Because cherries are a summer-seasonal fruit, many cherry drinks — from cherry-inspired cocktails to cherry-infused beers — are also markedly easier to find in the summertime.
But for Traverse City Whiskey Co.'s Diane Corcoran, one of the industry-leading authorities on cherry cocktail mixology, there's no time of year when cherry cocktails aren't on the menu. Not only is Traverse City, Michigan, "The Cherry Capital of the World," but Traverse City Whiskey Co.'s top product is a cherry whiskey.
As a result, even in the winter, the distillery's patrons come in expecting some good cherry drinks. Corcoran obliges with cocktails like this Cinnamon-Honey Old Fashioned, a winter 2020 debut that drew enormously positive feedback from customers.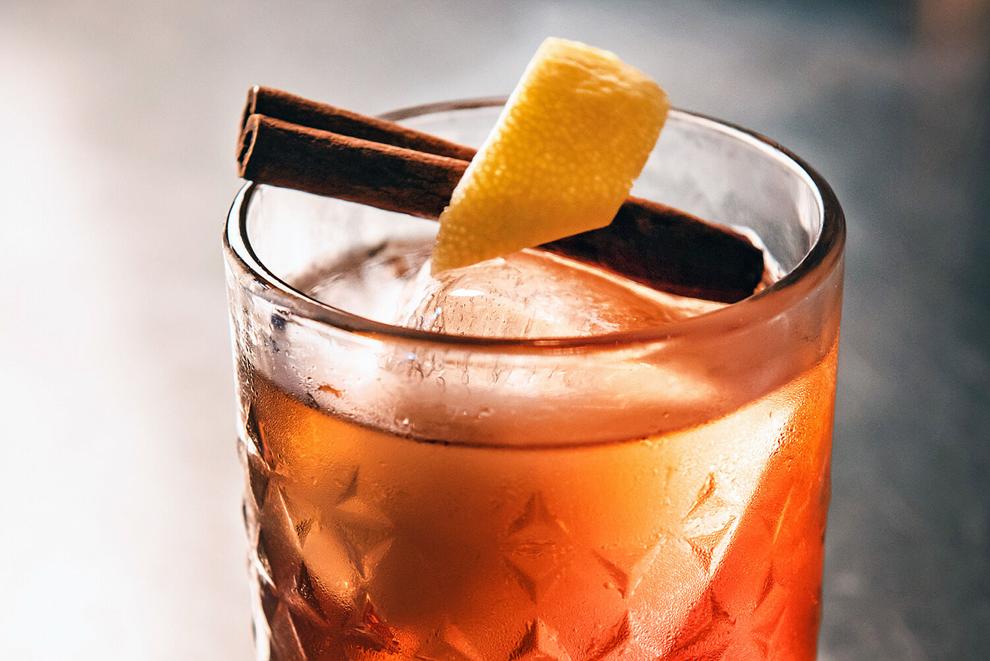 ---
Cinnamon-Honey Old Fashioned
8 oz honey
4 oz water
1½ cinnamon sticks
Cinnamon-Honey Old Fashioned
2 oz Traverse City Whiskey Co. American Cherry Edition Whiskey
½ oz Cinnamon-Honey Syrup
4 dashes Angostura bitters 
1 cinnamon stick
1 strip lemon peel
Prepare Cinnamon-Honey Syrup: In small saucepan, add syrup ingredient; heat gently over medium heat just until honey melts and blends into water, stirring with whisk occasionally. Do not boil or simmer. Remove saucepan from heat; cool to room temperature. Store any leftover syrup with its cinnamon sticks in airtight container in refrigerator up to 1 week.
In mixing glass, add whiskey, syrup and bitters. Fill glass with ice and stir 30 seconds or until cocktail is chilled and fully diluted. Strain over large ice cube into old fashioned or rocks glass. Garnish with cinnamon stick and lemon peel.