Seattle-based bartender and owner of Bevy Co., Myles Burroughs, likes to experiment with his Old Fashioned by using different types of sugar such as honey, agave, maple syrup, muscovado sugar and molasses. "The different types of sweetener are almost endless, and all will impart different flavors and textures to your cocktail." His take on the classic cocktail is below.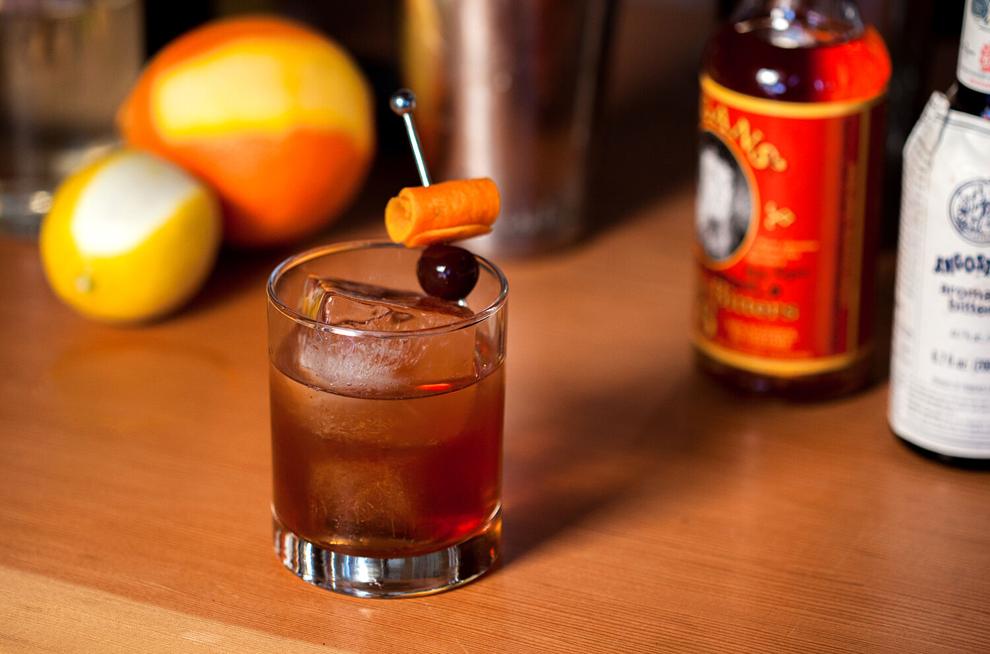 ---
Old Fashioned
2 oz bourbon whiskey (or Westland Sherry Wood whiskey) 
½ oz simple syrup (equal parts demerara sugar and water stirred until sugar dissolves)
2 dashes aromatic bitters
2 dashes orange bitters
brandied cherry and orange twist, for garnish
In old fashioned glass, add whiskey, simple syrup, bitters and 1 large ice cube; stir until well-combined. Garnish with cherry and orange twist.