This refreshing summery sorbet from Jeremiah Galey, the executive chef at Amy's on Franklin in Evansville, Indiana, can be enjoyed immediately or placed in the freezer for a few hours to achieve a firmer texture.
To make watermelon juice, add about 2 pounds of rind-free melon to a blender or food processor; blend or process until pureed. Pour through a strainer set over a 4-cup measuring cup, pressing on any solids to release about 3½ to 4 cups juice.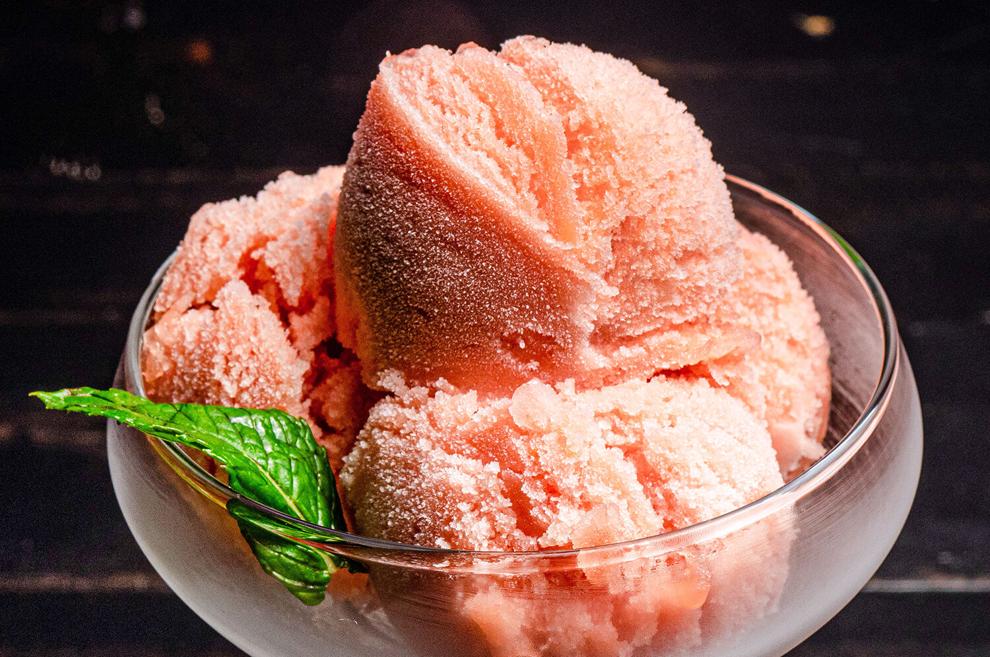 ---
Watermelon Sorbet
3 cups fresh watermelon juice
1 cup raw or granulated sugar
½ cup water
2 Tbsp fresh lemon juice
2 Tbsp fresh lime juice
In 2- to 3-quart saucepan, add all ingredients; heat over medium heat until mixture reaches 140 to 150°F. The sugar should be dissolved; no need to boil. Remove saucepan from heat; cool completely to room temperature or cover and refrigerate until ready to use.
Freeze watermelon mixture in ice-cream maker as manufacturer directs, allowing sorbet to churn until frozen past the slushy stage. If not serving right away, transfer to airtight container; cover and freeze up to 3 days.