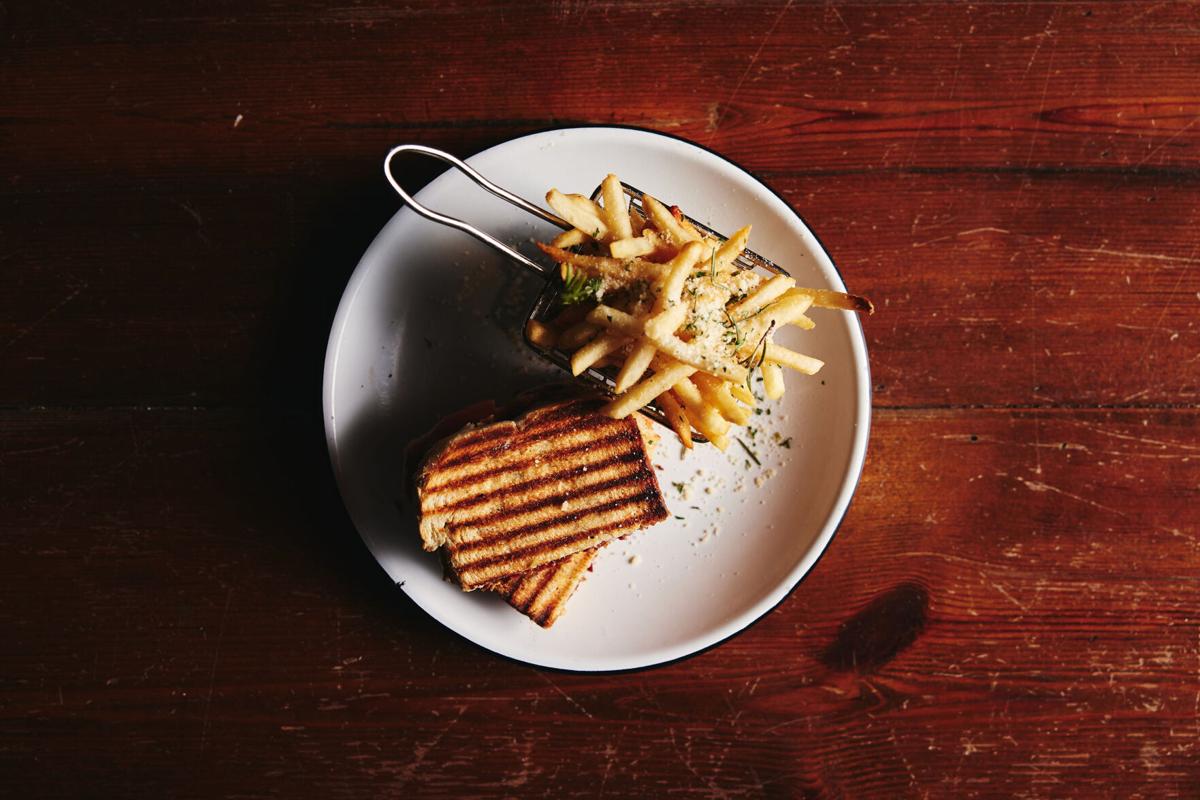 Southerners take their pimiento cheese seriously, but chef Kelsey Barnard Clark wasn't afraid to take some risks with hers, tweaking the recipe and then using it to update a classic comfort food. "Gouda gives it some smokiness, while the sour cream makes the cheese more spreadable and adds the acid that I think is sometimes otherwise lacking," says the owner of KBC restaurant in Dothan, Alabama, and author of the cookbook Southern Grit. Smoked paprika and Old Bay, meanwhile, create depth and a Cajun bite.
The gamble paid off: The sandwich is a constant on KBC's menu and also earns a spot every year on the list of "100 Dishes to Eat in Alabama" from the Alabama Tourism Department.
You can make yours in a Panini press, in the oven or the traditional way with butter on the stove, grilling until the bread is lightly toasted and the cheese begins to melt, Barnard Clark says. And don't forget to save the extra pimiento cheese to eat with crackers for a snack the next day.
Yields: 4 servings
Pimiento Cheese
• 1 cup extra sharp cheddar cheese, freshly grated
• 1/3 cup smoked gouda, freshly grated
• ¼ cup sour cream
• ½ cup jarred pimientos
• 4 Tbsp mayonnaise
• ½ tsp Old Bay seasoning
• ¼ tsp smoked paprika
• salt and pepper to taste
Sandwich
• 8 slices bread
• 8 thick slices tomato
• 8 strips bacon
If using an oven, pre-heat to 400 degrees F.
In a mixing bowl, stir all cheese ingredients together with wooden spoon until completely incorporated.
Spread mixture on 4 slices of bread and stack with tomato and bacon. Top with a slice of bread. Cook each sandwich on a Panini press, oven or in a buttered pan until bread is toasted and cheese begins to melt.