Chef and cooking instructor Alekka Sweeney says this three-ingredient appetizer couldn't be easier. "But it packs a lot of flavor thanks to the maple syrup and tangy goat Brie," Sweeney says. "This is a wonderful opportunity to use an infused maple syrup as well."
She'll readily substitute cow's-milk Brie, and when figs aren't in season, Sweeney uses either soft dried figs and prepares the recipe as directed, or she thinly slices an apple and fans it over the Brie after removing it from the oven.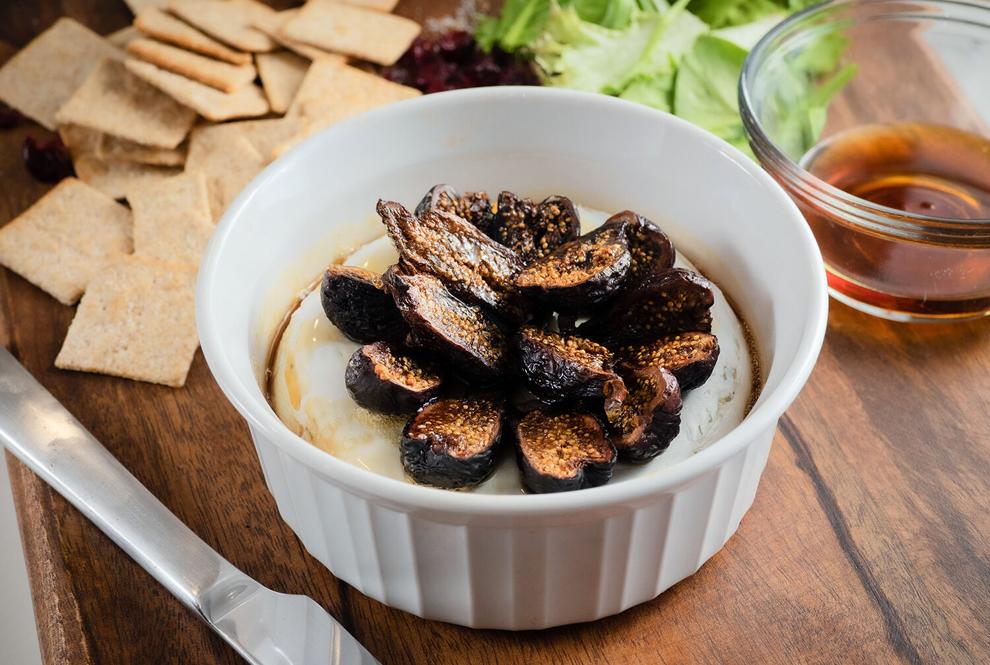 ---
Baked Brie with Figs & Maple Syrup
Yields: about 8 appetizer servings
1 (6- to 8-oz) goat's milk Brie
6 to 8 fresh figs (any variety), each cut into quarters
¼ cup maple syrup, plus more for serving (optional)
crostini, crackers and/or sliced baguette for serving
Preheat oven to 350°F. Place Brie in center of ramekin, shallow oven-proof ceramic baking dish or pie plate. Arrange figs over and around Brie in dish; drizzle with maple syrup. Bake 20 minutes or until figs begin to brown and Brie is soft. If desired, drizzle additional maple syrup over and around figs and Brie. Serve immediately to spread on crostini, crackers or baguette.