Three-time James Beard Award nominee and head chef at Rapid Creek Cidery in Johnson County, Iowa, Matt Steigerwald likes to complement fish or a light protein main dish with this show-stopping fruit-and-veggie puree.
"This is a dish that you can even use leftover apples with and still retain great flavor, without worrying about the texture of the apple," says Steigerwald. "Just be sure to core and peel your apples first. You want to retain that nice creamy and velvety texture without the flecks and pieces of skin or core in your puree," he advises. McIntosh, Golden Delicious and Lodi are all good apple options for this recipe.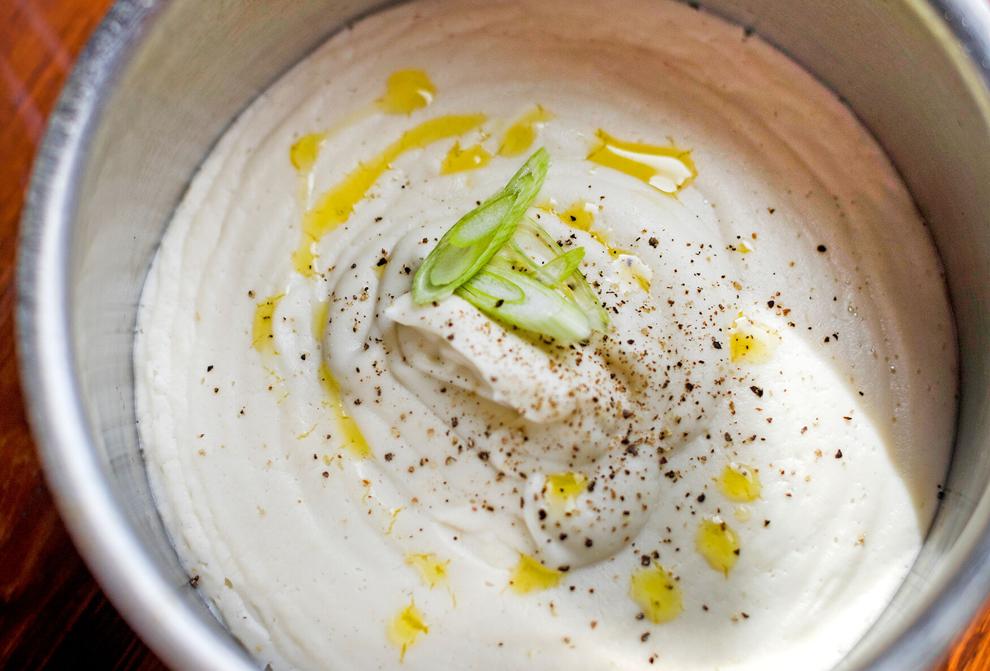 ---
Cauliflower & Apple Puree
2 tart apples, peeled, quartered and seeds removed
1 medium head cauliflower, broken into florets
1 cup butter (2 sticks)
½ cup water (or apple cider for a sweeter puree)
¼ tsp salt, plus more to taste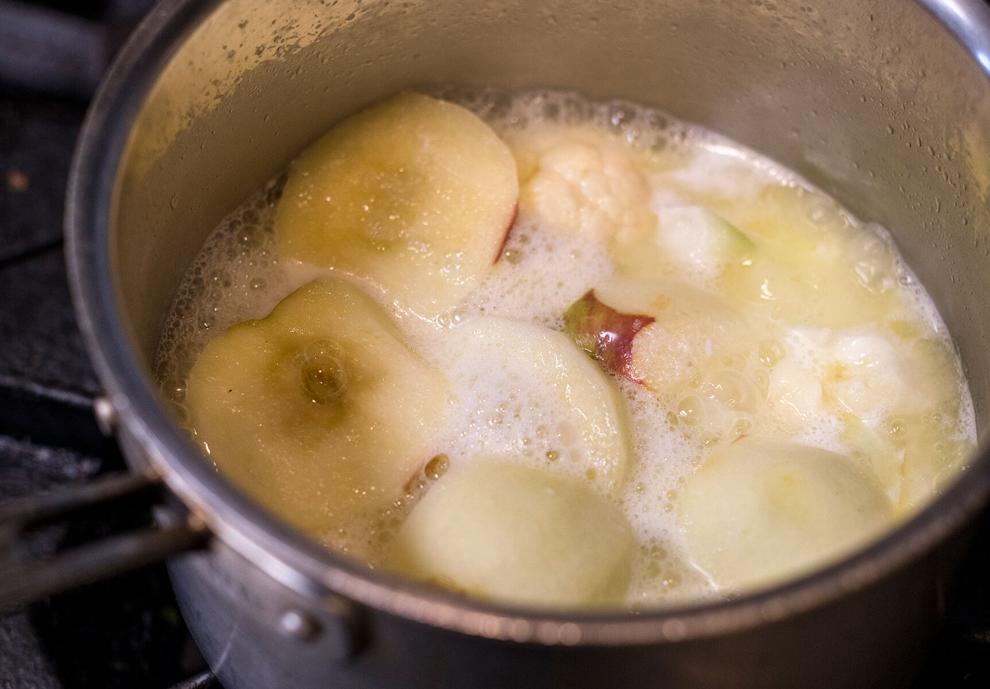 In 4- to 6-quart saucepot, add all ingredients; cover and heat to a simmer over medium-high heat. Simmer, covered, about 5 minutes or until cauliflower is soft, stirring occasionally.
Transfer apple mixture to blender. With center of lid removed to allow steam to escape, puree apple mixture until smooth. Add more salt to taste.