This warm potato salad comes from the kitchen of David Koehn, chef de cuisine for Chicago's Paramount Group. The dish is versatile enough to serve as a starter, side dish or main course topped with your choice of protein.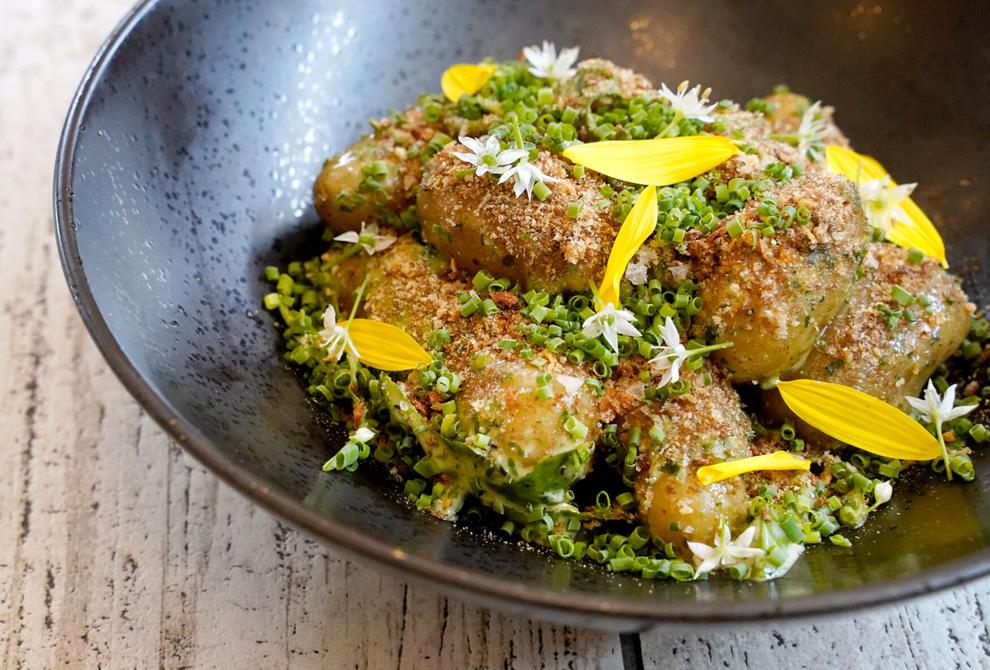 ---
Warm Potato Salad
Yields: 4 servings
3 slices dark rye or pumpernickel bread (about 3 ounces)
10 peppercorns
4 sprigs fresh thyme
1 bay leaf
1 garlic clove, smashed with side of chef's knife
1 small sprig fresh rosemary
1½ lbs unpeeled fingerling or baby Yukon Gold potatoes
¼ cup salt
Dressing
1 lemon
3 whole boquerones (Spanish pickled white anchovies), finely chopped
1 egg yolk
3½ Tbsp thinly sliced fresh chives (set aside 2 Tbsp for garnish)
2½ Tbsp cold water
1½ Tbsp chopped fresh dill fronds
1½ Tbsp chopped fresh parsley leaves
2 tsp chopped fresh tarragon leaves
1½ tsp roasted garlic or garlic puree
1 tsp chopped fresh thyme leaves
¾ tsp kosher salt
½ tsp freshly ground black pepper
⅔ cup canola or vegetable oil
5 ounces baby arugula (or large arugula leaves cut into smaller pieces)
Preheat oven to 300°F. Place bread on cookie sheet and bake 15 to 20 minutes or until completely dry and lightly toasted. Set aside bread to cool. Increase oven temperature to 350°F.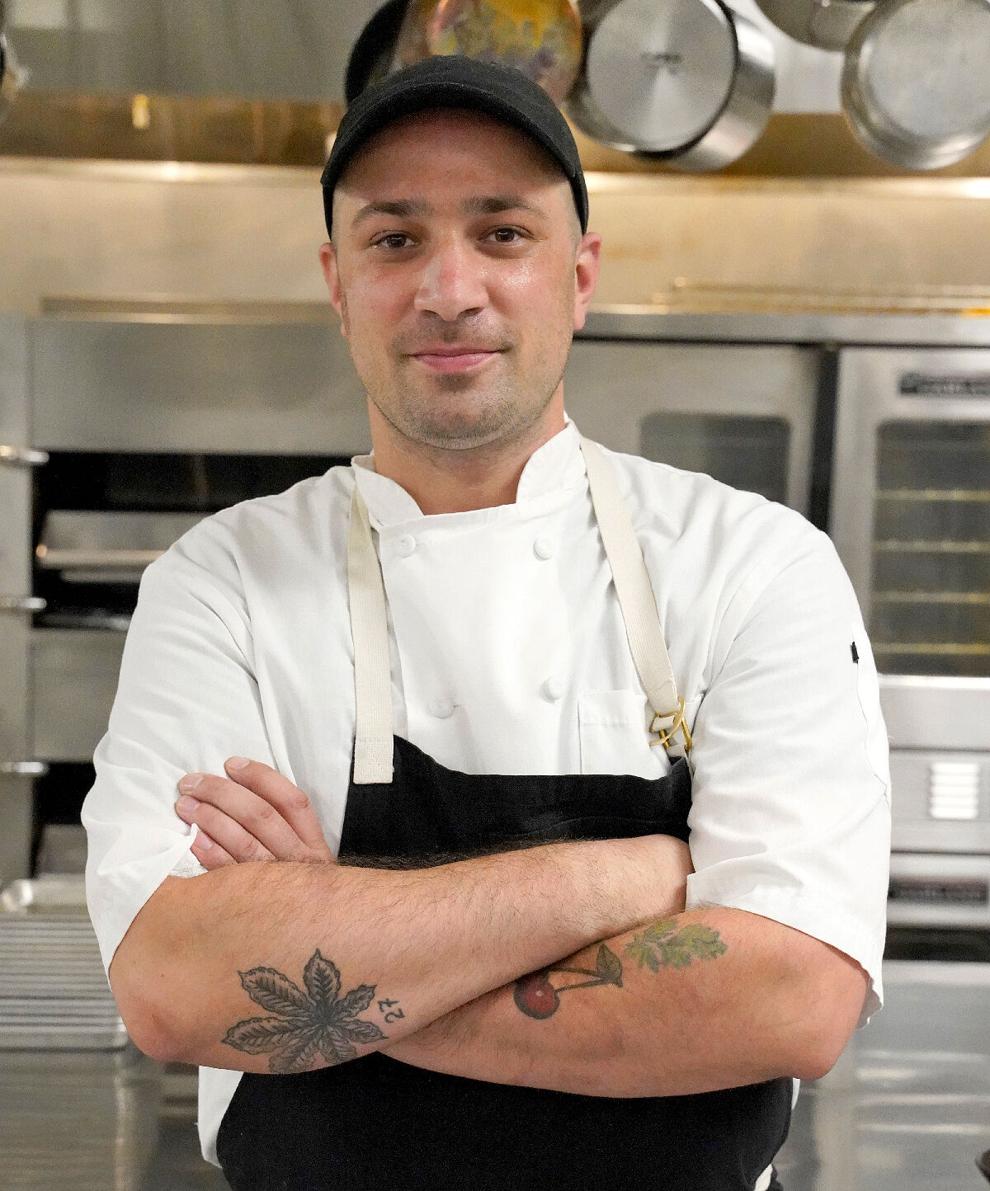 Meanwhile, prepare potatoes: Cut 6-inch square cheesecloth. Place peppercorns, thyme, bay leaf, garlic and rosemary in center; pull corners together, then tie with kitchen string to enclose tightly to make a sachet. Place sachet, potatoes and salt in 4- to 6-quart saucepan; cover potatoes with cold water and heat to boiling over high heat. Reduce heat and simmer about 10 minutes or until potatoes are fork-tender. Drain potatoes well; discard sachet. Spread potatoes on large rimmed baking pan to allow steam to escape. 
Prepare dressing: From lemon, grate zest into medium bowl; with small strainer set over bowl to catch seeds, squeeze juice from lemon into bowl. Add remaining dressing ingredients except oil; stir with whisk to combine. In slow, steady stream, pour in oil and stir with whisk constantly and vigorously to emulsify dressing.
Place potatoes in oven and bake 6 to 8 minutes. Once toasted bread has cooled, crumble in food processor or place in plastic bag and crumble with rolling pin.
To assemble salad, in large bowl, toss warm potatoes and arugula with generous amount of dressing; divide into 4 bowls and sprinkle liberally with breadcrumbs and reserved chives for garnish.