For this unique watermelon recipe, Jeremiah Galey, the executive chef at Amy's on Franklin in Evansville, Indiana, cuts a one-inch-thick round from the center of a whole seedless watermelon, and proceeds to cut the "wheel" like you're slicing a pizza to create pointed wedges. 
"Tajín is a Mexican chili lime seasoning," Galey says. "I love it on fries and chicken wings.
"And, if you have the ability, I prefer using a charcoal grill for the watermelon; place it directly over a medium-high flame without any oil for about 45 seconds or a minute. You'll look for some grill marks, flip it, and then grill it about another minute until it's heated."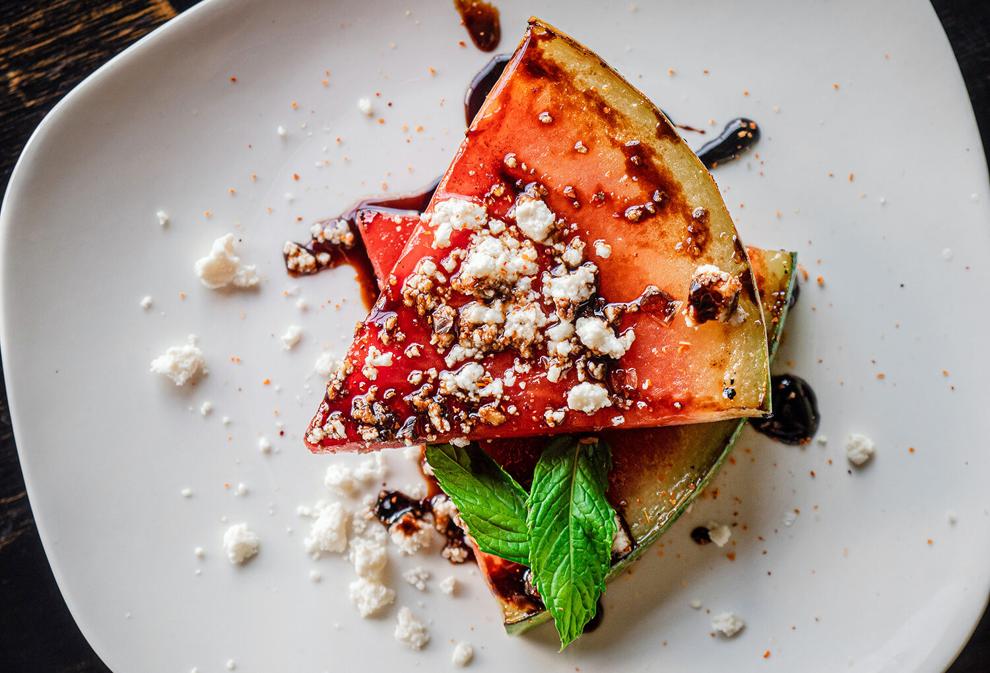 ---
Cast-Iron Watermelon
1 (1-inch-thick) center slice watermelon, cut into 8 equal wedges
¼ cup balsamic vinegar
2 tsp peanut, grapeseed or coconut oil, divided
1 lime, cut in half
¼ cup crumbled feta cheese
coarse sea salt
Tajín seasoning
In small saucepan, heat balsamic vinegar over medium heat until thick, syrupy and reduced by half, being careful that it doesn't burn; remove saucepan from heat and allow vinegar to cool.
Meanwhile, preheat 10- to 12-inch cast-iron skillet over high heat. Reduce heat to medium-high; add 1 teaspoon oil and 4 watermelon wedges to skillet. Cook 1½ to 2 minutes or until watermelon is heated through and caramelized in spots, turning with tongs to lightly sear both sides.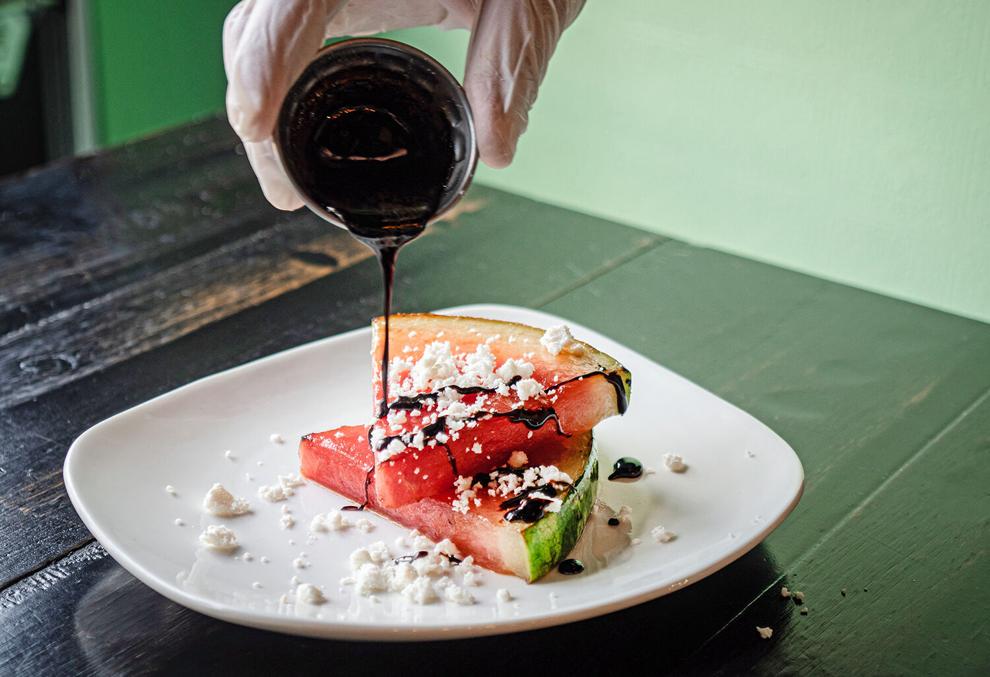 Transfer wedges as they are done to salad plates, 2 wedges per plate. Repeat process, preheating skillet, adding remaining 1 teaspoon oil, searing watermelon and transferring to plates as they are done. Drizzle vinegar over watermelon; squeeze some lime juice on top and sprinkle with cheese and a pinch each salt and seasoning to serve.