This fresh corn salad from Chicago chef Lisa Shaw of Lisa's Boutique Catering is an ideal summertime accompaniment to grilled steak, chicken or seafood, and stands up well as a healthy vegetarian lunch.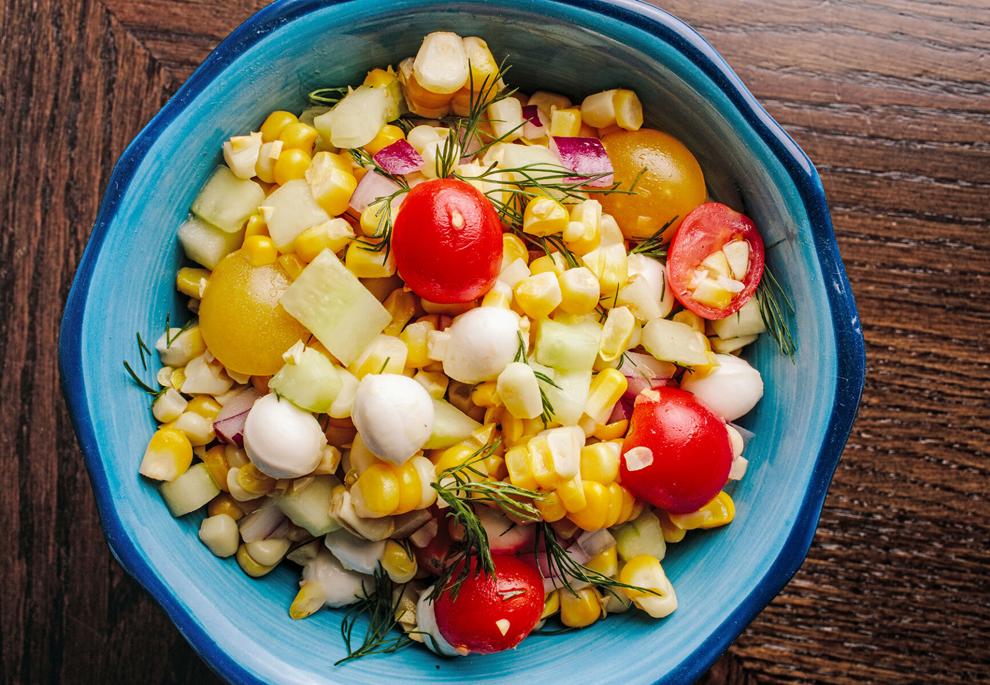 ---
Corn Salad with Mozzarella
6 ears corn, husks and silk removed
1 package (8 ounces) pearl-sized fresh mozzarella cheese balls or fresh other mozzarella cut into ½-inch chunks
2 cups diced cucumber
1½ cups grape tomatoes or other small tomatoes, or 1 cup cherry tomatoes, each cut in half
½ cup diced red onion
5 Tbsp olive oil
5 Tbsp rice, apple cider or balsamic vinegar
2 Tbsp chopped fresh dill fronds
2 Tbsp chopped fresh parsley leaves
ground black pepper, to taste
salt, to taste
Prepare large bowl of ice water with large amount of ice. Heat large covered saucepot of salted water to boiling over high heat; add corn and cook 3 minutes. With tongs, transfer corn to ice water to stop the cooking process. Allow corn to cool completely in water, then drain.
Cut kernels off cobs, then transfer to large bowl. Toss corn with remaining ingredients until well combined. If not serving right away, cover and refrigerate up to 4 days.