Celebrate the flavors of the season with this vegan-friendly recipe from Chicago-based chef Lisa Shaw of Lisa's Boutique Catering. If fresh corn isn't available, Shaw says it's ok to substitute a bag of frozen kernels.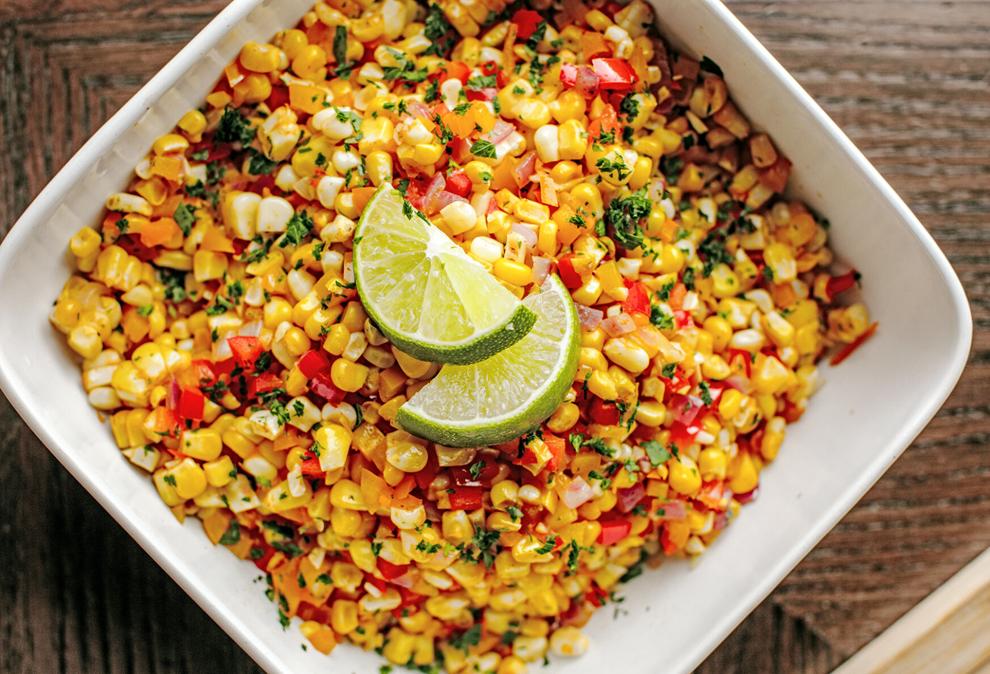 ---
Vegan Sautéed Corn
4 to 5 ears fresh corn, husks and silk removed
3 Tbsp vegan butter
2 Tbsp minced fresh garlic
¾ cup thinly sliced red, yellow and/or orange bell peppers
¼ cup thinly sliced shallots or red onion
1 Tbsp fresh lime juice
½ tsp smoked paprika 
ground black pepper, to taste
salt, to taste
2 Tbsp chopped fresh parsley or basil leaves (optional)
Prepare large bowl of ice water with large amount of ice. Heat large covered saucepot of salted water to boiling over high heat; add corn and cook 3 minutes. With tongs, transfer corn to ice water to stop the cooking process. Allow corn to cool completely in water, then drain. Cut kernels off cobs.
In large cast-iron skillet or nonstick pan, melt butter over medium heat. Add garlic and cook 1 minute, stirring. Add bell peppers and shallots and cook just until peppers are tender, stirring occasionally. Add corn, lime juice, paprika, black pepper and salt and cook 3 to 5 minutes or until hot, stirring occasionally. Remove skillet from heat; stir in parsley, if using.