Adam Jimenez of Charleston, South Carolina's Emeline Hotel, offers his take on this classic brunch beverage to kickstart your day.
The clever addition of mushroom powder adds a touch of umami flavor, which Jimenez says really makes the cocktail. Versions of the powder can be found in many grocery stores, including Trader Joe's and Target.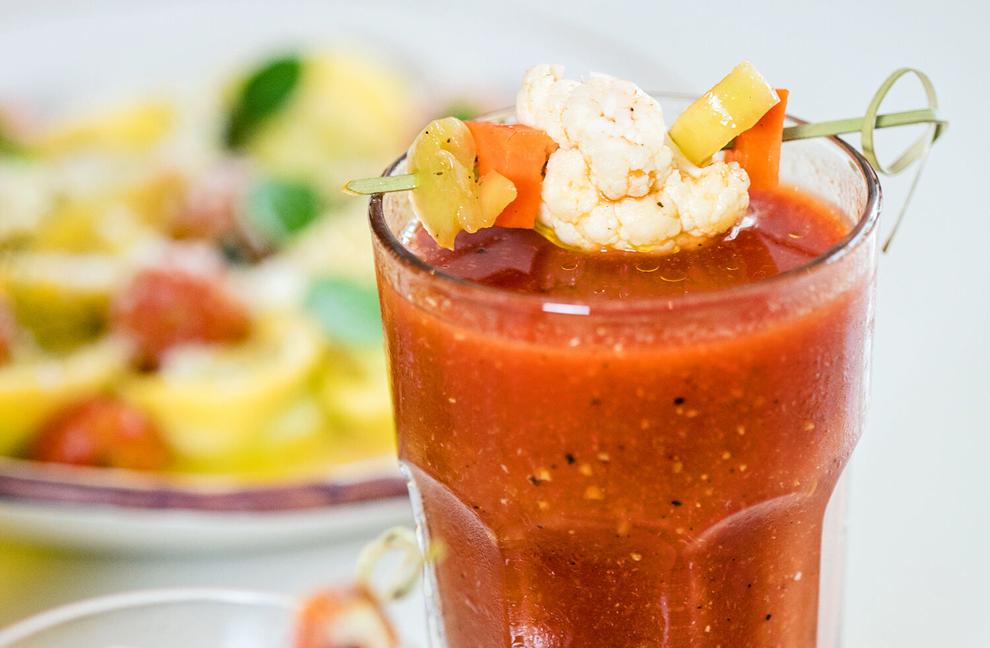 ---
Emeline Bloody Mary
24 oz canned or fresh tomato juice
8 oz vodka, or more to taste
¾ oz fresh lemon juice
¾ oz fresh lime juice
¾ oz orange juice
⅓ oz Worcestershire Sauce
¼ oz cayenne pepper sauce, preferably Cholula
¼ oz hot pepper sauce, preferably Tabasco
3 Tbsp white prepared horseradish
2¼ tsp mushroom powder
2 tsp freshly ground black pepper
2 tsp kosher salt
In large pitcher, stir all ingredients with whisk until well blended. Stir before each use. If not serving right away, refrigerate up to 10 days.