When it comes to weather, northern Michigan is probably better known for its cold winters and huge quantities of lake-effect snow than it is for scorching summers. The summer months do get hot, though, and while one option for relief is a jump into the waters of Lake Michigan or Grand Traverse Bay, another is a nice, cold, iced cocktail.
Traverse City Whiskey Co.'s Diane Corcoran, one of the industry-leading authorities on cherry cocktail mixology, wanted to craft a frozen drink that would do her company's namesake proud. Traverse City, Michigan, is renowned for its cherry exports, which include Traverse City Whiskey Co.'s cherry-infused whiskey.
This cocktail, which pairs that cherry whiskey with fresh lemonade, a bit of cherry syrup and a pour of TC Whiskey Co.'s citrus-flavored Whiskey Highball (a craft whiskey seltzer with a squeeze of fresh citrus) is a brand-new summer 2021 invention that is already becoming a tasting-room favorite at TC Whiskey Co.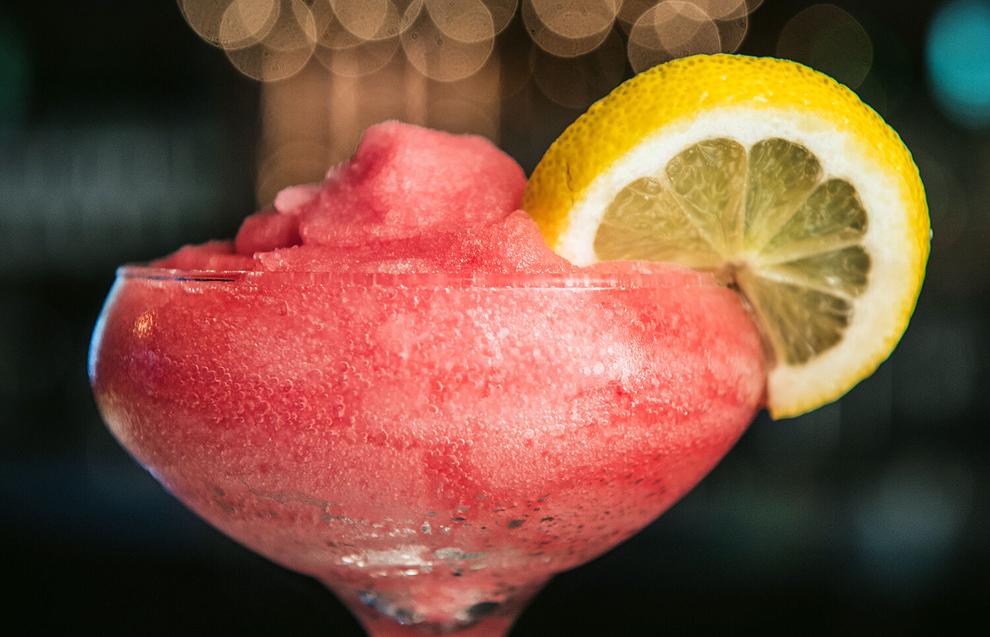 ---
Fr-iskey
1 cup ice
4 oz homemade or refrigerated lemonade 
2 oz Traverse City Whiskey Co. citrus-flavored Whiskey Highball
1 oz Traverse City Whiskey Co. American Cherry Edition Whiskey
½ oz cherry syrup from cocktail cherries
lemon wheel, fresh cherries or cocktail cherries, for garnish
In blender, add all ingredients except for garnishes; puree until smooth. Pour cocktail into tall glass. Garnish with lemon wheel and cherries.