Want to take a trip right into the heart of cherry country? If you're planning a vacation to Traverse City, Michigan, tucked in the northwest corner of Michigan's Lower Peninsula, there's much more to love about the area than to-die-for cherries. Consider these five awesome destinations your Traverse City starter pack.
Enjoy your Traverse City stay in luxury at Grand Traverse Resort and Spa. With nearly 600 rooms, suites and condos — including many in the distinctive 17-story milk-carton-shaped glass tower that is one of northern Michigan's most iconic buildings — the resort is the perfect home base for a Traverse City vacation. Right outside your door, you'll have multiple restaurants, on-site shopping, pool and spa amenities, a nearby private beach club, an entertainment center that offers, among other things, ax throwing, and three 18-hole golf courses, one of which was designed by none other than the legendary Jack Nicklaus. Needless to say, there's plenty of fun to be had at the Resort before you even leave the property.
---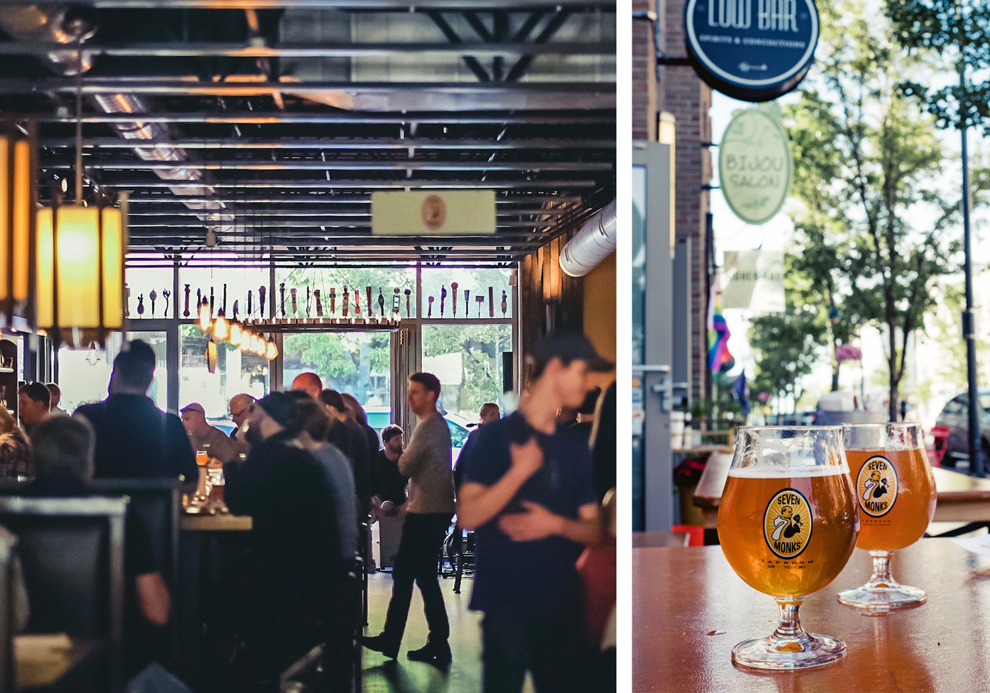 If you're a craft beer fan, there's no shortage of spots to find a great brew in Traverse City. More than a dozen craft breweries call this small town home, and many are clustered within walking distance of each other in Traverse City's downtown area. 7 Monks isn't a brewery, but it is one of the best beer bars in the state of Michigan with 46 taps spanning styles ranging from IPAs and stouts to Belgians and sours. Just about any type of beer fan can find something to love on the draft list — a substantial portion of which is made up of local and Michigan-made brews. And that's without even talking about the food menu, which is packed with decadent pub grub delights or the prohibition-inspired cocktail lounge called Low Bar, waiting to be discovered just down the stairs.
---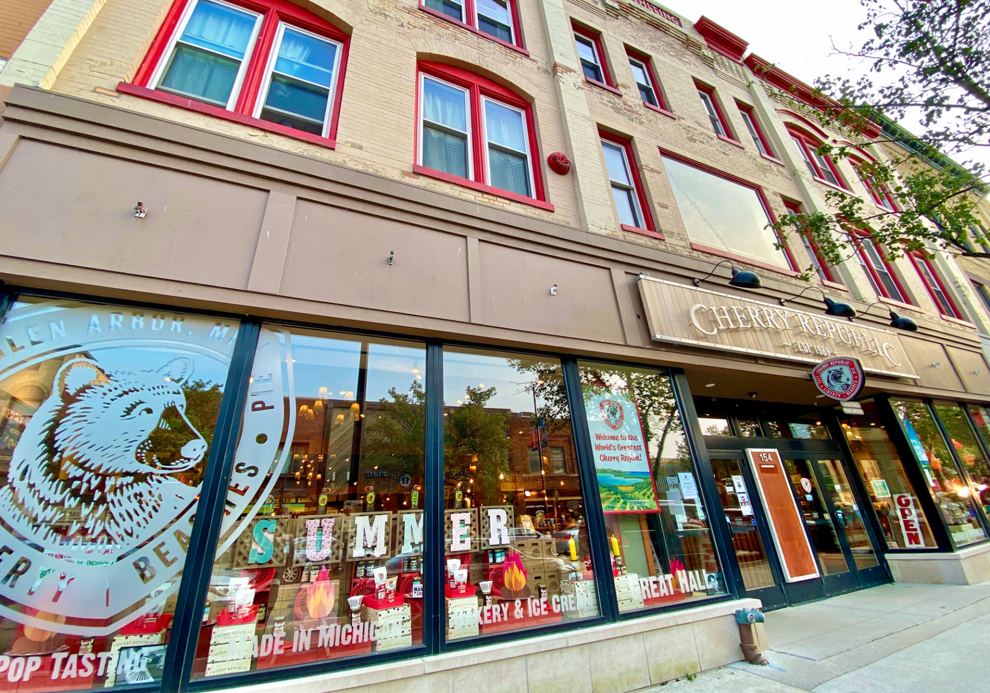 Visiting Traverse City during the summer cherry season is ideal for reasons ranging from the fruit itself to northern Michigan's gorgeous summer weather. Even if your trip falls outside of peak cherry time, though, you can still get your cherry fix by stopping in at one of northern Michigan's most notable homegrown retailers. Cherry Republic has a motto of "Life, liberty, beaches & pie," and the company's product list — which ranges from jams and dried cherries to cherry-infused maple syrup and cherry wine — lives up to that creed.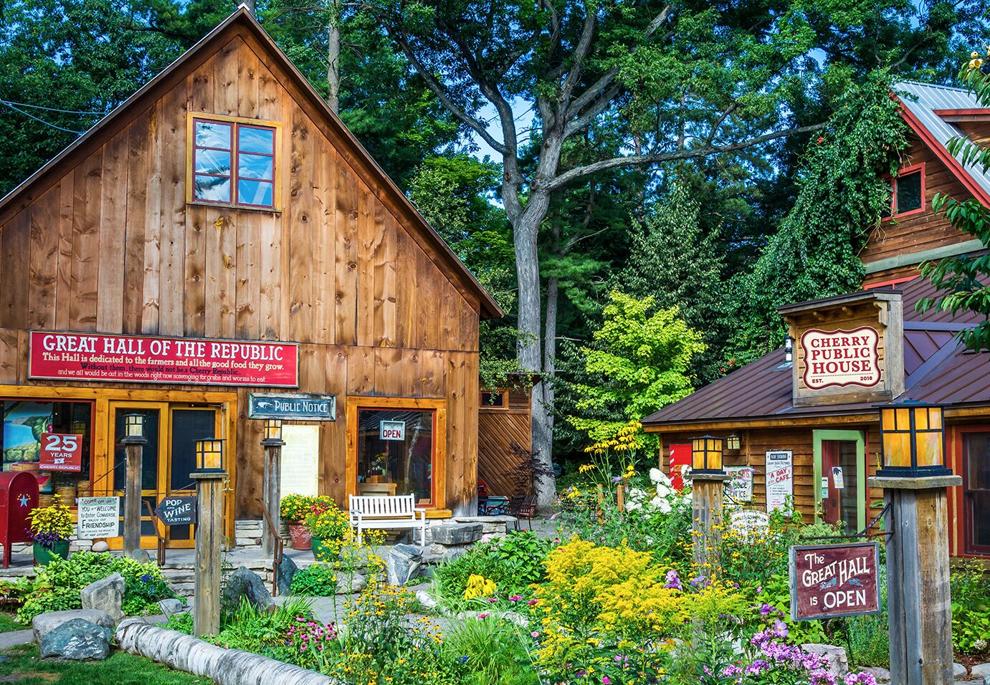 As you're planning your visit, do note that Cherry Republic was initially founded not in Traverse City, but in the nearby town of Glen Arbor. The Glen Arbor store remains the signature location: a cluster of multiple buildings in a pleasant wooded setting that really feels like its own little magical kingdom. If you don't have time for a drive out to Glen Arbor, though, there's plenty to love about the downtown Traverse City store. Just make sure you don't walk out without a bag or two of the cherry sour patch candies!
---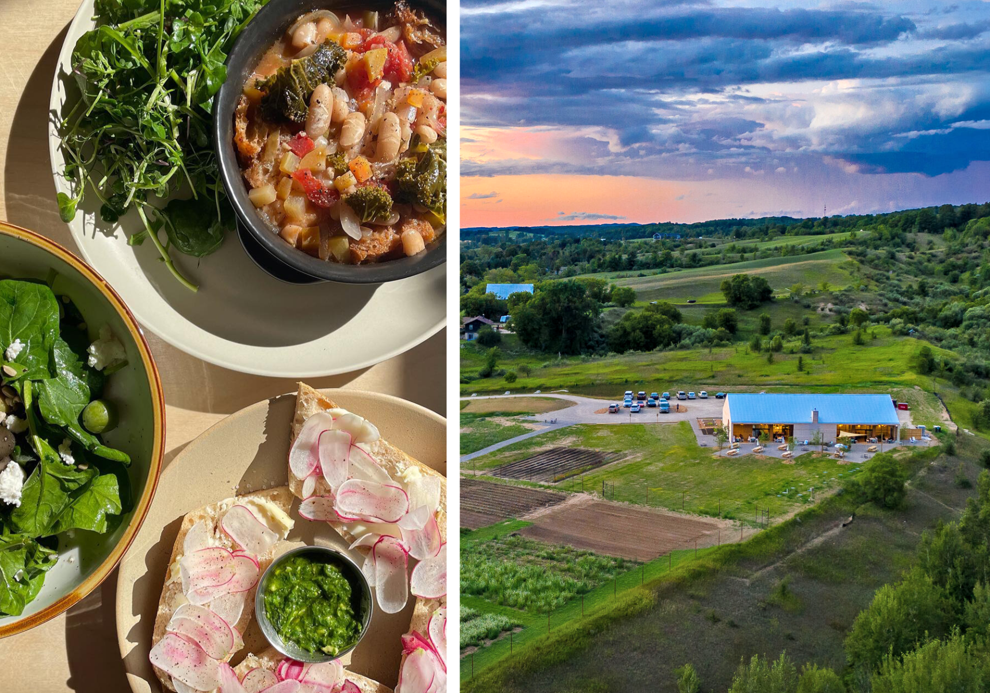 Farm Club is only a 15-minute drive from downtown Traverse City in beautifully rural Leelanau County. It is just about as one-of-a-kind as a business can get. It's a farm, a restaurant, a brewery, a bakery and a market, all in one. It was founded in partnership between Loma Farm, one of the area's top vegetable farms, and The Little Fleet, a downtown Traverse City bar that hosts a cluster of food trucks in the warmer months. Farm Club offers a chance to enjoy unique farm-to-table food and simplistic but flavorful beers in an off-the-beaten-path rural setting. When you leave, grab some fresh produce from the market, or take a walk or bike ride on the nearby Leelanau Trail, a paved recreational trail that links right up with Farm Club.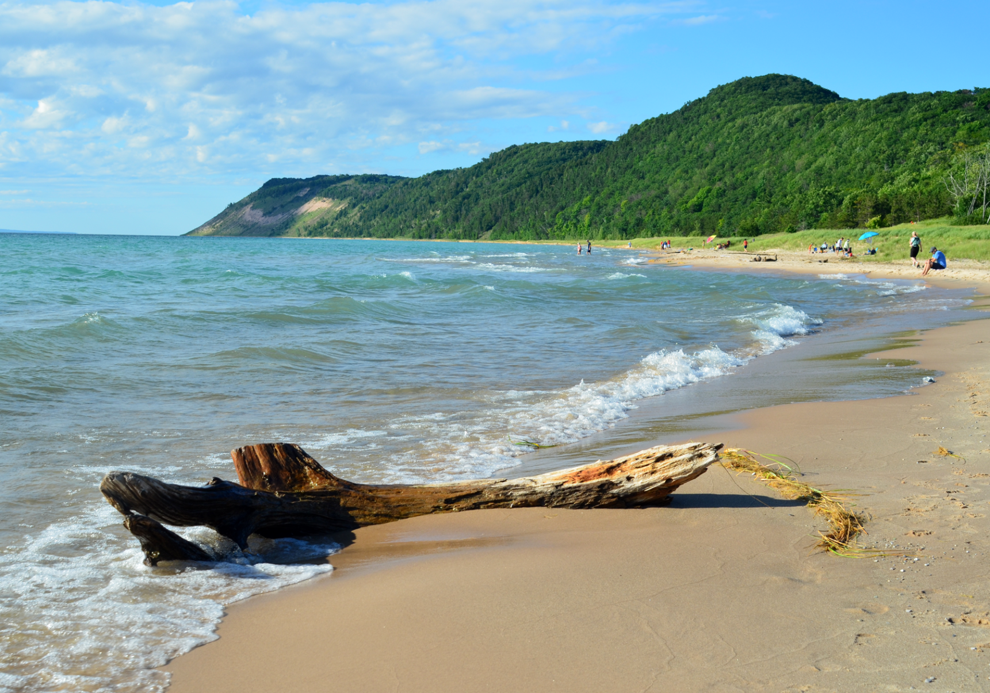 Ten years ago, viewers of ABC's "Good Morning America" voted Sleeping Bear Dunes National Lakeshore as the "Most Beautiful Place in America." It's not hard to see why. Sleeping Bear Dunes boasts rolling hills of deep green forests and golden sand that give way to 64 miles of glorious Lake Michigan shoreline. The views from the top of the dunes will take your breath away as will, in a different way, dashing down the side of one of those dunes at full speed. While the dunes are about a 45-minute drive from downtown Traverse City, it's a worthwhile trek to glimpse what is truly one of the great wonders of the world.