Charcuterie boards are all the rage, and there's a reason: They make the perfect party food and they're delicious! But don't be intimidated when attempting to make your own. I'll walk you through it and you'll become a charcuter-expert.
The centerpiece of my charcuterie spread is Volpi cured meats, but what makes charcuterie boards alluring is that you can use your creativity as well as your palate to create a board using unique, local or in-season ingredients. Find an awesome jam or preservative at the farmers market or an exceptional cheese from your neighborhood specialty grocery store? Showcase it on your board. The possibilities are endless. 
Let's get started
First, let's move some of the bigger ingredients onto the board. I am arranging some dipping bowls with orange fig spread and plum chutney, but feel free to use whatever spreads you like or have on hand.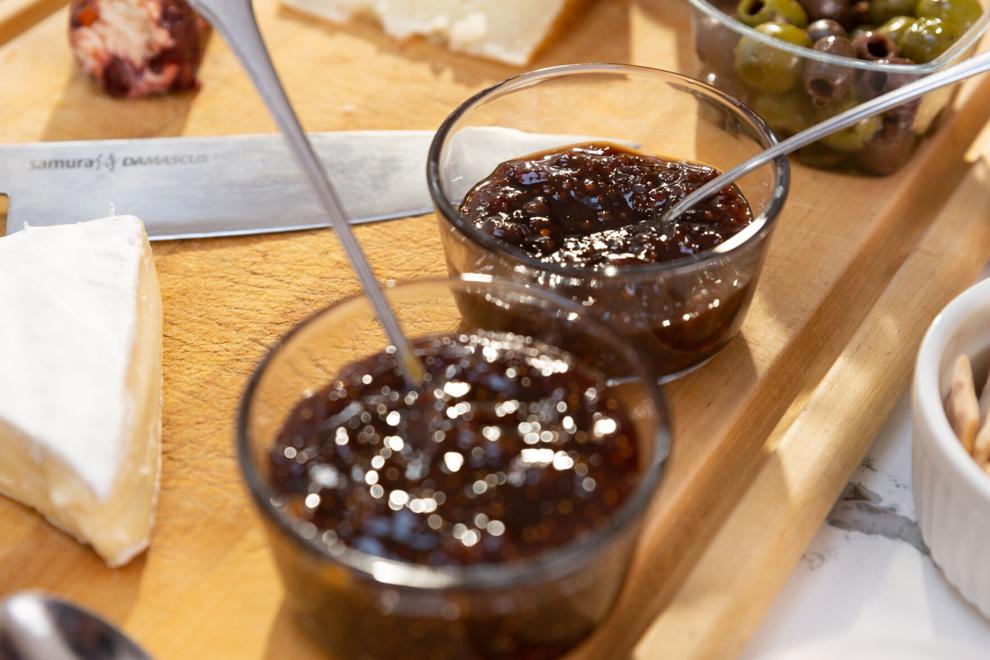 As you build your charcuterie board, I recommend using different textures, colors and contrasting flavors to add dimension. I am adding a handful of olives, nuts, blackberries and grapes, as well as blueberries and kiwi. A pile of crackers and some asiago-pimento-jack cheese crisps give your board a nice texture and your guests a good variety.
Chef's tip: Artistically cut kiwi by taking a small knife and cutting in and out in a "V" shape all the way around the middle of the kiwi. When you pull it apart, its unique shape adds a perfect (and professional) detail to your board.
Now for our cheeses
Add whatever cheeses you prefer: dipping, soft, sliced or cubed. For my board, I am going to cube some Manchego, cinnamon-cranberry-orange goat cheese and smoked apple cheddar. Don't forget to add a spoon or knife for serving the soft cheese!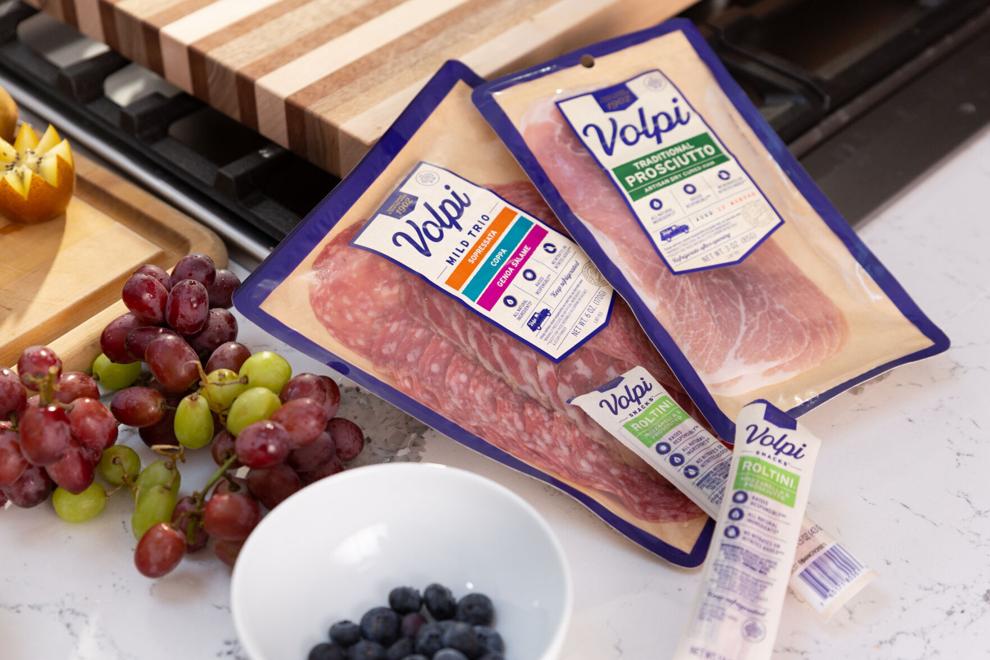 Now for our meats
Now the star of the show – Volpi cured meats. I love using Volpi because there are so many options for our board, like Sopressata, Coppa and Genoa salame. I'm going to roll some Volpi prosciutto slices into tight rolls and stack them onto the board. I'm also adding these cheese sticks wrapped with prosciutto that my kids absolutely love.
There you have it! A world-class charcuterie board, guaranteed to please any guest this holiday season.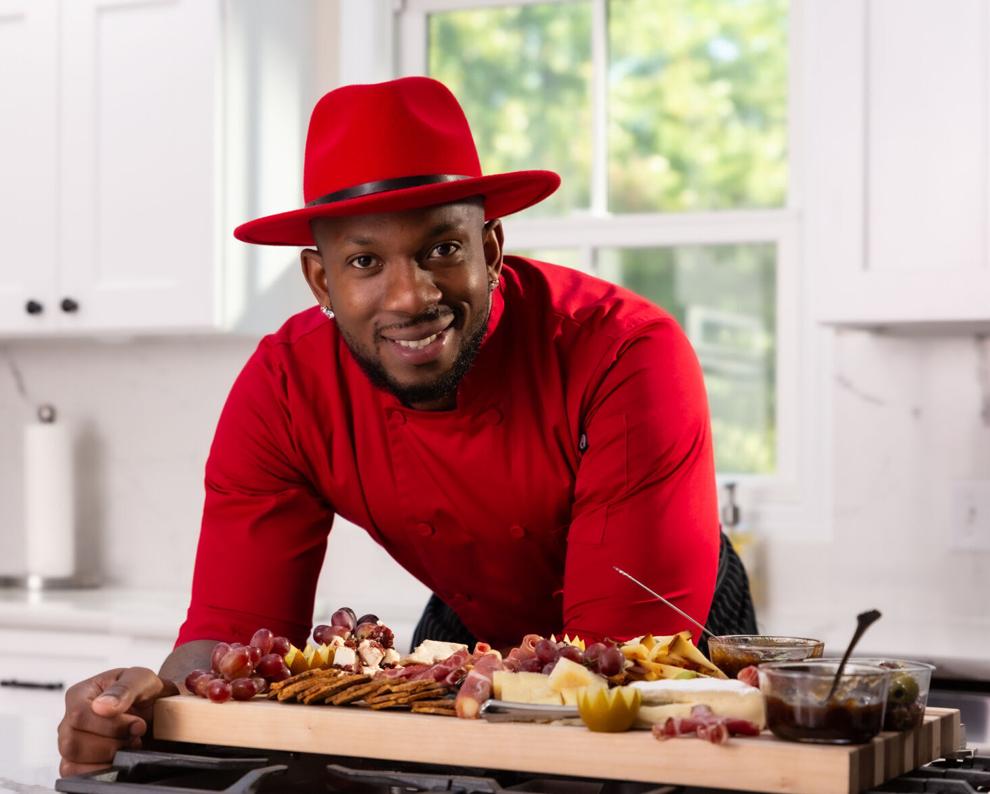 Cured Meats Charcuterie Board
Recipe by Darian Bryan
Yields: 8 servings
Volpi cured meats (Prosciutto; mild trio of Sopressata, Coppa and Genoa salame; Roltini)
Cheese (Manchego, orange cinnamon cranberry goat cheese, smoked apple cheddar)
Fruit (blackberries, red grapes, blueberries, kiwi)
Jams (Orange fig spread and Plum chutney)
Crackers of various textures and flavors
Olives
Nuts
Use any of the above ingredients or whatever your favorite store has on hand. Use sliced meats and fruits – and your imagination of course – to create a gorgeous charcuterie board.