Ryan Mahoney is in the business of shepherding flocks – but not just his sheep. Mahoney embraces leading his family and his community around him. On any given day, he tends to all three.
Mahoney is carrying on a 150-year-long legacy of stewardship at his family farm, Emigh Livestock.
It all started back in the 1800s when Mahoney's great, great grandpa Emigh settled in the hills of Rio Vista, California with 28 lambs. Now, there are well over 5,000. But the same consideration for the animal remains.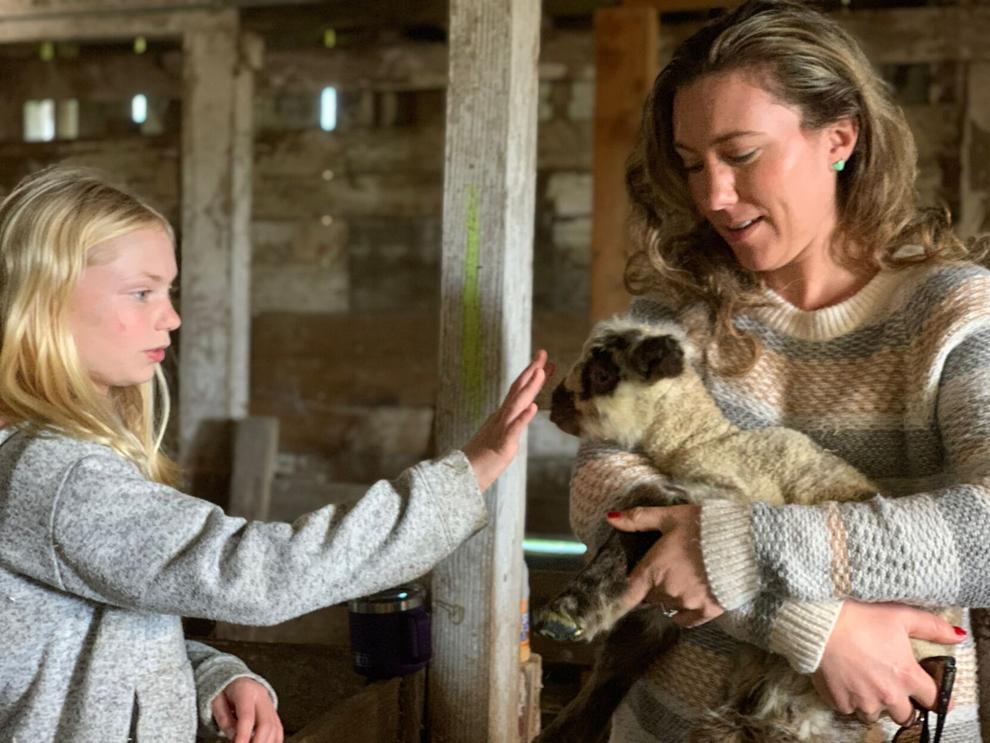 Settling in the Rio Vista hills
Mahoney succeeds four generations of Emigh sheep ranchers – and is currently hoping to raise a sixth. Mahoney's grandfather, who is now 92 years old, has been running the farm since the 1960s, and according to Mahoney, he "really grew the business into what it is today." The American Lamb Board has also been a key component in helping the Emigh's cultivate a thriving business.
Mahoney officially bought Emigh Livestock from his grandfather two years ago this August.
To Mahoney, his grandpa Emigh etched wisdom and insight into him that he still carries around as a business owner and community leader today. Of the most pertinent, Mahoney recalls Grandpa Emigh sharing three business goals of his own that he gleaned from colleagues: Build a tremendous business organization, build an estate that would last and have an innate sense of community and an obligation to it. Mahoney feels that his grandpa embodies all three.
"My grandpa built a business and he's a great businessman, but he has also always has this incredible heart for service and community," Mahoney said. "I've always admired that about my grandpa."
An unexpected path
The irony is that Mahoney had no interest in taking over the ranch after laboriously working there as a kid. The days seemed long and cumbersome, and Mahoney was sure he'd end up elsewhere in adulthood. "It was hard work," he laughed. "I had to go out and cut stickers all day and I didn't like that."
Looking back, he now understands the value of his hard-earned grit and his ensuing work ethic. "I'm so glad I said yes to it," Mahoney said. "It's been the best thing for my life and my family."
Shepherding his flock of employees
As the current owner and manager, Mahoney hasn't forgotten the work he once did years ago – and wants to be sure that he and his staff share the load every day – even if that means Mahoney takes the "worst" jobs.
Raising up sheep is part of what he does, but raising up his staff is equally as significant in his eyes. In fact, since Mahoney has been managing the farm, he's had seven employees get their green cards through H2-A programs.
"To be part of the growth of these people is such an awesome experience and we really try to encourage that throughout the whole company," he said. "We are constantly trying to better the people in the company, not just trying to produce a product. You can only take care of the environment if people care about the environment. The people only care about the environment if they care about the people they're working for. And they only care about the people they're working for if the people they're working for care about them. It's all related."
Each Emigh Livestock employee plays an integral role in keeping the business a well-oiled machine – and that includes ensuring top-notch care to the animals they oversee.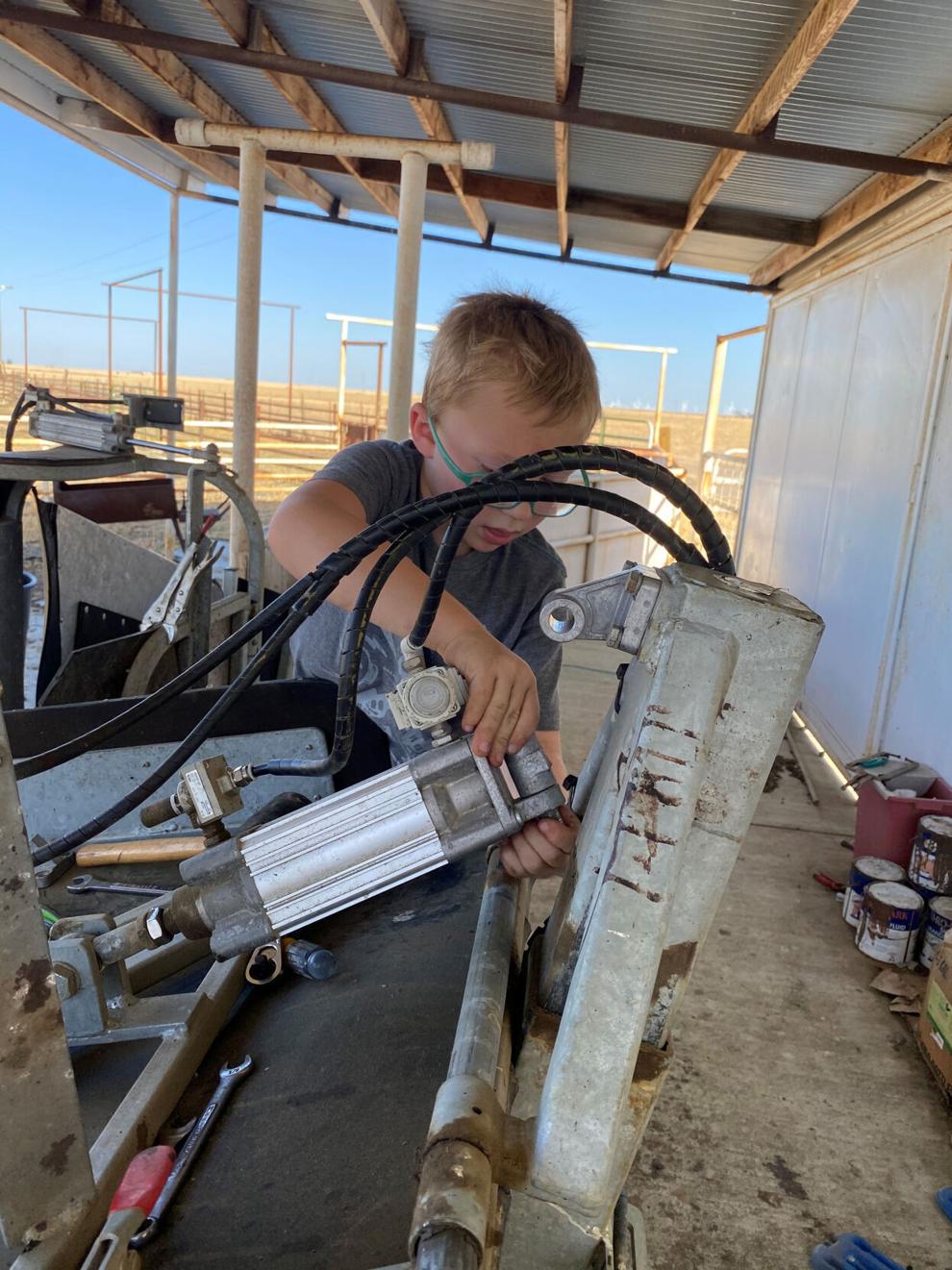 A day in the life of a sheep farmer
Each day on Emigh Farm looks different for Mahoney and his employees. But one thing's for certain: Caring for the animals and sustaining the land are of the utmost importance. "We let the needs of the animal dictate our days," Mahoney said. "We ask ourselves, 'What does the animal need?' 'What do our pastures need?' That's what drives our work schedule."
And although sheep do require attention to detail, patience and care, Mahoney stands firm in the belief that they are extremely unique and special animals. "Society views sheep as followers, sometimes dummies – but when you really work with the sheep, you learn that's far from the truth," he said. "They are dual-purpose animals. Not only do they provide food, their wool provides a beneficial product for the entire world."
Raising sheep to feed his family, community and the country continue to be a driving force for Mahoney. "I love the ranch and agriculture in general and being so close to the cycle of life. It's been a passion of mine since I started."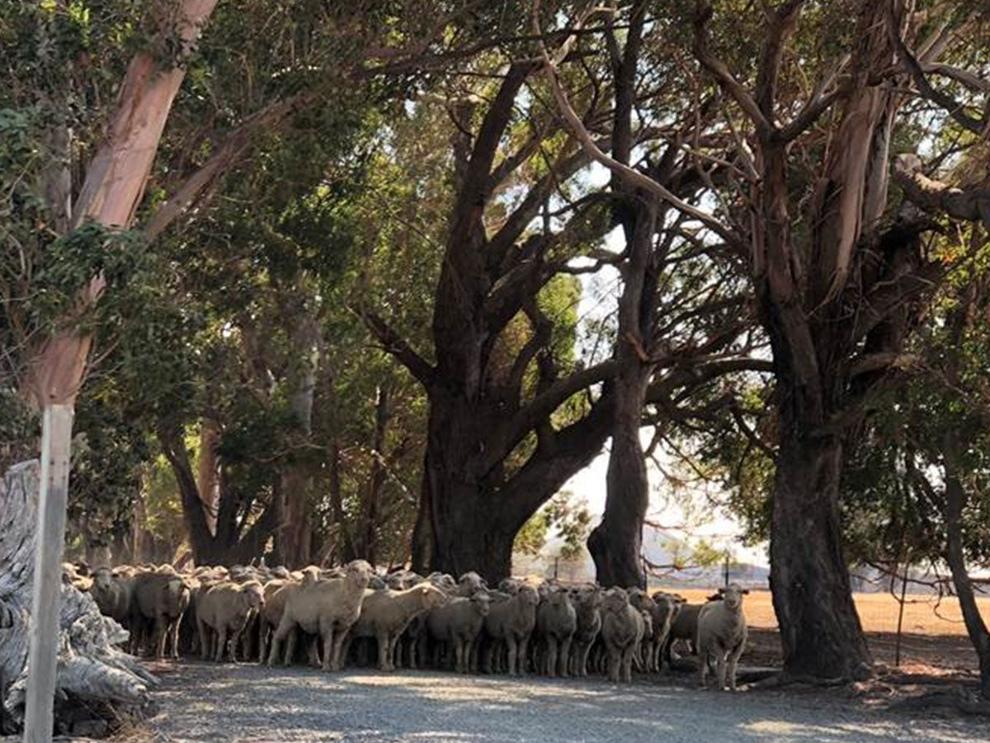 The beauty of American Lamb
As for the meat, Mahoney's stance was simple: "I love lamb," he said. "It's incredible. It's very tender and highly nutritious. It's a fantastic product."
With the help of the American Lamb Board, Mahoney and other U.S. lamb farmers are able to share their product around the United States with people who would otherwise not think to try lamb meat. "My peers and I are on the ranch for 60 to 80 hours every week, so I don't always have the time to promote what we're doing," he said. "The Lamb Board helps me tell my story."
With more than 80,000 family-owned sheep farms and ranches in the U.S. and lamb produced in every state, American Lamb is up to 10,000 miles fresher than imported lamb.
The emphasis on getting the word out about American Lamb is to benefit the consumer. Simply put, Mahoney believes lamb from American farms is exponentially different, and thinks most who try it would unanimously agree. "The biggest difference between lamb in America versus other countries is the size and quality of the loin. U.S. Lamb is larger – almost double the size – and has more intermuscular fat. With that, you have a more tender eating experience and you get a bigger steak."
Not to mention, choosing American lamb means support local farmers and their families – many just like the Mahoney's.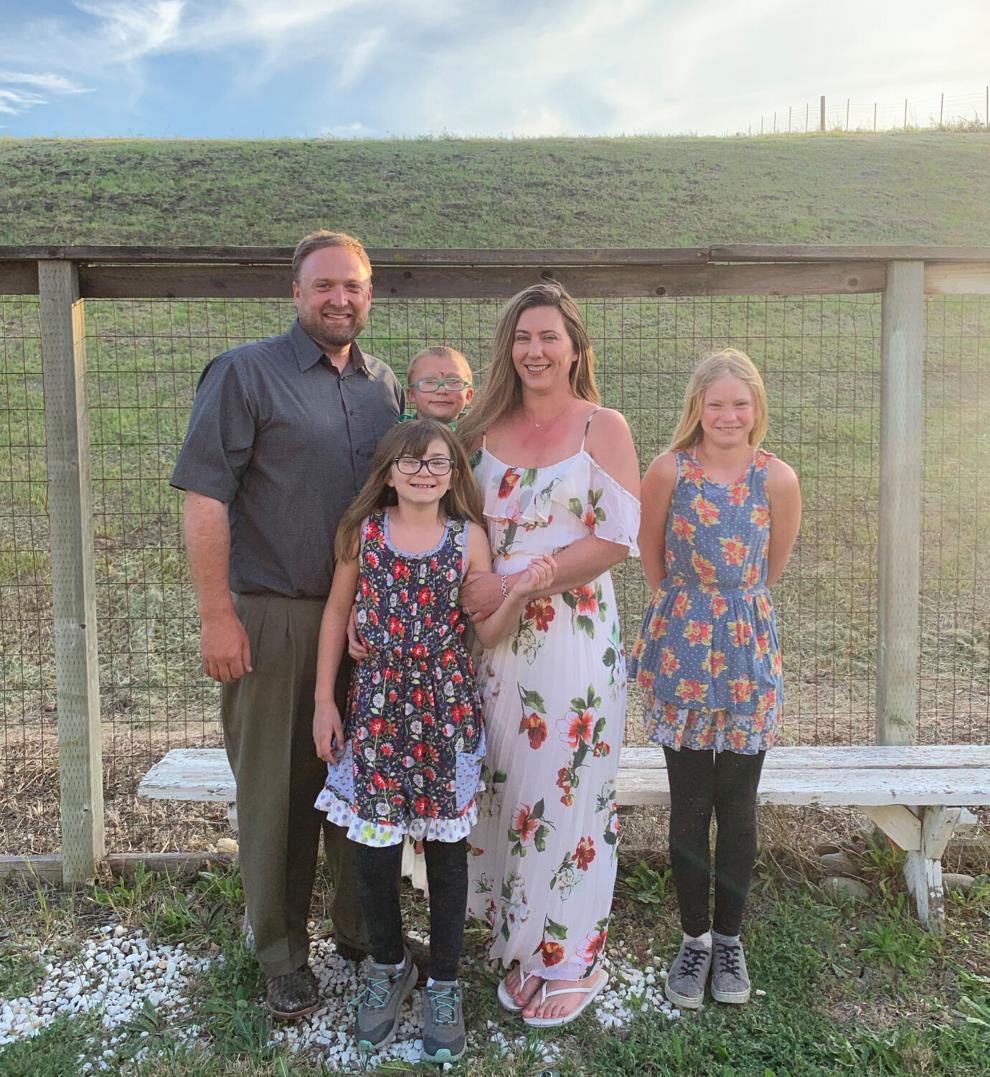 Sustainable farm. Sustainable future
Along with traditional farming, the Mahoney family and the Emigh Livestock crew also make sure that supporting them also looks like supporting and sustaining the environment. On sustainability, Mahoney stated, "My grandpa also taught me – and it's true for most ranchers – especially in the sheep industry: Your economic success is directly tied to your environmental success. These pastures that we run are pastures that we've run on for 150 years. Taking care of the land is huge."
The Mahoney's and Emigh's took it one step further in proving their positive carbon footprint by testing their operation with a carbon farm plan. The results reassured exactly what they had expected: Their operation was helping the environment rather than harming it.
"We're doing our part to not pollute the world, but maintain a healthy environment around us." Specifically, the Emigh Rio Vista grasses and pastures are not polluting the environment, they're sequestrating it (removing CO2 from the atmosphere). 
"The better you take care of your environment, the better you take care of your resource," he said. "When you really sit down with farmers and ranchers around the U.S., most people are blown away by their sense of stewardship and obligation to the animals that they care for and the pastures and environments that we're blessed with working in."
Cooking lamb is easier than you think
For those intimidated by the idea of cooking American Lamb, Mahoney, who regularly cooks the product for his wife and kids, explained that lamb is very similar to beef (although tastier, in his opinion!). Not to mention, American Lamb is protein-packed and nutrient rich, so it's automatically a nourishing choice. You can fuel half of your daily protein needs from a 3 oz serving of lamb, according to the Board. With a variety of essential vitamins and minerals, as well as alpha linolenic acid and omega 3 fatty acid, lamb supplies the body with nutrients to support optimal health.
Mahoney recommends starting simple with ground lamb and implementing it into lasagna, pizza or just making a good ol' fashion burger.
And for the skeptics Mahoney joked that a rack of lamb chop straight off the bone – often called a lamb lollipop – is sure to change the mind of anyone who might be hesitant. "If someone says they don't like lamb, I usually give them that. They'll change their mind," he laughed.
Sixth generation
As for the future of Emigh Livestock, Mahoney and his wife – to whom he humbly credits all of his success – will raise their three children with no pressure to carry on the family ranch and legacy. Either way, they will be content in passing along the sense of stewardship and strong community to each of them, just as Grandpa Emigh did for the generations before.
---
Grilled Rack of Lamb
Recipe by Ryan Mahoney
American Lamb rack
2 Tbsp olive oil
1 Tbsp Balsamic vinegar
Fresh lemon or lime juice
½ tsp kosher salt
½ tsp ground pepper
½ tsp ground garlic
½ tsp sumac
½ tsp ground ginger
¼ tsp cardamom
¼ tsp rosemary
Mix your dry ingredients together and rub generously on your rack of lamb. Heat up your grill and sear at 125 degrees. Enjoy!
---
This content was produced by Brand Ave. Studios. The news and editorial departments had no role in its creation or display. Brand Ave. Studios connects advertisers with a targeted audience through compelling content programs, from concept to production and distribution. For more information contact sales@brandavestudios.com.