Prosciutto-wrapped Medjool dates stuffed with gorgonzola make a perfect date-night snack, appetizer and more. The salty goodness of the prosciutto, the pinch of sweetness from the dates and the richness of the gorgonzola blend beautifully to create a tasty bite-sized snack.
The important first step is to remove any pits from the Medjool dates. You don't want date night to become a really expensive trip to the dentist! 
Gorgonzola stuffing
The rich flavor and soft texture of the gorgonzola elevates the Medjool dates to the next level. Just take a pinch of gorgonzola and roll it into a tight ball, then stuff it into the center of a date. Repeat until all the dates are stuffed.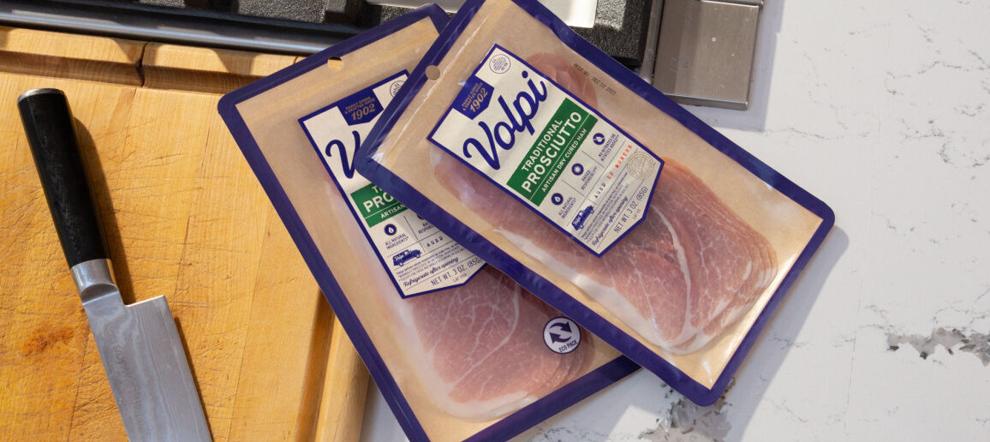 Prosciutto wrapping
Now for the star of the show: Volpi prosciutto. I love using Volpi prosciutto because it wraps so perfectly around the dates. Volpi slices their prosciutto to just the right size to wrap these Medjool dates – there's no cutting or hassle. Plus, the saltiness from the prosciutto and the sweetness from the dates make an excellent, balanced flavor combination.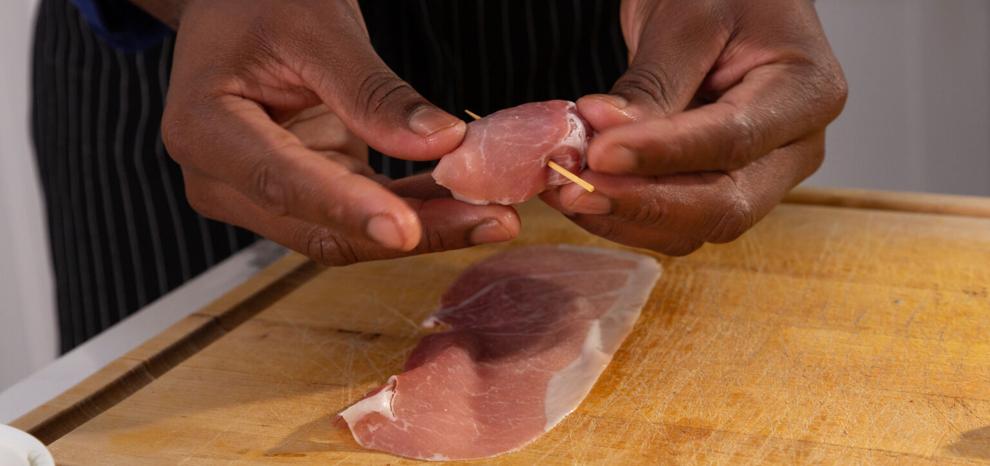 Once the prosciutto is wrapped snugly around each date, tuck in the ends and secure the wrap with a toothpick.
Baking time. Place the wraps on a pan with a wire rack (so they don't get soggy) then place in the oven at 375°F for 15-20 minutes.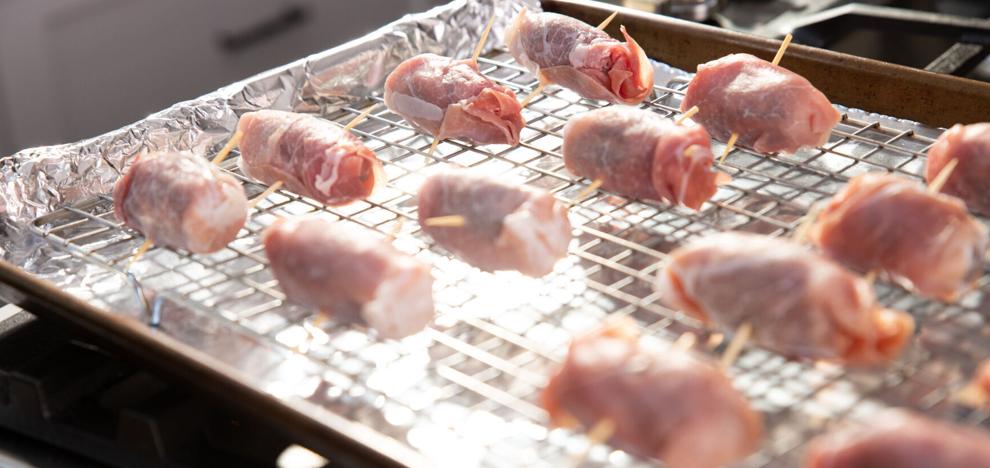 Let's get saucy!
While the wraps are in the oven, it's time to make the sauce. In a sauce pan, add balsamic vinegar and honey to cut the bitterness. Reduce the sauce until it's a perfect consistency – not too thick, not too runny. It should coat the back of your spoon.
Once both the dates are done baking and the sauce is ready, drizzle the sauce on a plate and place your dates on top. Bon appétite!
Prosciutto-wrapped Medjool Dates Stuffed with Gorgonzola
Recipe by Darian Bryan
Yields: 20 servings
20 whole Medjool dates, pitted
20 slices of Volpi prosciutto
4 oz Gorgonzola cheese
¾ cup balsamic vinegar
3 Tbsp honey
20 toothpicks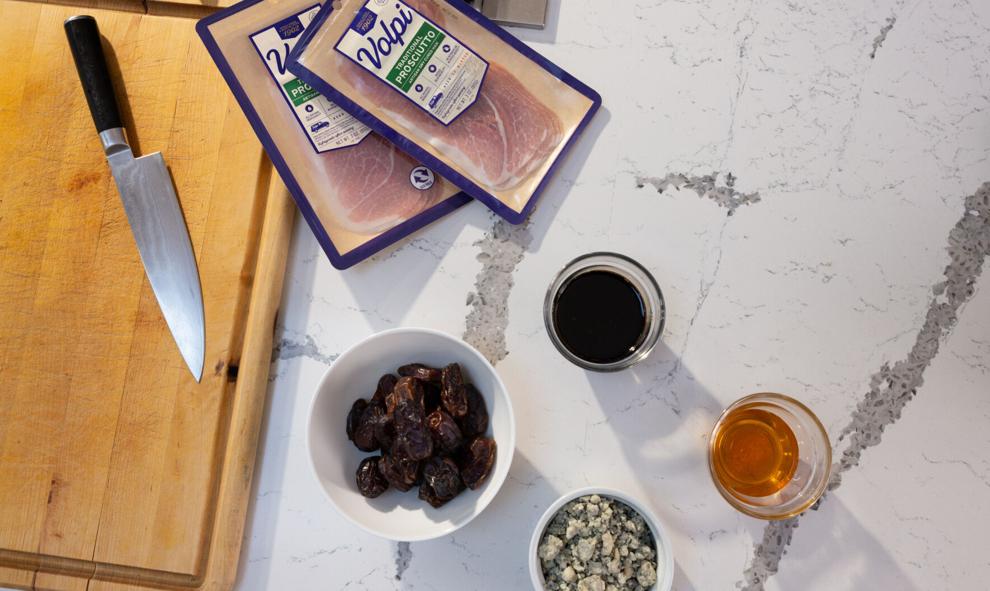 | Preparation | Preheat the oven to 375°F. Slice dates and remove the pits then stuff with Gorgonzola cheese. Wrap each date in a slice of Volpi prosciutto and skewer with a toothpick. Line a sheet pan with foil and place dates on an oven-safe wire rack; bake for 15-20 minutes.
In a small saucepan, add vinegar and honey and bring to a simmer over medium heat. Let it bubble while whisking until the liquids reduce by 75% (about 15 minutes). It should look glossy and thick when done.
Drizzle the reduction on a serving platter and place prosciutto wrapped dates on top. Serve the remaining honey-balsamic on the side.