If you are feeling nostalgic, you can visit Ben & Jerry's infamous flavor graveyard, where tributes to discontinued varieties linger on the internet. But one lucky flavor is getting a second chance with a new twist, just in time for St. Patrick's Day.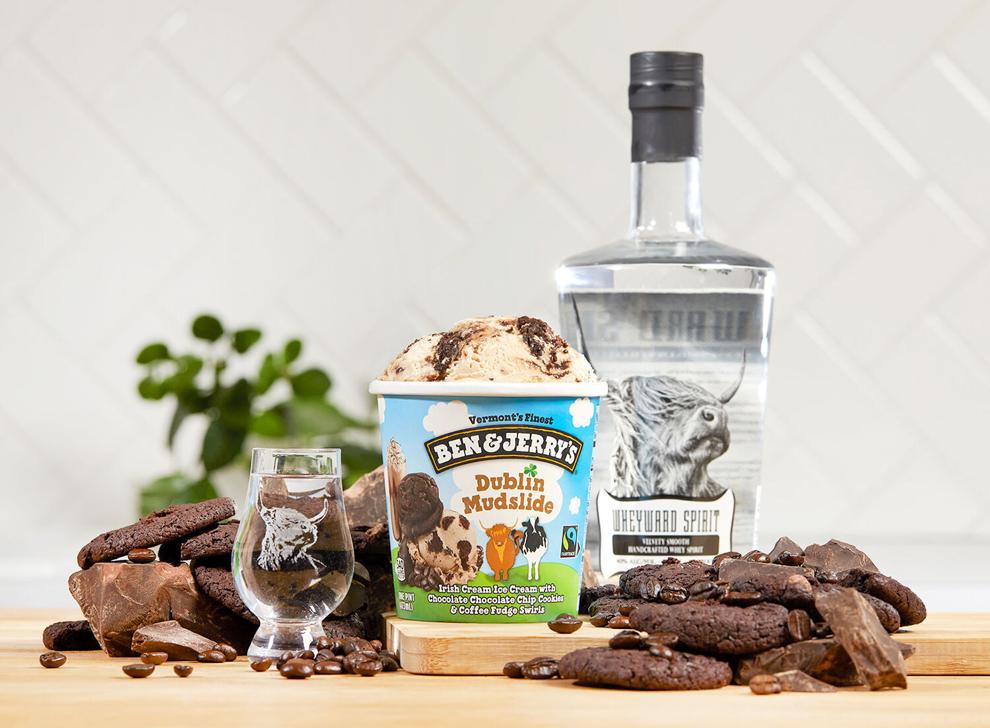 Dublin Mudslide, an Irish-cream flavored base with chocolate chocolate chip cookies and coffee fudge swirls, is being resurrected in a partnership with Wheyward Spirit, a new distilled beverage. Wheyward Spirit's signature flavor has oaky hints of vanilla cream and warm spice, making it the ideal pairing for this combination. 
Wheyward Spirit is an upcycled beverage made from whey. Whey is a byproduct of cheese and yogurt-making, which creates hundreds of millions of pounds of excess whey each year. If it leaves the food chain as waste, whey strains waterways and ecosystems. According to the company, turning whey into a spirit makes a positive impact that both "serves the greater good and guarantees a good time." 
Wheyward Spirit's CEO is Oregon food scientist Emily Darchuk, who developed the beverage through years of experimentation. Together with Ben & Jerry's, a brand well-known for its concern for social issues, her company has helped create a more sustainable version of an old favorite. It might be the perfect treat for consumers who care not just about flavor, but how their food impacts the environment.
Read more about Wheyward Spirit on this list of some of our favorite drinks of 2021. Ice cream lovers can revisit our scoops-themed issue here.