When you just wake up in the morning and pour your first cup of coffee, you probably aren't thinking too much about where it comes from. But you should. The global coffee industry is riddled with inequities that keep many farming families from earning a livable wage. By buying coffee that's Fair Trade-certified, consumers can be sure they're supporting producers committed to these farmers, their communities and the environment.
Across the United States, we've pinpointed several brands that are going above and beyond to do good in the coffee collective. These are coffees you can feel good about drinking, as much for their mission as their flavor.
---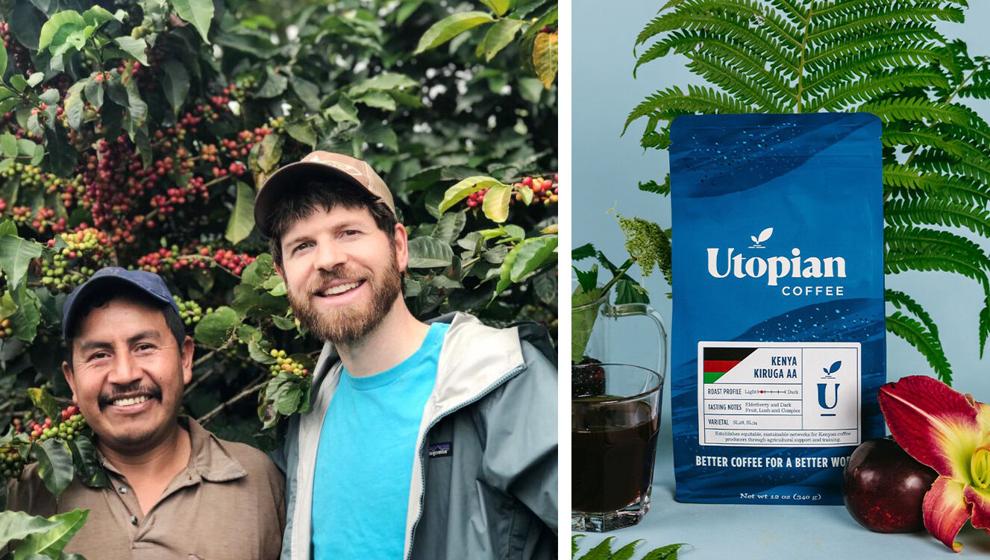 Utopian owner, Brendon Maxwell, personally travels to the coffee-growing regions where he sources his beans to ensure adherence to ethical business practices, innovate new ways to work with farmers, and establish partnerships with groups like Run for Congo Women which benefits Women for Women International. Back home in Fort Wayne, Utopian's certified organic coffees make their way into bags and beverages at a sunny café based on The Landing, a historic district downtown. 
---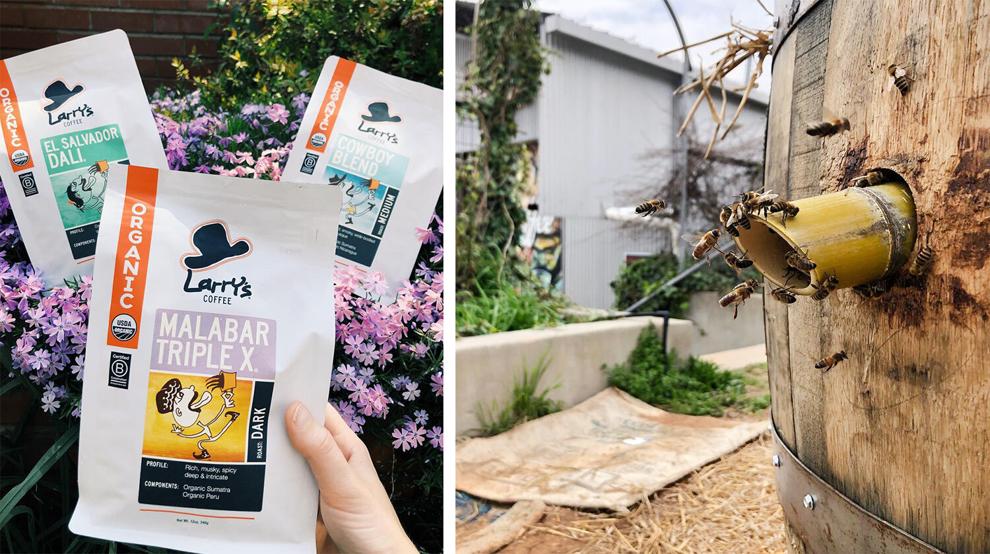 A recognized certified B Corporation and founding member of the Cooperative Coffees organization, Larry's lives by sustainable practices, from incorporating solar energy into the roastery's design and using recyclable BPA-free K-Cups to harvesting rainwater to run the on-site restrooms. They even repurposed a barrel used to age coffee beans for its own beehive. These fair trade-sourced beans are organic, kosher and shade-grown, which supports bird life. As serious as Larry's is about the planet, their whimsical streak comes out in product names like the El Salvador Dali Blend, Sammy Decaf Jr. Blend, and Bean Martin. 
---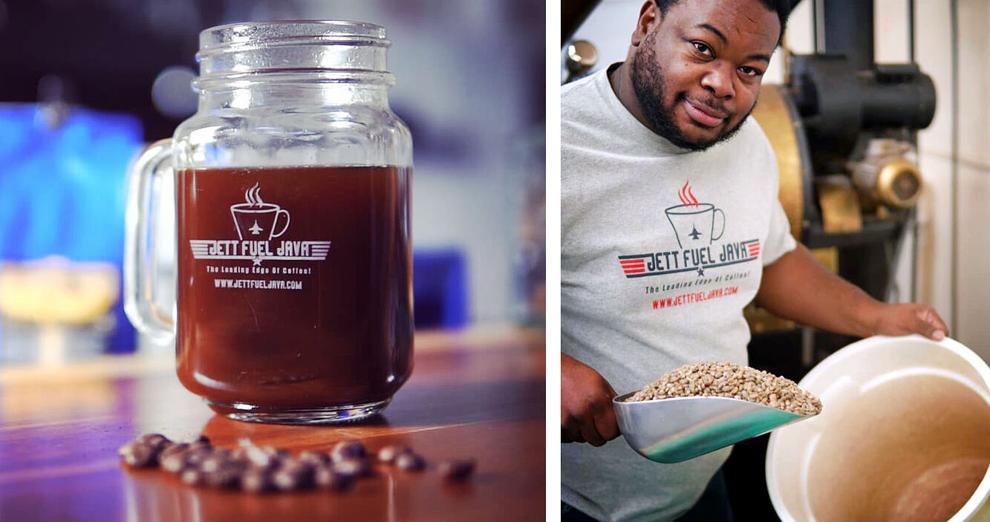 Pilot and owner Jeff Jett combines his loves of aviation and coffee to create a unique experience for customers by carefully handpicking and precision roasting the beans he serves.
Better yet, a portion of all sales makes its way to Black Pilots of America, Experimental Aircraft Association's Young Eagles program, the AOPA Foundation and other nonprofit programs and charitable organizations that support flight technology education for aspiring young aviators. 
---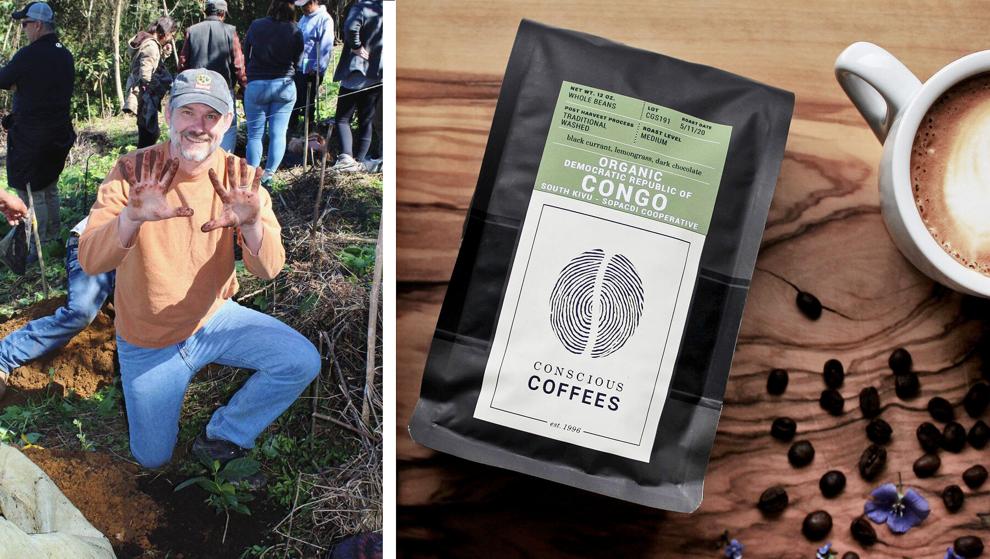 ---
This Colorado coffee landmark has been building relationships with a fair-trade network of independent small farmers since its start in the early 1990s.
A 2021 Best for the World winner given by the certified B Corporation community and a Cooperative Coffees founding member, Conscious Coffees walks the walk through its efforts to maintain transparency and reduce its environmental footprint as it continually works to perfect its organic products.
---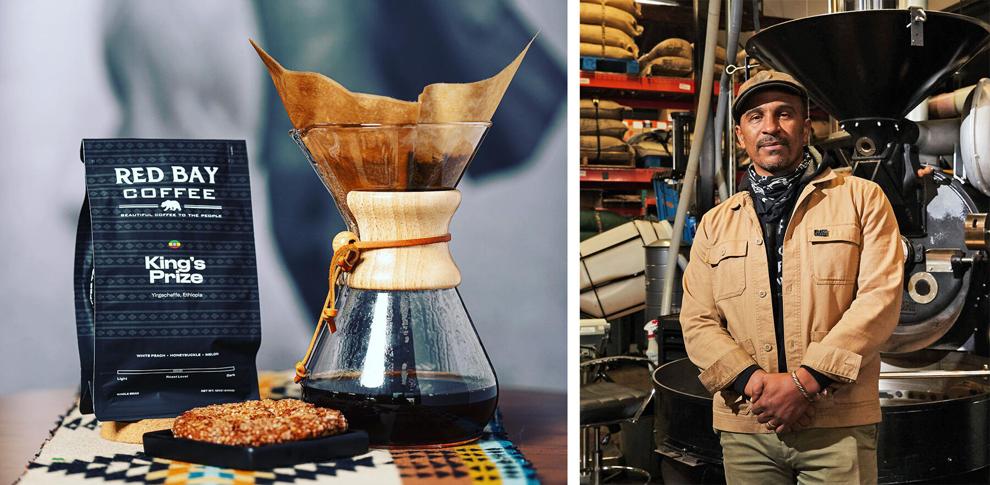 Serving up "beautiful coffee for the people," owner, artist and entrepreneur Keba Konte prides himself on ethical sourcing and community building. Through socially responsible hiring practices, Red Bay, a certified B Corporation, promotes diversity and inclusion while supporting economic growth in the San Francisco Bay Area. Konte assures growers receive fair compensation for their farming endeavors by establishing direct relationships with groups like the International Women's Coffee Alliance.