Since 1997, Soter Vineyards has made a name for their world-class wines from the famed Willamette Valley. However, wine is just part of their story, as the vines take up less than 20% of their Mineral Springs Ranch property. The rest of their rolling acreage is a biodynamic, organic farm dedicated to environmental stewardship and producing wholesome foods.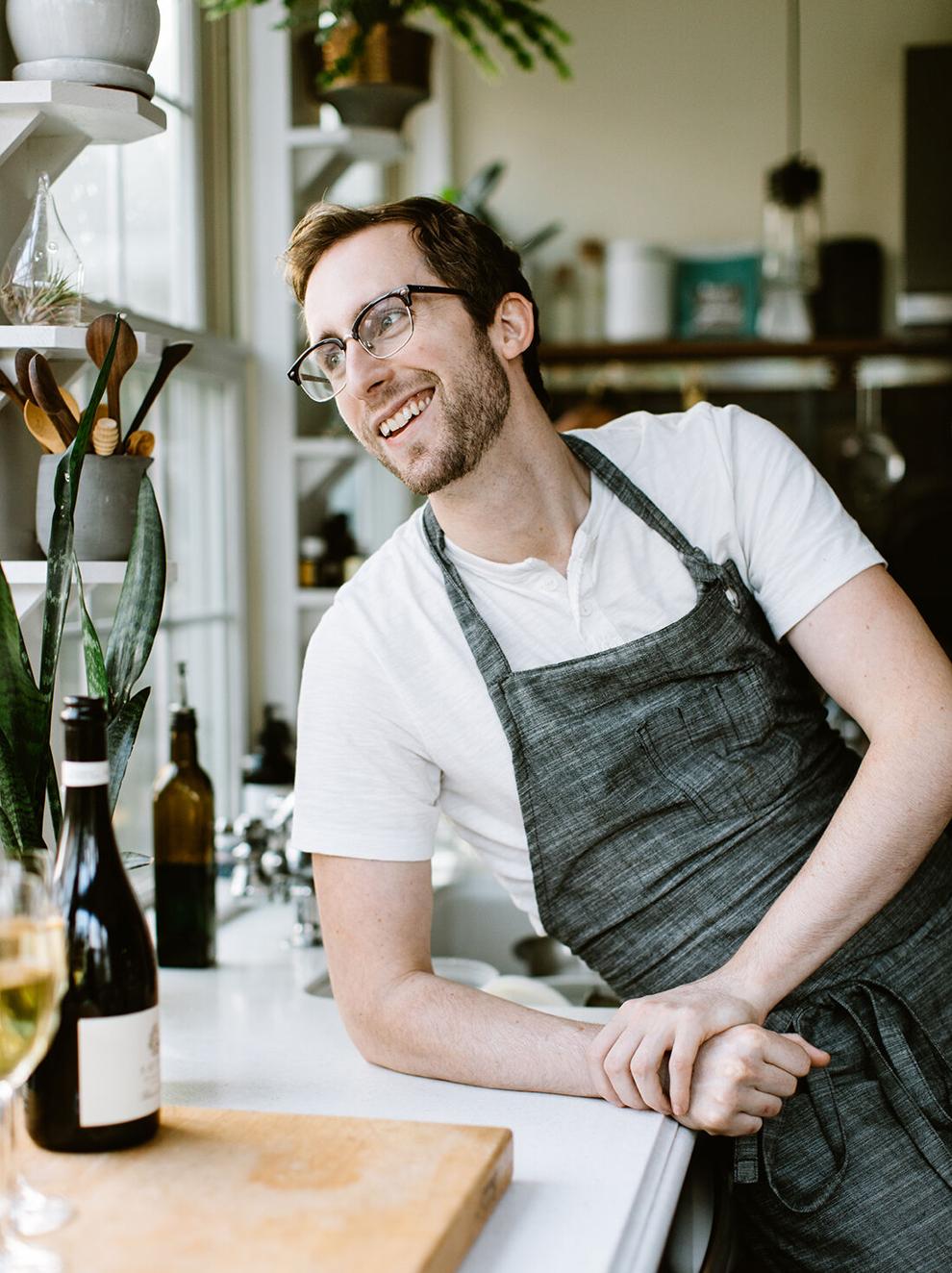 Soter's head chef Clayton Allen says he has fun in the kitchen discovering seasonal combinations and is especially enjoying the opportunity to explore pairing with Soter's sparkling wines.
"I feel like, within the last couple of years, there has been this big revelation on how flexible sparkling wine is," he says. "It's not a wine that needs to be used strictly for special occasions or with lighter hors d'oeuvres. It's got muscle! It can really stand up to big flavors that you tend to see in entrees, especially Soter's brut rosé, which is akin to a vintage Champagne. These wines kind of have it all: incredible texture from the bubbles, fantastic acid and layer of complex flavors, thanks to high-quality grapes and extended time aging on the lees."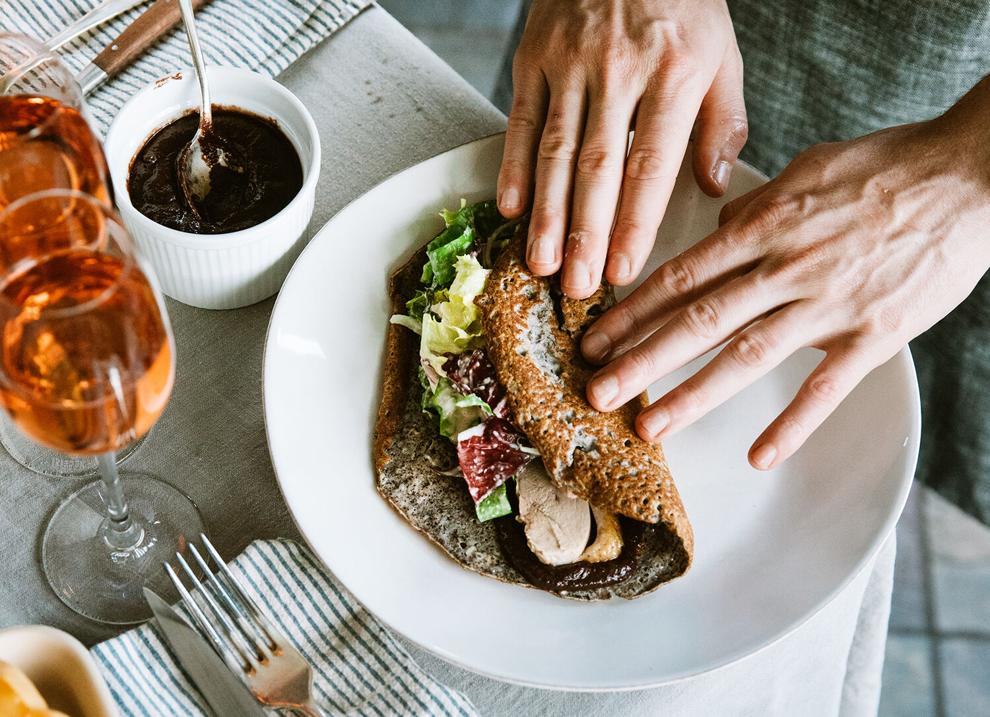 Here, Allen offers a contemporary take on the classic Peking duck dinner, detailing how the dishes work together. 
"This whole menu could be everything you need for an intimate festive gathering during the holidays," he says, "starting with fried oysters and fermented jojos and a more modern take on fondue with the cheese sauce sitting in a roasted acorn squash. Then the entrée, which is a fun French-inspired riff on Peking duck — a crispy-skin whole roasted duck — and a classic chopped salad, all wrapped together with a lacy crepe. Pair it all with a few bottles of brut rosé, and it really doesn't get much better." 
An unexpected tip from Allen? Acid and bubbles act as a palate cleaner with creamy, rich dishes.
"This is one of the reasons fried foods go so well with sparkling wine," he notes. "We highly recommend chicken-fried oysters as a great, simple way to step up your at-home cooking. They're approachable and extremely satisfying."
What's better than the classic duo of sparkling wine and oysters? Sparkling wine and fried oysters, of course.
This elevated take on a party favorite delivers much more delicious flavor than what you can make with an outdated fondue set.
Every great meal must feature a dynamic salad worth talking about, and this is your next go-to recipe.
Who doesn't love crepes? Soter Vineyards' head chef Clayton Allen has make-at-home recipe for fresh crepes that you whip up for a party or Sunday brunch with the fam.
This fruity, briny condiment is reminiscent of Hoisin sauce and a perfect pairing with crispy-skinned roasted duck.