If you're a devoted coffee drinker, you want to maximize your morning cup — or two or three. Here are a few do's and don'ts that can help you unleash your coffee's full potential.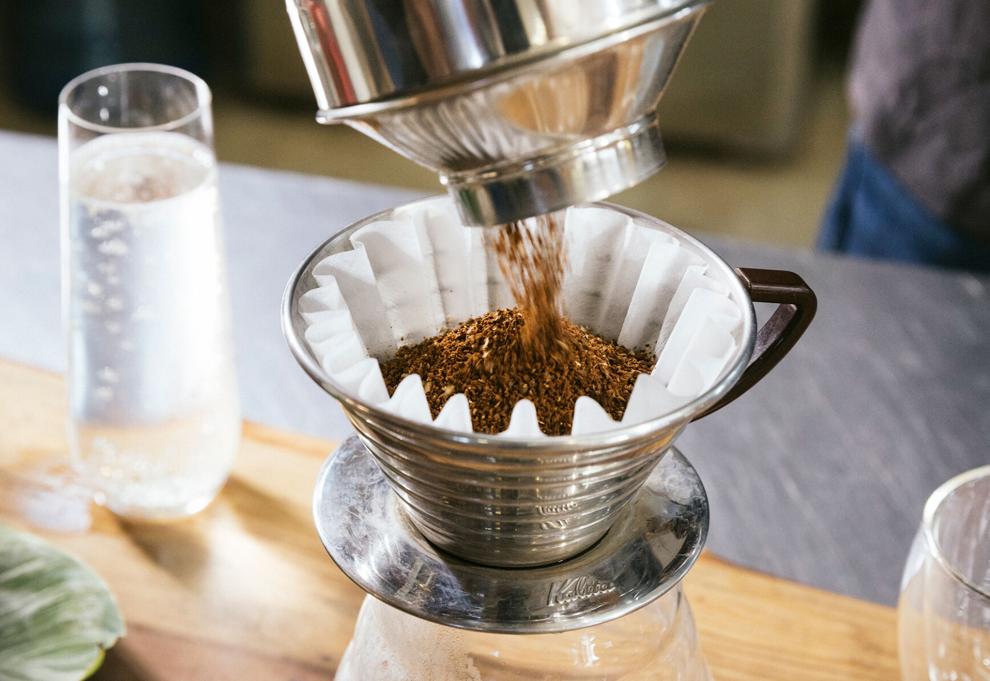 ---
DO — Buy whole beans.
For the freshest cup, purchase whole coffee beans and grind them immediately before brewing. Try to use up beans within three to four weeks as the flavor will start to fade after that. "Anyone who nerds out on coffee knows to use a burr grinder, but the more important thing to do if you want the ultimate cup of coffee is to grind just before brewing," says Paige Gesualdo, the head roaster at Southern California-based FRINJ Coffee.
With so many great specialty products on the market, treat coffee as you would wine or bourbon and sample it straight before adding milk and sugar to see if you can discern its unique flavor notes, mouthfeel and finish.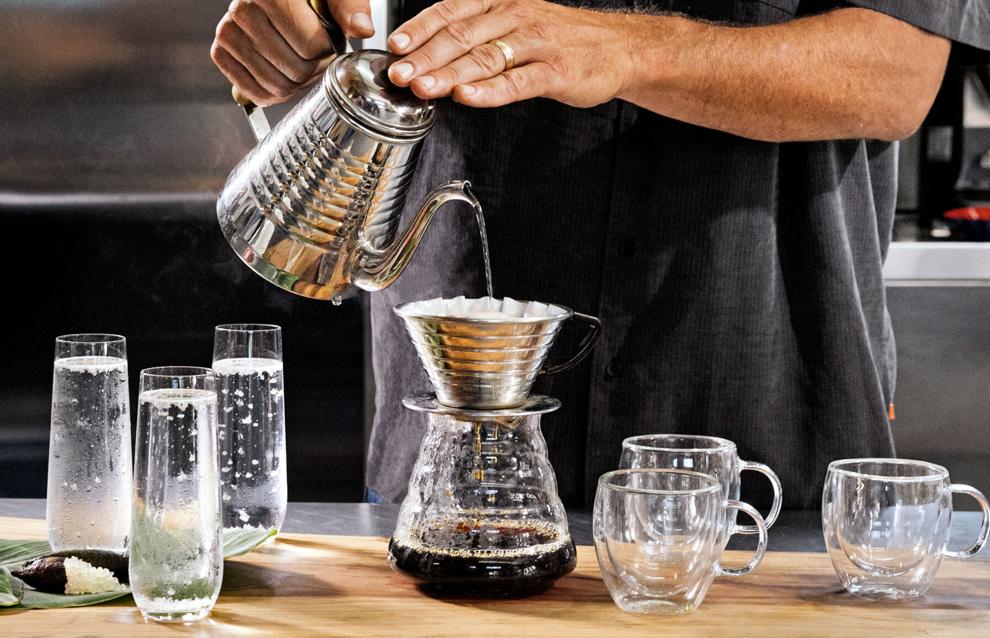 ---
DON'T — Use boiling water.
FRINJ owner, Jay Ruskey, recommends aiming for an extraction temperature somewhere between 195 and 205 degrees.
"Invest in a good brewing machine with temperature control or a kettle with a thermostat," he urges. "If your water's too hot, it leaches out the coffee's tannins. Too cool, and you'll miss out on some of the delicious roasted sugars."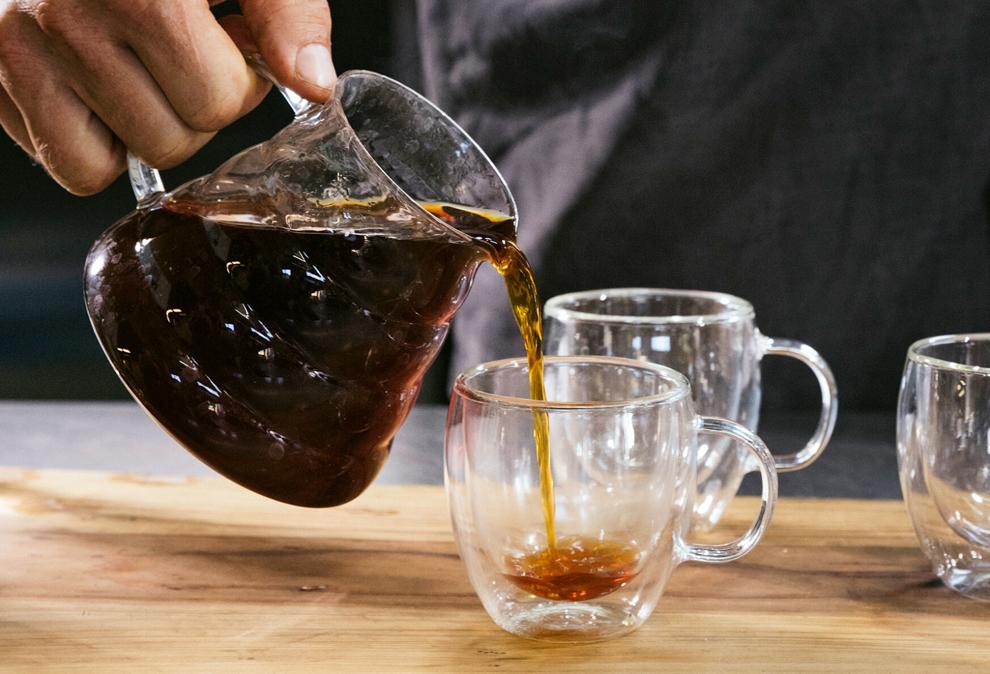 ---
DO — Pay attention to ratios.
Every brewing method entails a specific water-to-coffee ratio for optimal results, and it depends on your taste preference, too. Gesualdo suggests staying within the range of 1 gram of coffee to 12 to 16 grams of water for most pour-over or drip brews. This equates to about 3 to 2 level tablespoons of coffee, respectively, per 8 ounces or 1 cup of water. "Perfecting the ratio and the grind size to the brewing device is how you can create a coffee that gives you the satisfying strength, mouthfeel and flavor," says Gesualdo. She also advises that, for medium and light roast brews that may taste woody or bitter, check your water temperature as boiling water could pull tannins out of the bean that makes the coffee taste bitter. "Ideally, 205 degrees will give you the best results," says Gesualdo. She adds, "At FRINJ Coffee, we usually use the 1-to-16 ratio to brew the Geisha cultivars in order to extract more florals in the cup, where we use the 1-to-12 ratio for the Caturra and Bourbon cultivars to bring the rich notes of cherry and lemon."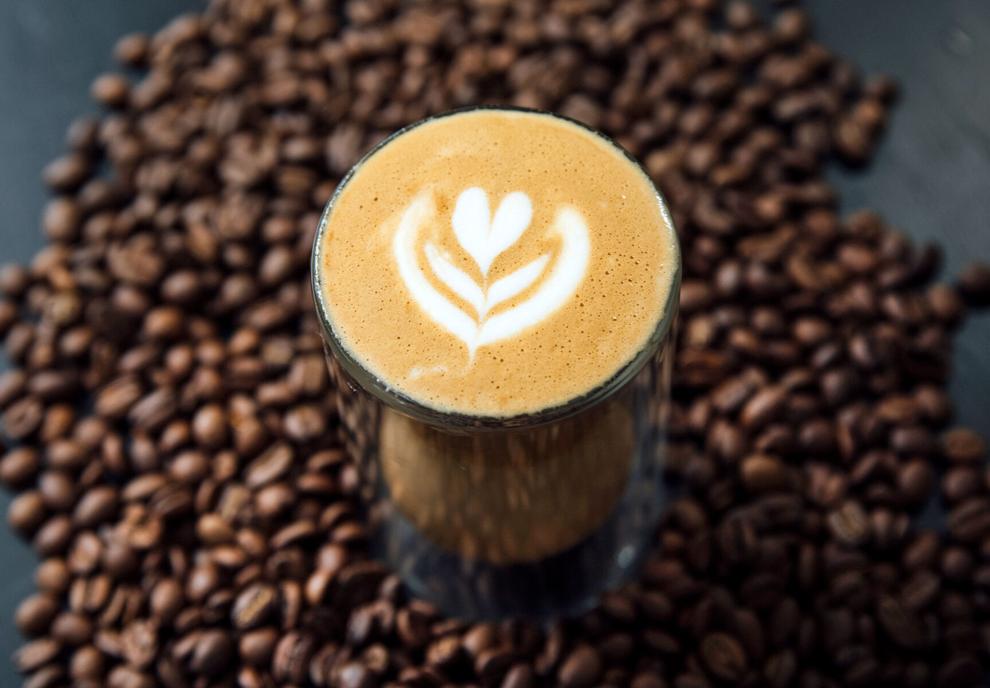 ---
DON'T — Believe the hype.
Coffee often gets a bad rap, but recent studies indicate that it actually offers some health benefits. A recent Harvard study suggests that the antioxidants and polyphenols in coffee may reduce your risks of developing certain cancers, Type 2 diabetes, cardiovascular disease and other chronic illnesses.
One farmer is building a network to grow coffee in California where it's never prospered before, a passion project like no other.
---
DO — Add a pinch of salt.
If your coffee tastes bitter, try salt instead of sugar to neutralize the chemical compounds. Especially effective with dark roasts or Robusta coffee, simply add a pinch of salt to the grounds before brewing, or even to the cup itself, and see what a difference it can make. Bitterness is caused not just by caffeine but also by harvesting coffee when it's not mature, problems that occur post-harvest or roasting issues. "By adding salt, you are masking all those qualities because salt plays a trick on your tongue. At FRINJ we do not recommend adding any salt or other additives because of the extreme care our farmers and post-harvest team provide to target the flavor profiles for you to experience in every cup," explains Gesualdo. 
---
DON'T — Store coffee in the freezer.
"Coffee's worst enemies are oxygen, light, moisture and heat," Gesualdo says. "Coffee beans are porous; when you put them in the freezer, they can easily absorb moisture and smells from other foods." To preserve the shelf life of your coffee and ensure the freshest-tasting cup, Gesualdo recommends storing beans in a sealed canister, jar or container in a cabinet away from direct sunlight.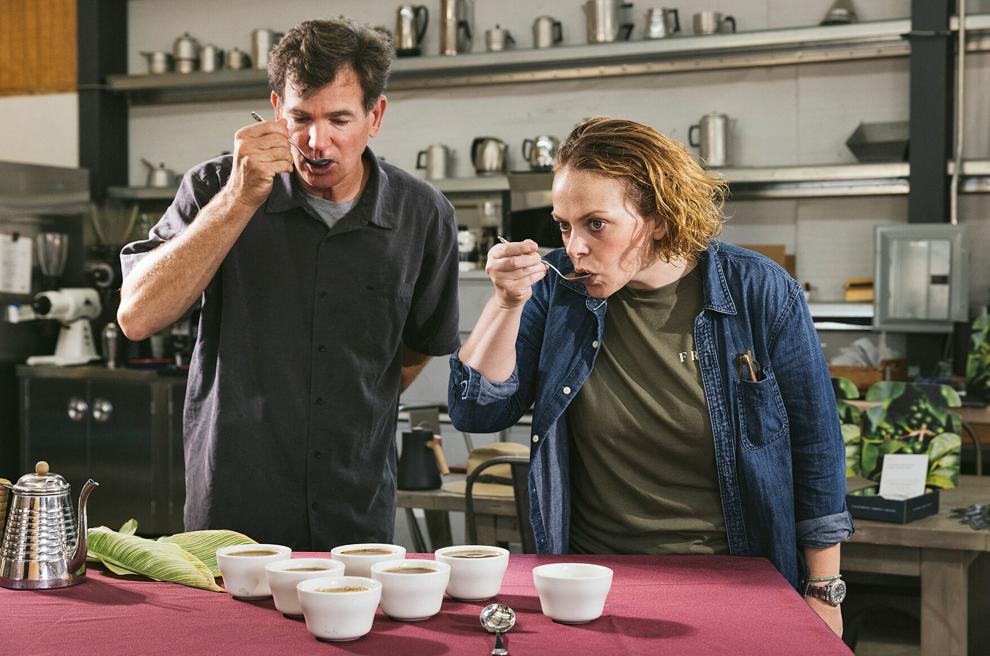 ---
DO — Your own thing.
Play around with different beans, grinds and brewing methods to find out what you like best. "There's no right or wrong way to drink coffee," Gesualdo says. "It all comes down to a matter of personal preference. Have it the way you like it!"