At Westland Distillery, tucked away in Seattle's industrial SoDo neighborhood, sun streams through skylights, and string lights drape from rustic, exposed wood beams. The air is thick with the rich, honeyed scent of whiskey aging in oak barrels, which are next to a display showing off samples of the distillery's range of malted barley in glass jars.
There are no secrets here: The ingredients, the equipment and the process are all proudly exhibited for the world to see.
"We once had an intellectual property attorney come through here on a tour, and she called us 'alarmingly transparent,' which we wear as a badge of pride," says master distiller and co-founder Matt Hofmann, beaming. It's a fitting descriptor for an award-winning distillery that has built its business on a model of honesty and defying convention.
---
An early love-turned-profession
Hofmann grew up in Tacoma, Washington and was interested in flavor from an early age. "I was fascinated by the idea of things tasting different, especially the simplest things," he says. "The beauty of whiskey is that it's four ingredients, and one of them is water, and yet it's one of the most complex beverages on the planet. I became enraptured by the idea of distilling and taking this very simple, humble thing like barley, an ancient grain, and turning it into this complex beverage."
He got his start distilling apple brandy in his University of Washington dorm with a converted water purifier during his freshman year of college. An obsession soon took hold, and before long, he dropped out of school to study distilling at the Institute of Brewing & Distilling in London and Heriot-Watt University in Edinburgh.
As he learned more about distilling, Hofmann began to question some of the trade's long-held beliefs. The love of flavor that initially attracted him to distilling prompted him to wonder why quality grain sourcing, which he had witnessed revolutionize the Pacific Northwest's thriving craft beer industry, was not a higher priority in whiskey. Grain was typically evaluated by how much ethanol it could yield, rather than what flavors it could create, and it was commonly accepted that grain made no difference in the final taste of the product.
In 2010, Hofmann and his high school classmate Emerson Lamb (who left the company in 2015) founded Westland Distillery with a mission: to create a whiskey that captured a sense of place of the Pacific Northwest. Apart from the competitive business advantage of offering a whiskey that sets itself apart from traditional scotch, Hofmann was interested in the untapped possibilities of the area from a flavor standpoint. His home region was a natural fit for the spirit: Its cool, misty climate mimicked that of Scotland, and the key ingredients of barley and peat flourished there.
A mission to source local
From the beginning, Westland sourced 80% of its raw ingredients from Washington (that percentage has since increased to 95%). The enterprise was a tremendous gamble. "The joke was always, 'We're gonna make a whiskey that has never been made successfully before in the United States of America. We make it out of the most expensive raw ingredients we could possibly use. We have no idea how it's going to taste. And we have no revenue at all for these three years,'" Hofmann says. "It's the craziest business plan." The aging process meant they had to wait years before reaping the fruits of their labor. Doubt was not an option.
Slowly but surely, the accolades came pouring in. Westland was named Whiskey of the Year by the American Distilling Institute in 2015. In 2016, the distillery was named World Craft Producer of the Year at the World Whiskies Awards, and in 2017, the French spirits group Rémy Cointreau purchased Westland Distillery.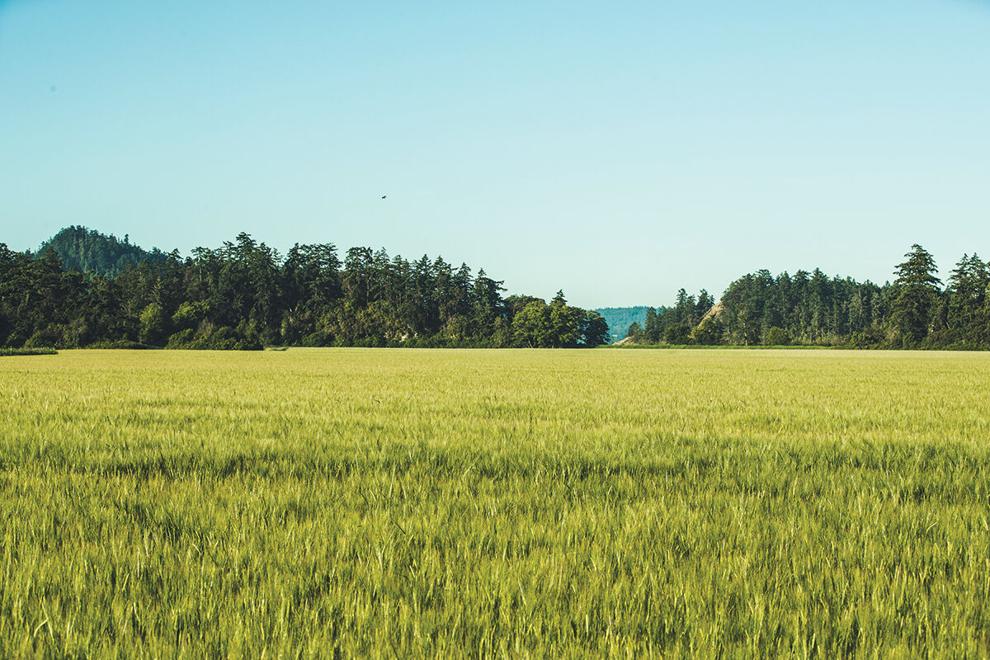 The heart of Westland's production is its malted barley. The distillery first set about disproving the commonplace assumption that barley has no effect on the flavor of whiskey by using barley with different roast levels, but they wanted more than that: They wanted to be able to use different varieties of barley. They even considered starting their own malting company from scratch before striking up a relationship with Skagit Valley Malting in 2012, a craft maltster just north of Seattle that launched around the same time as Westland and specializes in heirloom barley varieties.
They also formed a partnership with Washington State University's Bread Lab, a Skagit Valley agriculture program run by Dr. Stephen Jones. Jones is a wheat breeder with a Ph.D. in genetics and has earned national acclaim for his achievements with the Bread Lab, where he works with graduate students to breed grains and other crops. They have access to more than 10,000 varieties of barley seeds in their seed bank. Westland is sponsoring a full-time Ph.D. student at the Bread Lab to explore these seeds and breed new barley varieties that will be environmentally-friendly, make economic sense for farmers and have the best flavor—an ambitious investment that will take years to yield returns.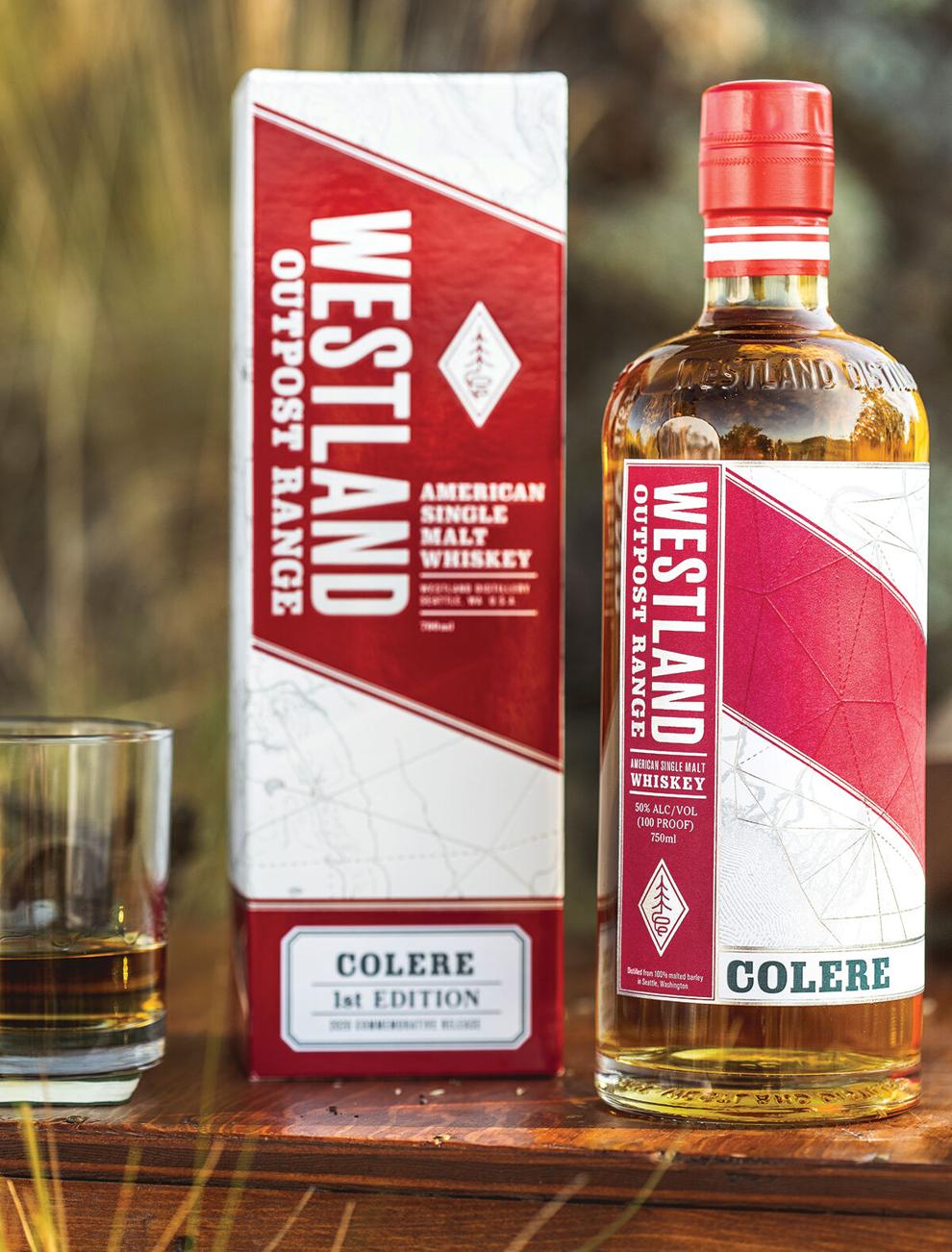 The potential for diverse flavors from these heirloom varietals is dazzling. Hofmann describes one called purple Egyptian, which has an irresistible backstory: It was brought to the United States as camel feed for a Pony Express-like delivery service. (The barley stuck around; the service didn't.) Whereas other varietals achieved light, biscuit-like flavors with bright citrus notes, this one gave off notes of "plum jam and tomato soup," Hofmann says.
Westland's upcoming May release of Colere will mark the first time customers will be able to taste these efforts for themselves. Adapted from the Latin word for "cultivate," Colere is made with a six-row winter barley called Alba from Skagit Valley Malting that has been eight years in the making. According to Hofmann, the Alba creates notes of roasted pineapple and gingerbread cake. Not only will the whiskey serve as a testimony of the flavor of malted barley for the naysayers, but it will also represent a milestone in the changing relationship between distillers and agriculture.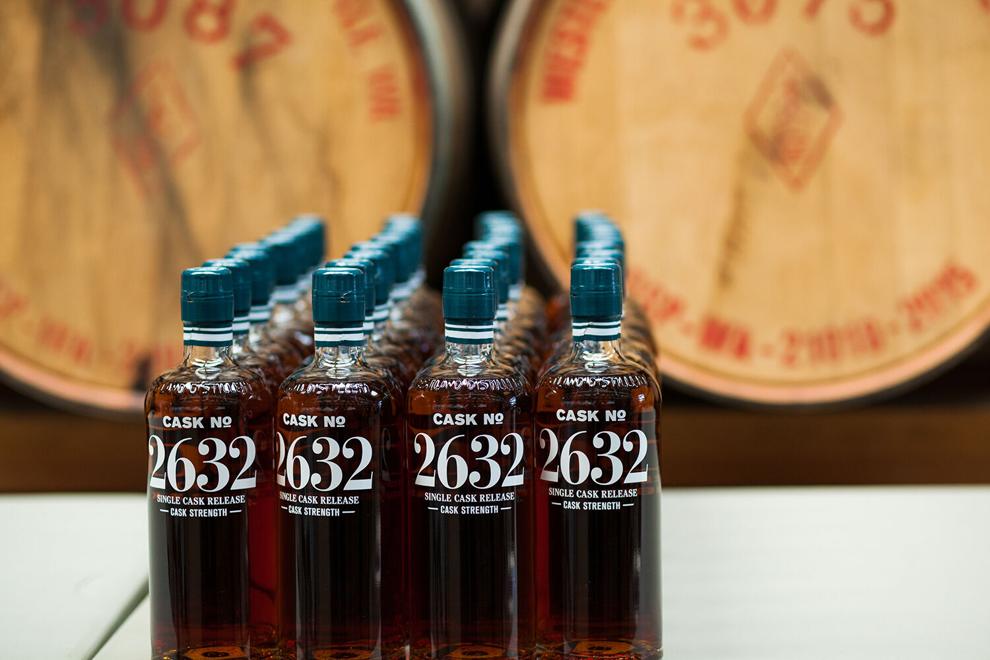 Casks that make all the difference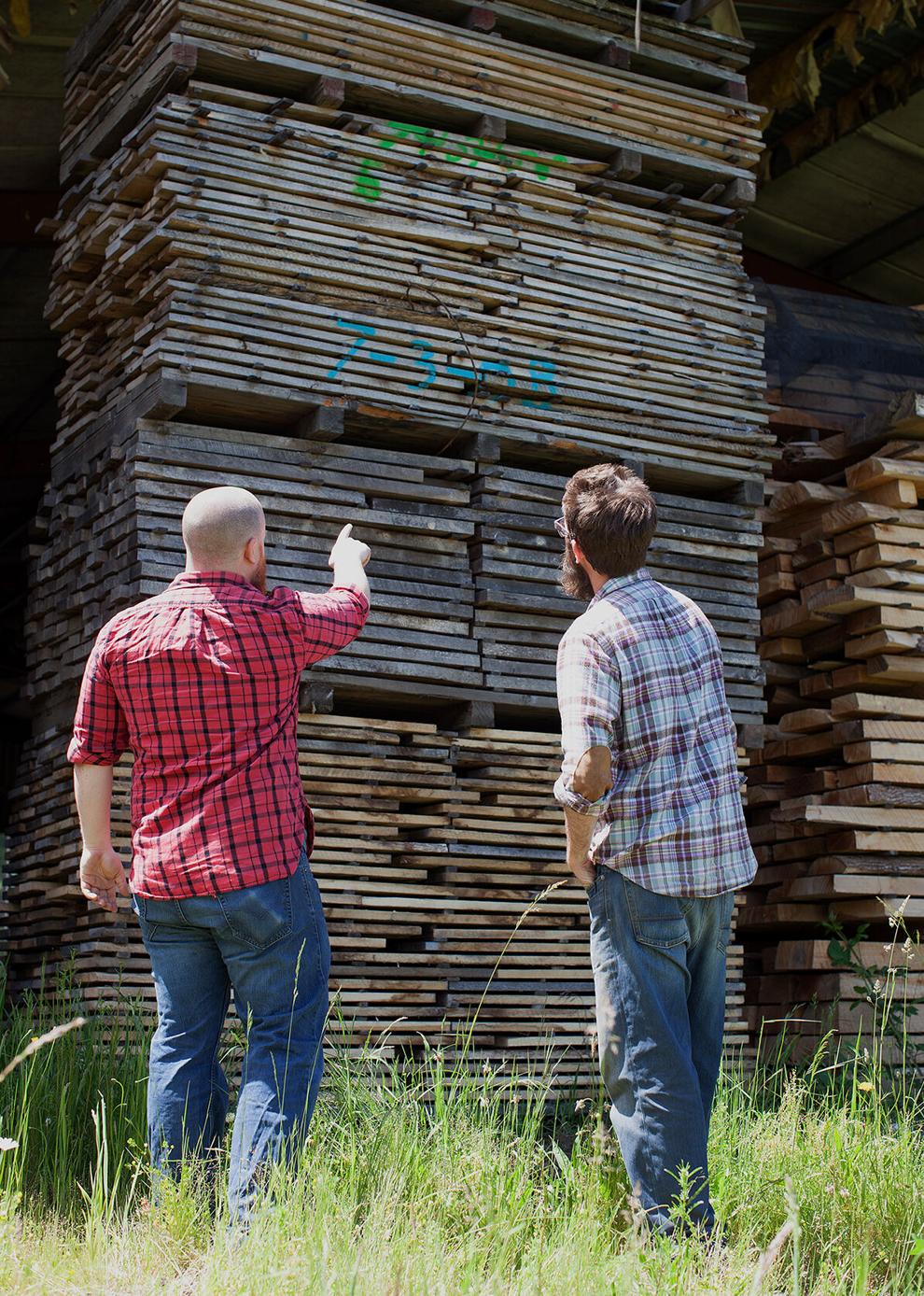 One of many ways Westland sets itself apart from other whiskey distilleries is its use of Garry oak, also known as Quercus garryana. Most American whiskey matures in casks made from American white oak, or Quercus alba, which generally grows in the eastern half of the country and imparts flavors of caramel, vanilla, coconut and baking spices. (Westland uses white oak in their flagship "American oak" single malt whiskey.)
Westland first filled about five barrels made from the Garry oak as an experiment. "The flavor is bonkers," says Hofmann, who likens it to dark molasses, spicy clove and Kansas City barbecue sauce. "We tasted it after a few months, and it was like, whoa. Right away, we knew." Ever since, the distillery has been using Garry oak for its Garryana release in limited amounts, using only fallen logs—the rare oak is a protected species, so it can't be cut down. This painstaking process involves cutting the wood into staves and air-drying it for three years before a local cooper makes it into barrels. To help restore the habitat, Westland is also working with the organization Forterra to replant 10 acres of Garry oak in a nature preserve outside Tacoma, Washington.
Hofmann acknowledges that Westland isn't the first distillery to age whiskey in Garry oak, but it is the first to start talking about its potential for flavor and highlighting its differences. Only four types of oak are commonly used in the whiskey industry, making the fact that they've introduced a new type into the conversation even more impressive.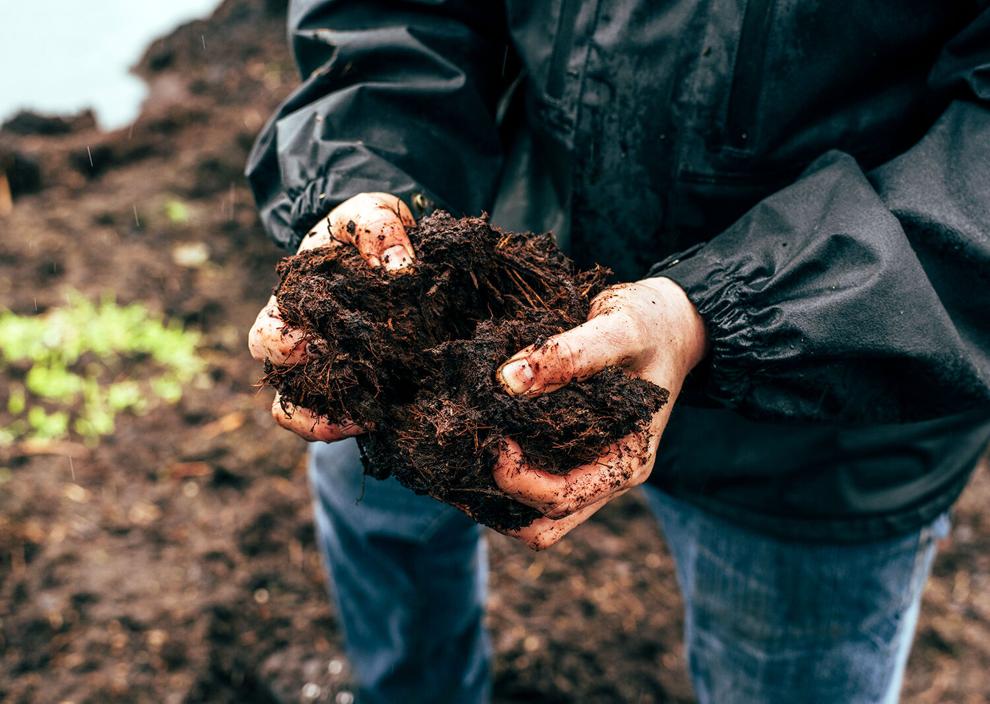 Redefining whiskey through peat
Another example of the distillery's pioneer mentality is the way it has redefined peated whiskey, which Hofmann calls "the origin point for every other whiskey on the planet." Washington is home to tens of thousands of acres of peat, a natural accumulation of partially decayed vegetation or organic matter, so it seemed like a natural progression for Westland. The company currently makes whiskeys with peated malt from Scotland but has been working with a peat bog in Shelton, Washington, in order to source peat locally.
Peated malt has never been made commercially in America before. Because there's no precedent, Westland had to figure everything out from scratch. Reinventing the process also means they can figure out how to harvest peat as sustainably as possible. "It doesn't taste like Scottish whisky; it tastes different, and that's really cool," Hofmann says. It's a nod to the age-old tradition of peated whisky, reimagined in a distinctly Pacific Northwest light.
Westland made their first batch of peated malt with Skagit Valley Malting in 2016 and will have to wait a couple more years to debut Solum, its first single malt whiskey made with local peat. Once it's released, it will be a feat like none other in the whiskey industry.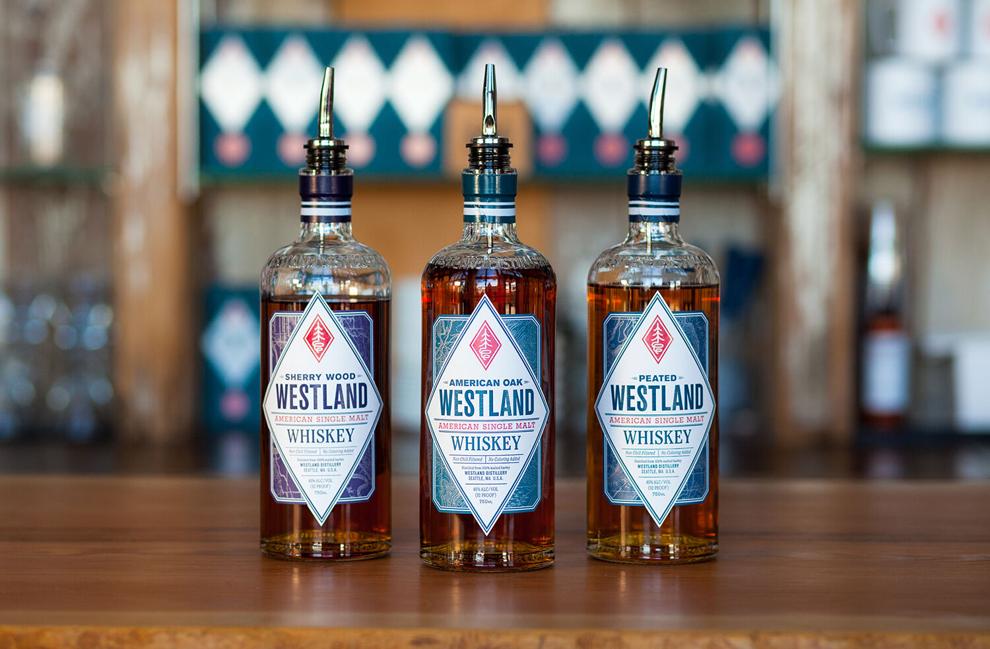 Reimagining the future of American single malt
In 2016, Westland formed the American Single Malt Whiskey Commission with eight other American whiskey distilleries. Today, that number has ballooned to more than 180. The collective is advocating for American single malt whiskey to be made an official, legally protected category, like bourbon or Champagne. Together, they've proposed a standard of identity for the whiskey that includes six requirements: It must be made from 100% malted barley; distilled entirely at one distillery; mashed, distilled and matured in the U.S.; matured in oak casks not exceeding a 700-liter capacity; distilled to no more than 160 proof (80% alcohol by volume); and bottled at 80 proof (40% alcohol by volume) or more. The intention is to legitimize the emerging style while also leaving room for the kind of variety and innovation inherent to its ethos.
New legal designations like this don't happen very often. Hofmann says the Alcohol and Tobacco Tax and Trade Bureau is re-evaluating its rulebook for the first time in around 34 years; he has heard that 2021 is likely the year they're making a ruling and feels optimistic about the chances of the proposal being approved soon.
"This is not a trivial thing," he says. "It's a very rare, once-in-a-generation sort of thing."
Hofmann believes whiskey should be connected to agriculture and that American single malt whiskey's connection to barley is just as valid as bourbon's connection to corn, or rye whiskey's to rye. He's excited about the implications of this possibility for the future of American single malt whiskey.
"American single malt should be a part of that group," he says. "I hope that 10 years from now, every serious whiskey bar in the world has an American single malt on the back bar."