Smoke and fire go hand in hand, and in 2020, both left their mark on California's wine industry.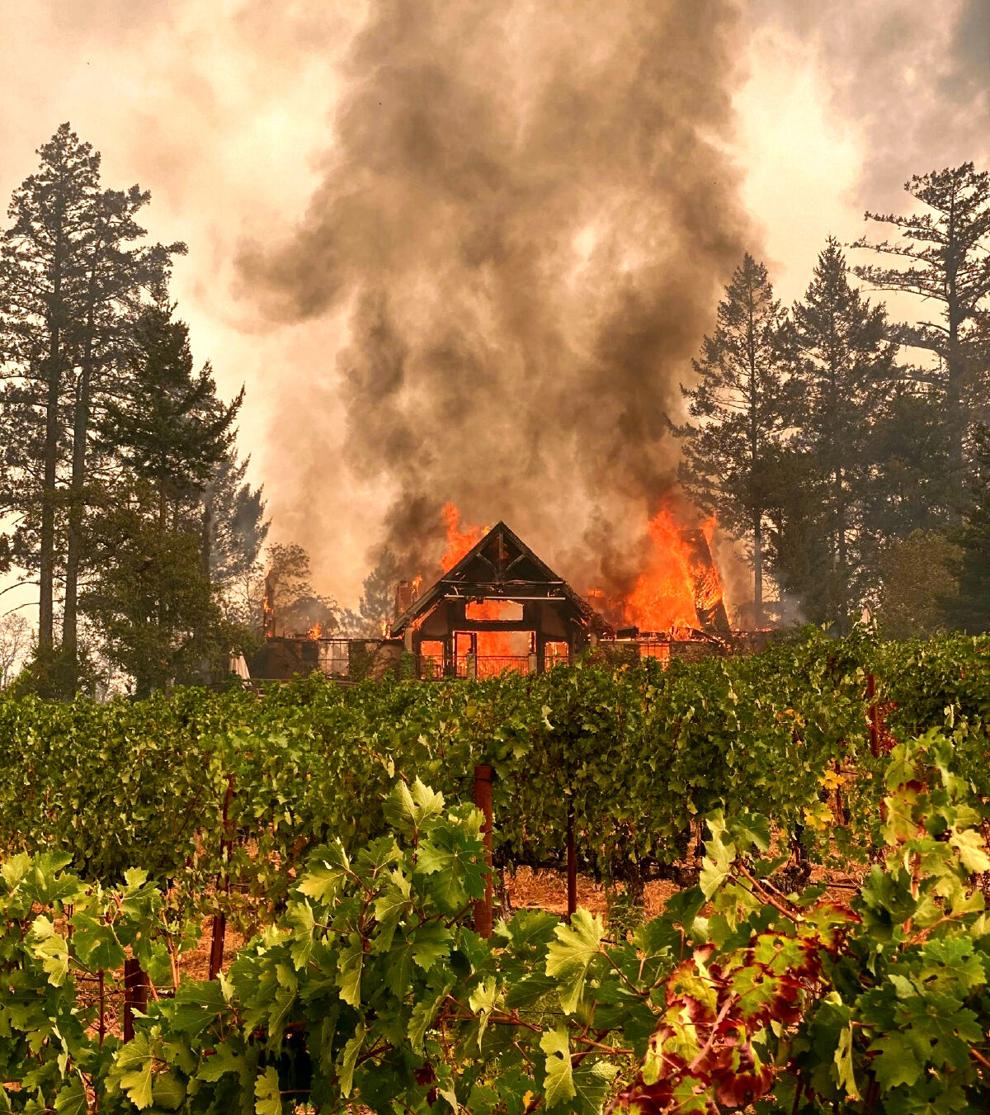 The 2018 California fire season was one of the deadliest and most destructive on record — until 2020, that is. On Aug. 17 last year, lightning sparked the LNU Lightning Complex fire, a combination of several wildfires that burned across Napa, Sonoma, Yolo, Lake and Solano counties for several months, tainting and endangering the annual wine grape harvest.
When the Glass Fire then ignited east of St. Helena in Napa County on Sept. 27, not only were grapes in danger, so were houses, wineries and lives. Casualties of the blaze included the Restaurant at Meadowood, Paloma Vineyard, Burgess Cellars, Cain Vineyard & Winery, Eeden Vineyards, Sherwin Family Vineyards and Flying Lady Winery and Estate among others. A number of other facilities also experienced significant damage.
In the wine world, the fruits of labor often don't emerge until years after harvesting, so the full impact of the wildfires still has yet to be truly realized. However, estimated damages and losses from the 2020 fires alone have already cost California's wine industry $3.7 billion according to market research firm bw166.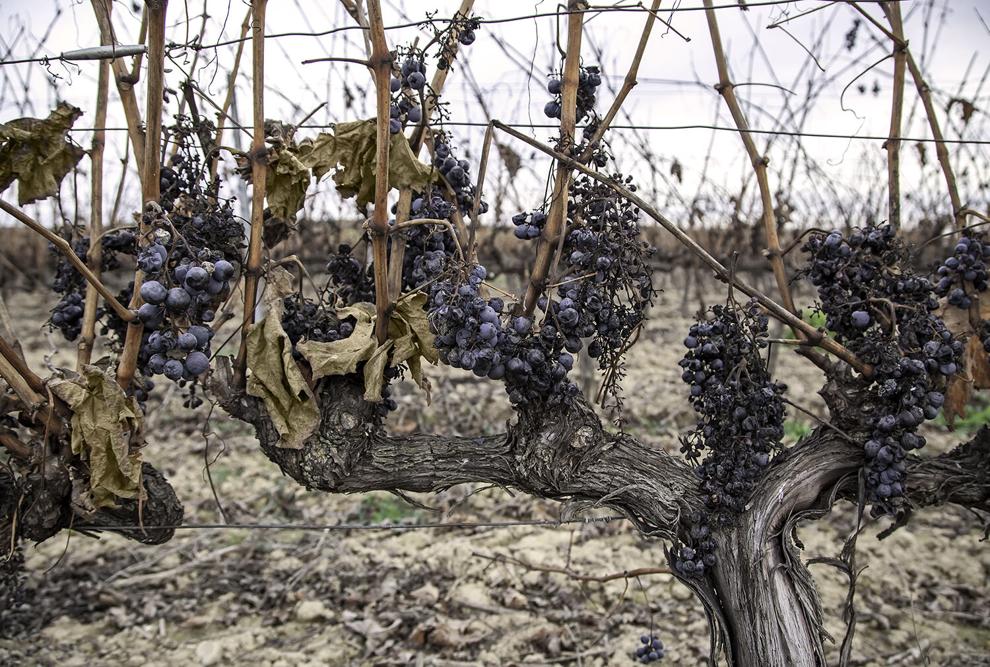 ---
The enduring grape
Fortunately, grapevines don't burn easily, acting as incredibly important fire breaks. And even if the vines do burn, they typically recover over time. When grapes are tainted by smoke, the effect only lasts for one vintage; it doesn't carry over into subsequent years.
Smoke taint is tricky to predict and not always something you can see, smell or taste. Testing can be performed to measure the level of volatile phenols in affected grapes. Some impacts of phenols appear immediately, while others emerge over a period of time.
"There are so many variables," notes Anita Oberholster, a Cooperative Extension enology specialist at the University of California, Davis and one of the world's leading experts on smoke taint. "Freshness of the smoke, number of times exposed, variety of grape, the list goes on. There's so much we don't know."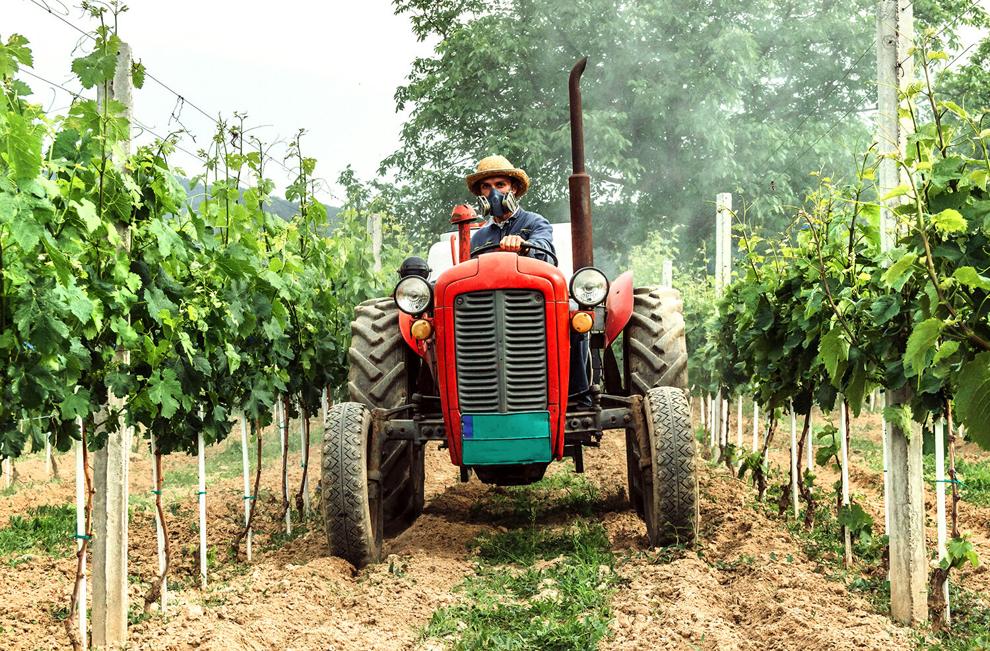 Playing defense
Now more than ever, agricultural communities are embracing the importance of fire prevention and mitigation, working diligently to create defensible space around their properties and strengthen protections.
Logically, it's preferable to not have any smoke in the air during the grape growing season, and prevention is the best medicine. Creating a defensible space is an important action to take, removing flammable brush and trees from the perimeter of vineyards whenever and wherever possible.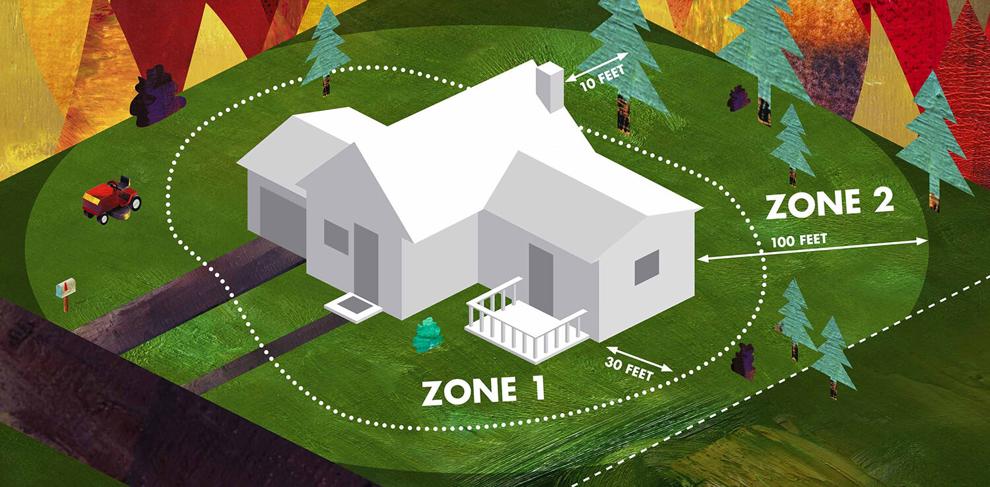 The Napa Communities Firewise Foundation notes that 75% of Napa County's 500,000 acres is considered to be a high-hazard fire environment, and more than 250,000 acres of Napa County have burned at one time or another throughout the past 60 years of recorded fire history. The foundation urges residents to recognize the risks that vegetation poses in the face of an oncoming wildfire, and to manage those risks accordingly by reducing potential fuel that could feed a fire's spread. For example, there should be no vegetative fire fuels under decks or windows. Grasses should be kept low and dead vegetation removed. Mowing and thinning are other essential tasks property owners should manage on a regular basis. 
"Ladder" fuels allow a fire to move from grasses and shrubs on the ground up to taller bushes and trees. Moisture content of vegetation is another important factor to consider. Ultimately, property owners should keep the three R's of defensible space in mind — removal, reduction and replacement (swapping in less flammable plants for dangerous ones).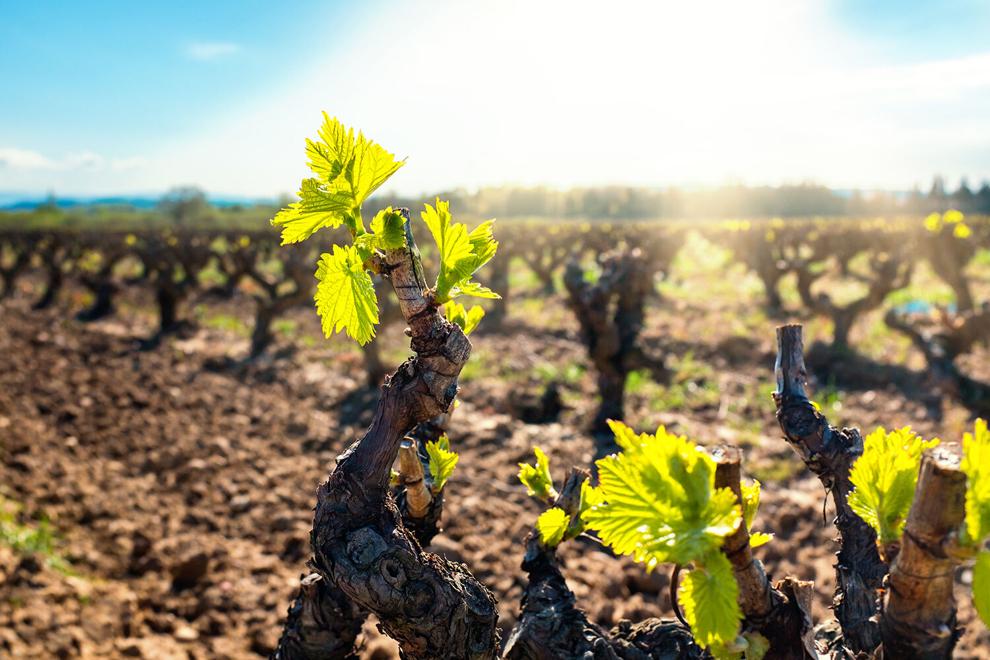 ---
Bouncing back from adversity
Wildfires that hit wine regions like Napa and Sonoma don't impact all wineries and vineyards equally. The type of grape varieties grown and when they're harvested, elevation, location, microclimate and other considerations all play a role in how wildfire affects a specific property. Producers with a legacy of high-quality wines may be unlikely to take a chance on producing and bottling a potentially smoky wine for fear of the damage it may cause to their reputations.
There's still a lot to learn about the impacts of the California wildfires and, although research is ongoing, one thing's for sure. The 2020 wine production volume may be reduced, but these surviving Northern California wineries and vineyards are working harder than ever to rebuild and replant.