The forest and gardens that surround Scratch Brewing Company in Ava, Illinois, are more than merely decorative. They are the source of both inspiration and ingredients for partners, Marika Josephson and Aaron Kleidon, as they explore the possibilities for their unique craft beers.
Scratch Brewing Company uses local ingredients for their remarkable foraged beer.
Scratch specializes in farmhouse beers using foraged ingredients. It might seem obvious that a farmhouse beer would come from a farm, but it's not quite that simple. While it is true that a beer made on a farm is technically a farmhouse beer, the term has also come to refer to a craft beer that utilizes the classic methods long used on Europe's farms. However, the brewers at Scratch believe that actually being on the farm and using local ingredients makes a difference. (For more on farmhouse beer, check out Marika Josephson's small, thoughtful book, "Keeping the 'Farm' in 'Farmhouse Beer.'")
Compared to mass-produced beers, forage beers are essentially farmhouse beers flavored with ingredients found on or near the farm. The varieties can change depending on a variety of factors including seasonal availability and weather conditions, which can alter the flavor and aroma of beers from year to year.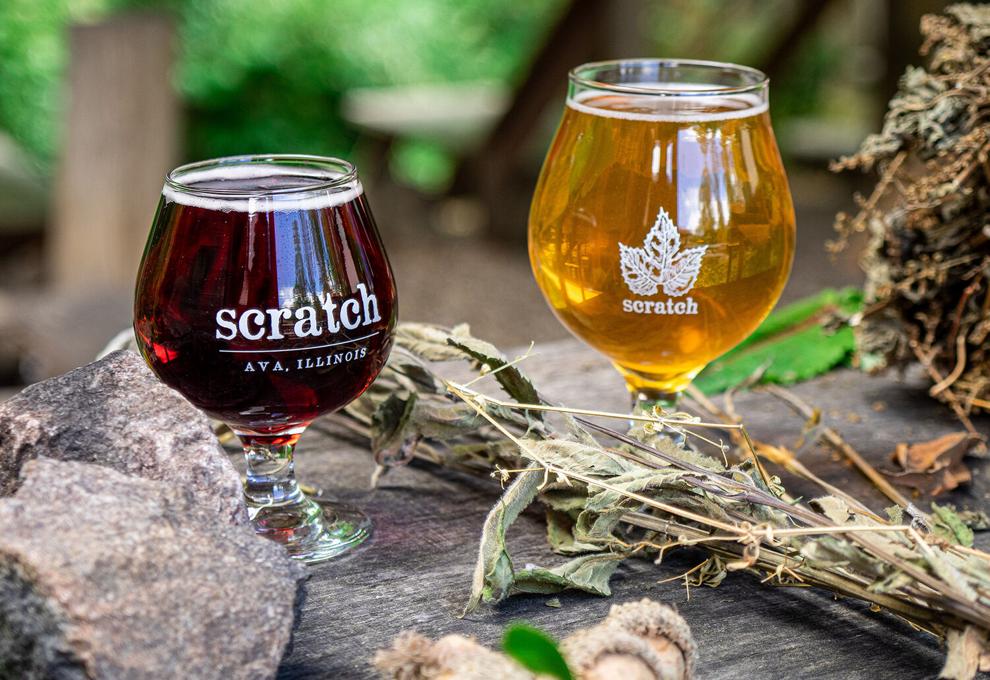 ---
Start with the basics
As is true of most brewers, the making of beer starts with grain. Most beer is made from barley, though there are beers that use wheat and some that use rye. Whatever grain is used, it must be malted, or sprouted and dried. This develops the sugar in the grain, and there is no alcohol without sugar. At Scratch, where everything is focused on community and reaping ingredients from the earth, the malted barley they use is purchased from one regional craft maltster. Everything besides the malted grain comes from Scratch land or from the farms of local friends. Aaron Kleidon relates, "I don't know of anyone doing this to the level we are. We gather all of the ingredients ourselves."
Even the yeast at Scratch is homegrown. Scratch starts out with a unique culture of yeast and bacteria. The brewers at Scratch learned how to manipulate that culture by adding hops to make a traditional clean fermentation similar to a saison, or removing the hops for a tangy flavor. This is the same culture used to make their sourdough breads and pizza crust.
As with other beers, the stages are mashing, filtering the wort, brewing and aging. Batch sizes of farmhouse beers can differ based on how much Mother Nature provides. Especially in the case of foraged beer, extra ingredients and elements such as wood fires or oak casks can affect the flavor.
The different steps in creating foraged beers are driven primarily by the ingredients — how they're treated, when they're added, how they're used. Delicate herbs, for example, would be added later in the process than hardier ingredients.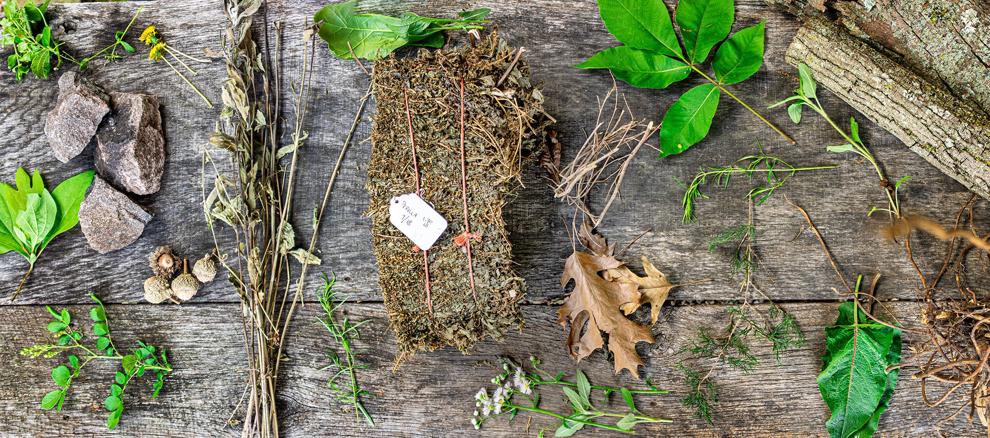 ---
Finding flavor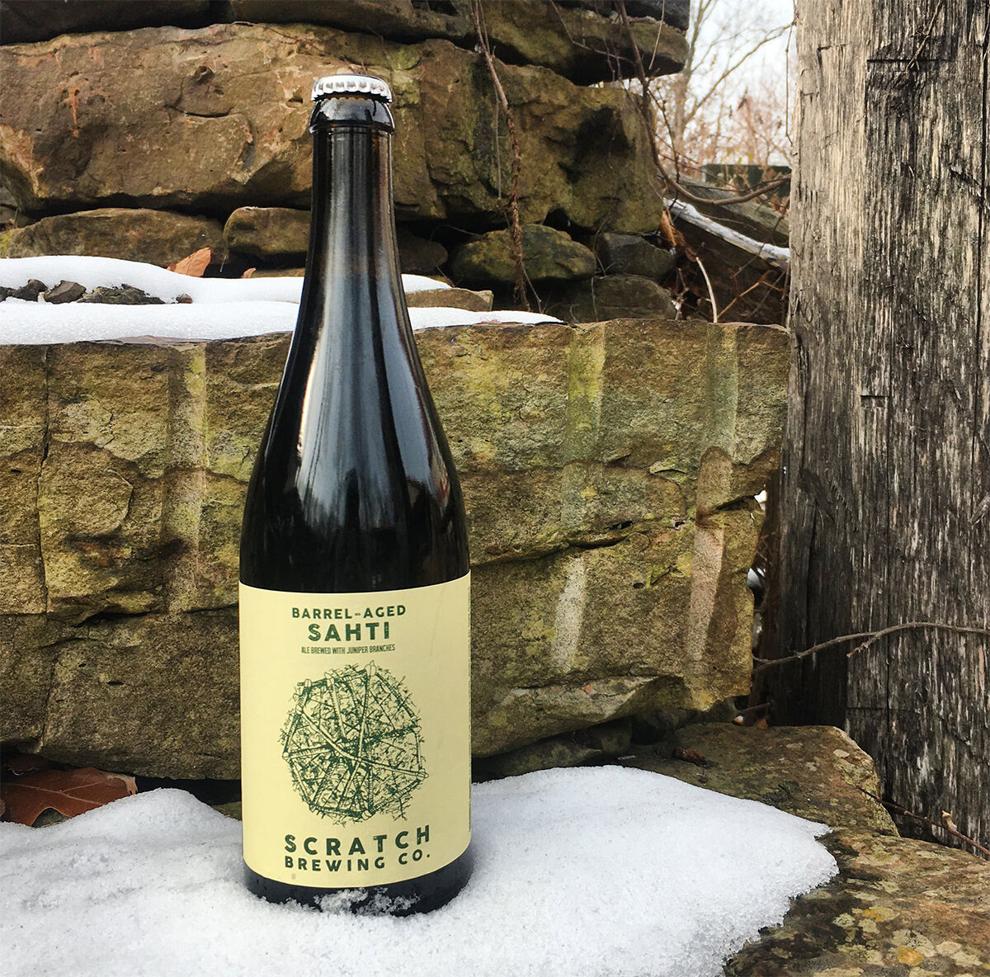 A lot of thought and experimentation go into picking flavors for Scratch beers. For example, while researching beer history, Josephson came across sahti, one of the oldest continuously brewed beer styles in the world. To make their amber-hued version of the Finnish specialty, juniper branches are used for filtering, which deliver piney notes. The flavor is enhanced by the wood-fire brewing process. The style and technique resonated for Josephson, who is half Finnish, "or a quarter, depending on which side of the family you ask," she says, laughing.
Ginger beer first appeared in Britain in the 1700s, though it has now traveled the world. Like the original version that was fermented, Scratch's also contains alcohol, which most commercial ginger beers do not. Scratch's ginger beer is a light, subtle sour beer that does not use hops, but rather gruit, the Germanic term for a mixture of herbs and botanicals which were historically used to add flavor and bitterness to beer in lieu of hops.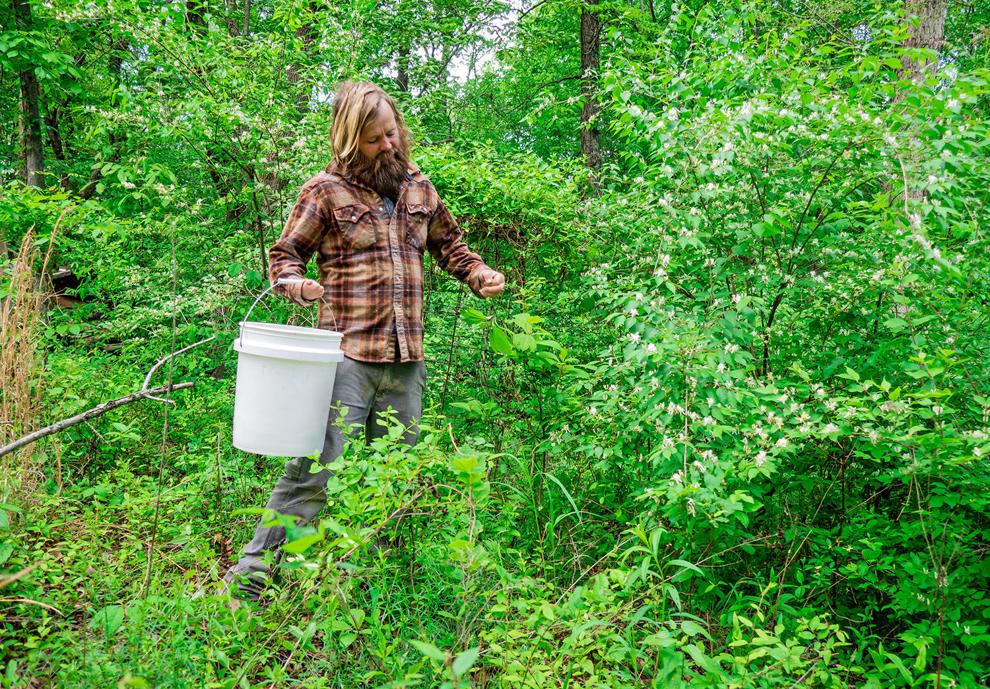 Flavors are often determined by what is available — what is in season in the woods or on the farm. While the gardens at Scratch contain a wide range of introduced fruits and flowers, Kleidon has a particular interest in indigenous plants. He seeks out the fruit of local plants such as maypop, a North American passion flower, pawpaw and persimmon. But he also loves experimenting. "Roasting the roots of burdock or Queen Anne's lace gives you an almost chocolatey flavor. Fig leaves, when dried, are nice — sort of a cinnamon, coconut, vanilla flavor. They're really nice in beer."
Marigolds add bitterness, wild plums add fruitiness. The farm's forest is filled with mushrooms, and the abundant chanterelles add a bit of funkiness. Dandelions, cedar, blackberries, lotus seeds, basil, maple sap and lavender all make their appearance in Scratch beers. They not only utilize the whole plant, but accentuate different parts of the plant to draw out their unique characteristics. There are hundreds, if not thousands, of options. Josephson notes that the 50 varieties they now create annually is actually half as many as they once brewed.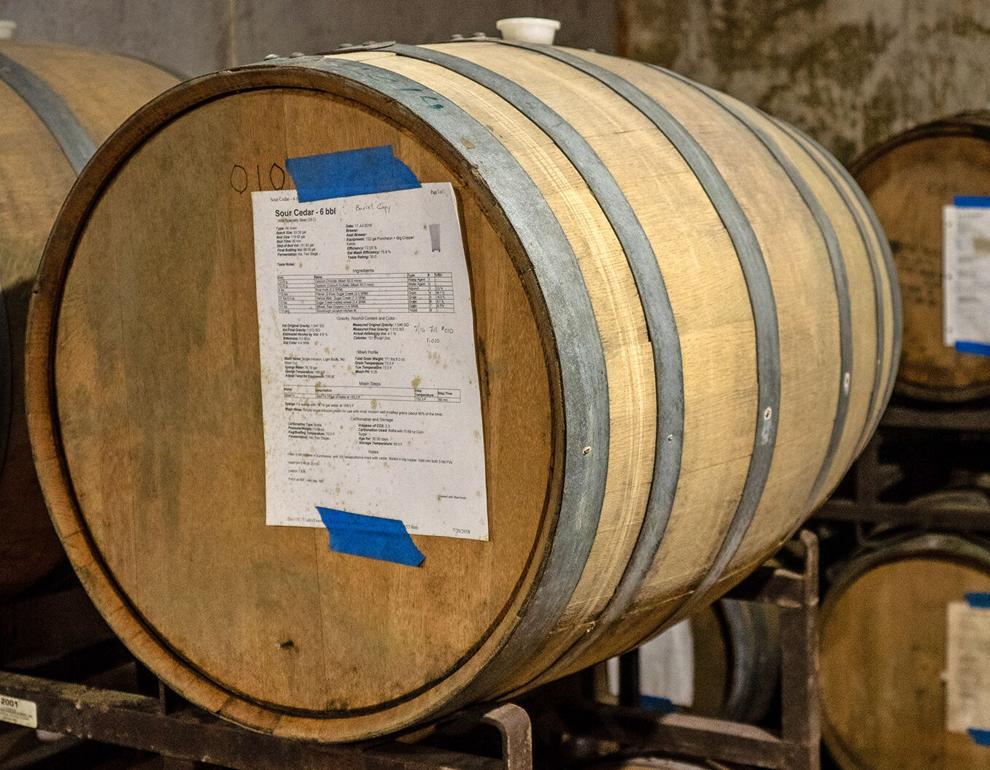 Oak barrels offer the final opportunity to add flavor. Josephson explains that they age some of their beers in oak barrels that most likely originated in Missouri. These barrels were previously used to age wine and whiskey. With age, the barrels have become neutral and no longer impart those flavor characteristics, but the beer will extract flavor from the wild yeast and bacteria that has come to inhibit the barrel. Not all of Scratch's beer is aged in oak, but the taste is unmistakable in those that are.
Kleidon notes that they also make sodas with local flavors. Examples include turmeric with sweet clover, wild cherry bark and root beer. "Sharing our beers and sodas in Europe, I learned that tastes can be local, too. Europeans don't like the taste of hickory, which is an American tree, and Germans think root beer tastes like medicine."
Scratch Brewery usually has nine flavors on draft and six to 10 flavors bottled at any one time. Over the course of a year, they will produce 50 or more different beer varieties, generally divided equally between beers farmed from the garden and others foraged from the woods. Current offerings are listed on their website, or you can just appear at the brewery and be surprised. Ingredients are seasonal, though some can be dried.
Josephson and Kleidon are never worried about running out of ideas. The forest and garden supply ever-changing inspiration and endless opportunities to collaborate with nature for unexpected and exciting beer.