In the spirits world, bartenders are gatekeepers and guides. Curious about gin styles? Pondering the difference between bourbon, rye and blended Scotch? Ready to sample mezcal? Your friendly local barkeep has your back.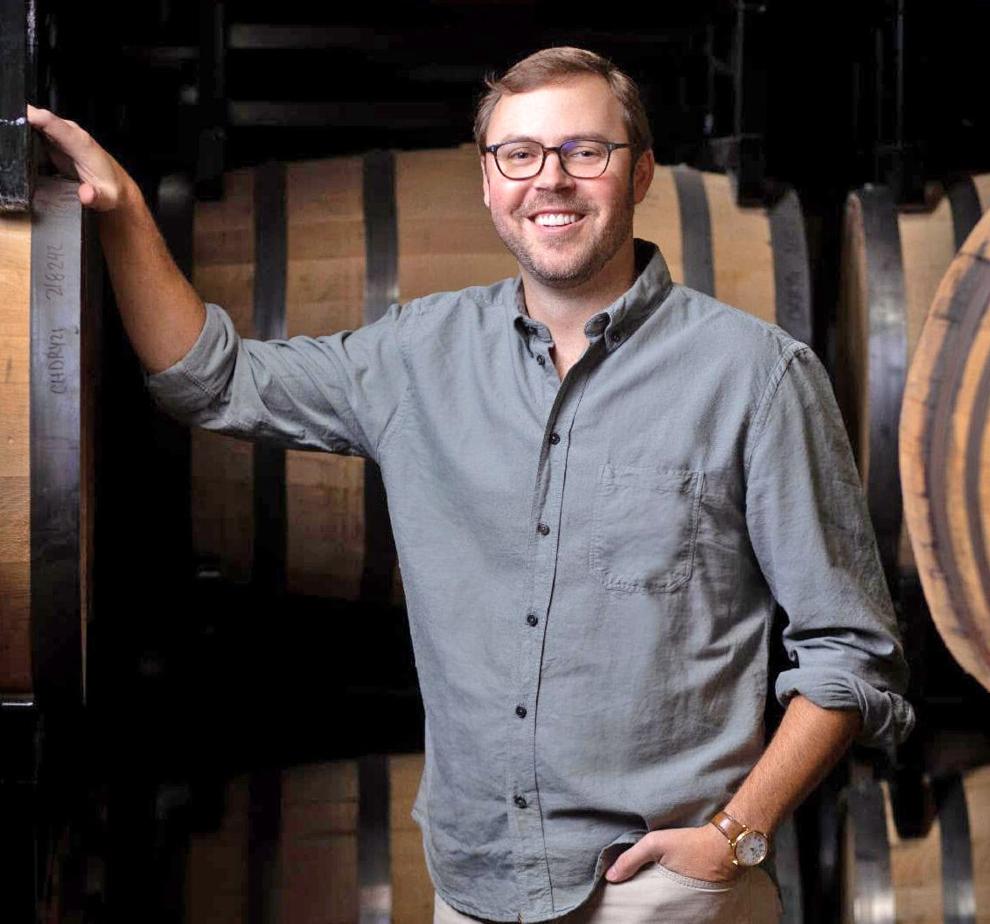 For years, whenever Cathead Distillery launched a new product, they would start "on premise," in bars and restaurants. Yet when the Jackson, Mississippi, distiller kicked off its campaign for a new bitter orange vodka in March, it went the opposite direction. 
"It's very different than how we approached releases of the past," says Richard Patrick, who co-founded the small distillery in 2010 with Austin Evans. "We approached it for the COVID times of home bartending, and making things simple for people. We wanted something very versatile for folks to enjoy who don't have a lot of training wheels involved in how to make a cocktail."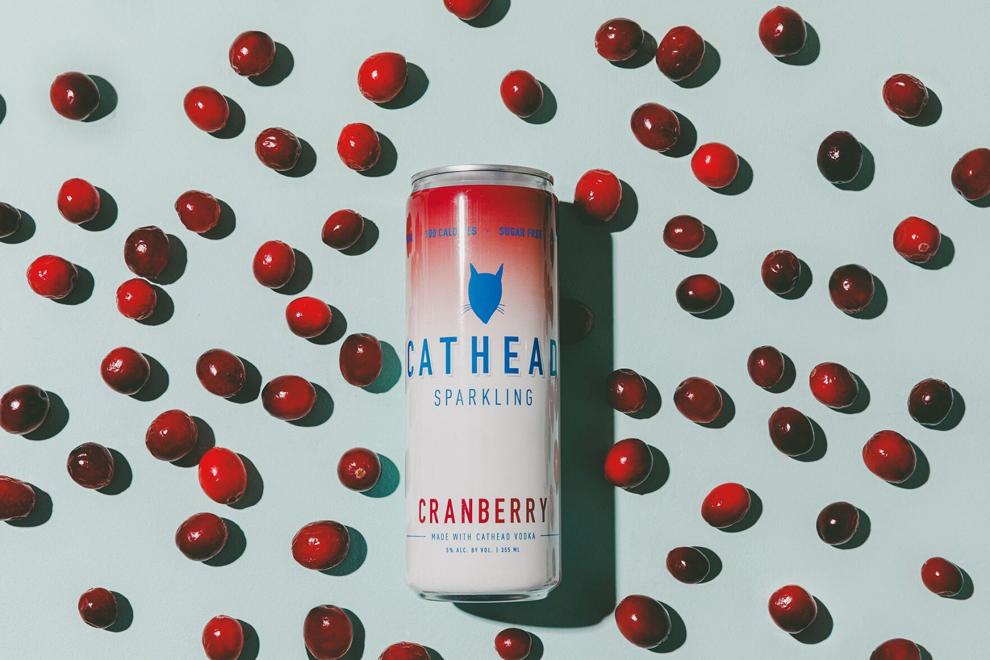 But Cathead can't deny how this past year has shifted and amplified trends in how, what and where people drink. In addition to the bitter orange vodka, the company captured two trends in one with a "sessionable" line of 5% alcohol by volume, or ABV, drinks. They created sparkling vodka-based canned cocktails in flavors including cranberry and limeade. 
And these types of changes are being seen throughout the entire industry, not just a select few brands. Here's a look at how shopping at your local liquor store may look different these days.
---
Can that cosmo
A collective social pivot from bar stool to living room couch amplified a trend that was already fizzing before the pandemic. Canned cocktails, ranging from mojitos and mules to fruity spritzes and spiked lemonade, are big and getting bigger. 
"We're definitely seeing a lot of canned and bottled cocktails, ready to drink," says Kara Newman, spirits editor for Wine Enthusiast magazine. "That's partly an outgrowth of what was going on during the pandemic, this need for things to be outdoors-friendly and portable. There were so many distilleries and entrepreneurs and bar owners that rolled out their own products."
From Minnesota gin to Virginia whiskey, it's an excellent time to celebrate the best of craft distilling in the U.S.
While canned cocktails may be booming, that doesn't mean they're easy to make. "A lot of them are pretty mediocre," Newman says. "Some of them are made with a great amount of care, and some aren't." 
There are a lot of ways for a canned cocktail to go sideways, as Newman wrote in a June story for Wine Enthusiast. Fresh citrus isn't shelf stable, so some makers substitute citric acid. Sometimes the base is different, too. Is that canned margarita made with tequila? Maybe not.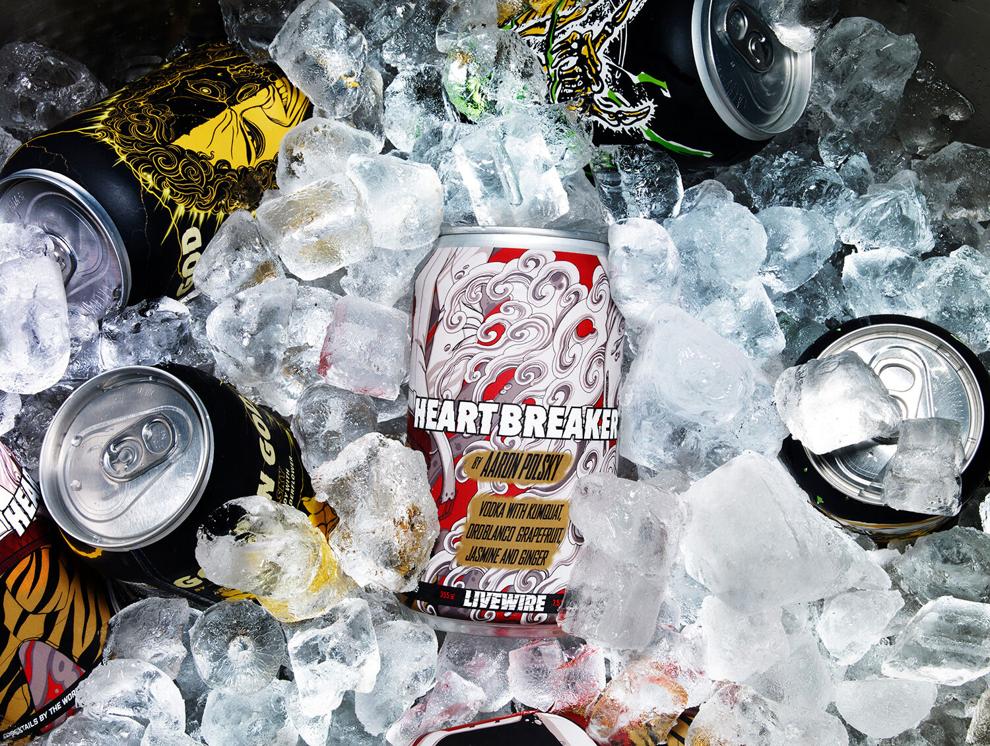 "Is it actually the same spirit, or is it neutral grain alcohol or something else?" Newman says. "Is it wine-based or malt-liquor-based, and it's trying to be a beer-garita? Is it made with artificial flavors or citric acid as opposed to lime?"
Yet many see promising improvements. Toronto-based wine and spirits writer Kate Dingwall likes brands like LiveWire, which was created by award-winning bartender Aaron Polsky in Los Angeles. 
"Many bartenders are making their own options," says Dingwall, who's been covering the industry for liquor.com, Eater and Forbes magazine, among others, for about seven years. 
"It's exciting," Dingwall says. "We've been drinking in parks, we've been drinking on patios, we've been drinking everywhere but bars. The rise of this canned cocktail movement makes it easy to do so."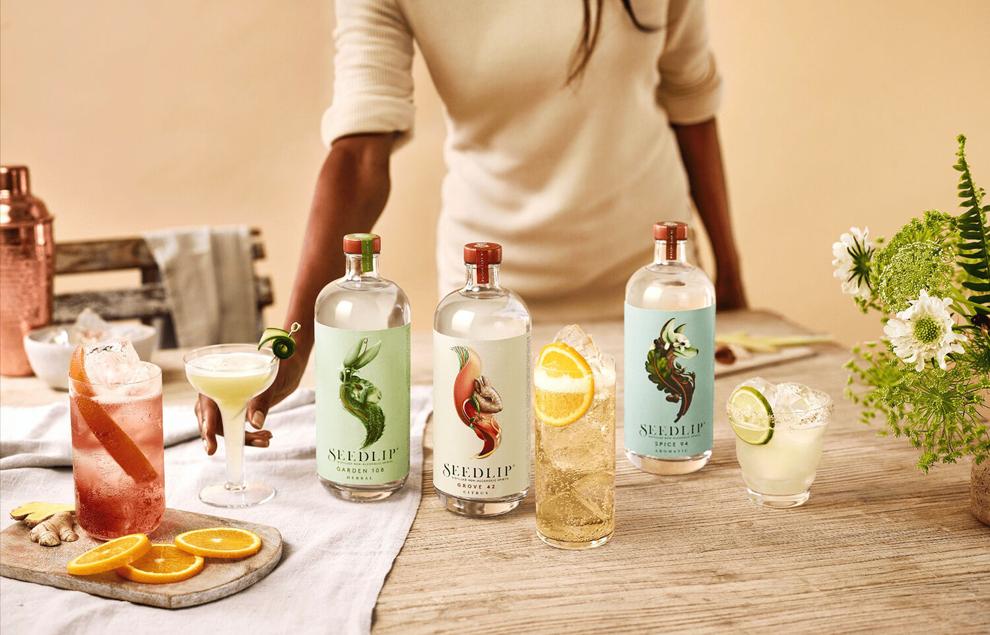 ---
Cocktail session: no- and low-ABV
Low- and no-ABV cocktails have been hot for a few years, and as people reevaluate habits they picked up drinking in relative isolation, the trend is surging. 
"Consumers are starting to wake up to the possibilities of the no- and low-ABV moment," Dingwall says. Before Seedlip, which produces nonalcoholic distilled spirits, launched in 2015, "we didn't have a lot of options for nonalcoholic drinkers other than, like, Coca-Cola. Which is fine, but it doesn't feel like an adult way to drink at a cocktail bar." 
No- and low-ABV drinks can be as basic as bitters and club soda or a wine spritz, or as complicated as any other high-octane cocktail such as a shrub, which is made with fruit-based syrups and preserved with vinegar.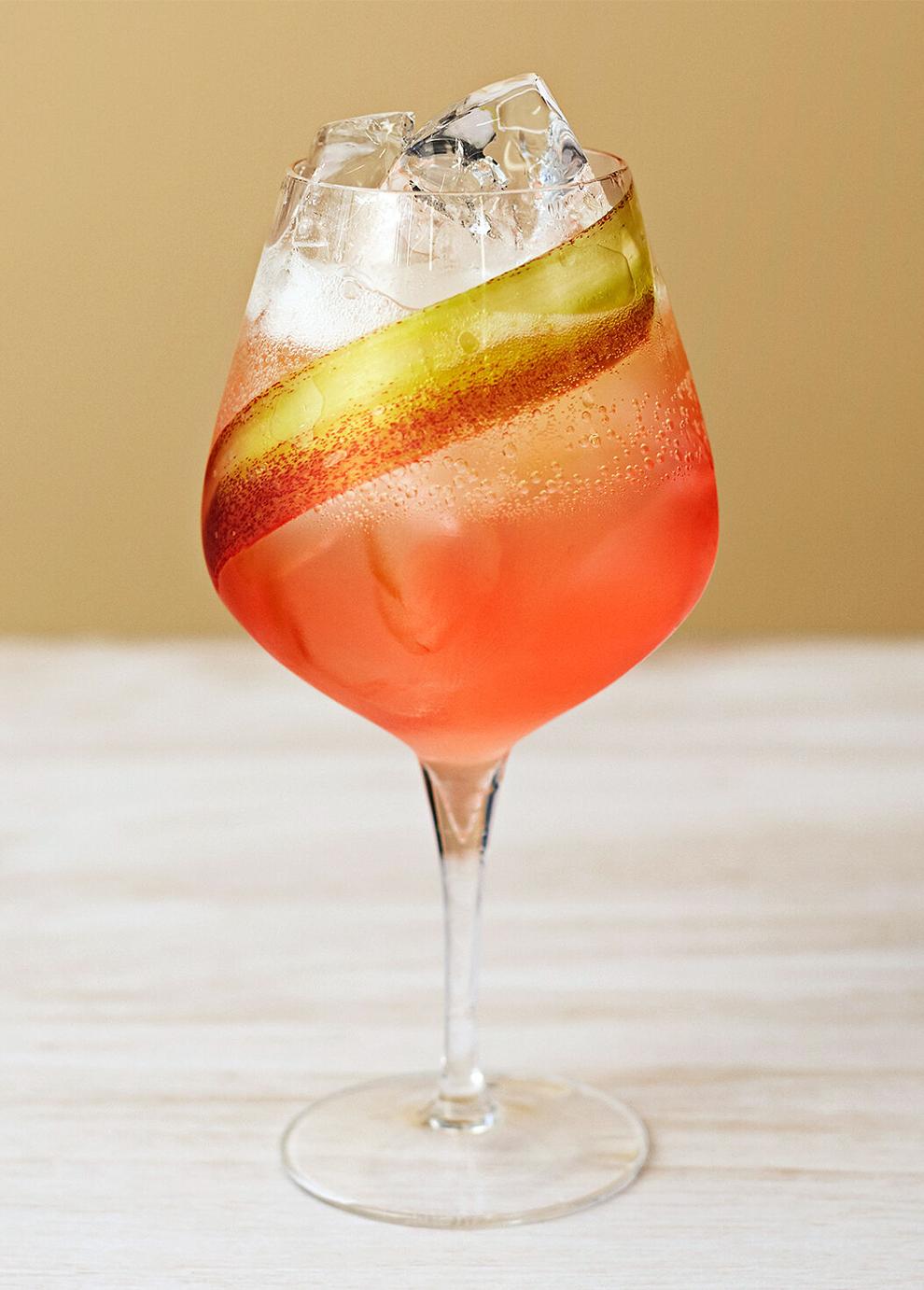 "It's way more sophisticated, with more flavors and more formats," Newman says. "It's really come a long way from bitters and soda, or a Shirley Temple juice-and-soda-type format.  
Pros don't prefer the term "mocktails" for these fermented and often complex beverages. They are often marketed as "spirit-free" and "zero-proof." Other brands prefer to state their beverages are "unleaded," "safe for work" or "cocktail adjacent."
One challenge with low- and no-ABV spirits is that, as Dingwall explains, "creating the spirit is just as expensive." The process is tedious. The equipment and bottles cost the same, but "consumers have hesitation around, 'Why do I pay to flavor my drink like alcohol?'"
Still, Dingwall is encouraged by this trend, and she doesn't see it as only for the sober crowd. 
"If over the pandemic you hit drinking fatigue, a low-alcohol cocktail that doesn't leave your head spinning is a nice alternative even if you are a drinker," Dingwall says. "It's about options, and it ties into our increasing awareness of health and sustainability."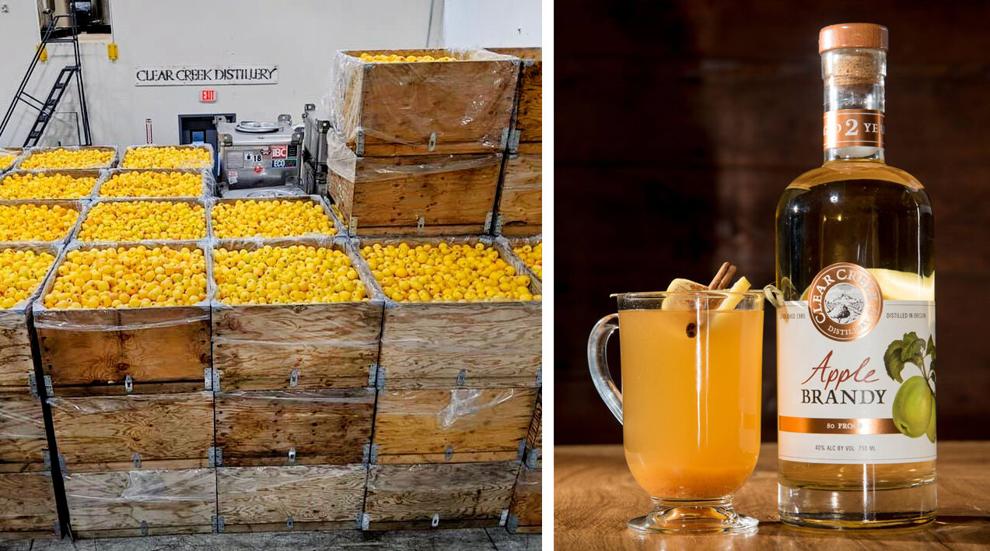 ---
Farm to flask
The word "terroir," referring to the soil and climate that can affect flavors based on a growing territory where an item or ingredient is produced, is typically associated with wine. Recently, Newman has begun to see the term associated with spirits too. "We're seeing more estate distilleries," she says, making "farm to flask, or ground to glass. There's more of an interest in terroir of certain spirits, in the whiskey sector in particular, an emphasis on the provenance of rye, barley and corn."
She noted Roknar Minnesota rye whiskey from Far North Spirits in Hallock, Minnesota, which has been doing "really interesting experiments with rye and where it's grown," according to Newman. KO Distilling in Manassas, Virginia, gets all of its rye, wheat, corn and malted barley from Virginia farms. Another innovator is Joe O'Sullivan, head distiller at Clear Creek Distillery in Oregon. He was one of the first to insist on purchasing apples, pears, cherries and more for his brandies from farms within 50 miles of their still. 
"The emphasis on terroir ties into a secondary trend of spirits that are sustainably made and distributed with minimal interference," Newman says.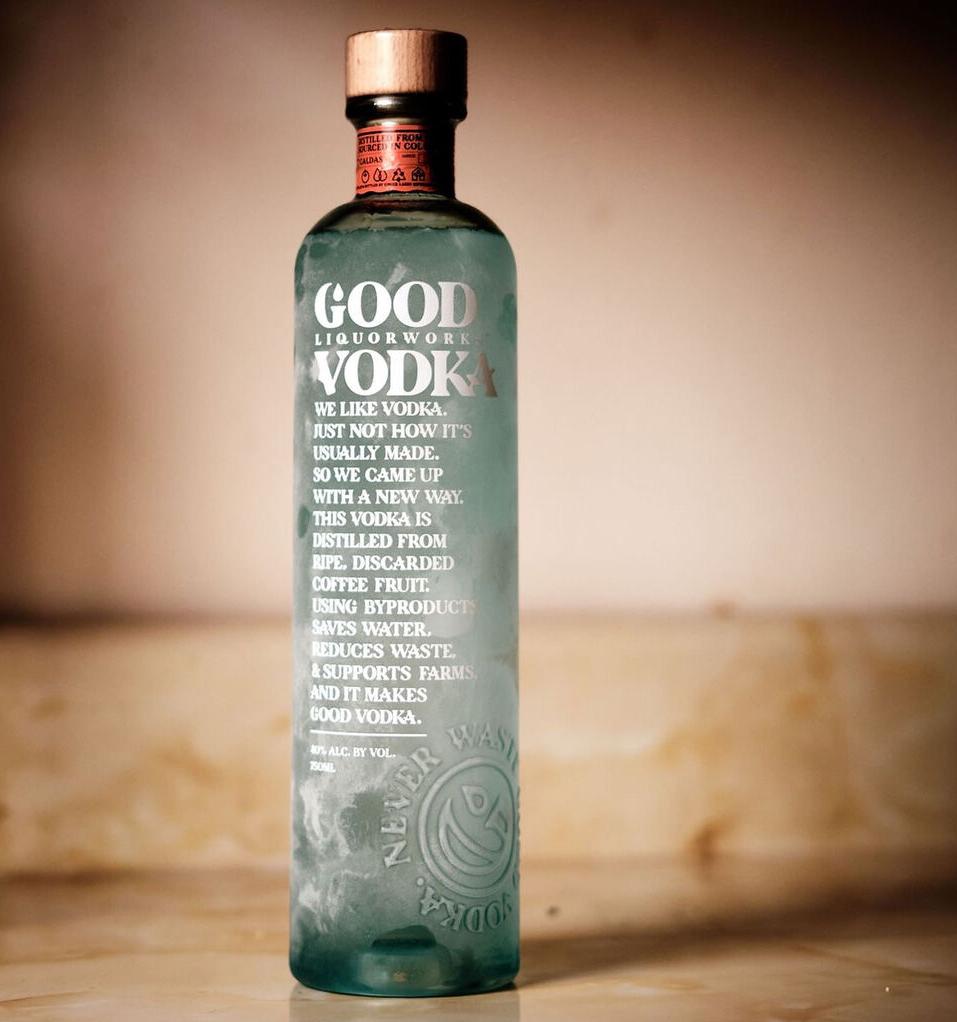 Sometimes that looks like Good Vodka by New York's Good Liquorworks, which distills vodka from coffee cherries that would otherwise be discarded. Other distilleries have eliminated plastic or shifted their packaging in other ways. Newman has been seeing more bags in boxes, as well as "bottles made out of paper and spirits in large-format cans that weigh less to ship than a heavy bottle."  
For example, the St. Agrestis Negroni Fountain uses bag-in-box technology similar to boxed wine. Their 1.75 liter package equates to 20 Negroni cocktails that are made with Brooklyn-based St. Agrestis' own housemade amaro. 
"The only thing to go in your trash is the spout," Newman says. "Everything else is recyclable. As we're getting closer to having gatherings again, large-format, ready-to-drinks might have legs."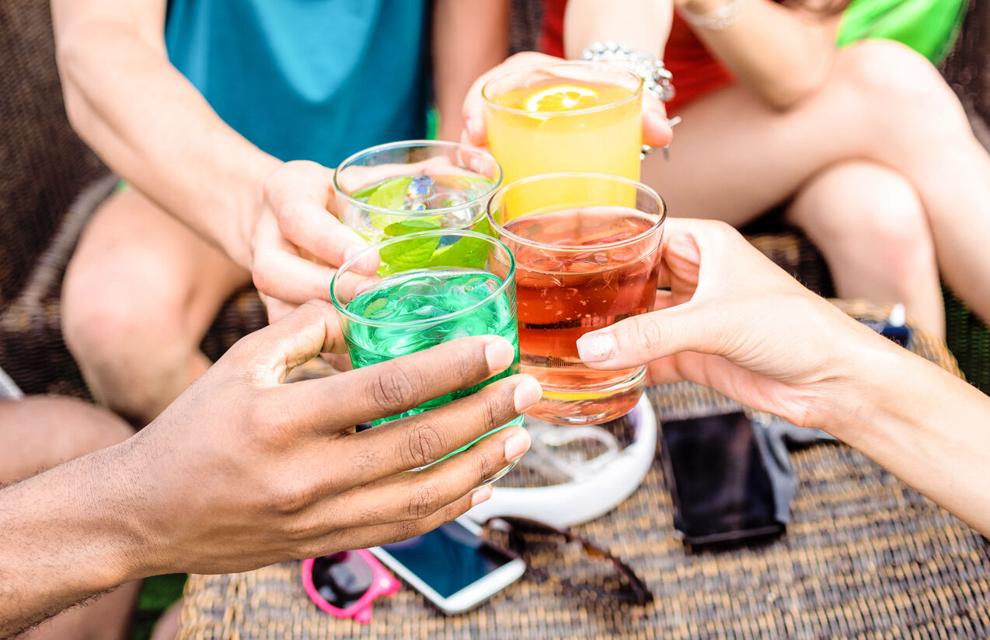 ---
Thank you, next
Some trends are relatively easy to quantify with balance sheets and sales numbers. Others are a bit more esoteric. 
Dingwall noted "the rise of consumer education," people doing their own research without a bartender or sommelier to guide them through. More people are knowledgeable of what amaro liqueur is, for example. Agave spirits are "having a moment." Premium tequilas, like high-end whiskeys, are more popular than ever. 
Start off a wicked fun party with three signature Feast and Field cocktails.
For herself, Newman has enjoyed seeing more acknowledgement of products made by people from various racial, cultural and ethnic backgrounds and LGBTQIA+ producers with strides made in inclusivity. And she's noticed more bars emphasize "Fun with a capital F" by serving more elaborate cocktails, organizing pop culture themes and overall vibes that are "friendly and not stuffy."
"The speakeasy is getting pushback, that sense of formality," she says. "We're seeing younger drinkers who didn't come up in that environment who are looking for something that feels approachable."
For Newman, the social element is amplified, and her expectations for presentation feel higher. 
"I just spent the last year making my own martinis at home. When I go out, I will be glad to order a martini," Newman says. "But I want gorgeous glassware, and the whole theater of watching someone make the drink for me, placed in front of me, garnished with pizazz."