Love sipping a good mojito, frozen daiquiri or Cuba Libre?
If you're a devoted rum drinker, here are some fun facts, trivia and background you might be interested to know about the friendly spirit.
---
Where did rum originally come from?
Rum hails primarily from the Caribbean, with a few caveats.
"One of the first references to rum in modern historical context was documented in the 1650s in Barbados," says Andrew Lohfeld, co-owner of the Roulaison Distilling Co. in New Orleans.
Louisiana's hot and humid climate lends perfectly to growing sugarcane — rum's main ingredient — allowing an up-and-coming distillery to predict the spirit's successful future.
"Wherever sugarcane grows and moves through trade shipping channels, you'll start to see the presence of sugarcane-based spirits. At one time, England was the controlling power when it came to rum production, but there's also been evidence of early production by the French, Spanish, Dutch and Portuguese."
While it's most closely associated with tropical islands, many countries around the world produce rum these days, each putting their own interpretation on the finished product.
---
Where does rum fit within the greater context of American spirits?
Although many people often consider bourbon to be America's true native spirit, rum was actually imported and produced in the earliest settled colonies of Boston, Charleston and Staten Island back in the 1600s and 1700s. Beyond drinking for pleasure, it was even sometimes used as a form of currency.
The current Tiki cocktail trend of recent years has helped feed demand for a rum renaissance here in America, leading to a fresh emerging slate of new distilleries all around the country — especially in sugarcane-growing regions and states such as Florida and Louisiana.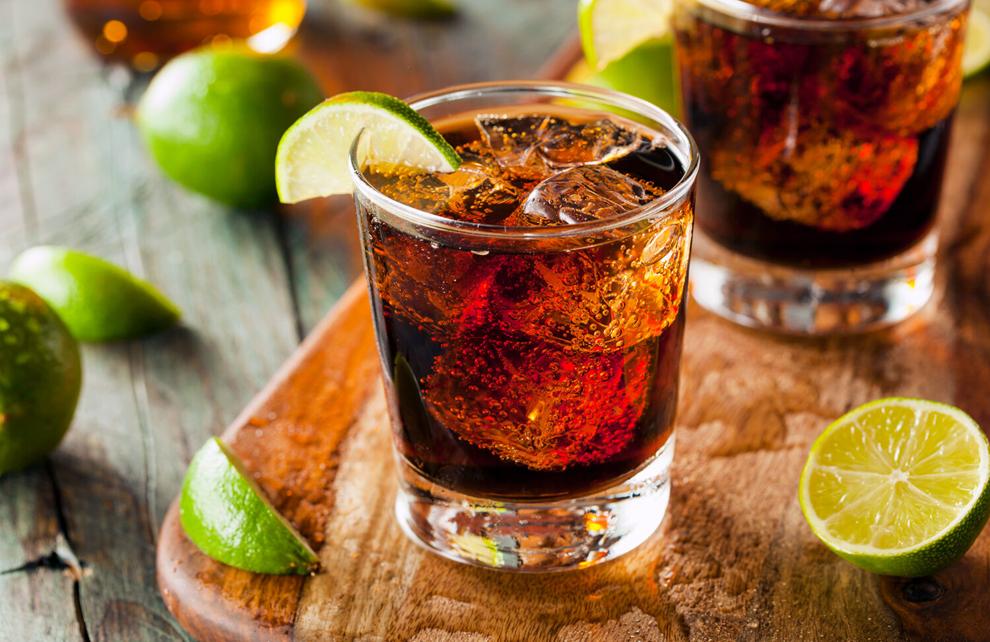 ---
What's the main ingredient in rum?
Sugar, whether derived from fresh sugarcane juice, sugarcane syrup or molasses, is the primary building block when it comes to making rum. As with beer and many other spirits, the process also incorporates water and yeast to encourage fermentation before distillation takes place to filter off the alcoholic byproduct.
Spiced rums might include the addition of cinnamon, vanilla, ginger, clove, nutmeg or other flavoring agents. Finished rum can be sipped straight off the still or stored in oak barrels for aging.
Similar to wine, rum's inherent flavor characteristics depend heavily on terroir — the distinctive qualities of the sugar that's derived through the growing conditions and geographic location from which it was harvested.
---
What is rhum agricole?
A term that might pop up from time to time in your rum research, rhum agricole refers to a fresh sugarcane juice-based style of rum produced exclusively in the French West Indies.
---
What's the difference between light rum and dark rum?
Lohfeld offers this fairly simple explanation.
"Light rum typically refers to the flavor; dark rum refers to the color," he describes. "Light rum is usually distilled at a much higher proof, often to compensate for a lower-quality sugar source and lower-quality fermentation."
Adding caramel flavor and/or aging in oak barrels are the key factors that lend gold or dark rum its distinctive coloring.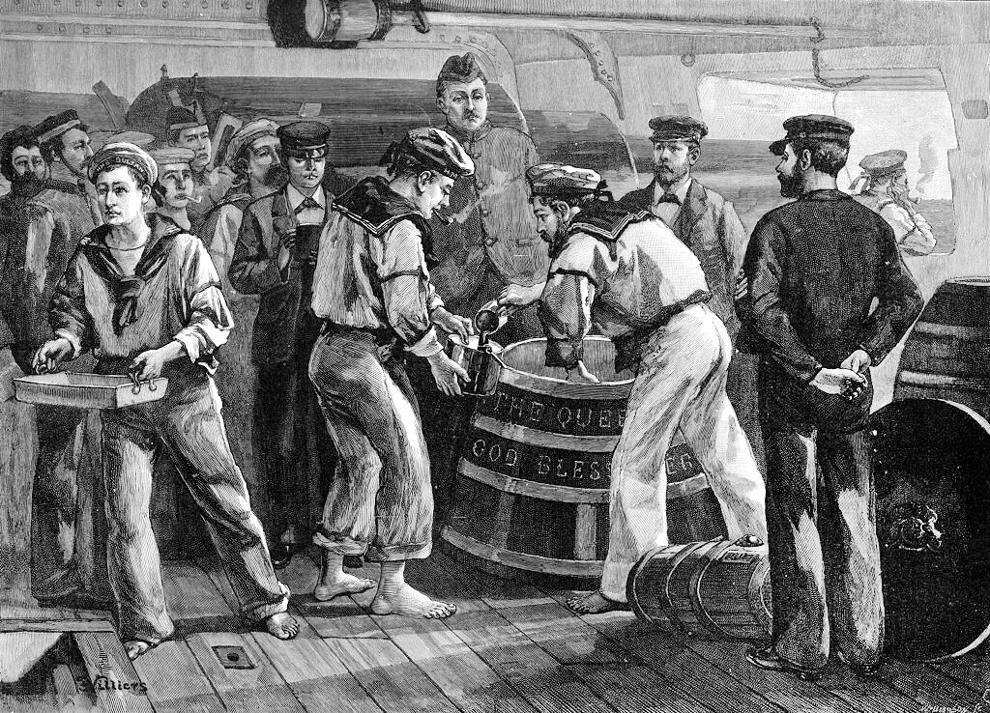 ---
What is "navy-strength" rum?
Not for the faint of heart, or stomach, "navy-strength" — AKA "overproof" — rum clocks in between 54 to 57 percent alcohol by volume (ABV) or higher.
After the British Royal Navy invaded Jamaica in 1655, ship pursers began allotting each sailor a daily ration of rum to replace their usual apt-to-spoil brandy allotment, and would test the rum for high proof by mixing it with gunpowder and igniting it.
---
What's the most popular rum mixer?
Rum's sugar base plays nicely with most sweet fruit juices, particularly the tropical varieties like pineapple, lime, coconut and passion fruit. However, rum also pairs well with cola, ginger ale, ginger beer and other carbonated sodas.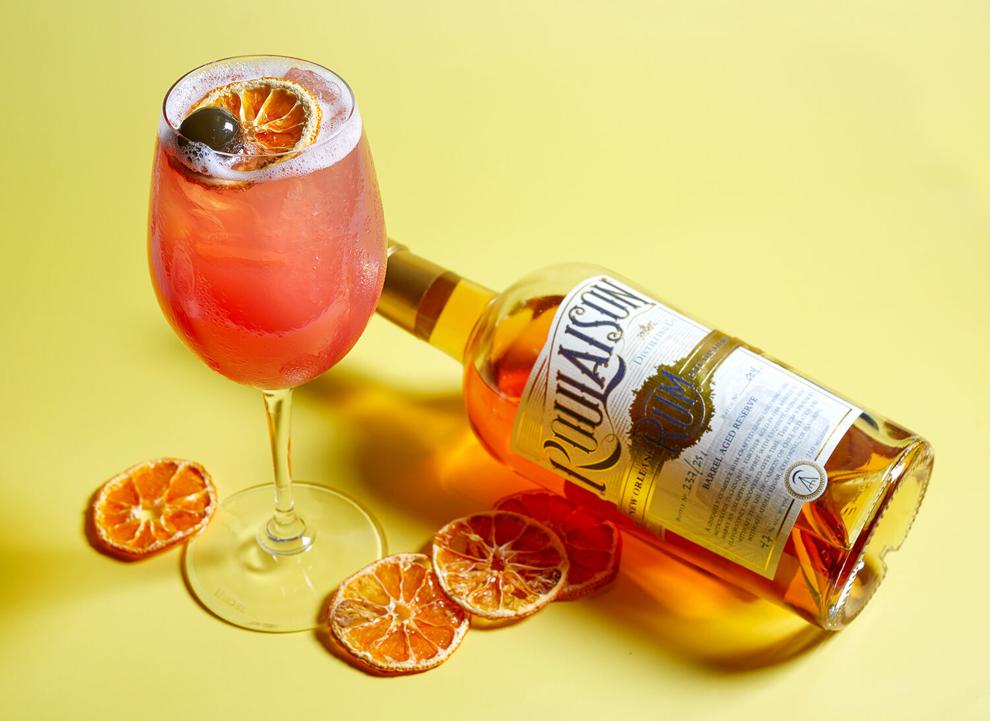 ---
How did the Hurricane originate?
Invented at Pat O'Brien's in the New Orleans French Quarter, the city's signature Hurricane cocktail was created in the 1940s as a way to utilize an abundance of rum traveling up the Mississippi River from the Caribbean islands at the time. Traditionally served in a fancy hurricane lamp-shaped glass, the potent beverage usually includes several shots of rum and has become a must-order tradition when in the Big Easy.
Thirsty? Learn how to make a Hurricane and other rum cocktails, here.