Get out the cauldron to concoct three ghastly delicious drinks inspired by the spirits world.
Whether you're hosting a party or need something to sip on while passing out candy, Clint Walker, head bartender at Entwined Wine & Dine in Evansville, Indiana, vamps up three Halloween-themed cocktails.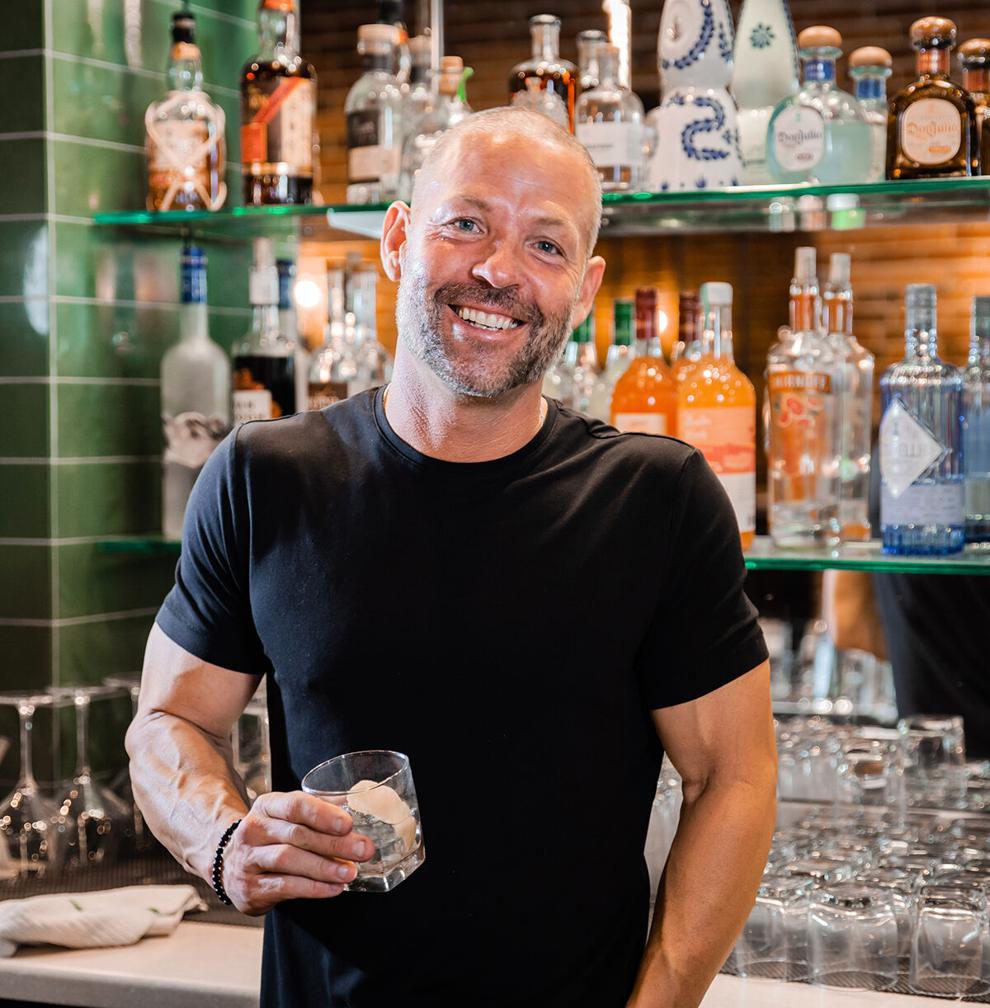 Around this time of year, Walker enjoys the eerie effect dry ice has on cocktails.
For a foggy grog that lasts about 30 seconds, he tosses two to three small pieces into a glass of regular ice just before pouring in the cocktail, but says, "the more you use, the longer the effect." Walker stresses the use of protective gloves when handling dry ice, however, as it can burn exposed skin.
Looking for an easy batch cocktail or punch? Simply multiply the amounts to your liking.
---
Beetlejuice
Yields: 1 cocktail
1 oz amaretto
1 oz coconut rum
1 oz dry red wine such as Merlot or Cabernet Sauvignon
1 oz refrigerated or homemade fresh lemonade 
In glass filled with ice, add all ingredients; stir cocktail until well combined.
If tequila is your spirit of choice, color the town red with this simple cocktail that packs quite the punch.
---
Monster Smash
Yields: 1 cocktail
4 to 5 fresh blackberries
½ oz fresh lime juice
½ oz simple syrup
1½ oz blanco tequila
1½ oz Chambord liqueur
1 oz pomegranate juice 
Into cocktail shaker, muddle blackberries and lime juice with simple syrup; add tequila, Chambord and pomegranate juice. Fill shaker with ice; cover with lid and shake vigorously. Strain cocktail into rocks or old fashioned glass.
Those looking to celebrate by sipping this Halloween can still indulge in chocolate with this adult-friendly cocktail.
---
Bitter Black Cat
Yields: 1 cocktail
1½ oz cognac, Scotch whisky or rye whiskey
½ oz espresso vodka, or chilled espresso or very strongly brewed coffee
½ oz Fernet Branca Menta 
½ oz Godiva dark or milk chocolate liqueur
¼ oz dry Curaçao
1 strip orange peel, for garnish
Into cocktail shaker, add all ingredients except for orange twist, then fill with ice; cover with lid and shake vigorously. Strain cocktail into coupe glass; garnish with orange peel.