The acclaimed food writer James Beard once said, "Good bread is the most fundamentally satisfying of all foods; and good bread with fresh butter, the greatest of feasts." If you agree with this premise, why not make your own?
It might seem intimidating, but bread-baking is a delicious chemistry anyone can master, and here are some tips to get you started.
---
Whether your bread-making skills qualify as entry-level or expert, these bread recipes have a little something for everyone.
Bread is only as good as its ingredients
Always insist on nothing but the best, freshest ingredients for your bread, from the water (chlorinated tap water imparts terrible tastes and smells and could kill the live yeast and bacteria in your sourdough starter) to the flour, yeast, etc. Like flour, never rely strictly on the sell-by date on the bag; use your eyes and nose to see if the sack looks clean and smells like flour, and then stick your nose into it. The flour should smell like ripe grain, nothing else. If it smells musty, mildewy or rancid, throw it out.
Without yeast, there is no bread, so testing it for freshness is essential for success. To do this, in a small bowl, mix ½ teaspoon sugar, ½ cup warm, not hot, water in the range of 90 to 100°F, and ¼ ounce active dry yeast. Wait 10 minutes, see if the mixture bubbles, and then wait 10 more minutes. By then, you should have a light, frothy dome and the certainty of knowing your yeast is fresh.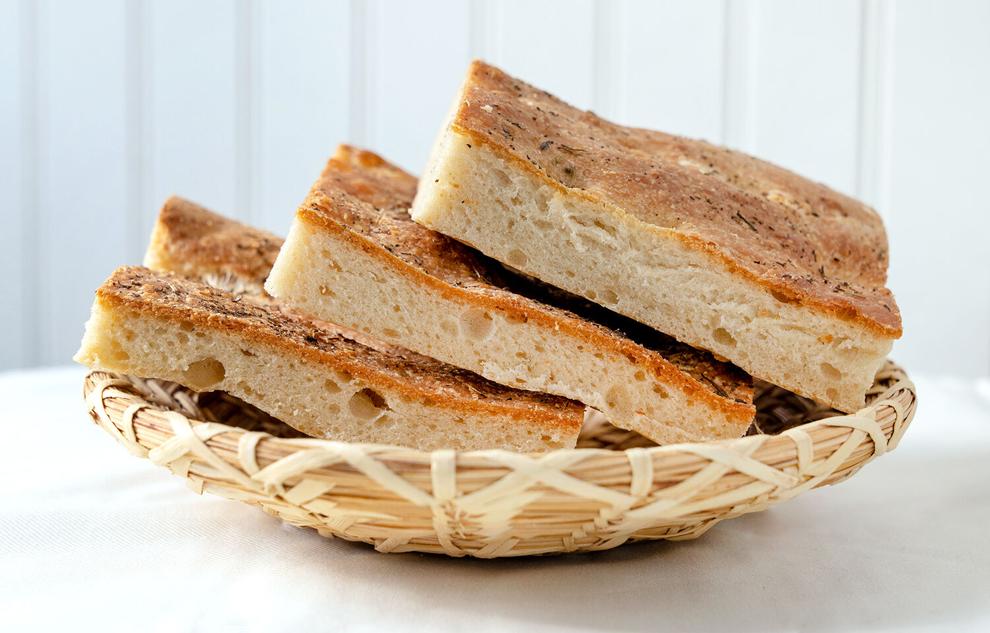 ---
Keep it simple
Baking bread can appear difficult, intimidating or even magical, but anyone can make terrific bread. However, rather than dive into the deep end for your first bread, try a forgiving recipe, such as focaccia. This homey, Italian bread is easy to make, can be easily transformed with toppings, and feeds a hungry crowd.
---
Read the recipe, and then read it again
Even bread with just four ingredients relies on a formula; the ingredient amounts and instructions are there for a reason, so read the recipe carefully from start to finish. Resist the urge to improvise; baking bread involves complex chemical reactions that can create aromatic loaves as easily as disasters.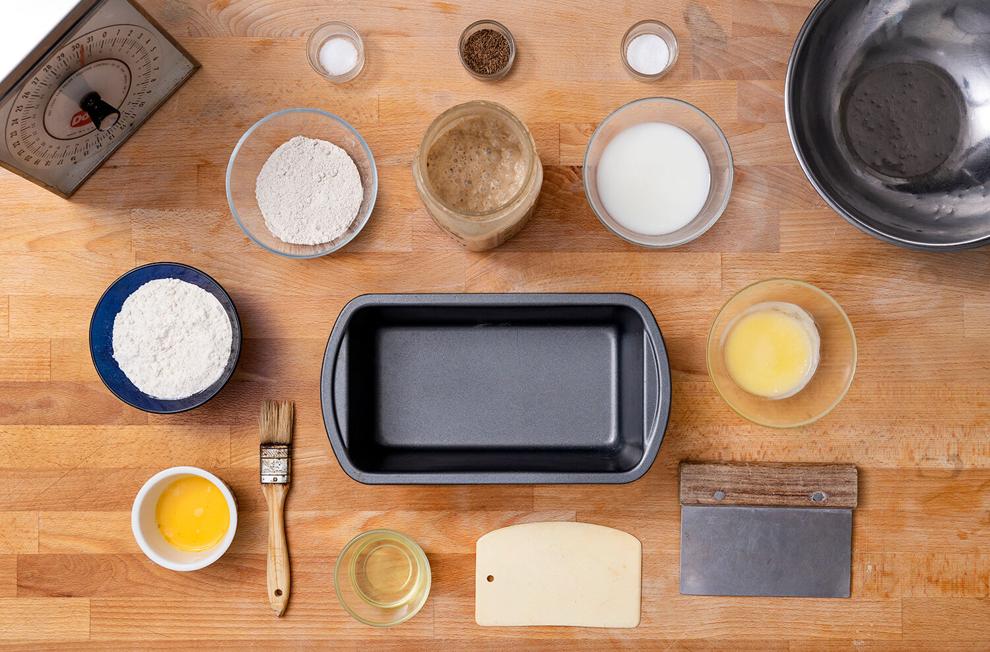 ---
Mise en place
Seasoned bakers know that mise en place, which in French means, "everything in its place," keeps you organized, saves time, and could even help avoid a recipe flop. Proper mise en place ensures all of your ingredients and tools are laid out in order of need and are easily accessible. This kind of organization will prevent accidents, missed ingredients, forgotten steps and failed recipes.
---
Bigger isn't better, but it helps
As with any craft, the right tools make a difference. At the top of most bakers' list is a properly calibrated oven (this ensures exact temperatures) — preferably a large, 30-inch oven. Bakers love a good, heavy-duty stand mixer and go for a 5-quart-capacity mixer every time with dough hook, paddle and whisk attachments. Its size ensures the bowl and motor are large enough for big recipes, and it can easily mix and knead stiff doughs.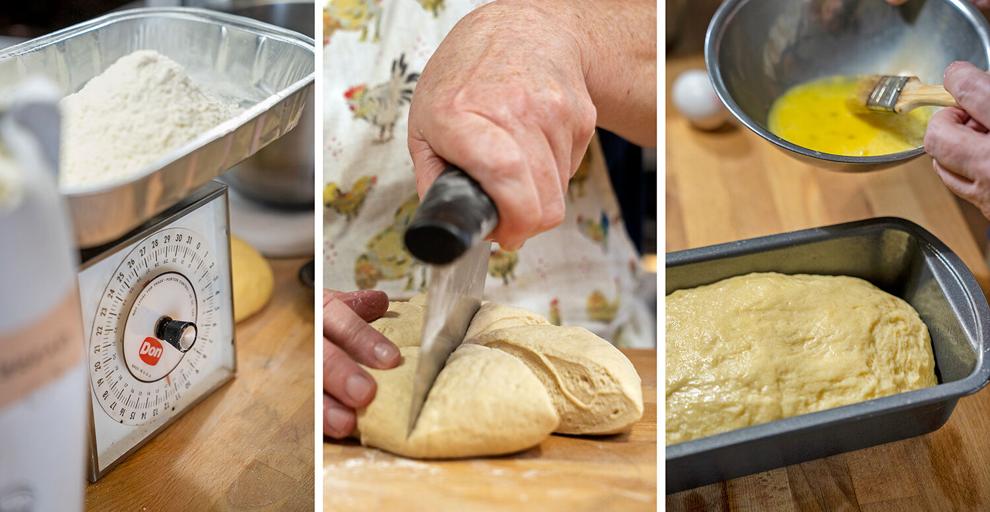 ---
Don't sweat the small stuff
Scratch that. Go ahead and sweat the small stuff because small wares, such as brushes, various cookie sheets and rimmed baking pans and cooling racks, are essential in every baker's toolbox. They make specific tasks more manageable. Instant-read thermometers give you accurate water and dough temperatures, and metal bench scrapers or dough cutters cut the dough into sections without tearing and destroying the gluten strands. At the same time, plastic or silicone bowl scrapers let you quickly remove every last bit of sticky dough from inside a mixing bowl, and stainless steel mixing bowls can be used for whisking eggs and to proof dough and hold ingredients.
With utmost intentionality, Seylou's Jonathan Bethony supports regenerative farming with his fresh-milled breads and pastries. 
Your recipe won't be accurate without tools to weigh and measure ingredients, and that's why an accurate scale, digital or old-school, is required, along with more than one set of measuring spoons and cups.
Jonathan Bethony, renowned baker and owner of Washington D.C.'s Seylou Bakery & Mill, offers a few words of encouragement: "Bread baking is a journey. There are peaks and valleys. If you become too fixated on the final outcome, you may quickly lose hope when your first loaves don't meet your expectations or compare with the pictures you see on Instagram."
He adds, "Enjoy the process and savor the moments of unveiling. Most of all, have fun!"