Joseph Burkett at Old State Farms in Emlenton, Pennsylvania, is among a growing number of food producers experimenting with barrel aging. For three years, he's been aging his small-batch syrup in barrels that once gave color, flavor and character to spirits made in Pennsylvania and Jamaica.
Vermont isn't the only state with maples to tap, and a Pennsylvania maple syrup farm is taking up the American tradition with modern applications.
Specific whiskeys like bourbon and rye are required to be aged in charred new oak barrels. When empty, most of those barrels were then sent to wholesalers and repurposed into furniture or sent overseas for Scotch whisky. Many are finding a second life with brewers, wine makers and sugarmakers like Burkett looking to add a kiss of smoke and whiskey flavor to their products.
We spoke with Burkett about the process behind Old State Farms' three barrel-aged syrups: bourbon, rye whiskey and rum, as well as the inspiration behind their newest infused creations.
---
Q: Why barrel age your syrups?
A: We saw other producers doing it and thought it was interesting. It lets you think of maple syrup as a canvas … instead of paint, you're taking the caramel and chocolate flavors in maple and mixing it with the bourbon and butterscotch flavors in the barrels. It gives syrup a fresh taste, with a more complex flavor profile.
---
Q: Where do you get barrels?
A: Our rum syrup is aged in 53-gallon barrels from Appleton Estate (Jamaica) and come from Northeast Barrel Company in Lansdale, Pennsylvania. Our bourbon and rye syrups are aged in barrels from Wigle Whiskey, a craft distillery in Pittsburgh. I wanted local barrels, so they'd be fresh. Alcohol evaporates quickly; a dried-out barrel will leak. I can pick up Wigle barrels two or three days after they've been emptied.
---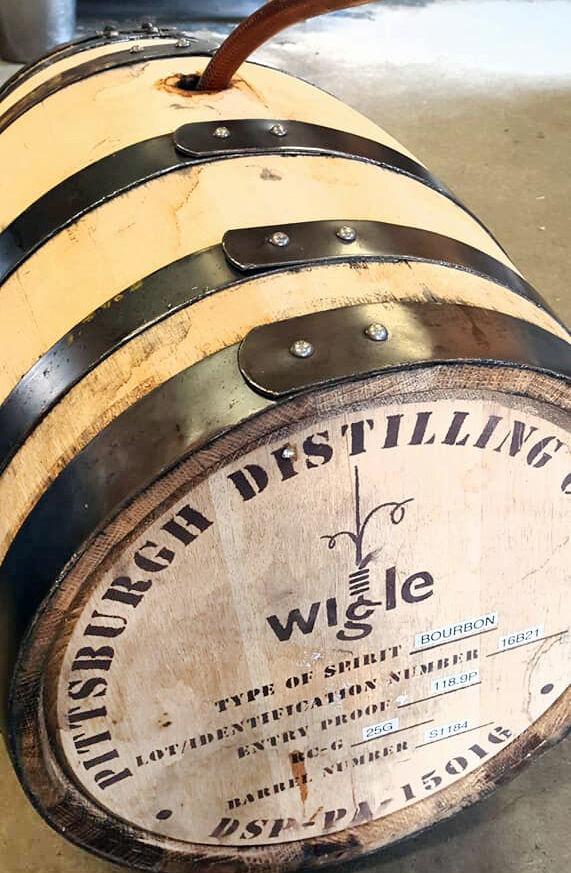 Q: What makes Wigle barrels special?
A: We use Wigle's 25-gallon barrels so the barrel-to-syrup ratio is about 50% higher than the typical 53-gallon barrel. Also, their heavy char creates all these little cracks and crevices that give you a deeper flavor. When we take the syrup out, we have to run it through a screen because it has flakes of charred wood in it.
---
Q: How did you determine your flavors?
A: Whiskey and rum barrels retain flavors that complement maple syrup, and the charred white oak tannins and grains used in the mash work well with its sweetness. We decided on three because we have this really pretty black gift box that holds three bottles.
---
Q: What's the process?
A: We heat the syrup to 185 degrees, fill the barrels hot, put the bung on, and then store them in a cool room, out of the sunlight, in my family's hardwood mall [across the road]. After letting it rest for six or seven months, I taste it to see if it's ready to go. Then we take it back out, heat it up again to make sure there's no alcohol in it, then filter and bottle it. 
---
Q: You also infuse syrups?
A: Around the same time, we started experimenting with cinnamon and vanilla flavors. Chai was my wife's idea, as something you could put into a cup of tea or coffee or use in desserts. We also do ginger-infused syrup with puréed fresh ginger root, and recently added chipotle, using red pepper flakes along with morita peppers. That ages six weeks. 
---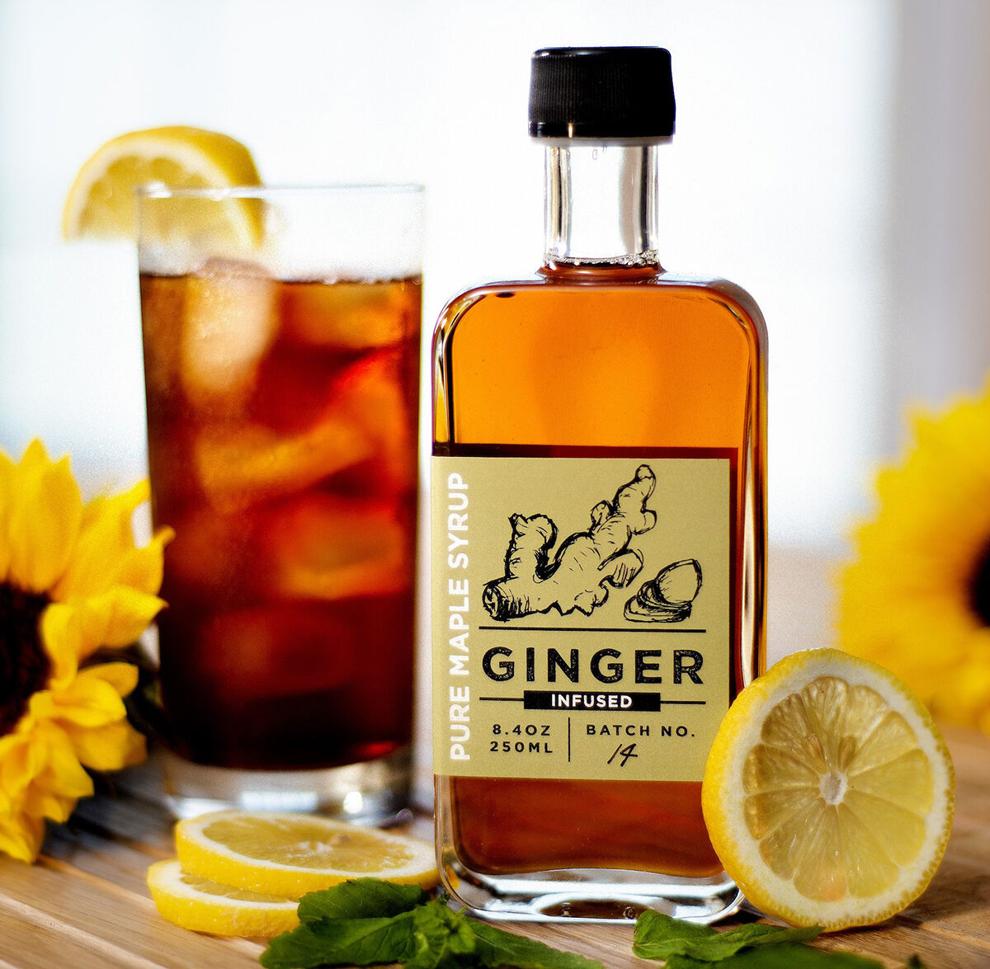 Q: How is it made?
A: We put the syrup into a stainless pan, heat it up, add the spices and let it sit for a couple of days or weeks in the sugarhouse to steep like tea. Then we heat it back up. Once it cools, we determine if it has enough flavor, then filter and bottle it. There's a lot of trial and error and crowdsourcing for feedback.
---
Q: What is flavored syrup good for?
A: We want to move people beyond the thought that maple syrup is something you only put on pancakes. The syrups are good for grilling, cocktails, salad dressing, drizzled over ice cream, cheesecake or fresh fruit or stirred into coffee or tea. 
---
Q: And the bottles?
A: They're all labeled by hand and each gets a handwritten batch or barrel number. Every barrel has nuances; we want people to know it's not a homogenous product that's the same every time. It says 'hey, there is a human being involved in this process.' 
---
Q: What's next?
A: My wife would like to try coriander and a chef friend suggested lemongrass. We will hopefully start tinkering and testing after the syrup season is over in April.