If you've got great fruit, you're most of the way to making great jam. The rest is just creativity, time and confidence.
Laurel Burleson, chef and owner of Ugly Apple Café in Madison, Wisconsin, once taught a small class about how to turn summer fruit into winter-stable jams and jellies. Among her 10 students, half were total newbies. A few had dipped their tongs into jam-making, and two seemed like pros.
"I felt like they knew everything I was talking about," Burleson says. "But they had never sealed anything because they were so nervous to do a water bath. You just gotta do it!"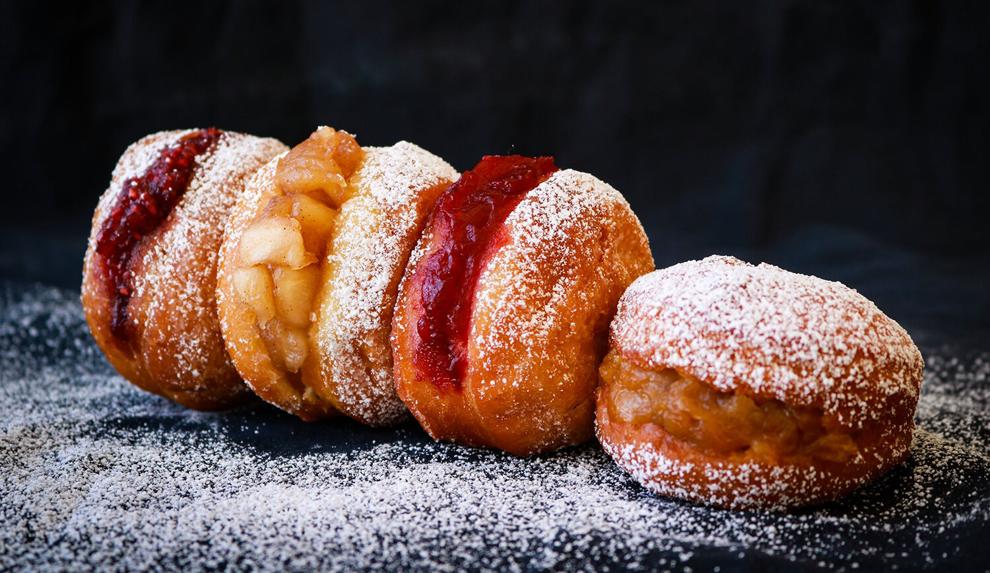 Burleson makes jams and jellies to use in pączki, deep-fried Polish doughnuts that Ugly Apple is known for selling every Fat Tuesday. She'll also use preserves in cookies, tarts and even savory applications.
---
The differences among jelly, jam, preserves and marmalade are mostly related to texture, Burleson says. She defined them this way:
Jelly is made with cooked fruit that is strained and mixed with sugar. Jellies are typically transparent.


Jams are like jellies that contain bits of seeds or pulp. These are often made with fruit like strawberries, where the seeds aren't intrusive.


Preserves are jams that use the whole fruit or big pieces of fruit.


Marmalades are made with citrus, including the peel or zest. (Some recipes may simulate the texture of the zest by using shredded carrots or beets.)
The Wisconsin company's artisan fruit preserves include aromatic elements like black tea, ginger and lemon zest.
All of these use pectin and sweetener, usually sugar, to preserve and set. In many applications, jams and preserves can be used interchangeably.
When you're ready to start preserving, remember Matt Stoner Fehsenfeld's mantra: Quality in equals quality out. Stoner Fehsenfeld co-owns The Quince & Apple Company in Madison, Wisconsin, a small-batch maker of preserves, nuts, candies and pickles.
Stoner Fehsenfeld notes that if your fruit is aromatic, fresh and juicy, there's no need for a lot of extra flourishes.
"For me, what makes a phenomenal jam is that it is relatively simple," he says. "It's got maybe five ingredients in it at the most. There's no room to mask bad fruit."
---
Here are Stoner Fehsenfeld's top tips for making jam.
---
First, start with excellent fruit. "Fundamentally, what (jam) should be is an expression of the fruit being really amazing," Stoner Fehsenfield says, adding that "amazing" here doesn't necessarily mean fresh — quality frozen fruit is fine from producers you trust.
Second, use just enough sugar to help the jam come together and preserve. Sugar is an essential ingredient in preservation, and many older recipes use quite a lot, Stoner Fehsenfeld says. "For jam, a lot of older recipes are really sweet," he says. "If I find a recipe like that, I immediately cut the sugar in half."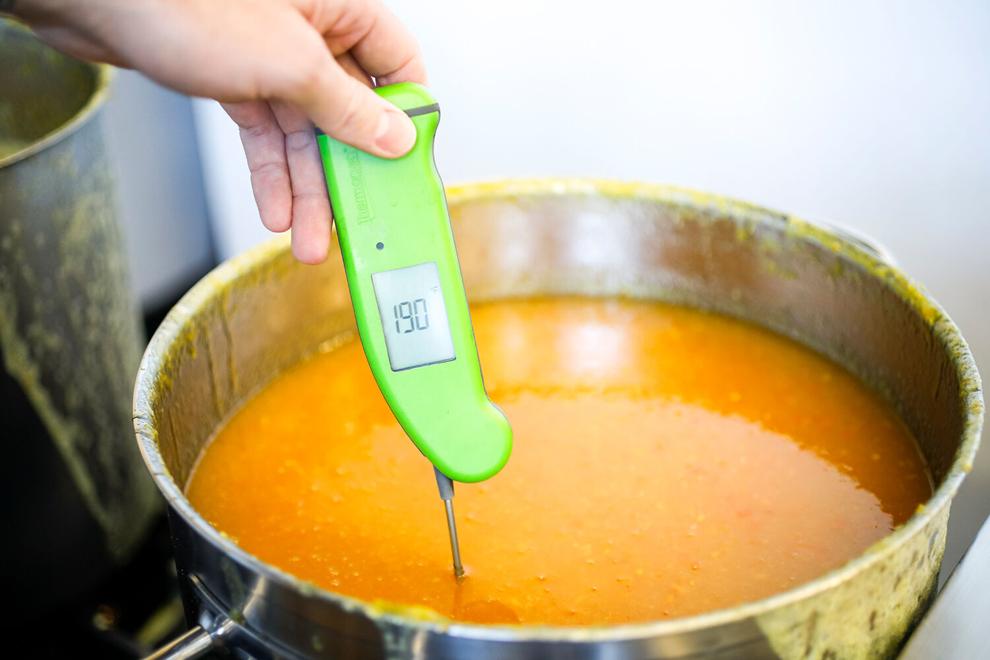 Third, add one or two other ingredients to complement the fruit. Resist the urge to overcomplicate. Think lemon juice and zest to accentuate raspberries, or basil with strawberries. Consider Quince & Apple's streamlined combinations: fig and black tea; pear with honey and ginger; or raspberry rose, made with just a few drops of aromatic essential oil.
Fourth, go easy on the pectin (the polysaccharide in fruit that helps jellies gel). Stoner Fehsenfeld likes Pomona's Universal Pectin, which is derived from citrus peel and requires less sugar than other types.
Fifth, be willing to fail. "We make a lot of bad jam to invent new flavors," Stoner Fehsenfeld says. "People get scared about jam. I don't know if it's the sort of general fear of canning at home? But don't be scared."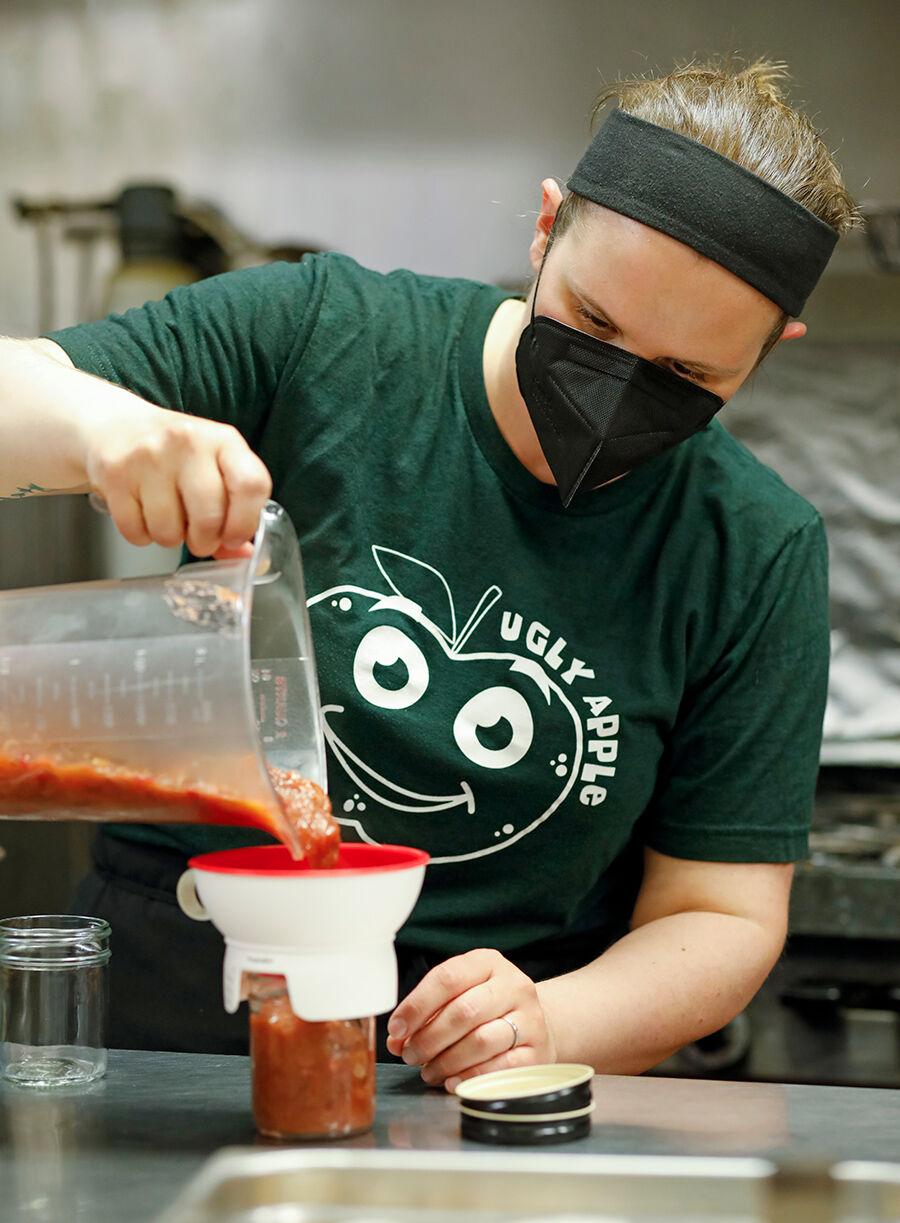 The trickiest part of jam making, according to Ugly Apple Café's Burleson, is finding the gel point. One trick is to put a teaspoon of jam on a plate you've kept in the freezer and let it chill for a minute. When it wrinkles, the jam is set. You know the jam has reached its gel point when that process is achieved in one minute's time.
As for the final sealing water bath, that's easy, Burleson says. Leave a little space between the top of the jam and the lid. Keep everything hot, and drop the jars into boiling water for 10 minutes. Remove them, wait for the lids to pop, and you're done.
After you feel confident with the process, try creative variations. Burleson developed a rhubarb-bourbon jam based on a similar recipe with mezcal (a smoky Mexican spirit) and agave nectar.
"Once you know what you're doing, you can play around," Burleson says. "There's a certain amount of it that's ratios."
Stoner Fehsenfeld agrees.
"Give yourself permission — be comfortable with making bad jam," Stoner Fehsenfeld says. "Because that's the only way to make good jam."