Executive chef Diego Rodriguez fondly remembers his small town of Tizapán el Alto, Mexico, two hours south of Guadalajara where he lived until immigrating when he was nine. "Our family owned an unfinished farmhouse outside of town where I milked cows and raised chickens and ducks," he says. Rodriguez's appreciation for the land continued after his family moved to Iowa. "There's definitely a similarity here to where I grew up, the small-town agriculture community, the accessibility to ingredients, the calm and safety."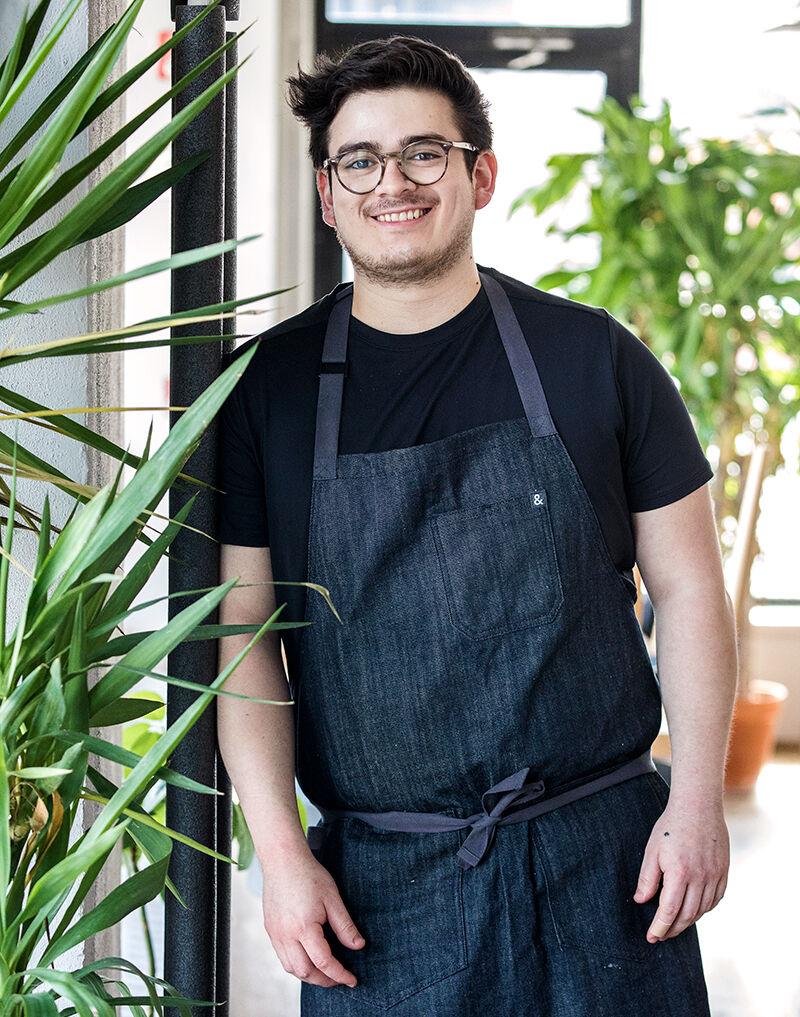 Rodriguez's Mexican roots influence his acclaimed cuisine at Proof restaurant in Des Moines, as does his mother's home cooking, which finds its way onto his menu, though he admits adding an elevated, elegant touch. Committed to sourcing local ingredients, Rodriguez adapts his traditional recipes with ingredients from nearby farms and creameries. "We buy our milk and cream from the local dairy 10 minutes away and make homemade ricotta and queso fresco, especially in the summer when melons and cucumbers are in season." When asked why his mom chose Iowa, Rodriguez chuckled and says, "I really don't know. But I feel a connection here." 
In connection with our Lost Lake farm feature covering the Iowa-based farm's artisan cheese production, Rodriguez offers a few of his favorite cheesy recipes below.
The fluffiest pancake recipe from chef Diego Rodriguez of Proof restaurant in Des Moines, Iowa.
A six-ingredient sandwich that balances salty & sweet from Proof restaurant executive chef Diego Rodriguez.
Rich mascarpone filling with orange zest meets a subtly spiced wafer crust for a light, creamy cheesecake.
Oaxaca cheese is the star of this spaghetti recipe with poblano peppers, cream cheese & plenty of cumin.