From an early age, chef Clark Myers was captivated by the fellowship that could be achieved as a product of individuals gathering together around good food. It was from these experiences that Myers was propelled into the restaurant industry, working his way through kitchens since the age of 15. As an apprentice, Myers says, "I was trained in the classic style of French fine dining, but I really like to work more vibrant and exotic ingredients into those techniques."
He's doing just that: "cooking creative, bold and elevated, yet accessible, dishes for friends and families to enjoy together," the maxim for Provisions. Myers works alongside fellow chef and business partner, Chas Baki, to offer private chef services and catering for the greater Jackson Hole region.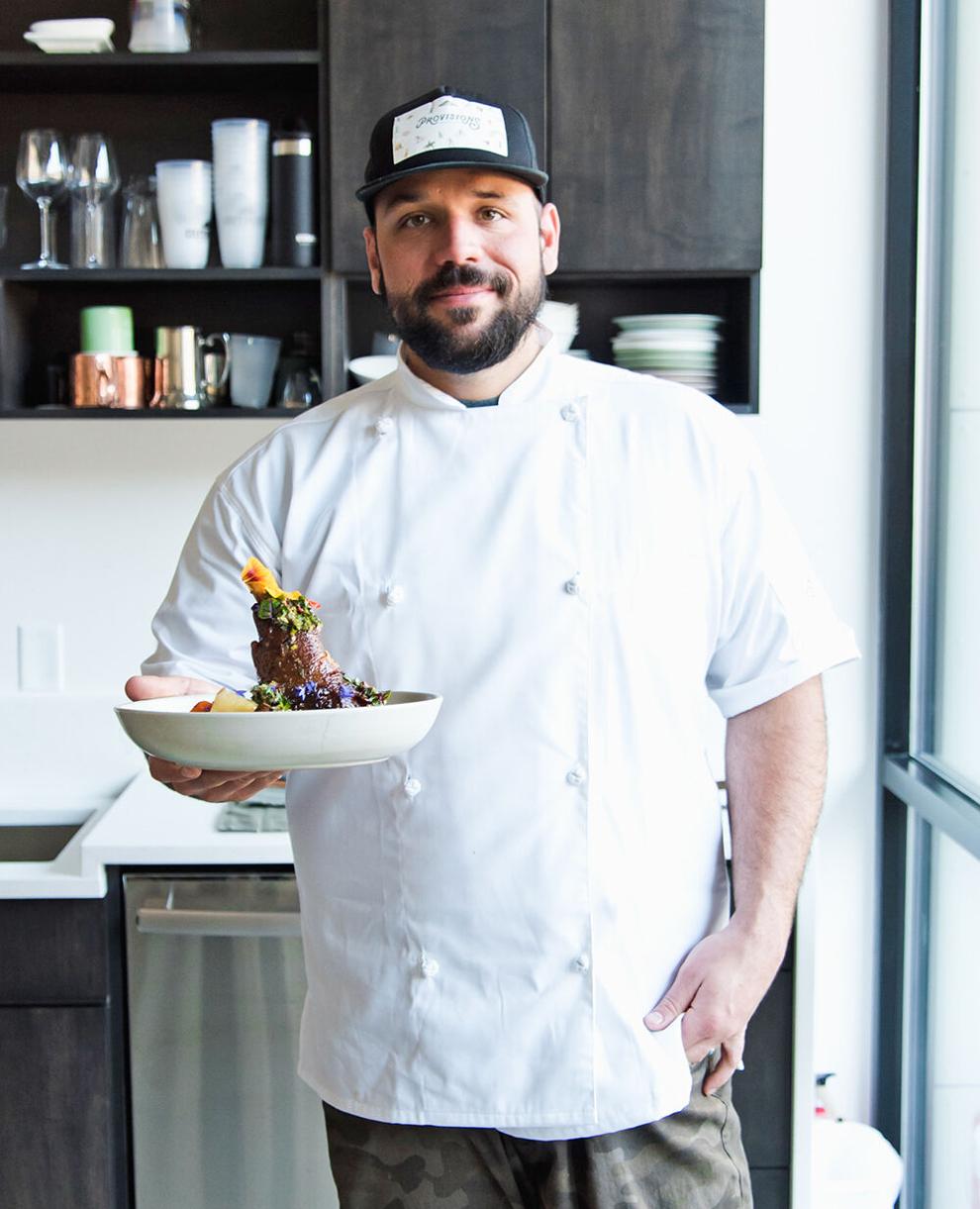 Provisions' patrons would tell you that Myers' beautiful dishes exude as much flavor as an artful appearance. Myers says that both can, in part, be attributed to the creative usage of microgreens.
"Whatever type of cuisine you're cooking, you can find a microgreen for it," Myers says. "It will always improve the appearance, it's going to improve the texture of your dish, and it's really going to brighten the flavor."
---
Micro tips for macro results
Myers cautions against cooking microgreens, which will diminish their flavor. In most instances, he's adding them to the dish near the conclusion of the preparation process. "I'm heightening their flavor, but not manipulating them too much because they're so good on their own," he says.
Learning how to use microgreens in cooking doesn't have to be hard; we break down health benefits, flavors and pairing suggestions.
Some of his go-to uses for these ingredients are as textural elements. "Daikon, for example: They add a really nice little crunch, and they're a healthier way to add crunch, as well." He adds that "radish microgreens have a spicy, peppery crunch."
Of course, not every home chef has Myers' background, confidence and creativity in the kitchen to start playing around with textures and flavors, so he encourages, "Any time you're looking up a recipe and it has a fresh herb in it, try to find the microgreen version and use that as the exact substitute. You'll taste the difference — the flavor is more intense than it would normally be in a leaf or bigger piece of herb."
In these instances, some of his favorite microherbs include microbasil, mint or cilantro. Myers finds himself adding microcilantro to Asian, Thai or Mexican dishes for a bright pop of flavor.
With just a little finesse, these fresh-tasting, nutrient-dense ingredients can add a great deal of depth and diversity to your final dishes. Microgreens prove that sometimes the smallest components can be the most impactful on the final composition. 
Taste and try it for yourself with one of chef Myers' favorite microgreen recipes.   
A spicy microgreen salad from Wyoming chef Clark Myers is enhanced with beets, pears and pistachios.
This bright, tangy chimichurri recipe with edible flower petals is a great topping for lamb, wild game and buffalo.
Microgreens provide a spicy crunch for this beef dumpling recipe from chef Clark Myers.