The Black Sheep Restaurant & Bar in Buffalo uses flavor to bring the rest of the world to this small corner of New York. In 2014, owner and executive chef Steven Gedra and his wife, co-owner and pastry chef Ellen Gedra, opened the 63-seat bistro inside the rebuilt former Golden Key Tavern, adding a garden with fruit trees and modern touches, all the while honoring the building's history.
That history keeps the restaurant firmly rooted in Buffalo, but the menu takes on a much more global bent. "I go down rabbit holes and crush on cultures and go crazy with their foods," says Steven, who calls his cuisine "global-nomad."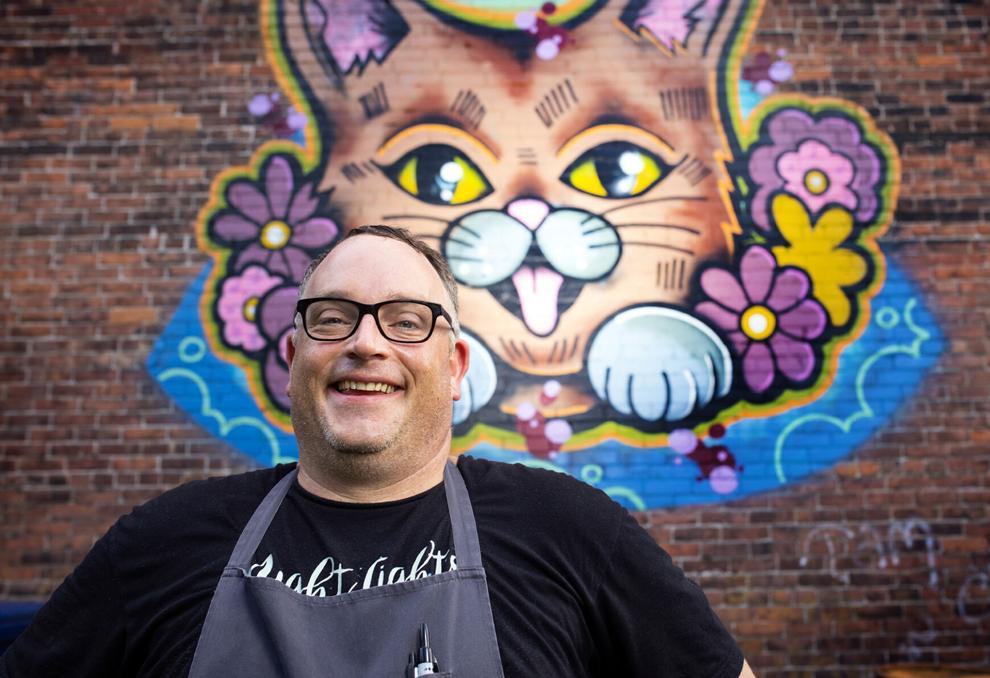 The Gedras prioritize supporting area farmers with their menus, using local vegetables and sustainably raised meats. Seasonality is an important part of menu creation and the restaurant often hosts events to help raise money for farmers in the community.
With fall approaching, using seasonal produce means leaning into root vegetables, preserved foods and squashes. The area is known for its pumpkin and squash farming — the first 1,000-pound pumpkin was grown there in 1996 — and the Gedras use the versatility of the area's ingredients as inspiration. Their commitment to this region and creativity earned the Gedras a James Beard Award semifinalist nomination for best chef in the Northeast in 2017.
Steven shares three of his favorite fall pumpkin recipes. Each incorporates the winter squash into recipes that happen to be gluten-free and vegetarian, including a vegan option as well.
Chef Steven Gedra uses pumpkin instead of traditional potatoes to make his pakora, a South Asian street food or appetizer.
Chef Steven Gedra of The Black Sheep Restaurant & Bar In Buffalo frequently offers this vegan pumpkin curry on his fall menu.
A sophisticated appetizer or light meal, this soufflé-like pumpkin sformato anchors the dish garnished with fattoush, a bread salad.