Sweet or tart? Bright-red or midnight black? On your salad, in your cocktail, filling your pie, topping your meat or on their own? When it comes to cherries, it can't be understated how versatile they are and how many roles they can play in your menu depending on the variety, flavor preference and season.
To help you understand the full dynamic power of cherries, here are four key tidbits to know.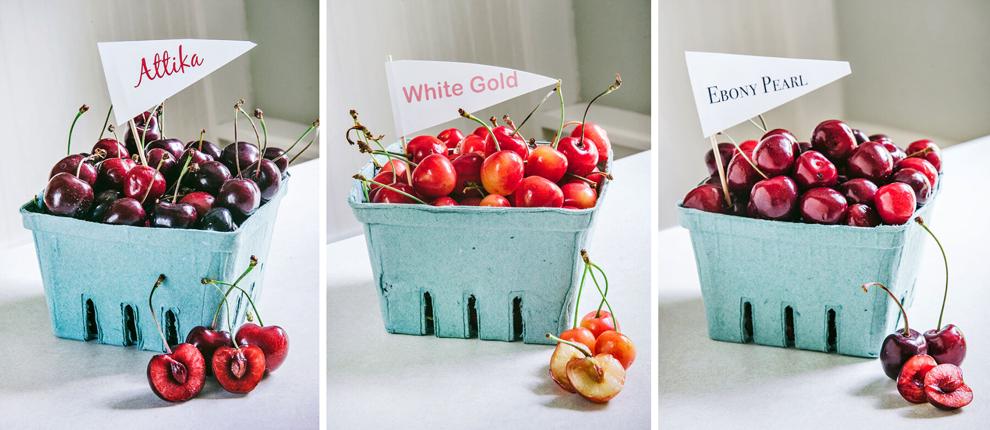 ---
They come in a plethora of varieties 
People don't tend to think about cherries like they do apples, as a fruit with a whole plethora of different varieties and flavor profiles. You know Red Delicious and Granny Smith, Honeycrisp and Fuji, but can you describe the difference between a Bing cherry and a Montmorency off the top of your head?
Although the different cherry varieties aren't nearly as well known as the many apple varieties, one may be surprised to learn there are more than a thousand different varieties of cherries grown in the United States alone. In other words, even if you think you don't like cherries, there's probably a type out there that would make you reconsider.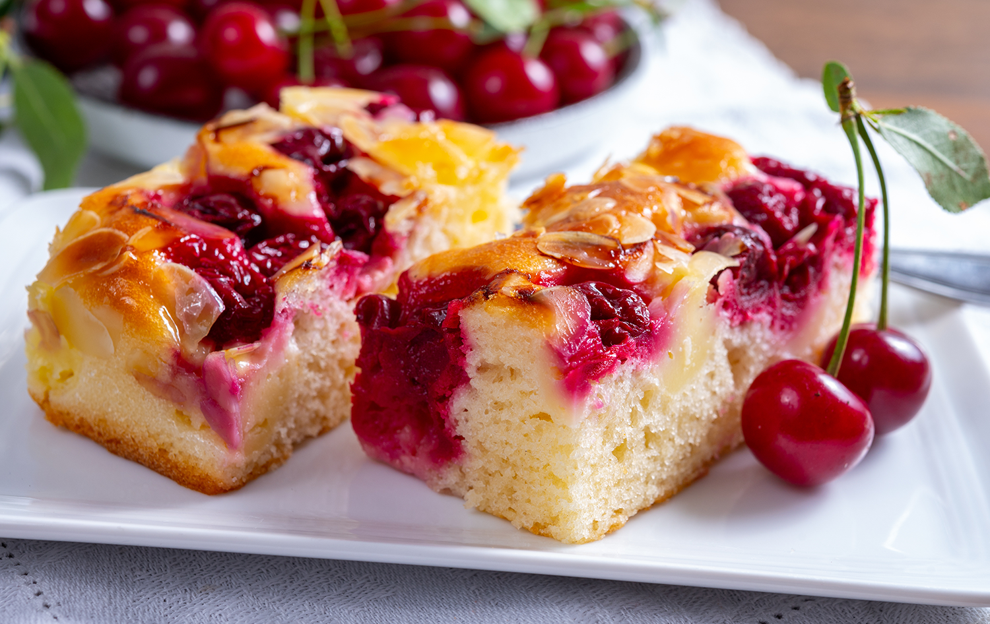 ---
They slot into sweet and sour varieties
The easiest way to categorize cherries, at least in the big-picture sense, is to break them down into sweet and sour, or tart, varieties. The most common type of cherry in the United States is the plump Bing cherry, which has a dark color and sweet flavor.
Other sweet varieties include the Rainier cherry with a distinctive yellow color and red blush, and the Chelan cherry, which is black in color and mild in flavor. Some sweet cherries tilt toward tarter flavors, such as the Tulare cherry. However, for the most part, sweet cherries are free of sour tang and are delicious when picked right off the tree and eaten.
Tart cherries aren't quite as popular for snacking, but still have many uses. Tart cherries, for instance, usually go into cherry pies or other baked desserts, and it's tart cherry juice that has gained popularity in recent years among athletes thanks to its benefits for muscle recovery. Tart cherries are also typically used in jams, preserves, jellies and syrups.
The most well-known tart cherry in the U.S., the Montmorency, is considered the go-to cherry variety for cherry pies, but there are other types of sour cherries out there, too, from the Early Richmond to the English Morello.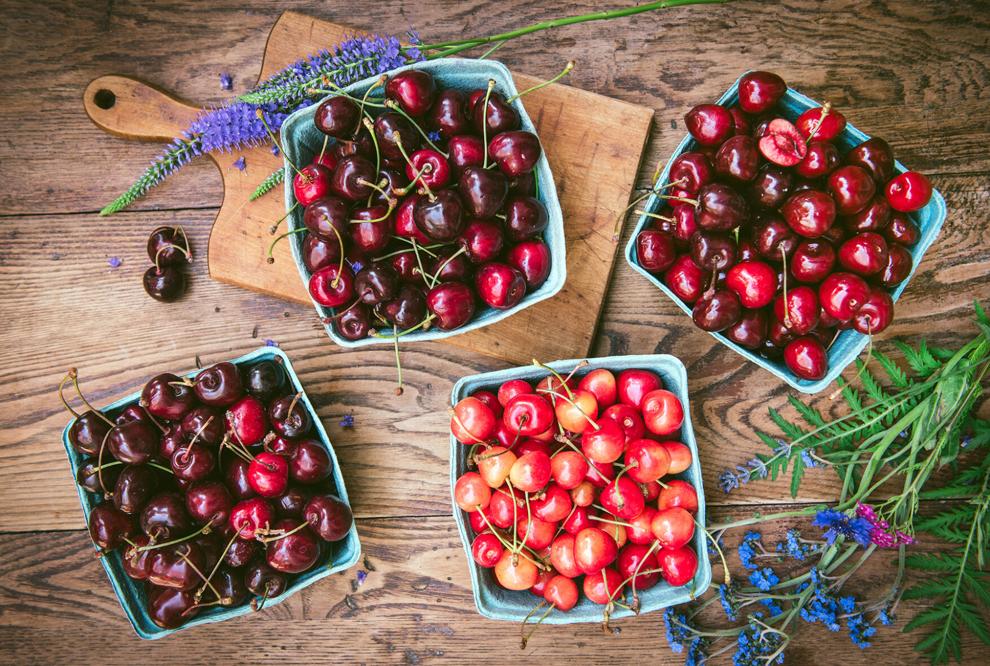 ---
They offer a range of health benefits
It's not just muscle recovery that makes cherries a health enthusiast's best friend. Cherries are packed with fiber; rich in vitamins C, A and K; brimming with key minerals like potassium and calcium; and full of essential antioxidants.
Research has proven these properties, especially the anti-inflammatory properties of the antioxidants, are beneficial for runners, cyclists and other endurance athletes looking to accelerate their recovery times.
There's also evidence to suggest that adding cherries to your diet can help improve sleep quality, relieve symptoms of arthritis and gout, boost heart health and more.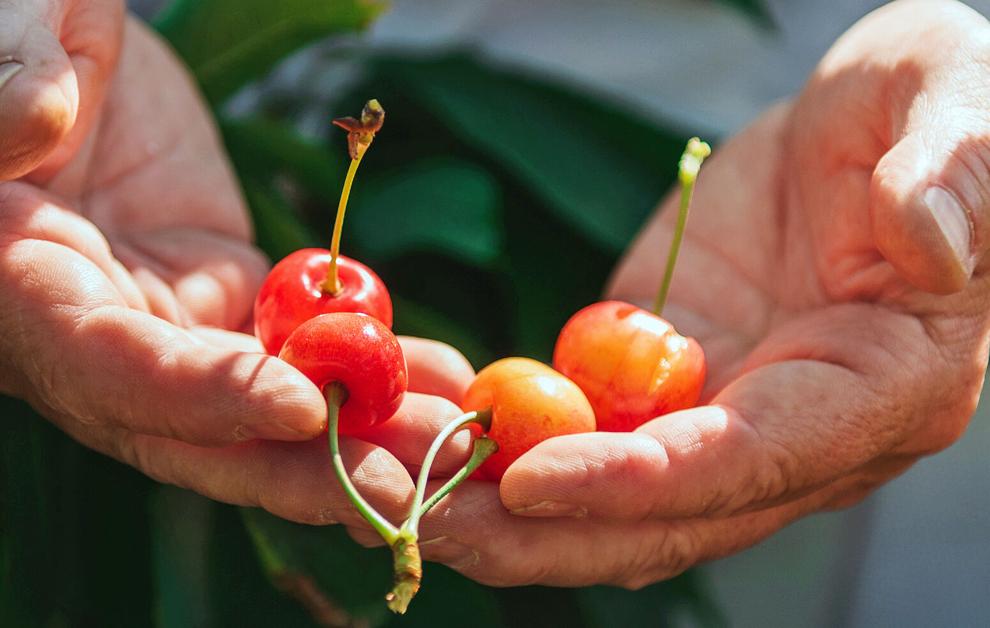 ---
They are extremely seasonal
One of the things that makes cherries special is their seasonality. There are certain fruits that your local grocery store will have stocked in its produce section year-round: apples, bananas, blueberries, even strawberries. With cherries, though, you'll need to wait for the right season. Specifically, you'll need to wait for late spring or summer. For this reason, many Americans associate cherries with fond memories of summers past.
In the United States, the first cherry harvests occur in the Southwest and then move in a general northeasterly direction. The earliest cherry to sprout each year is the Brooks cherry, a sweet cherry variety — itself a cross between a Rainier and a Bing — that is harvested in southern California starting in April.
The couple behind Hallstedt Homestead Cherries tap into the emotional connection of Michigan cherries with U-pick fruit.
By mid-June, California's cherry harvest is winding down, at which point the baton gets handed off to other major cherry-producing parts of the country. For instance, Washington — the top producer of sweet cherries in the United States — has a cherry season that runs from early June to the end of August. The same is true for Michigan, which grows some three-quarters of the tart cherries produced in the U.S. Most other cherry-producing states have a season that runs from early June to late July.
The nature of food distribution in our country means that you should be able to find cherries in the grocery store for most of the summer. For maximum freshness and flavor, keep an eye out for local (or at least in-state-grown) cherries. The fewer miles a cherry has to travel to you, and the less time that passes between harvest and enjoyment, the more delicious it will be.
Most years, cherry season will be complete by September. The good news? If you still need your cherry fix, you should have no problem finding dried cherries, cherry juice, cherry pie filling and other cherry treats until late spring rolls around next year.