Many Americans grew up knowing mushrooms as either a topping on their pizza or an ingredient in a can of Campbell's soup. As more varieties of specialty and gourmet mushrooms are being cultivated for sale in grocery stores and farmers' markets than ever before, like the variety of mushrooms grown at R&R Cultivation's urban farm just outside of Minneapolis, it's the perfect time to dive into the fascinating world of edible fungi. Here's a guide to the flavor profiles and uses for seven popular culinary mushrooms.
---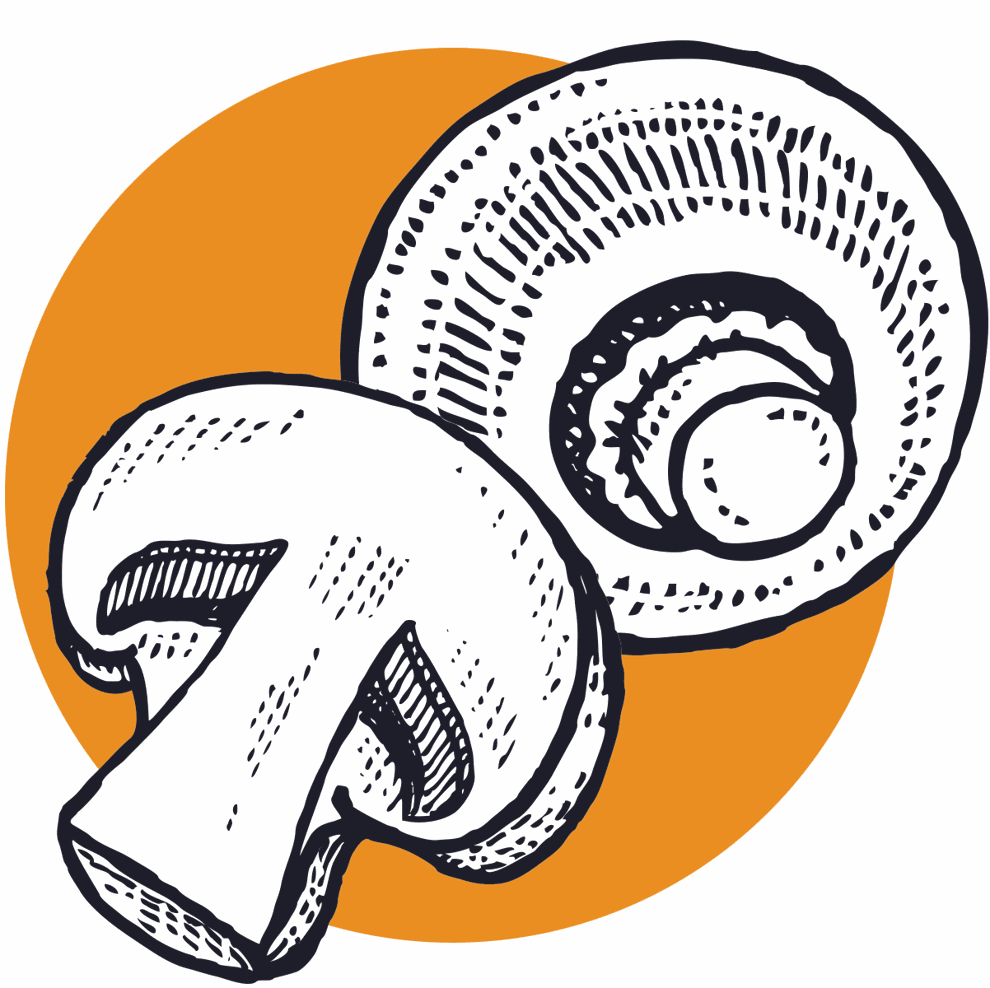 1. White Button
White buttons are the most widely consumed mushrooms in the United States. Compared to wild and gourmet varieties, white buttons have an extremely mild flavor. They're also versatile and easy to prep. They can be sliced raw and tossed in salads, pickled, marinated and grilled on skewers, breaded and deep-fried or cooked in gravies and stir-fries. Because of their mild flavor, white buttons are enhanced by delicate fresh herbs. With a firm texture and the ability to find them in uniform, bite-sized portions, these are the best choice for stuffed-mushroom appetizers.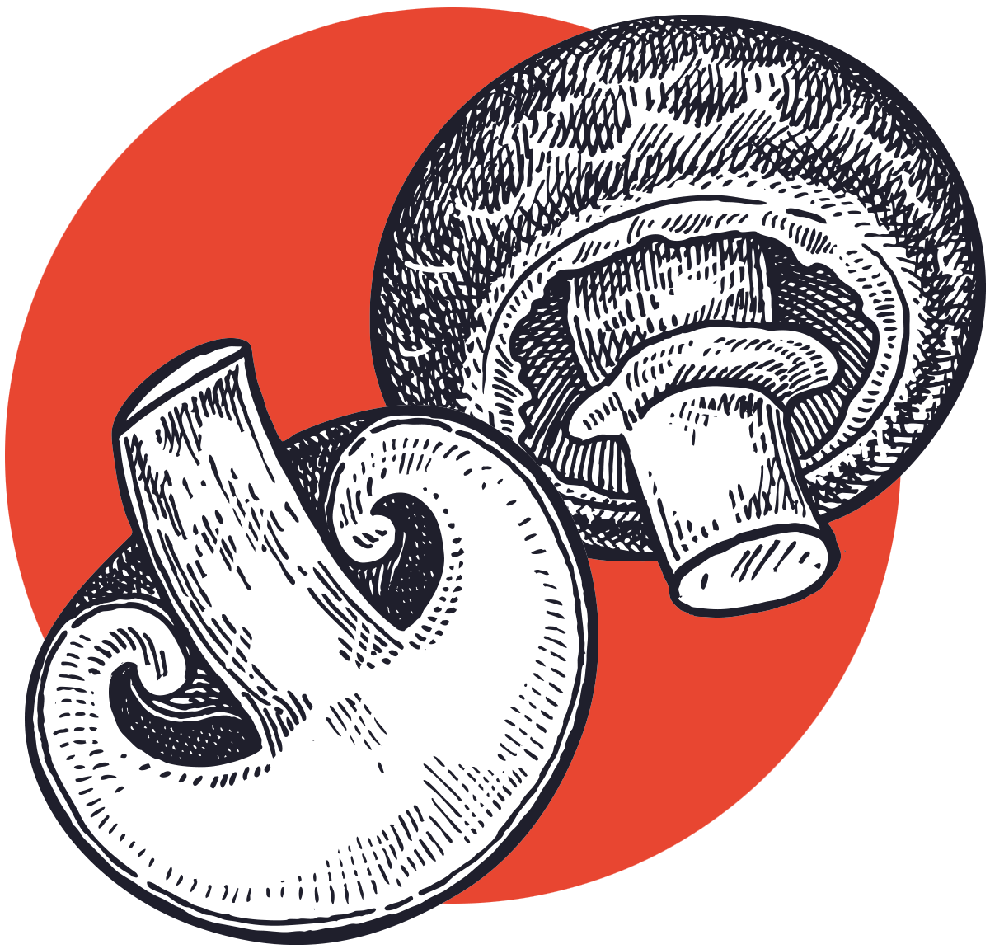 2. Cremini
Cremini, white button and portabella are all the same species of mushroom. White buttons are cultivated the earliest, portabellas are the largest and most mature, and cremini are a brown strain that are harvested in between the two extremes. Also marketed as baby bellas, cremini mushrooms are more dense and flavorful than white buttons, but they can be used interchangeably in recipes. With a low moisture content and deep, bold flavor, cremini are perfect sautéed in butter and garlic or added to a rich, creamy Alfredo sauce, beef Stroganoff, polenta or risotto.
---
3. Portabella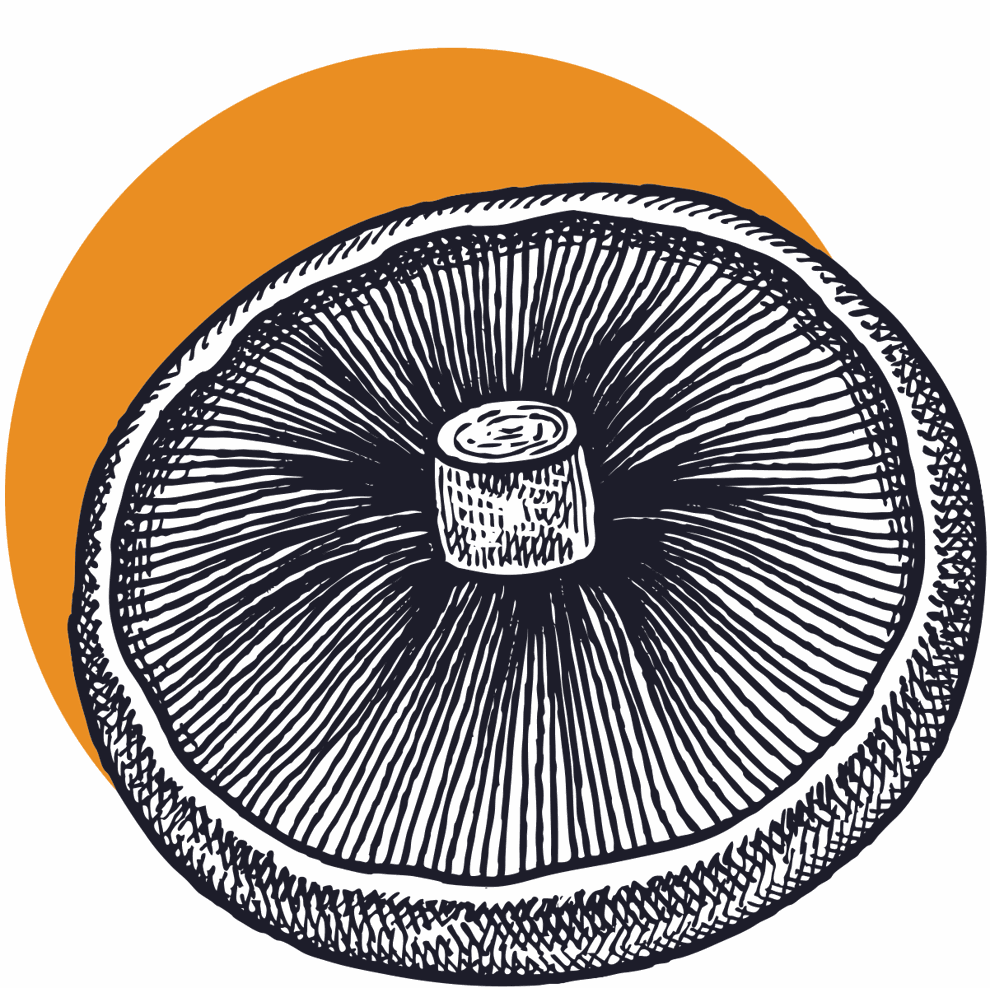 A common ingredient in Italian cooking, portabella mushrooms are large, rich and meaty. Sliced portabellas are surprisingly close to steak in taste and texture. They're often used to add depth to pasta dishes and sauces, and they can stand in for meat in tacos and fajitas. Hand-sized portabella caps make the perfect vegetarian substitute for meat patties. They benefit from a brief marination before placing directly on the grill or skewered for kabobs. Stuff them for a main-dish entrée; remove the stems, but don't discard them. Use them to season stock for a pan sauce, gravy, risotto or soup another day.
---
---
4. Shiitake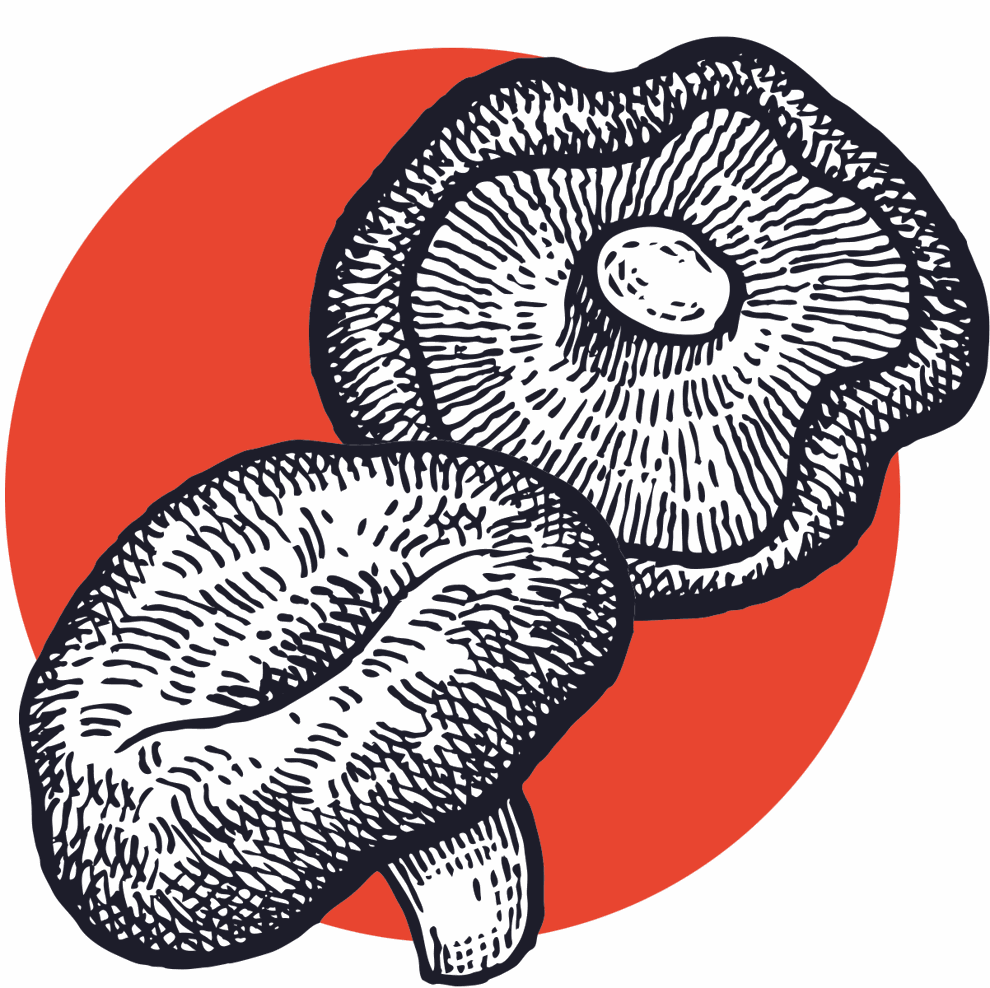 Depending on how they're prepared, shiitake mushrooms can have a delicate, meaty or crispy texture. Fresh shiitakes have a savory umami flavor and slightly smoky aroma. Most shiitakes are cultivated, though they can also be foraged from various trees, especially oak, in the wild. They can be eaten raw, but their caps tend to be tough, and their stems are very fibrous and woody, so remove these and use for stock or to ferment. They're well-suited to a range of cuisines and can be roasted, fried, sautéed, added to soups, thrown on a pizza or used as a meat substitute in vegetarian dishes.
---
5. Oyster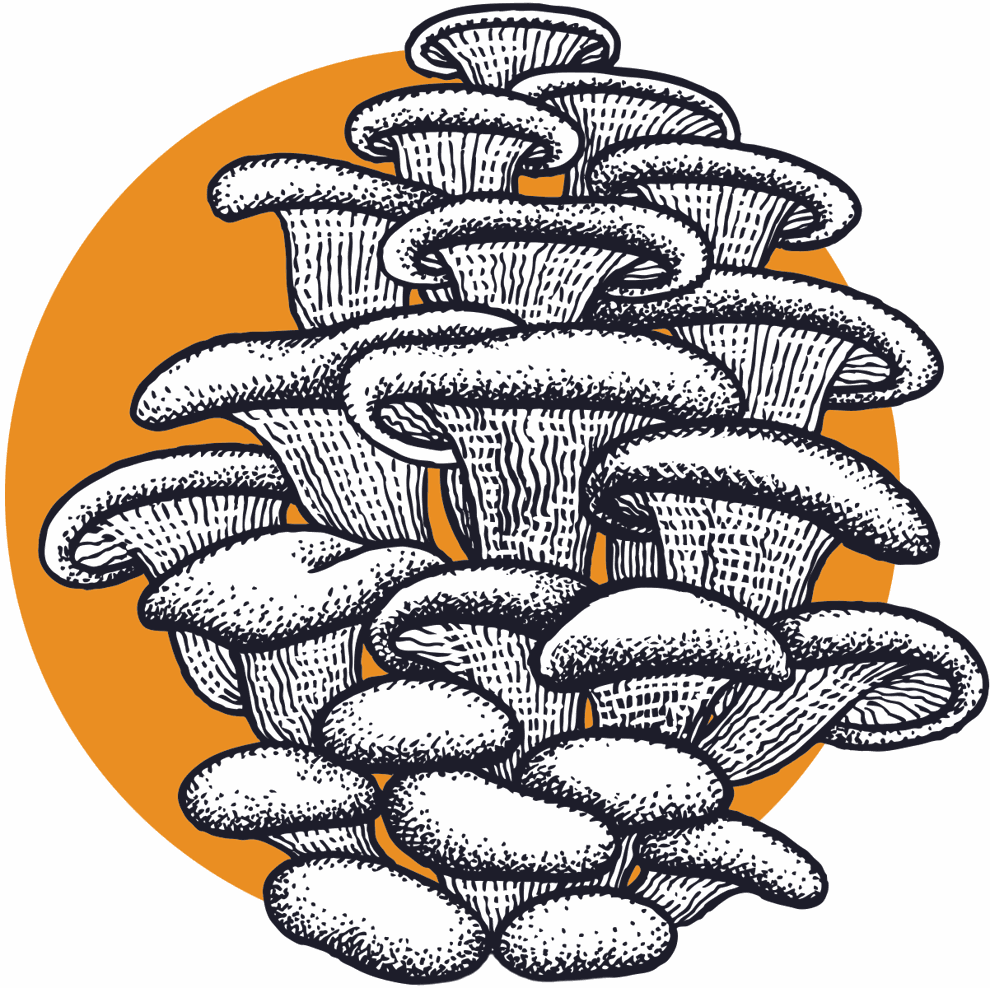 Oyster mushrooms have a tender consistency and mild, briny flavor that, when cooked, is slightly reminiscent of seafood. While they can be found in clumps on rotting logs and dead trees, they're also among the most commonly cultivated mushroom varieties. Oysters are not the best candidates to eat raw as they are known to have a slightly metallic flavor. But cooked oyster mushrooms are extremely versatile and can be substituted for white, cremini and shiitake in most recipes. Quick and easy to prepare, they make a delicious addition to pasta, risotto, miso soup and stir-fries.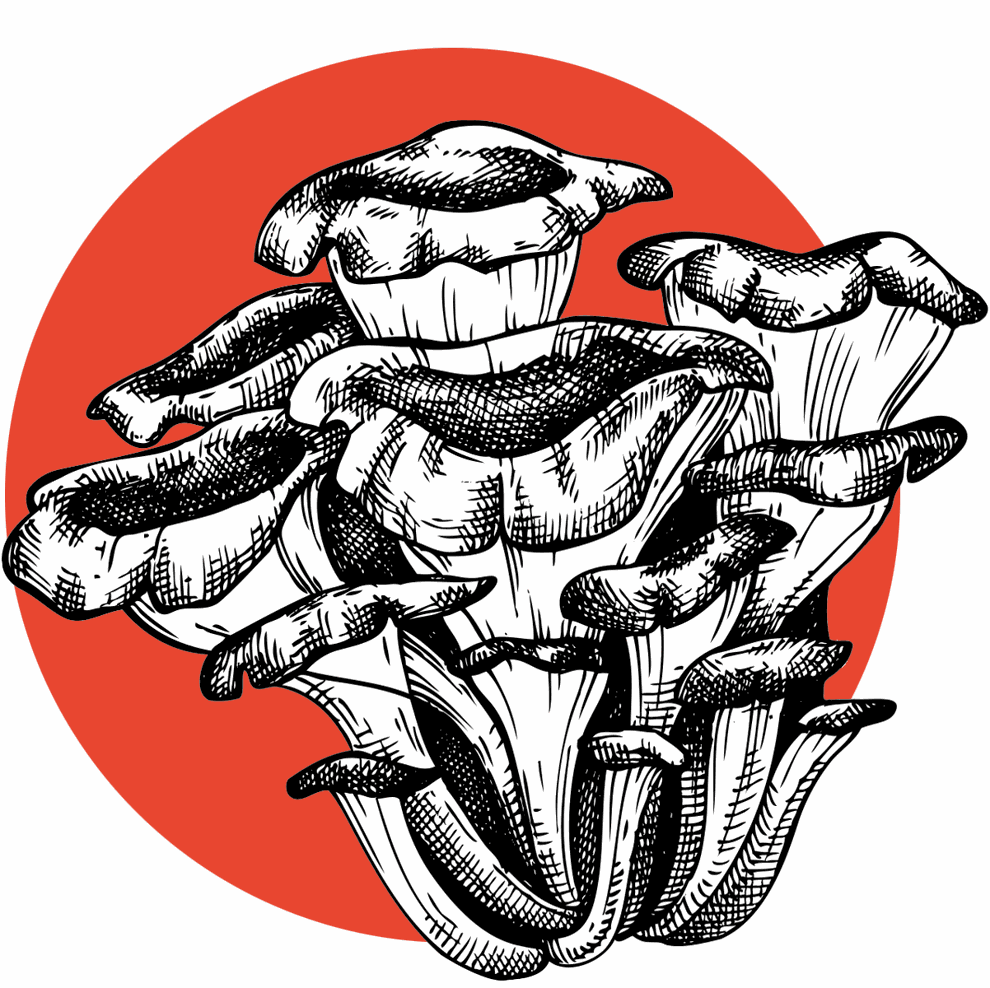 6. Maitake
Also known as hen of the woods, maitake mushrooms possess an earthy aroma, woodsy flavor and unique, wispy, but firm texture. They can be cultivated or foraged in the wild, where they're often found growing in large clumps at the base of oak trees in late summer and early fall. Maitake can be used raw, cooked or dried to add umami to soups and sauces. The simplest way to enjoy them is sautéed in butter, garlic and white wine.
---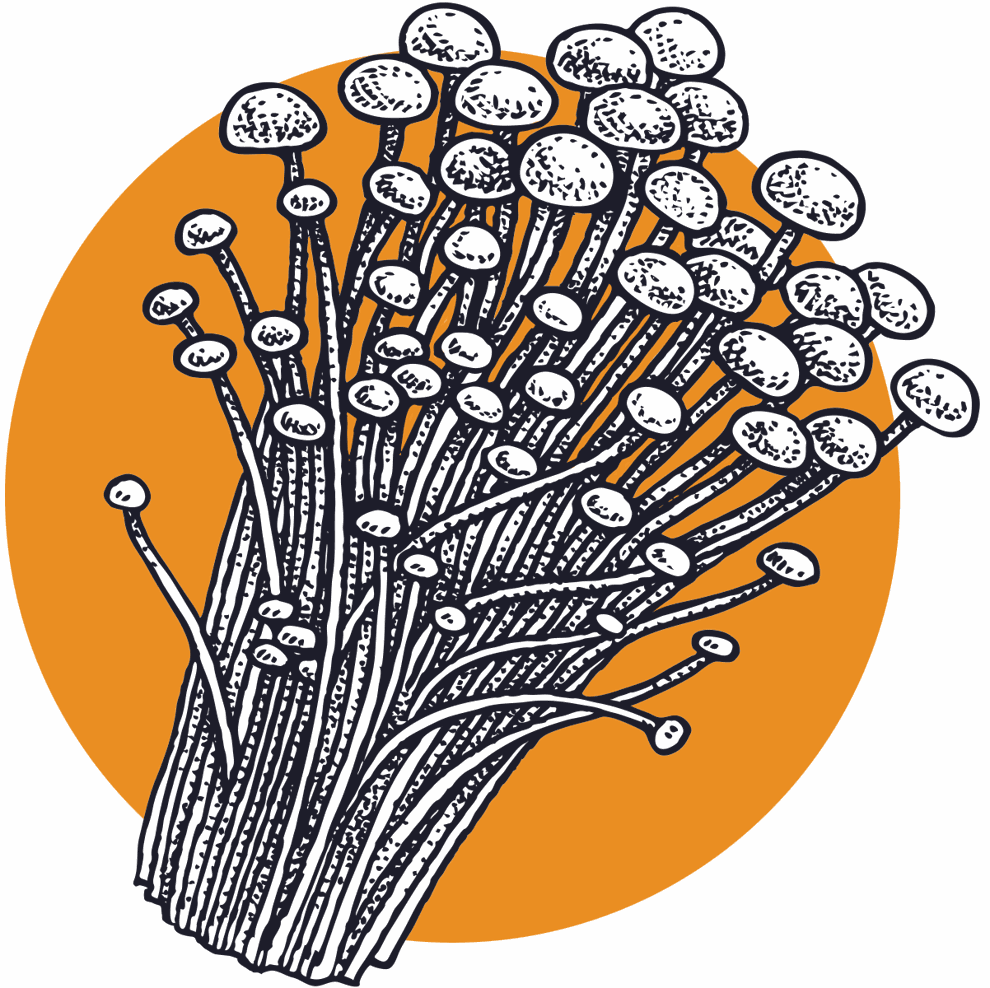 7. Enoki
Commonly used in the cuisines of Japan, China and Korea, enoki mushrooms have a crisp and slightly crunchy texture and delicate flavor. Wild varieties form tightly packed clusters on ash, elm, mulberry and persimmon trees and turn golden to brown, while commercially produced enoki are white from being grown in the dark. They're available canned, but they can also be eaten raw which adds a delightful crunch to ramen and other soups, salads and sandwiches and wraps.