Greek mythology paints lemons as a symbol of wealth and love. It was believed that tucking dried lemon leaves under a pillow at night would translate to sweet dreams.
Today, lemons are still a form of yellow gold, albeit a different kind, among chefs and consumers around the world, including in Arizona.
Agritopia Farm, which sits at the center of the 166-acre Agritopia neighborhood in the town of Gilbert, Arizona, raises 80 kinds of fruit and vegetables for surrounding restaurants and the community, with three varieties of lemons among them.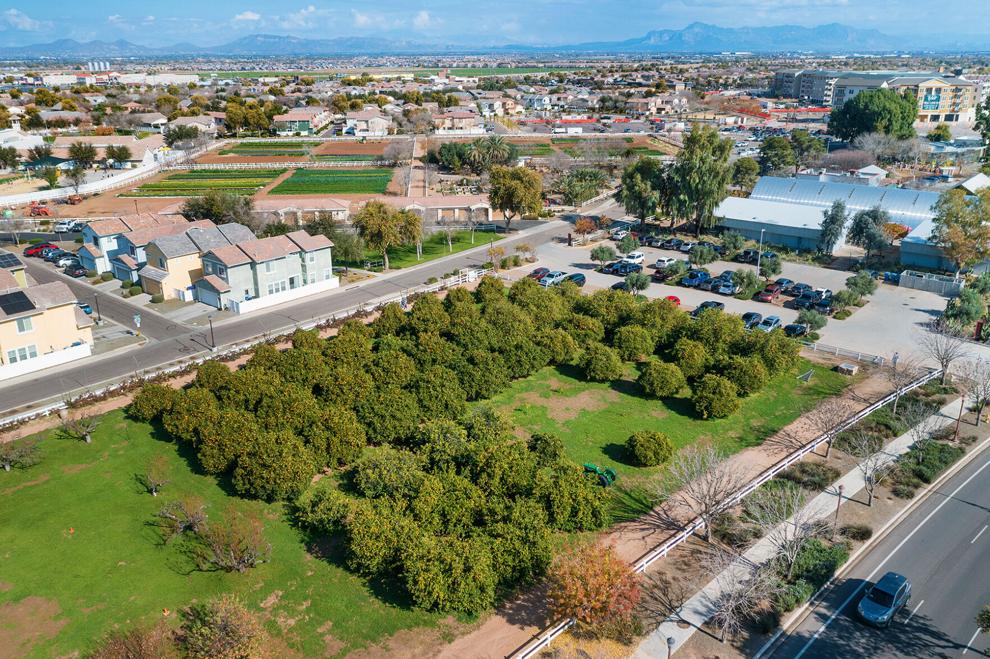 ---
Not your average farm
A vision of sorts, Agritopia Farm was dreamed up by Joe Johnston as a way to expand and grow his family's farm.
"I saw the writing on the wall," says Johnston, who kicked off the execution of what was originally called "The Farm at Agritopia" in the late 90s. "I could see houses on the horizon. We could sell or we could be proactive and create a place that would also allow us to continue our stewardship of the land."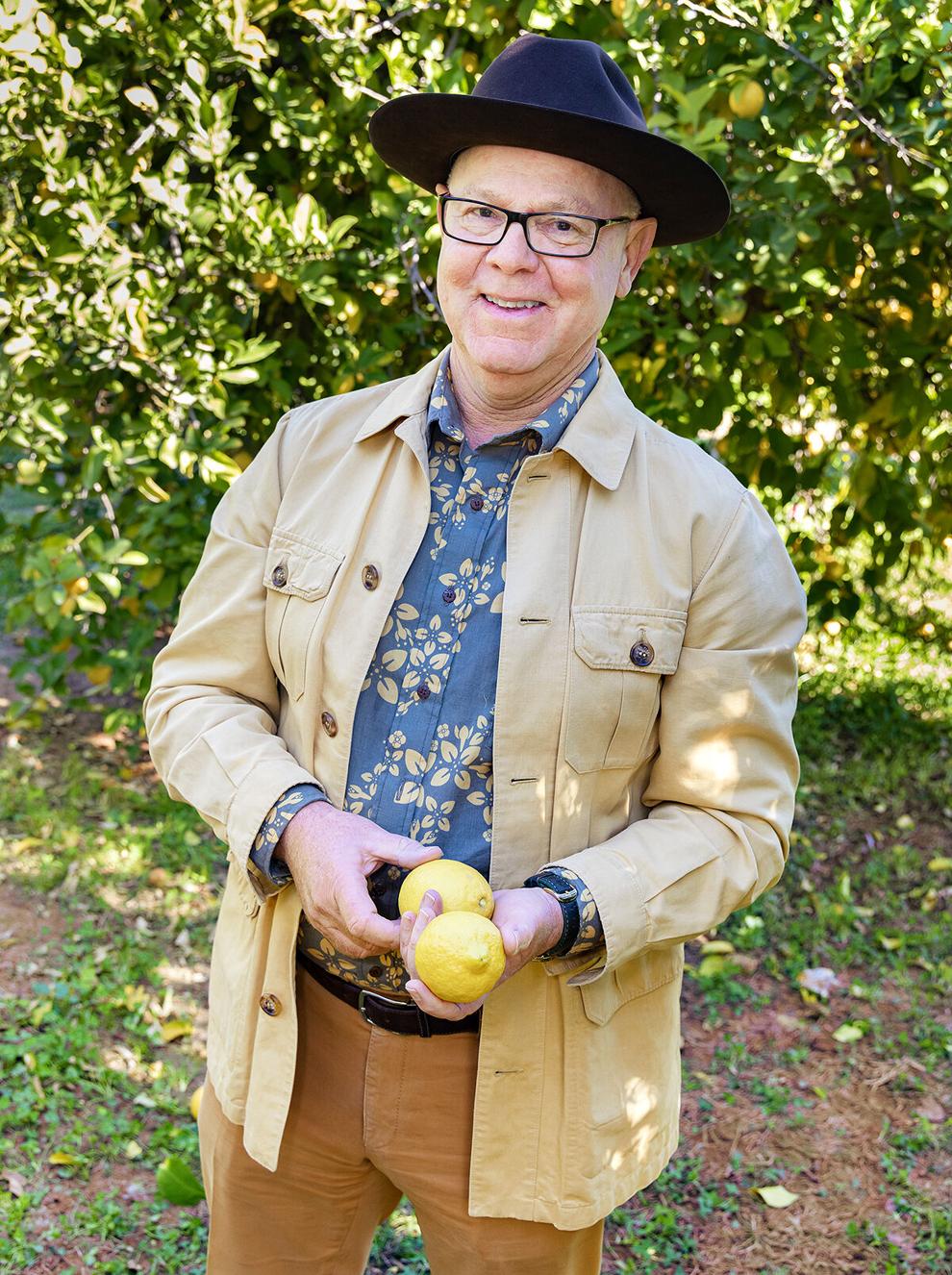 Johnston's father Jim originally purchased the land in 1960, raising his family there as well as cotton and a few other crops, like alfalfa. Once ownership transferred to Joe, the farmer's son got busy turning the cotton farm where he grew up into a community-centered agrarian utopia, hence its name.
The neighborhood of Agritopia is made up of tree-lined streets, well-designed homes and neighborly businesses, at the center of which sits the 11-acre Agritopia Farm. The produce raised in Agritopia is distributed to area restaurants, members of the farm's CSA subscription program, local food banks as well as a co-op that aggregates from a variety of local farms to distribute produce throughout the state.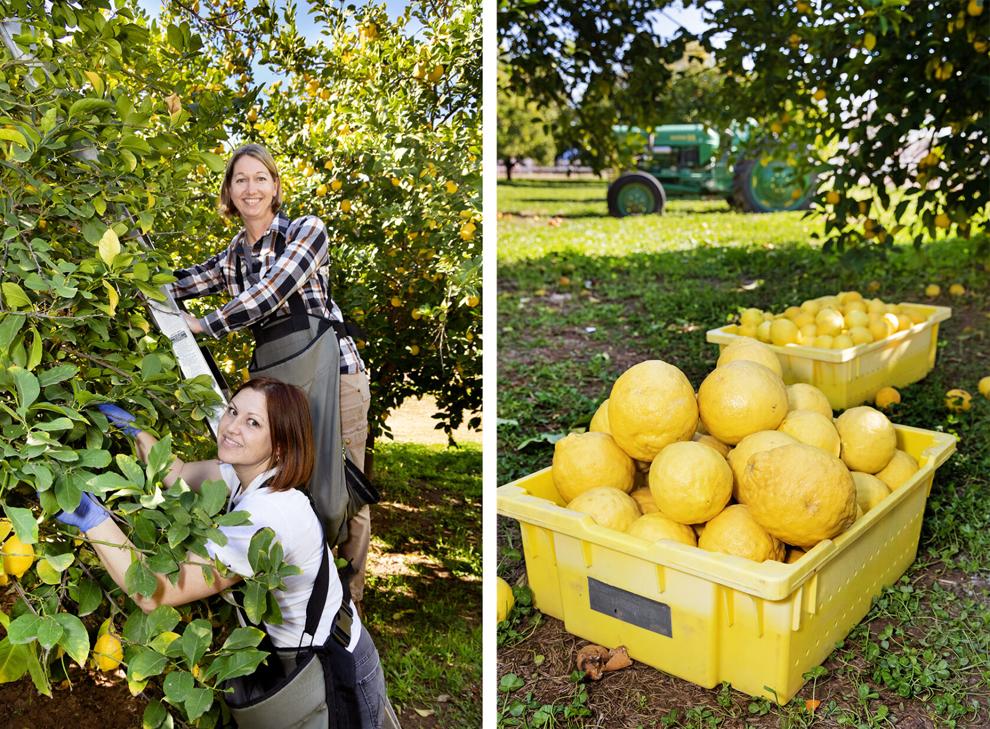 ---
Lemon love
The farm's annual yield of 1,000 pounds of organic lemons comes from about 20 trees of varying age. The orchard in which the lemon trees grow is populated by many fruit-bearing trees, including grapefruit, pomelo, a few varieties of orange, peach and apple.
Kelly Saxer, Agritopia's lead farmer, counts Lisbon, Meyer and Ponderosa lemons among her crops, each with its own unique appearance and flavor.
Lisbon lemons, which have a thick, bright yellow skin and a bitter flavor, are among the most commonly available lemons in the U.S. Fragrant and pungent, these medium-size fruits are ideal for everyday use in recipes both savory and sweet, and they're also great for household cleaning.
Meyer lemons are small in size and treasured by bakers and chefs for their high volume of juice, edible rind and sweet tartness. They are the result of crossing a lemon with a mandarin orange, hence their thin, golden skin and low acidity level.
Ponderosa lemons measure about 10 centimeters — about twice the size of more common lemons (like the aforementioned Lisbon). A hybrid of citron and pomelo, Ponderosas are often grown ornamentally due to their size and notable fragrance. They have a thick rind and render ample juice.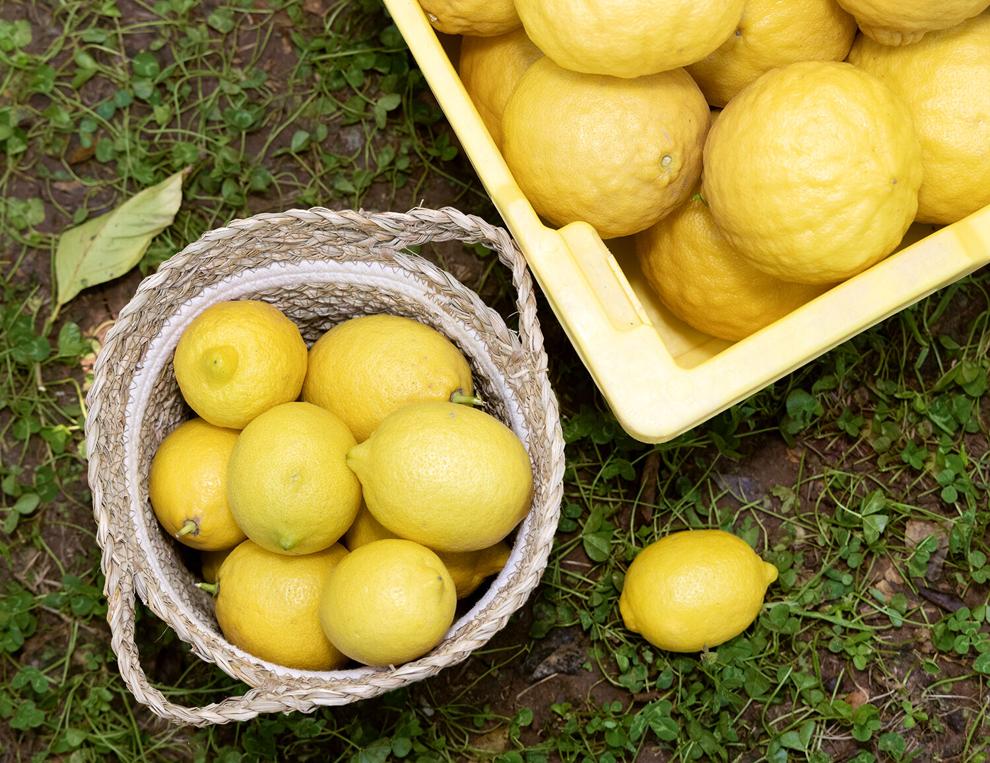 For those who live in colder climates, citrus season offers a bit of colorful reprieve. Citrus harvest begins in December and (for some varieties) extends through the end of February.
"We use flood irrigation here at the farm, which helps with the heat in the warmer months. The citrus likes that and the mild winters," Saxer explains.
"Lemons and other citrus need the cold to ripen, but it can't get cold enough to freeze the fruit. Arizona has nice, mild winters that are really ideal for growing citrus."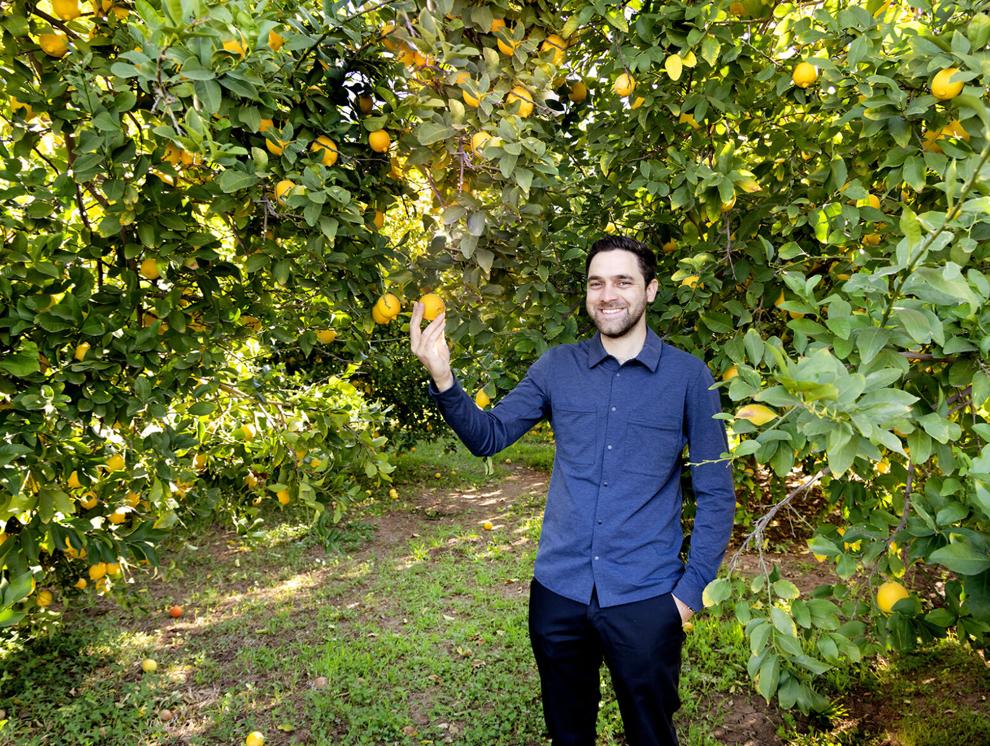 ---
An entire ecosystem
Agritopia Farm raises honey bees to help with pollination, and the trees are fertilized using chicken manure, but no pest management is required. Clover is used as a cover crop to support nitrogen fixation in the soil.
William Johnston, Joe's son and the CEO of the family company, considers the farm's variety of produce one of its strengths as the center of its community.
"Adding olives and dates to our harvest really allowed us to bridge the gap during the hottest part of the year," says Will. "Citrus keeps us going through most of the winter months."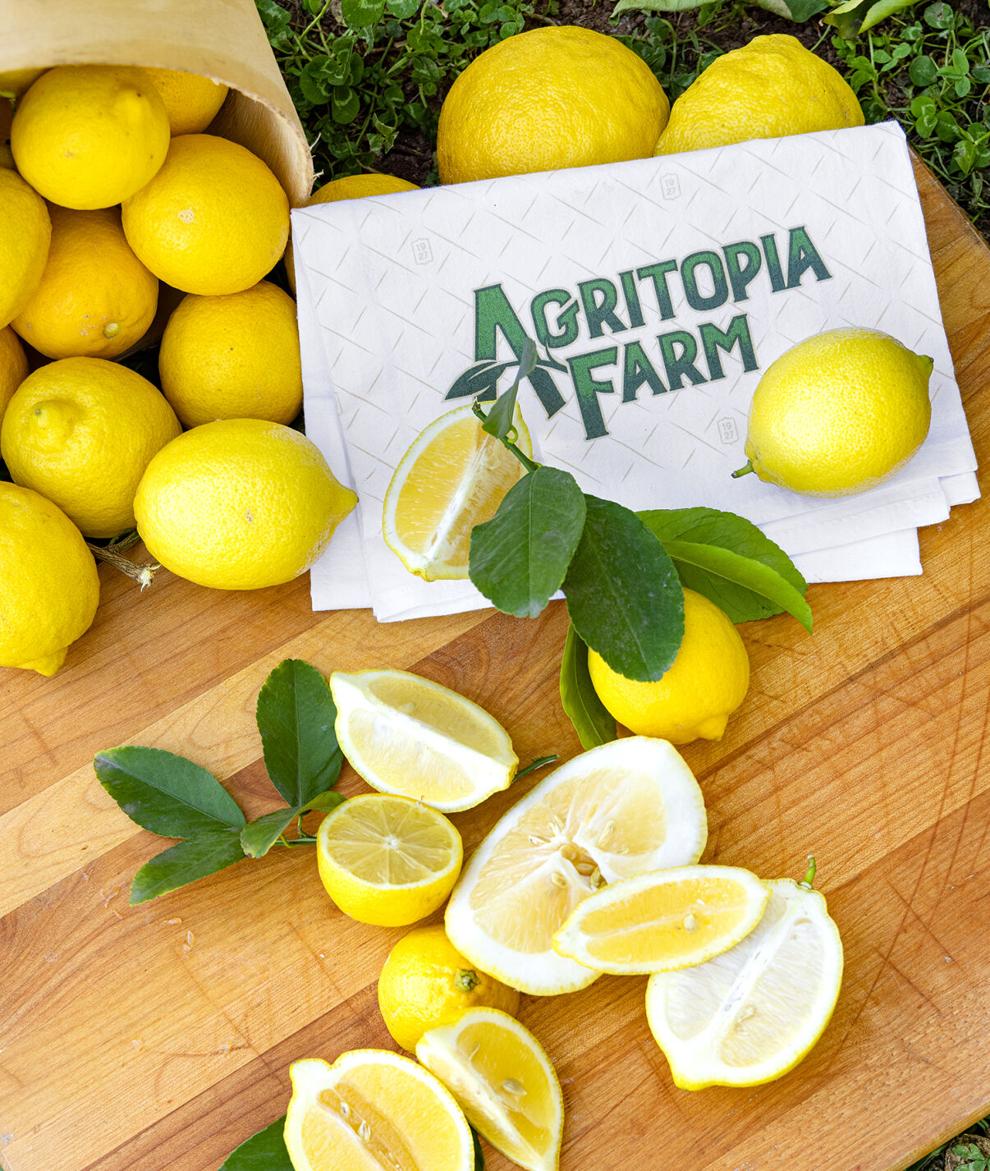 Crop diversification has allowed the farm's CSA to extend its season to 48 weeks a year.
"I think one of the best things I've learned while living here is the seasonality of food," says Agritopia Farm Director Katie Critchley, who has lived within the community since 2004.
"It gives me a deeper appreciation for where my food comes from. I think citrus is one of those things that we, as Arizonans, take for granted," she says. "Seeing visitors so blown away by how plentiful our citrus growth always renews my excitement for the season."
Katie and her husband fell in love with the neighborhood when it was still utilizing model homes to sell houses.
"We came back again and again; I think we visited thirteen times before we decided to buy our home. We got married on the farm, and have a lemon tree in our backyard," she says. "We were totally enraptured with Agritopia. It felt like a dream."