Heat seeps from the dirt. The sun is searing, dust rises from the field, and as if in a relay race, hundreds of workers move constantly. They reach through the velvety leaves of several-foot-tall, bushy green plants, snapping tomatoes clean off the stem with a pop, piling them in hefty buckets filled to the brim, and hauling them to the nearest truck, rows of which are lined up in waiting. 
From a bird's-eye view, the perfectly prim lines of tomato crops end abruptly in the chaos of marsh grass, pluff mud (a black, sandy mud indigenous to the region), and the winding tentacles of nearby creeks. Beyond the marsh flows the blue Station Creek into the nearby ocean with a thin string of barrier islands in-between. In the fields, the focus stays with the task at hand: For every bucket emptied into the trucks, pickers receive a token to cash in at the close of a long day. The next morning, they start again.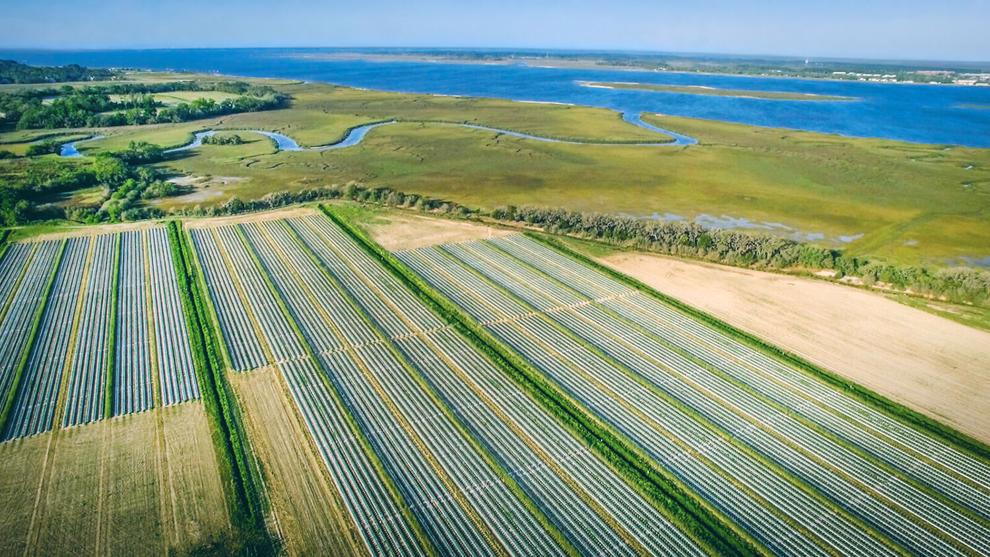 All of June, across 400 of the 1,000 acres that make up the family-owned Seaside Farm on St. Helena Island, South Carolina, the race continues. By the end of the month, some 24 million pounds of round beefsteak tomatoes will be picked, packed and shipped to ripen in their crates turning rosy-red before they reach grocery store shelves. It was discovered that, when tomatoes are shipped green, they'd be perfect by the time they reached a shopper's stew or sandwich.
The harvest on St. Helena has been happening this way — with slight variations and modernizations — for five generations spanning more than a century, since a South Carolinian tax collector-turned-farmer named Gustav "Gus" Beauregard Sanders came to understand that the hot, heavy air and the salty, sandy soil on this spit of low country land was the ideal terroir for luscious, flavorful tomatoes.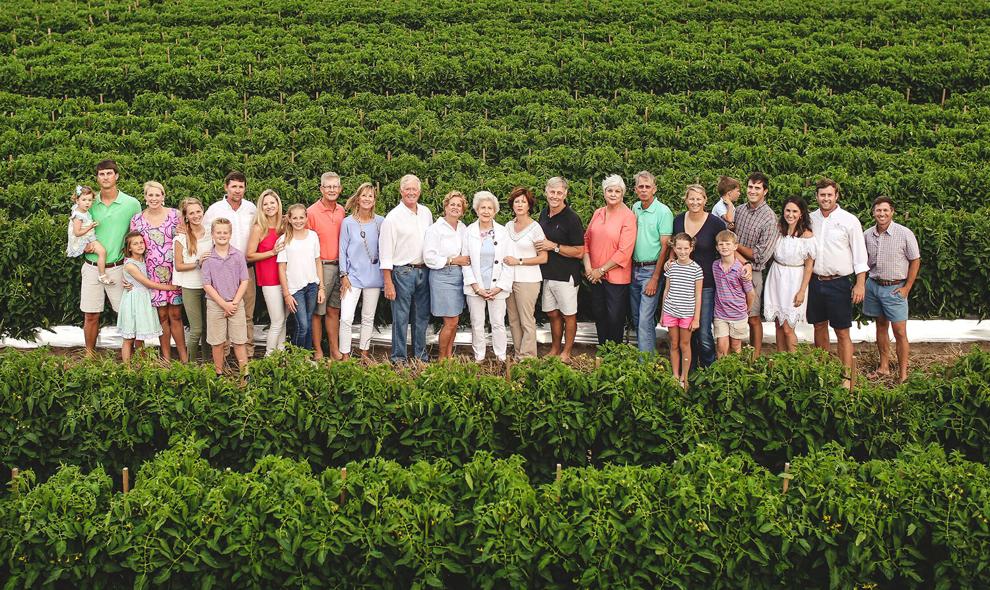 The farm's sprawling property is dotted with 18th- and 19th-century buildings. In one such building, a renovated mercantile built in 1877 with white-washed wooden walls and big windows, 39-year-old Ross Taylor's desk is gathering dust.
During harvest month, Taylor, a fifth-generation Seaside farmer and founder of the family's new product line, Seaside Grown, won't get much business development done. It's all hands on deck. 
"We've been on this land for a long time, farming tomatoes," he says. "And really and truly, that's what we know."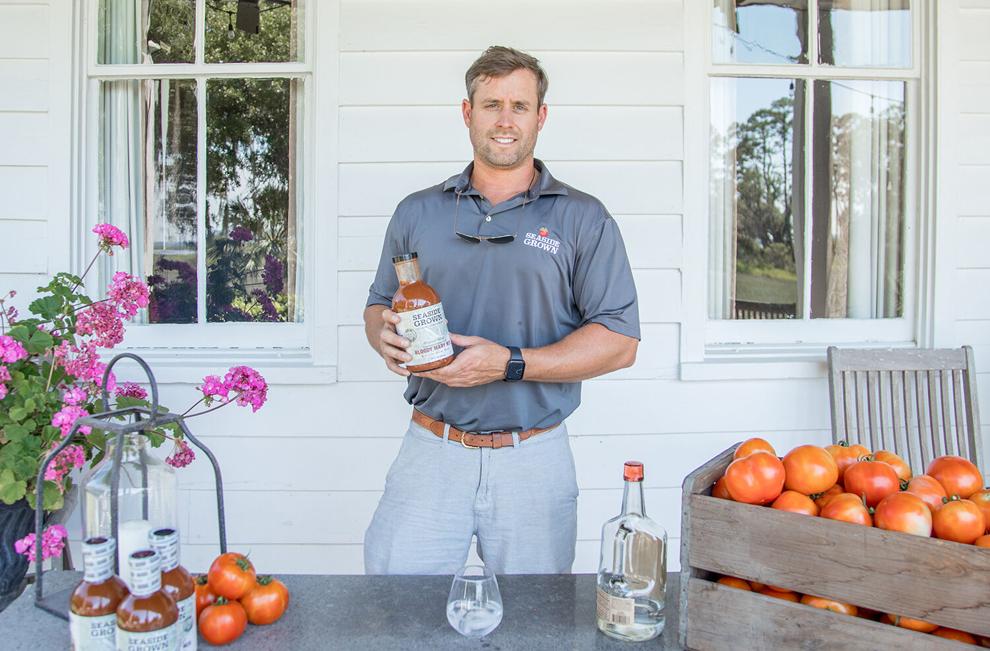 ---
Rich soil, richer history
Seaside Farm sits in the heart of a community called Frogmore on St. Helena Island, and to understand its present-day culture, one can tug on the threads of its past.
The thriving pre-war economy of the low country relied on the labor of thousands of enslaved people to produce its famed Sea Island cotton. In November of 1861, while the Civil War roiled throughout the South, the Union Army took control of South Carolina barrier islands. Eventually, former slaves would stay in the area and farm cotton under the new management at 4 cents per pound, but Sea Island cotton's heyday was coming to a close.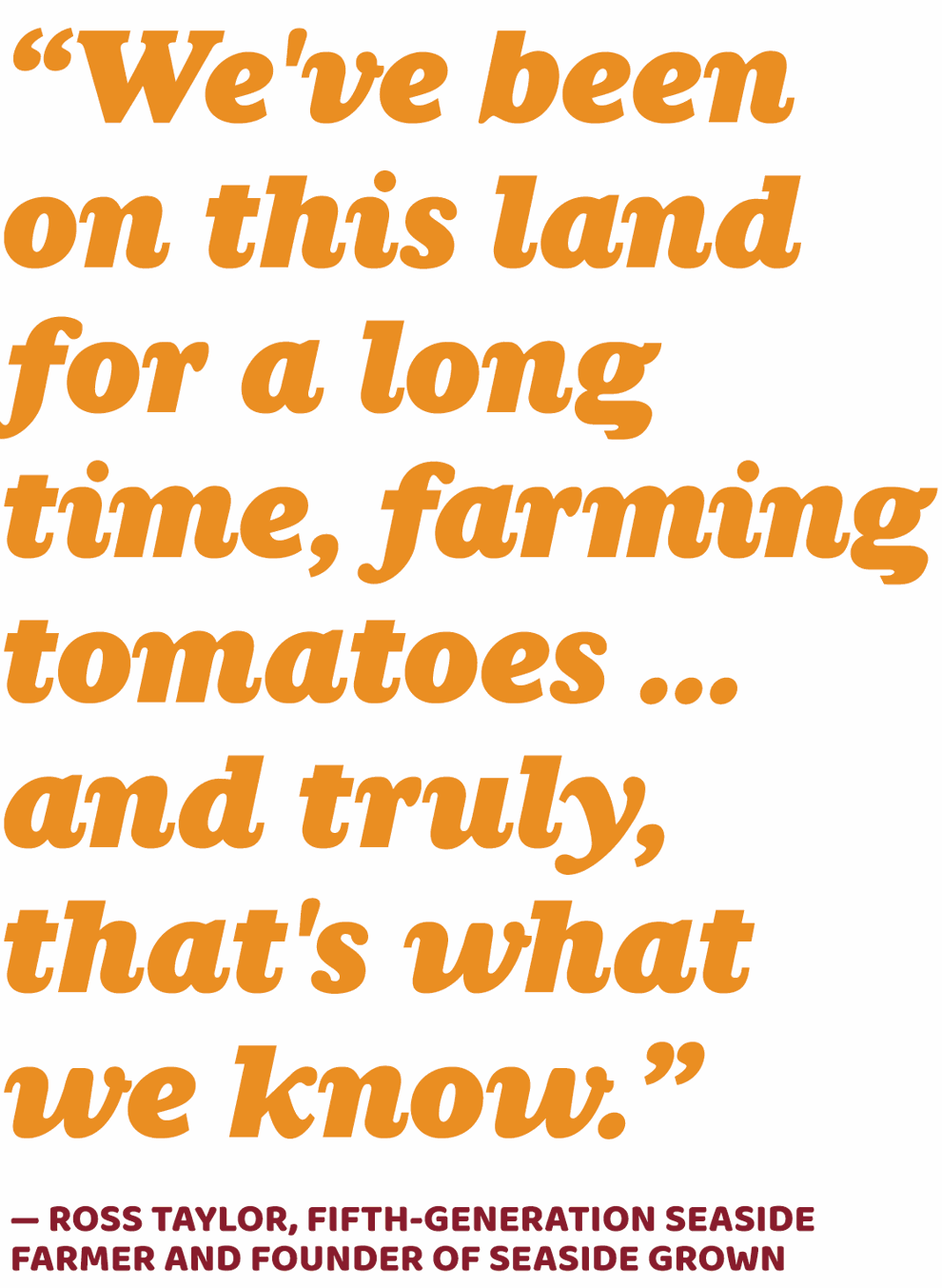 Other things were changing, too: On St. Helena Island, near Beaufort and Port Royal — coastal towns south of Charleston — northerners' reconstruction efforts led to the founding of the Penn Center school in 1862. Funded by Philadelphia Quakers and staffed by abolitionist missionaries and teachers, it is one of the first-ever places in the South where formerly enslaved people could legally pursue formal education. 
Some 25 miles south, in Okatie, South Carolina, Gus Sanders was just a toddler. Not quite a half-century later, around 1903, he would settle on St. Helena at a former cotton plantation and plant the seeds of his tomato empire.  
"Gustav Sanders was my grandfather's grandfather," Taylor says. "He started out in politics and started buying and selling land as a tax collector. We owned Hilton Head island at one point, though back then there was no bridge over."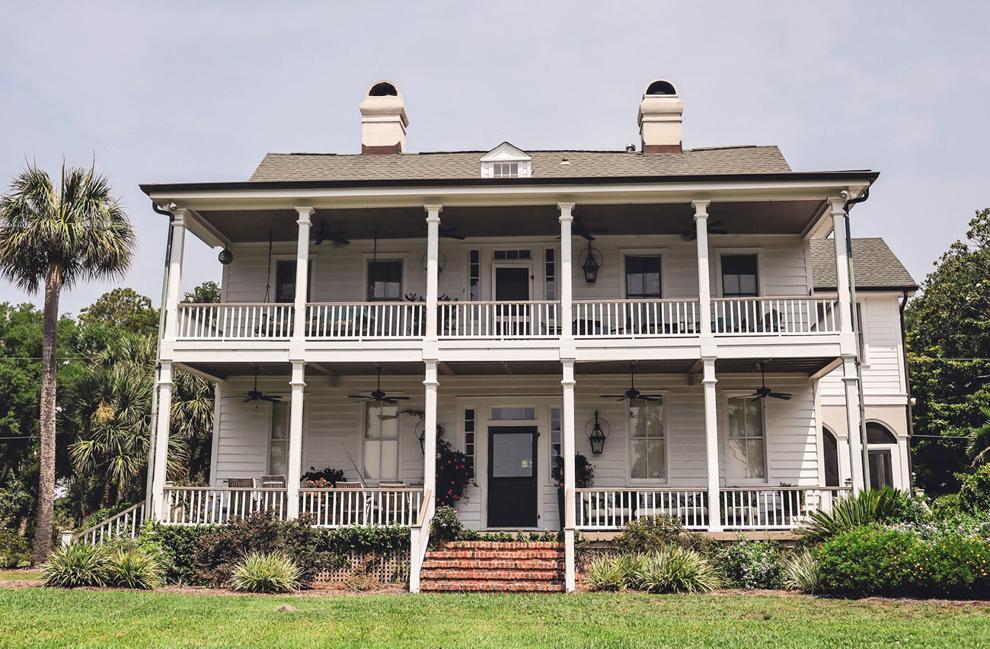 According to Taylor, Sanders sold Hilton Head and bought the farm, and with it, the Frogmore Plantation Complex including a plantation house built around 1810, which was later owned by Penn Center founders Laura Towne and Ellen Murray. Now on the National Register of Historic Places, this piece of history is also a family home, now the residence of his uncle, Bill Sanders, and aunt, Caroline Sanders Hatcher. It has a modern achievement too: It was borrowed and put to use on-screen in the 1994 blockbuster movie, "Forrest Gump."
---
Planting starts every March on Seaside Farm, and if all goes as plan, every June comes the harvest. Some aspects of this operation have evolved over time. For example, the third generation recalls Seaside's old packing process: It was dependent on the tides.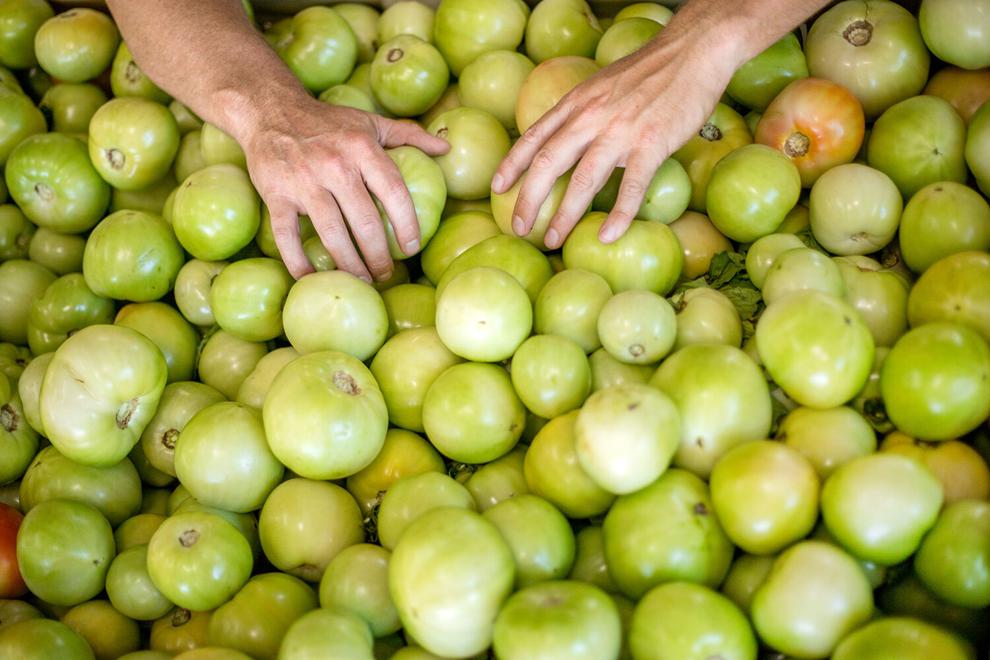 The Sanderses and farm hands brought their harvest to a barge in the marsh. As the tide came into the marsh where the barge was located, the barge would float to Port Royal where tomatoes would be unloaded into refrigerated rail cars and distributed throughout the region. As the tide went out, the barge would naturally head back and settle onto the creek bed again, ready to be reloaded with more tomatoes. 
Today, Seaside's distribution is no longer reliant on tidal flow, but other parts of the process remain virtually unchanged, including picking and sorting by hand. "There's tons of automation now, but still so much of this process is done by hand." Taylor says. "Over 120 years, we still haven't found a better way."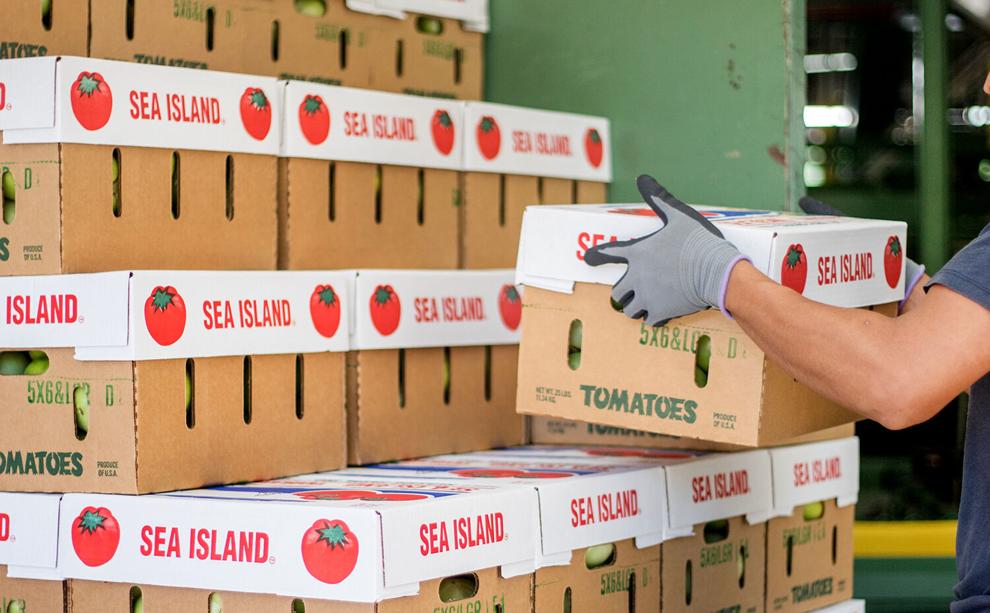 Now, the picking is carried out by some 500 foreign workers permitted under the federal government's H-2A work visa program, contracted for tomato harvest. As each truck is filled, it makes the short drive across the property to the packing shed. Like a bustling city highway at rush hour, the barn-sized network of winding tracks and conveyor belts inside are mostly full of shiny, pale-green tomatoes traveling along their designated routes before carefully reaching sturdy cardboard boxes. 
When a pink, orange or red tomato comes down the belt, it is plucked by hand and set aside. It has another important job to do.  
---
The U.S. government estimates that 40% of produce harvested in the U.S. goes to waste at some point in its journey between field to fridge. This adds up to more than a billion pounds wasted. Millions of pounds fall away at the very start of the supply chain, discarded by the farmer or left unharvested due to pests, storms and other disasters. Foreign markets and supply and demand also play crucial roles in driving the market.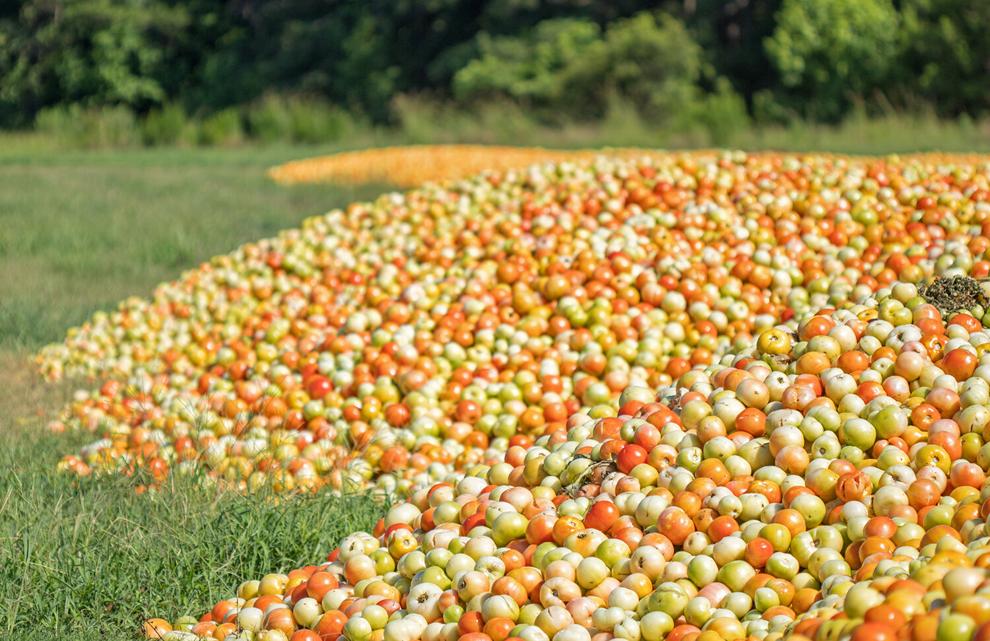 With planning and bipartisan legislation combined with targeted education and awareness, a large amount of this food waste can be salvaged. Nearly half of recovery potential starts on the farm with supply chain reconstruction. For example, one massive driver of waste is the distribution conundrum of getting a vegetable to market before it goes bad. This is particularly concerning when it comes to the delicate, thin-skinned tomato. 
"We have always thrown away the beautiful ripe tomatoes that are too ripe to sell because we ship the tomatoes green; we don't ship them ripe because they don't keep," explains Taylor's aunt, Caroline Sanders Hatcher, in a recent video. "In fact, we've paid to throw them away since the very beginning. And that has been such a dreadful loss."
Taylor grew up watching the ready-to-eat tomatoes plucked off the belt and tossed. "I've spent my entire life wondering why we haven't been doing something with the tomatoes we've been throwing away," he says. With his prompting, four years ago, the family — including his uncle, Gray, and cousin, Graham Sanders, who heads agricultural operations at Seaside — began to reimagine the process. The key to waste reduction here, it turns out, was a cocktail.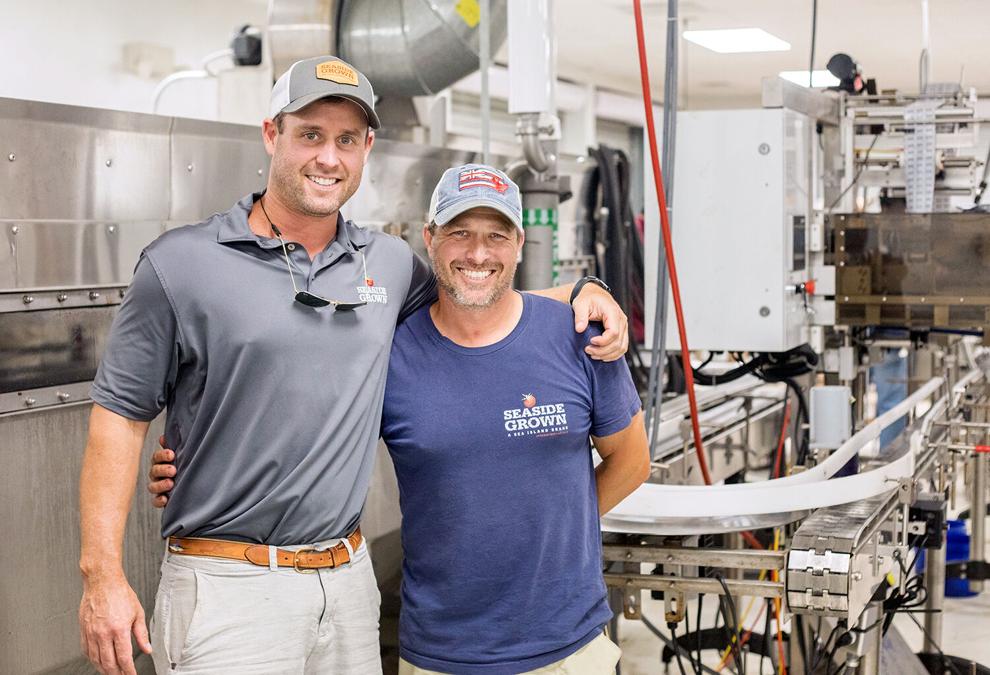 ---
Taylor partnered with a friend and chef, Will Collins, to devise a plan to turn ripe tomatoes into bloody mary mix the very same day they are picked from the vines. This was the impetus for the founding of the new product brand, Seaside Grown. The first round of its bloody mary mix in 2017 was a deeply homespun effort. Even Taylor's 90-year-old grandmother and her sister, who Taylor describes as consummate Southern belles, were hand-pouring mix on the first iteration of the bottling line. 
"That wasn't sustainable," he laughs. But in order to keep up with the frantic pace of harvest, they didn't have time to work with outside partners, either.  
Its origin is debated, but you can learn how to make a bloody mary from two experts: one who wrote the book on it, and a tomato farmer.
"We're trying to work in a very, very tight window. Nobody that we talked to from a co-packing standpoint understood the time constraints," he says. "We had a freestanding building that was wide-open, so we converted it to a bottling building, packing our own product, at our own facility, on our own property. It's truly field to glass." 
Four short years later, Seaside now makes and bottles bloody mary mix start to finish on-premises, and beyond bloody marys, they produce more than a dozen other products. Salsas, sauces, jams and more are all made with farm-fresh ingredients and sourced from Seaside and other midsized independent farms. Their owners found themselves up against the same supply chain and distribution problems the Sanders family had set out to solve, and wanted to do something about it.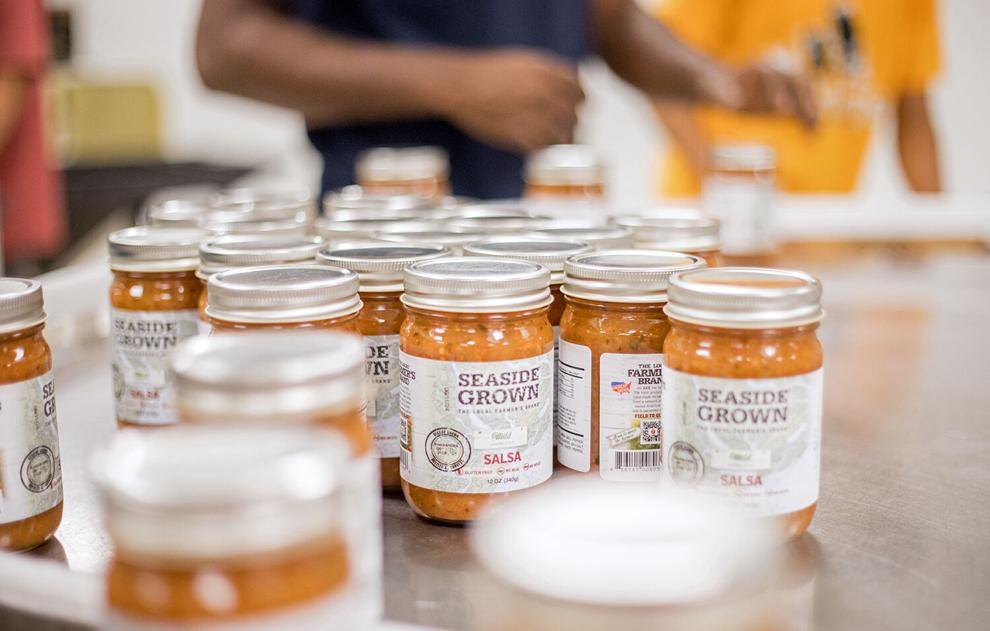 "We have farming friends in other areas who were having the same issue and need that we had, and we can help that local farmer add to their bottom line." But for Taylor, it's bigger than individual farmers. "I'm not trying to get political here, but the impact that agriculture has on the United States is paramount," he adds. "If we're no longer growing our own food, we're not controlling our food source, and that's a national security issue." 
With Seaside Grown, he explains, the objectives are threefold: First and second, "We're able to help that bottom line of the farmer, but we're also going to nationwide chains, the Publixes and the Fresh Markets of the world," bolstering the availability and awareness of, and hopefully, the demand for, American-grown products. 
The third goal has inspiration much closer to home.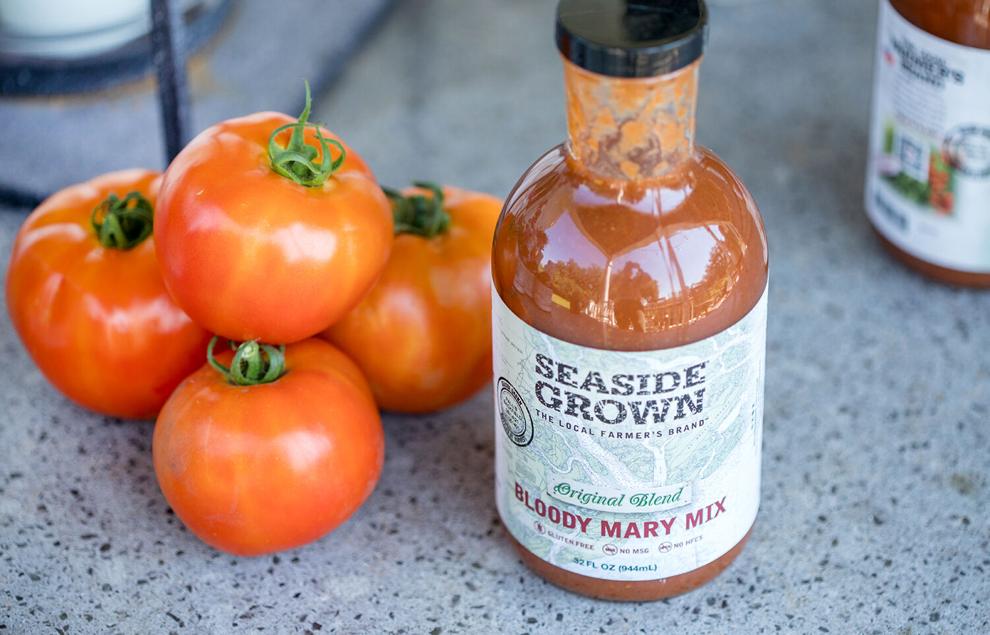 ---
The Sanders family tree has deep roots on St. Helena — and with every decade, more branches. 
"We've got so many different mouths to feed now," Taylor says. "But there's only so much one company can do. We're on an island. We only have so much land, and the market we're growing can only yield so much in a specific amount of time. In order to keep the family business going and to allow family to continue coming back into it, you have to find new ways to be sustainable."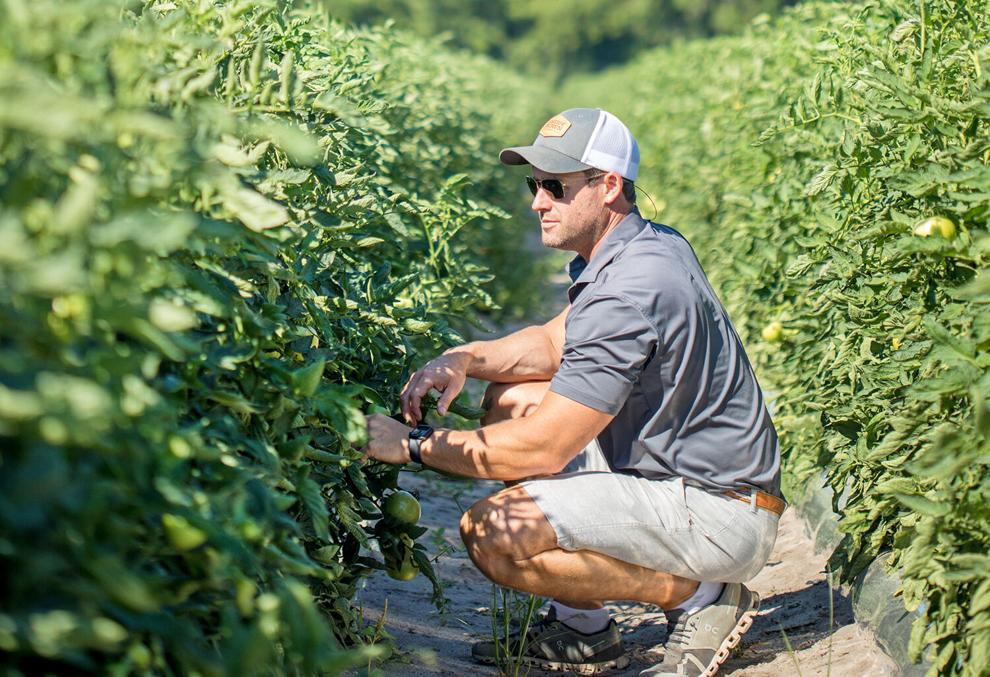 Of Taylor's generation, five of nine have active roles on the Seaside team. The new guard is still up in the air with the oldest in school, "trying to figure out if they want to be part of it or not," says Taylor.
He hopes they'll be excited about taking the reins one day — and not just to farm for the harvest in the sweltering low country summer. He dreams that, as the company evolves, there will be roles that call for creativity, world travel and all manner of skills that may interest them. 
"It would be fantastic for the farm to become all things to everyone," Taylor says. And as Seaside Grown finds new ways to celebrate family farmers and the fruits of their labors, its potential stretches endlessly beyond the ocean's horizon.