Dairy milk alternatives have really had a glow up in the past 5 or so years, and oat milk has found firm footing in cafes, ice cream shops and homes across the U.S.
From being closest in flavor for adding to coffee to requiring less water to produce than almond milk, oat milk is a delicious and sustainable option that we can all get behind. We're certainly not going to argue with these four delicious oat milk desserts — especially when dairy-free desserts are usually more challenging to come by!
---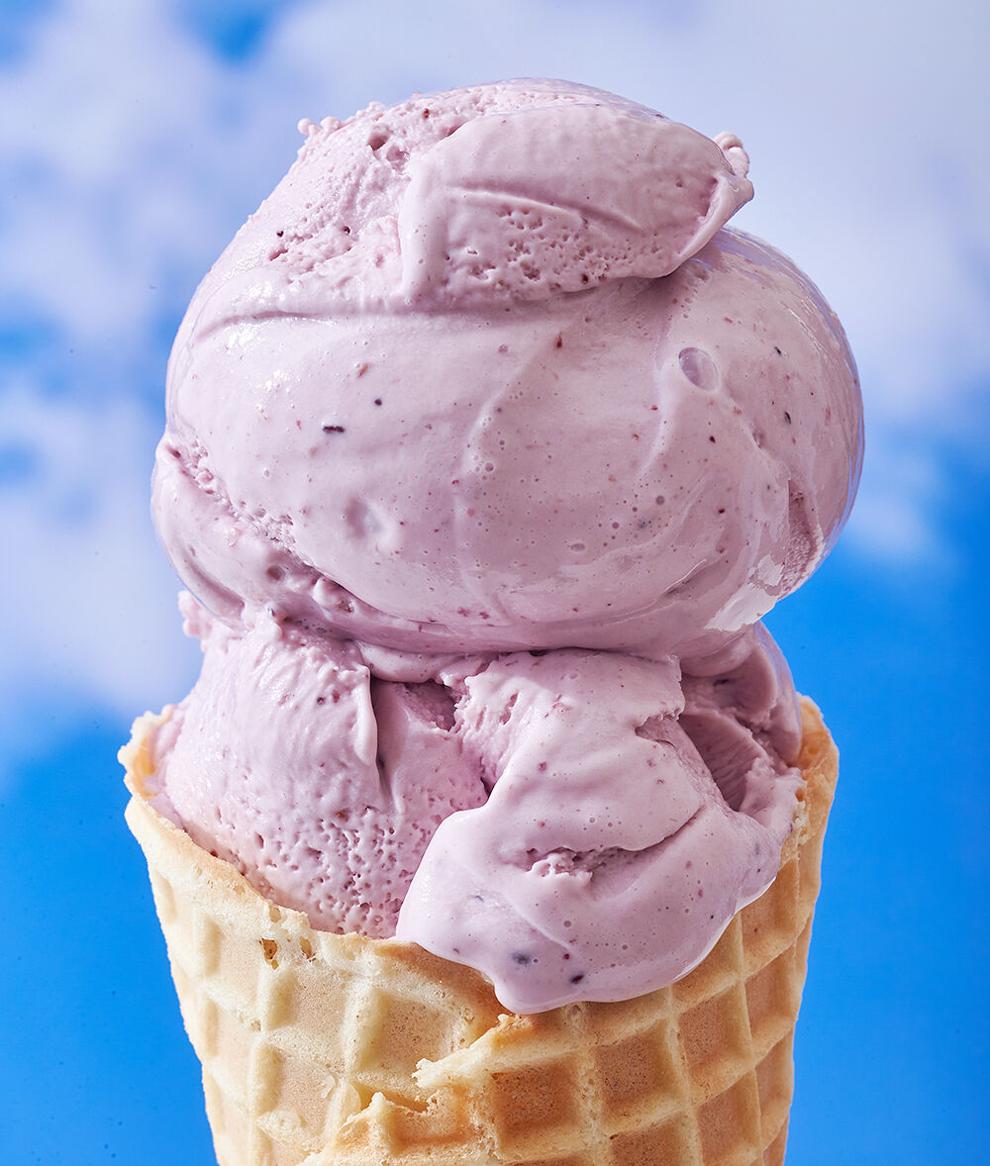 Boysenberry Oat Milk Sherbet, available at saltandstraw.com, plus locations in California, Oregon, Florida and Washington
Salt & Straw is a favorite destination for ice cream lovers everywhere, and it's clear why this charming shop is so popular across the country. Salt & Straw makes their ice cream, sherbets and sorbets in small batches by hand, and in every city where they scoop, they work with local makers, farmers and chefs to come up with fun, new flavors. 
Here's what their site says about the cult-fave boysenberry oat milk sherbet:
"Boysenberries are spectacular when enjoyed fresh off the bramble, but we had to stop from downing too many ourselves. Instead, we filled our buckets to the brim with these hulking hybrids to turn their juicy intensity and sweet-tang punch, coupled with a touch of oat milk, into the eponymous sherbet of summer." Yum.
---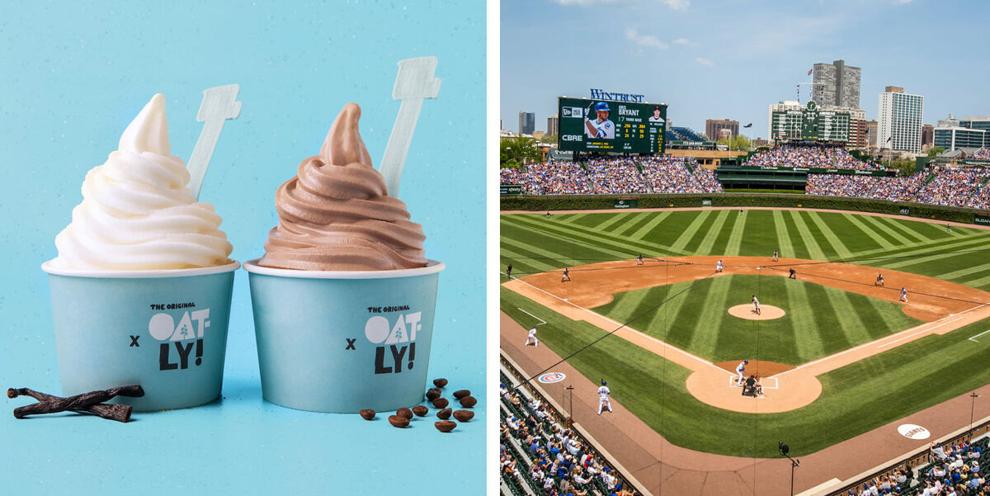 Oatly soft serve ice cream, available at Wrigley Field, Chicago; Globe Life Field, Arlington, TX; and Yankee Stadium, Bronx, NY
Early this year, Oatly, the Swedish brand of oat milk, announced a partnership with Major League Baseball to introduce their dairy-free option to fans cheering on the Chicago Cubs, Texas Rangers and New York Yankees. Although baseball stadiums are known for hot dogs, popcorn and peanuts, this sweet partnership is a huge deal because baseball fans have an appetite for more healthy food choices at games. The lucky baseball fans can find chocolate, vanilla and swirl at all stadiums.
---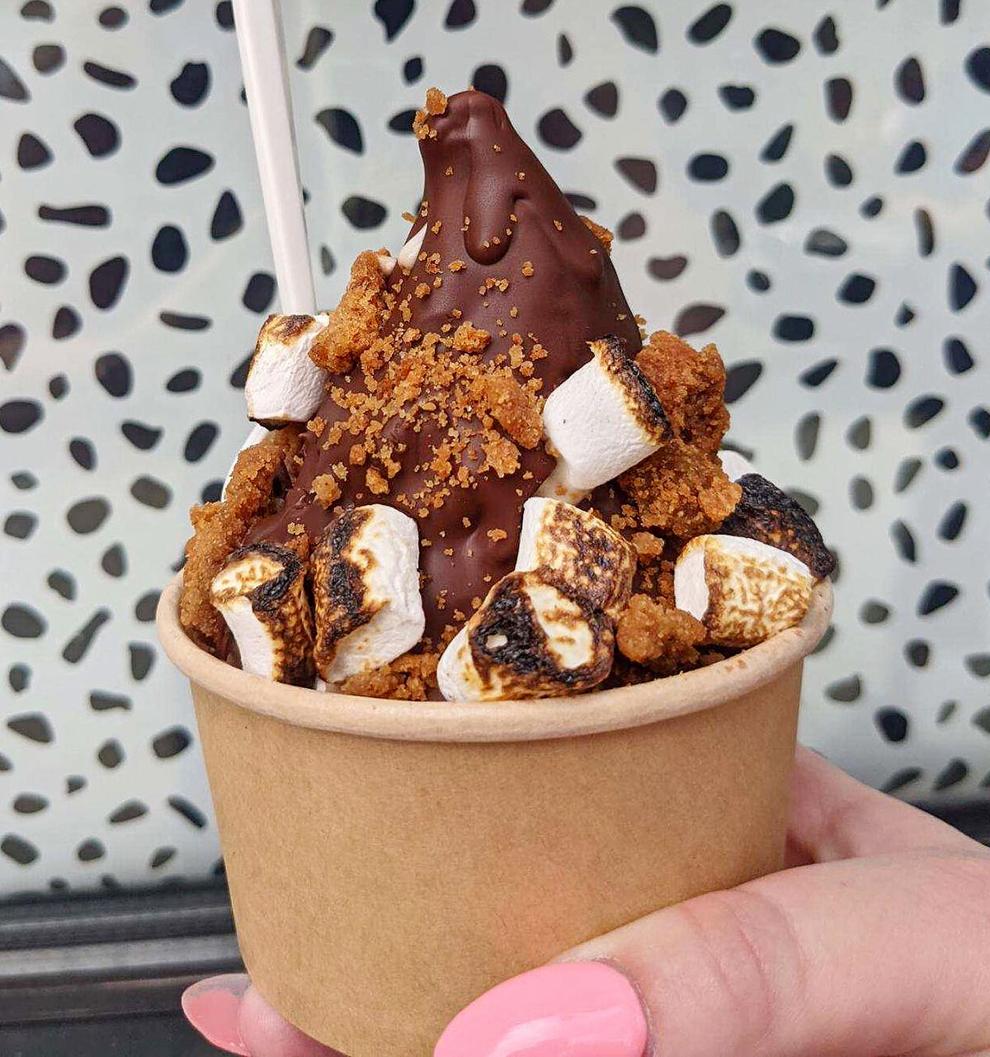 We're kind of obsessed with this tiny gem of a store in Chicago's Wicker Park neighborhood. All of their vegan ice creams, waffle cones, sauces and toppings (with the exception of a few that are sourced from vetted suppliers) are painstakingly made within their 400-square-foot shop and "with love and care, by the hands of employees who are paid fairly," explains owners Mariana Marinho and Dylan Sutcliff. Vaca's uses high-quality, certified gluten-free oat milk for their chocolate and vanilla soft serves.
---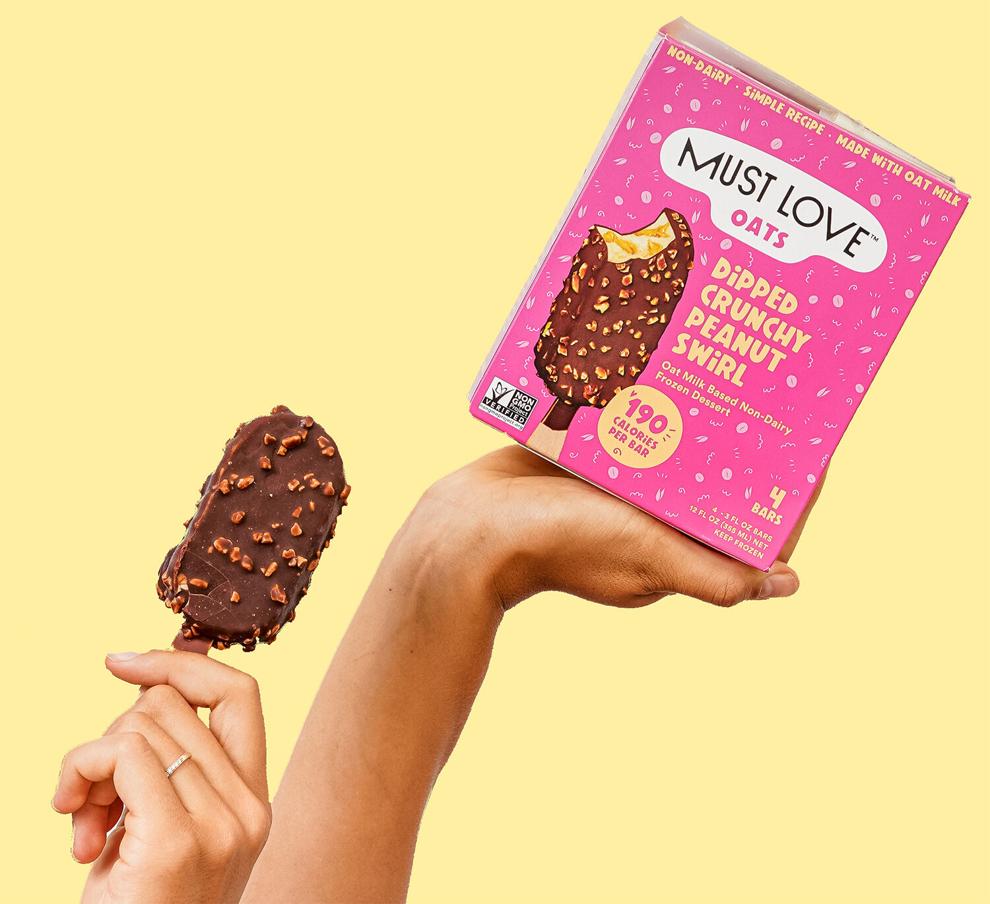 Dipped Crunchy Peanut Swirl Bars, available at must.love
We've heard amazing things about the oat milk products from Must Love, a plant-based banana- and oat-based frozen dessert and sprinkles business started by best friends, Mollie Cha and Hannah Hong. The Dipped Crunchy Peanut Swirl Bars are made with oat milk ice cream, swirled with peanut butter, hand-dipped in real chocolate and coated in peanuts to sweeten the deal.
Must Love products are sold nationally at Sprouts Farmers Markets as well as select Whole Foods Markets, independent retailers and Costco locations in Southern California and Hawaii.