These seven products prove that you can eat chickpeas at every meal (and in between, too).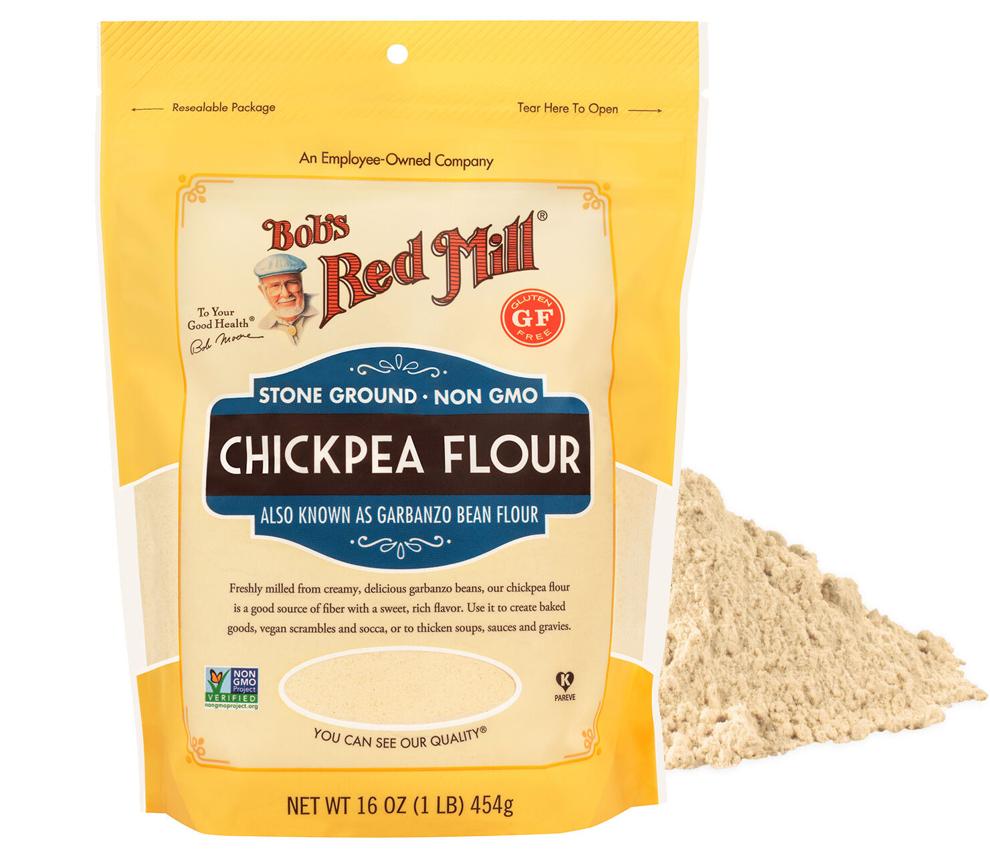 ---
The purveyor of grain, seed and bean products uses traditional quartz stone mills to grind chickpeas into flavorful, gluten-free flour.
Each freshly milled bag of chickpea flour is non-GMO Project Verified, kosher and can be used in foods ranging from bread and pizza crust to cookies and cakes.
---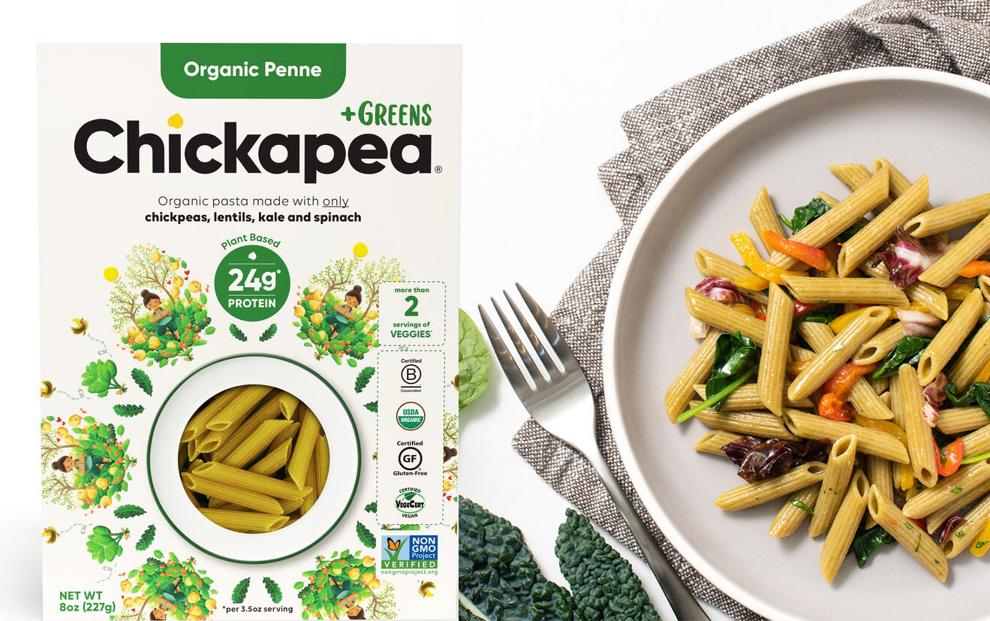 A protein-packed pasta? Yep. Chickapea's Chickpea + Greens pastas are made from a combination of chickpeas and leafy greens. They cook just like traditional wheat-based pastas but have more fiber and protein — and fewer net carbs — than wheat pastas. And bonus: they contain two full servings of vegetables, thanks to organic kale powder and organic spinach powder.
---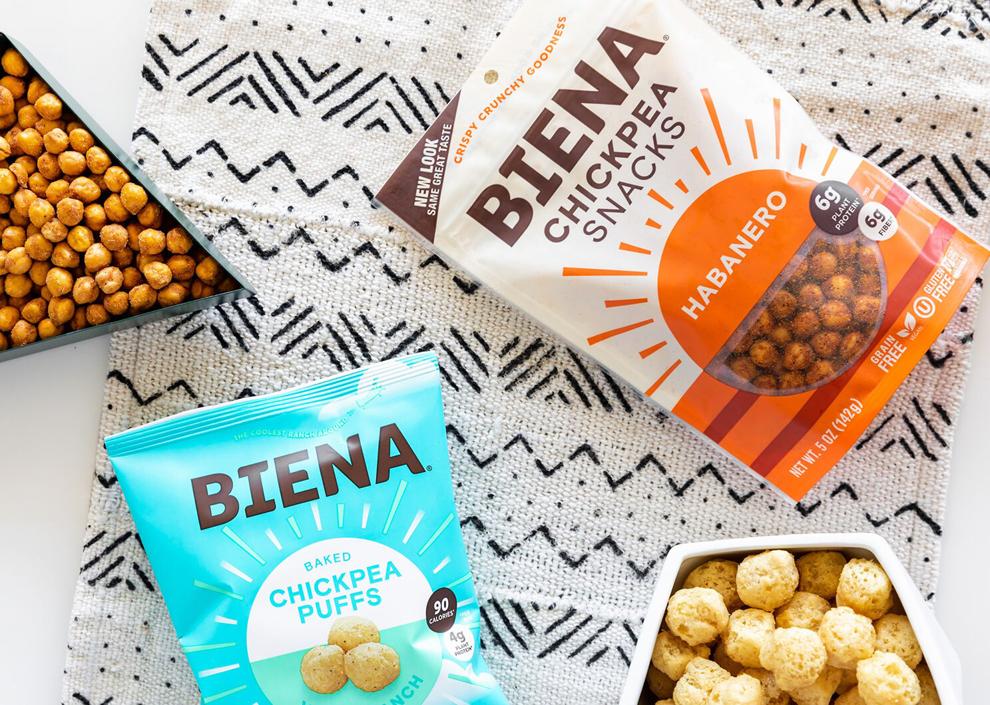 Roasted chickpeas are not only a delicious snack food but they're also chock-full of protein and fiber. Biena makes their chickpea snacks with simple ingredients, like sunflower oil and sea salt, in seven flavors including honey roasted, sea salt, barbeque and habanero. In addition to being plant-based and vegan, these chickpea snacks contain no peanuts, tree nuts, grains, dairy or gluten, making them appropriate for allergen-sensitive diets.
---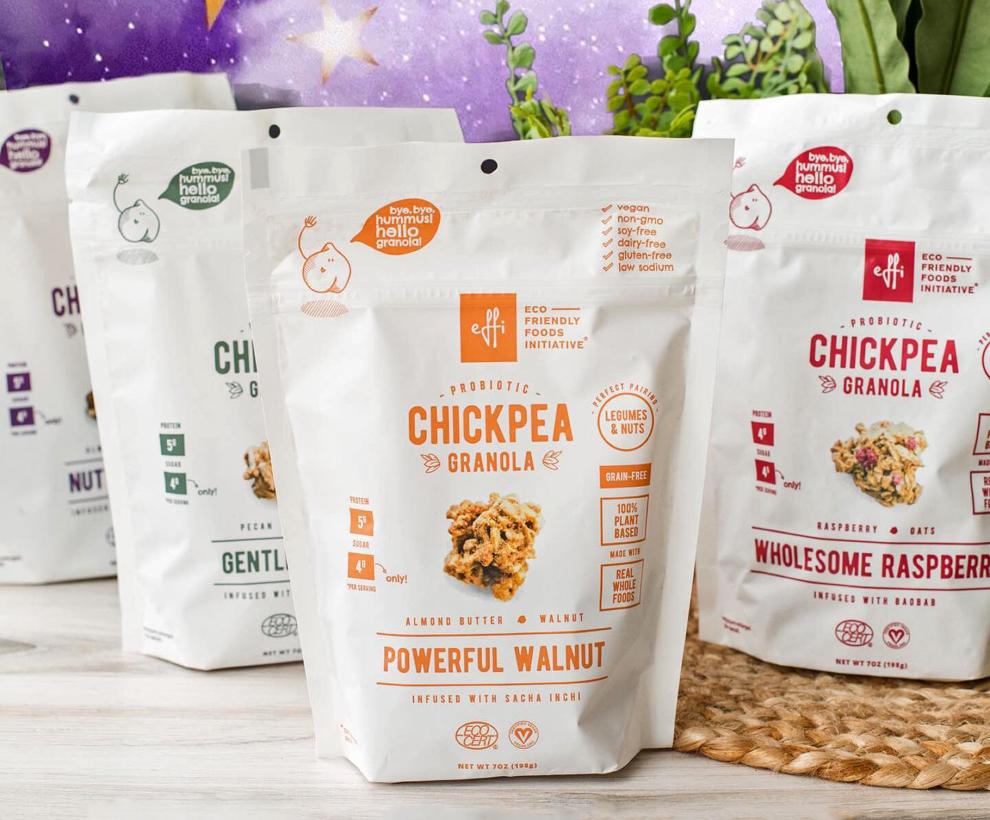 Made with organic chickpea flour, sunflower seeds, oats, maple syrup and other straightforward ingredients, chickpea granola is the perfect addition to salads, parfaits, dips and baked goods. The granola is low in sugar, gluten-free, non-GMO, vegan and organic, and like all Eco-Friendly Foods Initiative products, supports a regenerative, restorative, circular economy.
---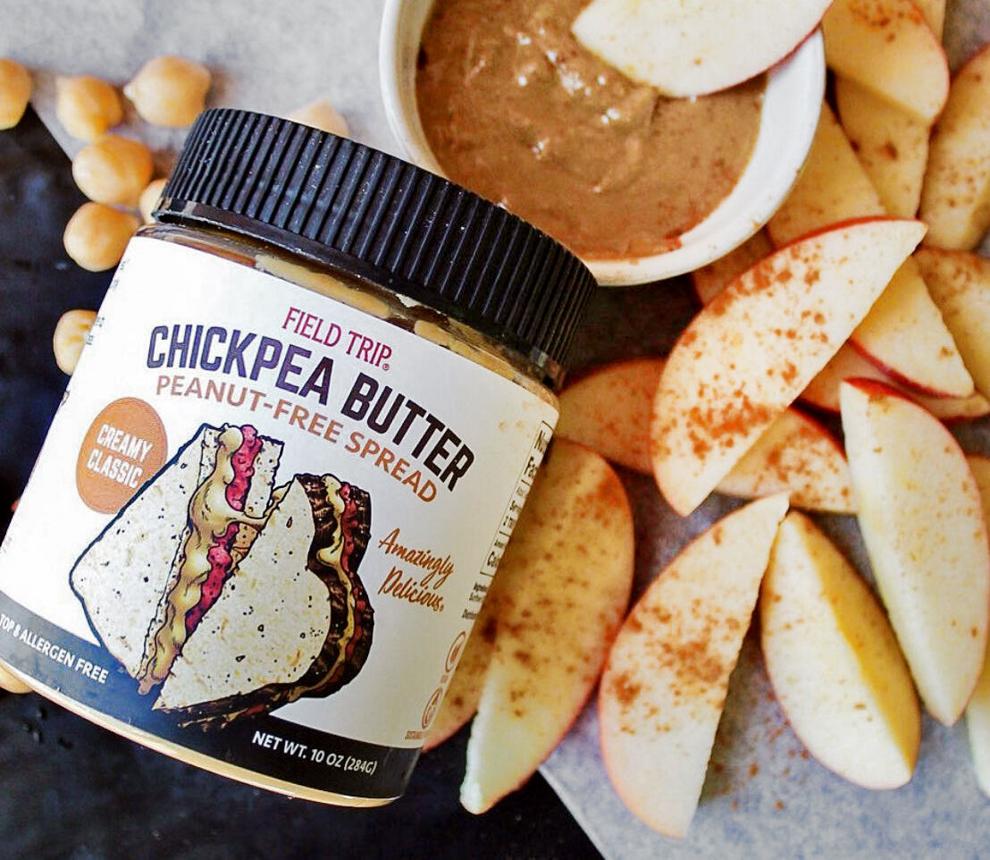 Chickpea butter is a creamy, nut-free alternative to peanut butter. Use it the same way you would any nut butter: Spread it on toast or apples or add it to a smoothie or parfait. Field Trip makes each jar with roasted chickpeas, roasted sunflower seeds, organic brown sugar, olive oil and sustainable palm oil. Their products are "lunchbox safe" and use ingredients that are free from the top eight allergens.
---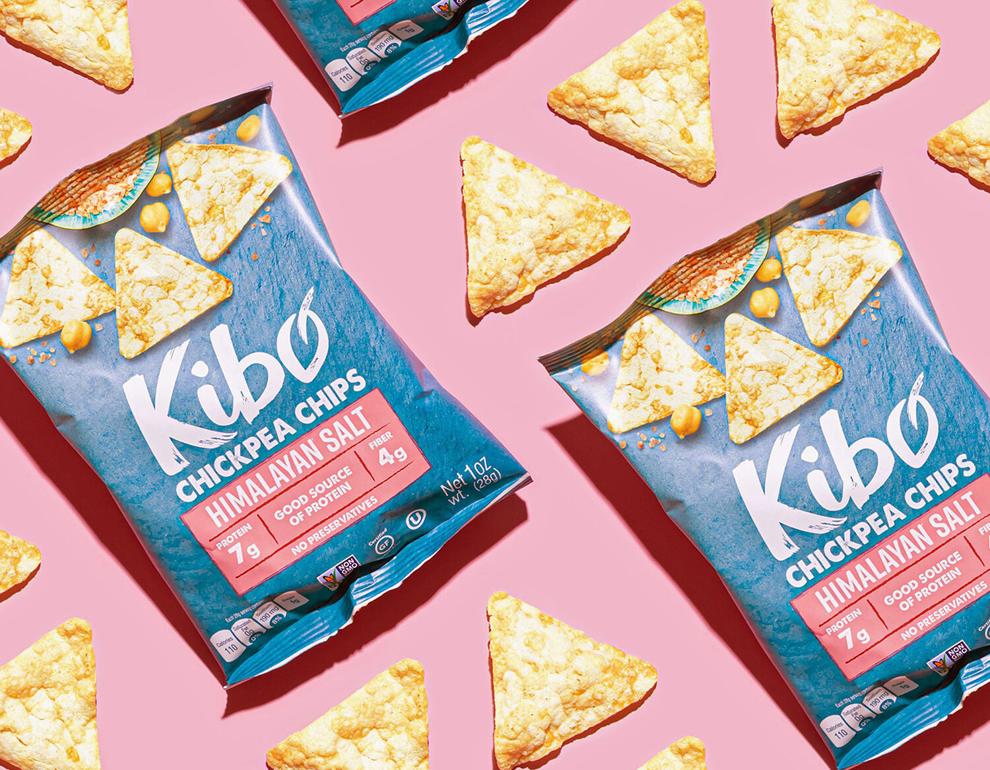 While not exactly a health food, chickpea chips are lower in calories and higher in protein than conventional potato chips. Kibo makes flavors like pico de gallo, Himalayan salt and Mediterranean herbs that are gluten-free, vegan-friendly, plant-based and non-GMO Project Verified. They promise a "chip-tone of flavor" in every bite!
---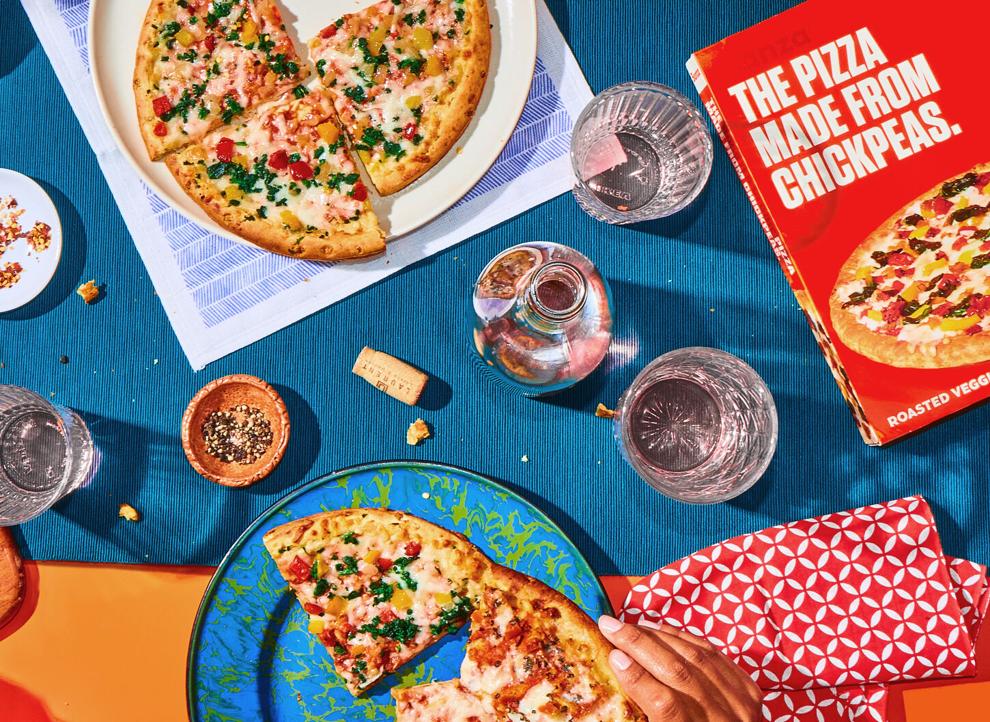 Billed as "part pizza, part canvas, totally chickpeas'y," this vegan, plant-based plain pizza crust is waiting to be topped with your sauces, cheeses and veggies. Compared to a grain-based frozen pizza, Banza's plain crust has three times as much fiber. DIY not your thing? Not to worry! Banza also offers ready-to-bake frozen pizzas in five varieties, including roasted veggie and four cheese. Yum.