Oats aren't just for breakfast anymore. An incredibly versatile grain, they can be used in savory cooking, desserts, baked goods and now with the popularity of oat milk, to flavor coffee, tea and smoothies. Even with this wide culinary reach, not all types of oats are created equal. Here are a few tips on knowing your varieties and how best to use them.
With the rise of products like oat milk and flour, oats are really having a moment.
First, it's important to understand what's inside the kernel, the only part of the plant that is used for culinary purposes. After the stalk and leaves are removed, the kernel remains. Each kernel must have its inedible hull stripped from the oat groat which contains the germ, endosperm and bran and the majority of the plant's vitamins and minerals. The oat groat is cut, flaked, or rolled, or ground into the ingredients we see on store shelves.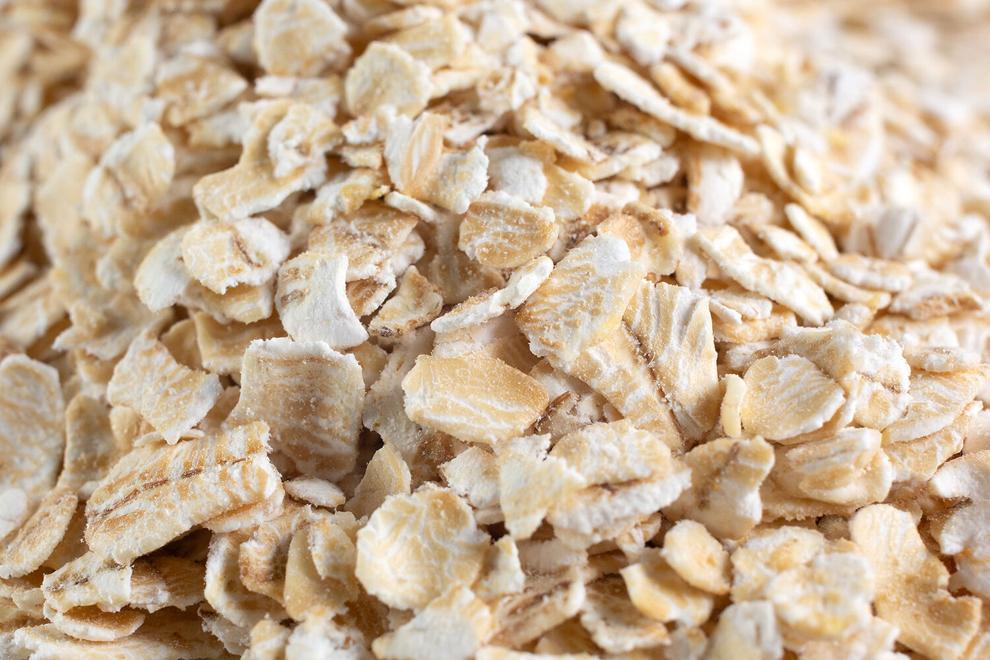 ---
Best for a quick meal: instant oats
Instant, or quick, oats are the most highly processed of all the oats. Instant oats are steamed, rolled and finely chopped, giving them a much softer texture and the shortest cooking time than their cousins. Instant oats offer convenience and ease whenever a quick, hearty meal is required. Ideal for camping, dorm room cooking and office break rooms, some instant oats are ready in 60 seconds. Many instant oats are flavored, so if you want the purest form of the product, look for labels that list only one ingredient: oats. From there you can add your own flavorings like fresh or dried fruit, jam, honey, maple syrup and spices.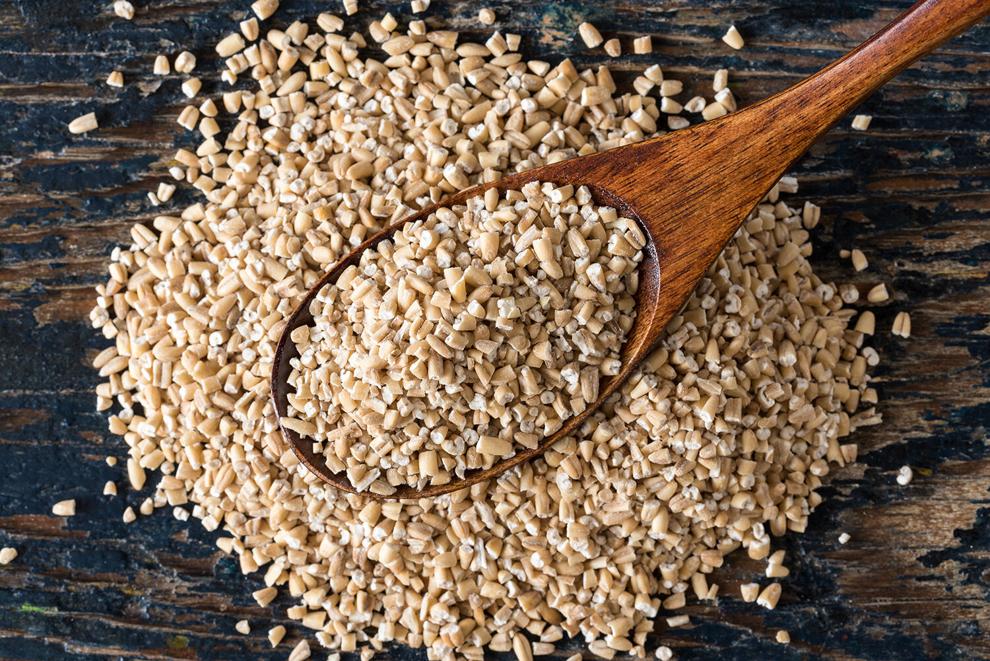 ---
Best for a stick-to-your-ribs meal: steel-cut oats
Steel-cut oats, sometimes called Irish oats, are made by roughly cutting a whole oat groat two to four times. This process leaves the oat and its texture mostly intact. This creates a longer cook time, anywhere from 20 to 30 minutes depending on your desired texture, and a large batch performs well in a slow cooker on low for up to eight hours. Some companies sell a quick-cooking version ready in 10 minutes. Steel-cut oats retain the fiber, nutrition and texture of the oat groat to a high degree. Try toasting the oats or soaking them in yogurt or milk overnight to bring out their nutty flavor and add creaminess to the final result.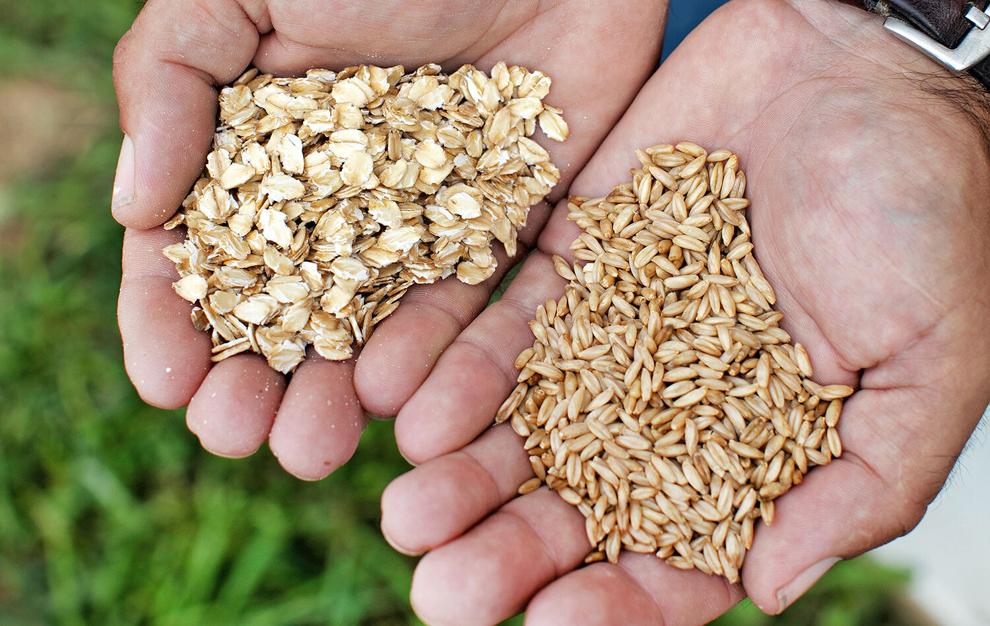 ---
Best for baking: rolled oats
Rolled, or old-fashioned, oats are the most well-known type of oats. They are made by steaming the oats and rolling them flat between steel rollers. This makes for the best texture in most baked goods, overnight oats and granola because they retain their shape and texture. Because these oats have a larger surface area, they toast beautifully. Try topping a loaf of bread with them for crunch. 
---
Best kept secret: Scottish oats
Scottish oats are made into a meal by stone-grinding whole oat groats. While this variety of oats isn't as common in the United States, it's popular in the United Kingdom where it is primarily used to make a rich porridge that includes milk, cream or butter to add a silky texture. If you'd like it a little sweeter, add a dollop of honey or sprinkle in brown sugar.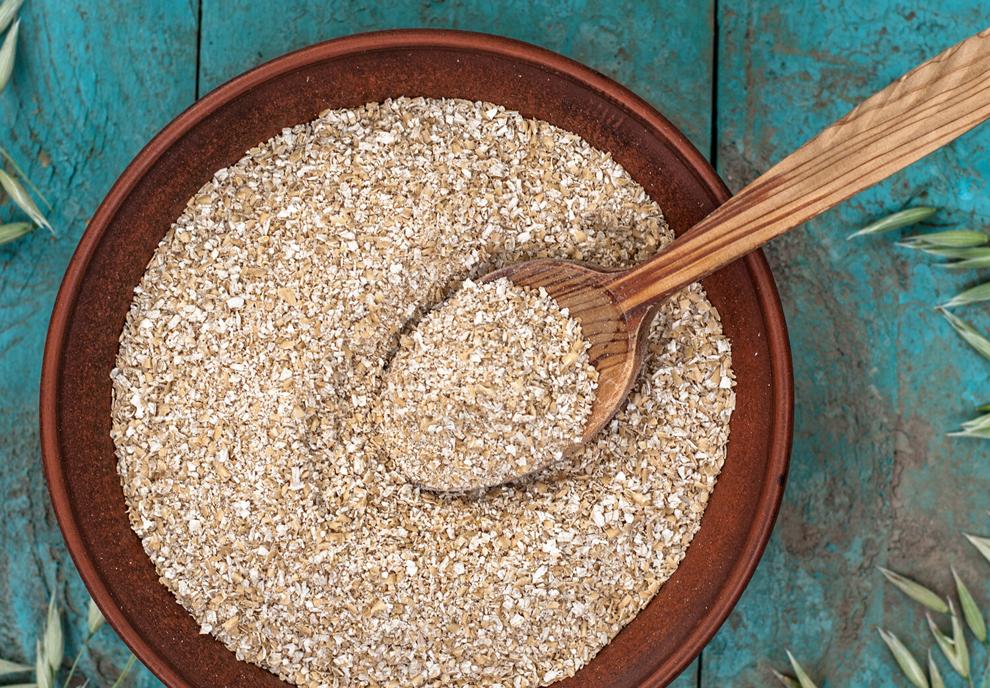 ---
Best oats for a crunch: oat bran
Oat bran, the outermost layer of the oat groat, is often considered a byproduct of oat manufacturing. It may not be a whole grain, but it is still chock-full of fiber and can provide excellent texture when supplemented to baked goods like quick breads, cakes, cookies, granola and cereal. Many like to add it to smoothies, sprinkle over yogurt, or simply stir into prepared oatmeal.