If you're like many Americans, the word "oats'' immediately conjures up thoughts of golden fields, steaming bowls of oatmeal and maybe even a favorite, white-haired, blue hat-wearing Quaker of old-fashioned Quaker Oats fame. Although these are classic images of Americana, oat products are experiencing a resurgence and culinary moment that benefit the consumer with a wide array of promising products that provide variety, nutrition and flavor.
According to a 2019 IMARC report, the global market for oats reached 23.5 million tons in 2018 and is projected to reach a value of $7.4 billion by 2026. Try picturing that in bowls of oatmeal.
Grains and oats have always been a significant part of the American diet, but with the rise of brands like Oatly and companies like Chobani launching a line of oat products, oats are gaining popularity at an almost meteoric rate.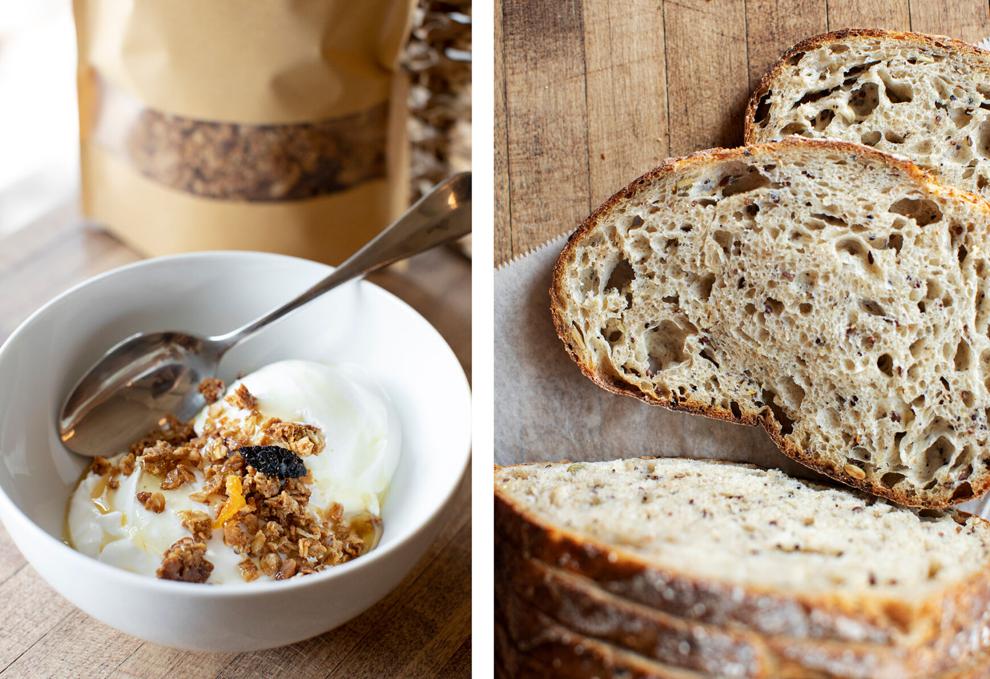 ---
Why the sudden surge?
For one, oats are a versatile crop. This seed makes an excellent breakfast food, provides a dairy milk alternative, creates gluten-free flour and adds texture to a variety of baked goods.
Today, we see recipes using both the whole grain and its flour as nutritious replacements. With the rising awareness of food allergies, particularly gluten and lactose intolerance and sensitivities, oats have provided a flavorful alternative to wheat flour and dairy.
---
Milking it
Oat milk is lauded by dairy-free coffee drinkers as the creamiest and least flavor-disruptive alternative milk. Once only available at third wave coffee shops, Starbucks added Oatly's oat milk to its menus nationwide in March 2021. The demand became so high that the company is now reporting shortages.
A push for sustainability has also helped the oat gain popularity. Unlike almonds, which require about a gallon of water to grow a single nut, oats require about six times less water to grow.
Of the alternatives for flours and milks, oats generally use the least amount of water to produce the greatest amount of yield, making them a darling for environmentalists.
---
Instant, steel-cut, Scottish — what does it all mean? The versatile grain is used for everything from breakfast (of course) to savory cooking and milk.
Delicious and nutritious
Ultimately, food is, above all, about flavor, and the humble oat doesn't fall short on that either. The buttery, nutty and warm notes of oats translate well into baked goods, breads and your morning bowl of oatmeal.
Oats may be in vogue, but they are still plain, old-fashioned nutritious. Packed with fiber, phosphorus, thiamine, magnesium and zinc, the cereal grain is both fiber- and protein-dense. Its primary type of fiber, beta-glucan, has been shown to break down more slowly, resulting in a lower glycemic load, meaning it is not super-sugary, so you probably won't crash after your morning oatmeal. 
---
The anatomy of an oat
To understand why they pack such a punch of vitamins and minerals, it helps to break down what's going on inside this cereal grain. Oats come from a type of grass that grows up to five feet tall. The whole grass is typically fed to livestock, and the vast majority of oats grown worldwide are used for animal feed. However, for culinary purposes, only the kernel, the seed of the oat grass, is used.
The kernel holds the vast majority of the plant's nutrients and is made up of four parts: the hull, bran, endosperm and germ. The hull is the hard, inedible husk that protects the kernel. During processing, the hull must be cracked and removed. This leaves what's known as the oat groat, the most complete form of edible oat. The groat is what is used to make steel-cut, rolled and crushed oats. Any oat product containing all three of these parts retains its nutritional value, no matter its form.