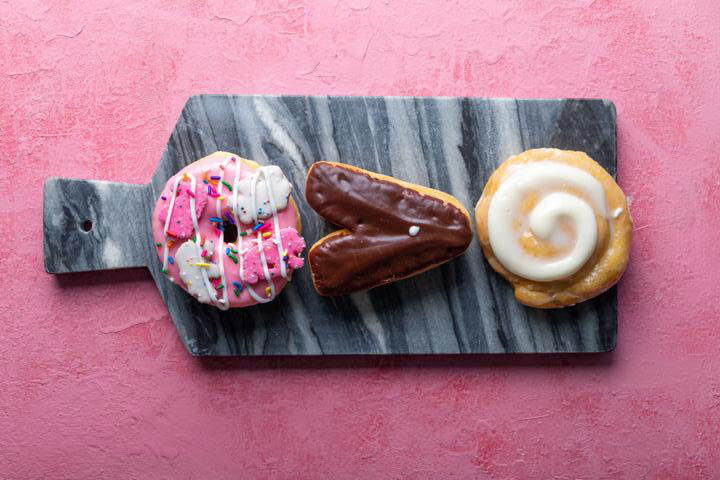 The Donut Issue is here, and we're not leaving room for any holes. We get into the history of this delicious dessert-like breakfast item, from the varied spelling (doughnut verses donut?) to its introduction into our diets. We'll discuss today's trends and explore how coffee and donuts came to be the perfect pair.
We also go behind the counter of one of America's favorite donut shops: Atlanta's Sublime Doughnuts. Owner Kamal Grant shows us what it takes to create uniquely delicious, perfectly pillowed donuts each and every morning.
We asked about your favorite donut shops across the nation, and you delivered. Using your suggestions, we compiled a list of the top 25 shops throughout the U.S. — ranging from traditional, old-fashioned techniques to all-natural and vegan varieties.
Craving a donut yet? Good news. Grant shared two recipes to create fresh-out-of-the-oven donuts right at home. (One is so easy, it contains just two ingredients!) Finally, top them off with one of his three icing recipes.