From speaking with many women growers, Audra Mulkern noticed something interesting about how they feel about the term "female farmer." 
"Some women felt very strongly that they are the farmers — and they had no problem claiming 'farmer,'" says Mulkern, a Washington-based documentary photographer, podcaster and researcher who founded the Female Farmer Project, a multi-platform documentary project that chronicles the rise of women working in agriculture around the world. While others resist the title "farmer" and downplay their work, others resent the gender modifier at all. Mulkern understands.
"We know that women are collaborative and are successful because of that collaboration," Mulkern says. "We know that women are excellent leaders. (But) gender is their least interesting [trait]. It's what they're doing with agriculture that is interesting and cool."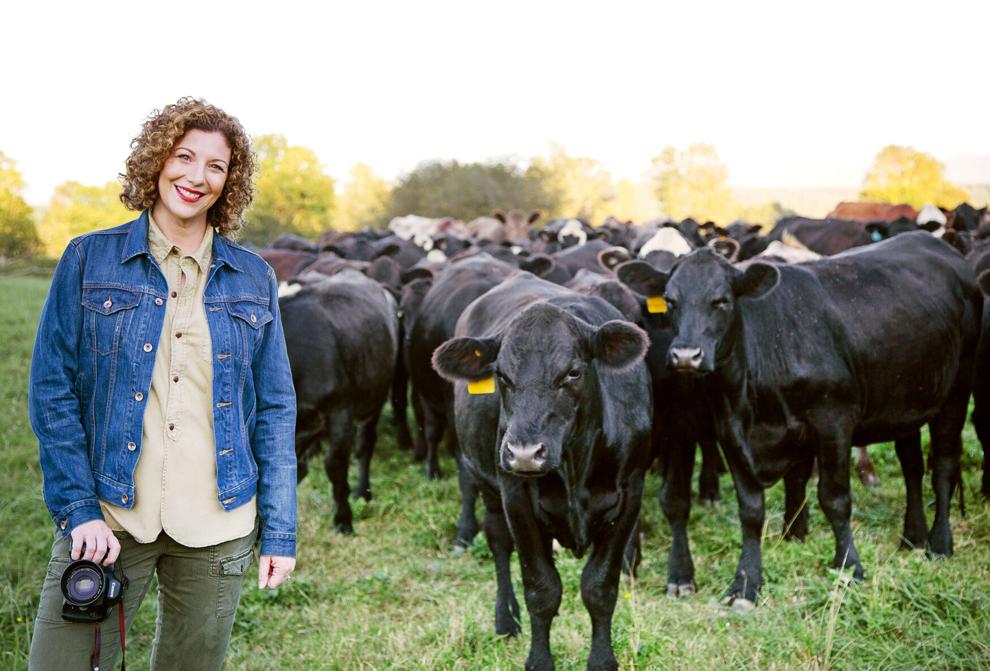 ---
A traveling storyteller
The typical image of an American farmer is likely a middle-aged white male. Until recently, women were thought of as farmers' wives or farmers' daughters; (farming was about) proximity, Mulkern says, "who you were married to, or who you were born from." 
On farms, women often raised chickens as well as children. They milked and mucked and weeded, just like the men. But the U.S. census didn't count these women as farmers and so the land of their fathers wasn't passed onto them. Since 2013, Mulkern's Female Farmer Project has challenged assumptions about what farming looks like in the United States using candid photographs — some of which have been shown at the United Nations and the USDA — a quasi-monthly podcast and a forthcoming documentary film.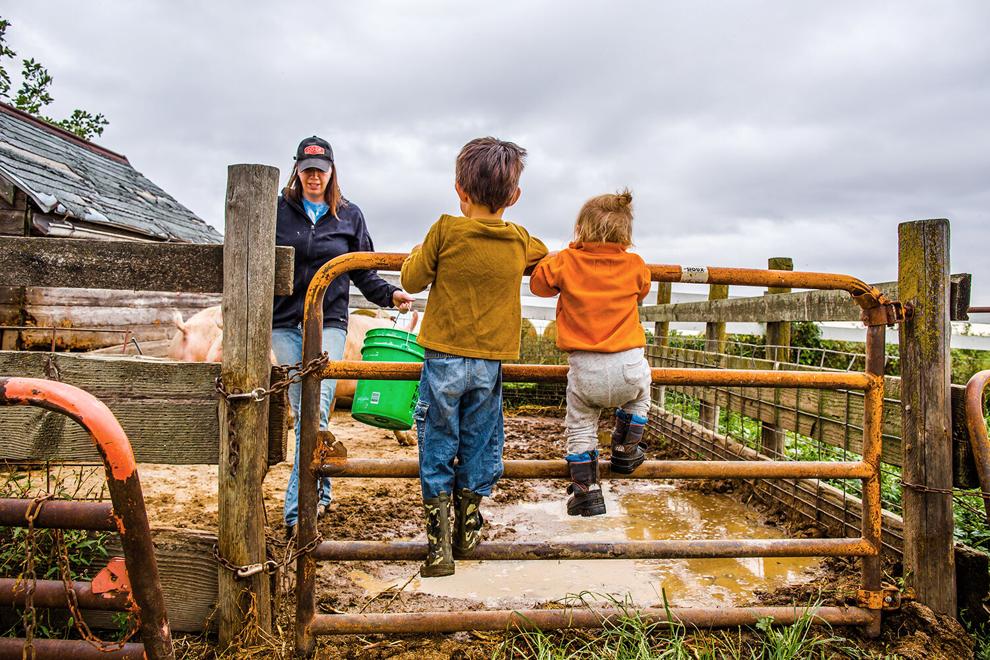 Amplifying the stories of female farmers has become both a professional pursuit and a personal passion of Mulkern, who has visited dozens of farms around the country and calls herself a "traveling storyteller." From urban farmers working a single acre of land to a university professor many states away who manages corn and soybean crops, no two farmers are alike. Mulkern's work with the Female Farmer Project shows this in vivid color. 
"I was really frustrated and angry that female farmers were not getting the media coverage that men were," Mulkern says. "I was determined to get women on the front pages of newspapers and on the covers of magazines. I've even had them on the sides of buses! I needed them to have their day."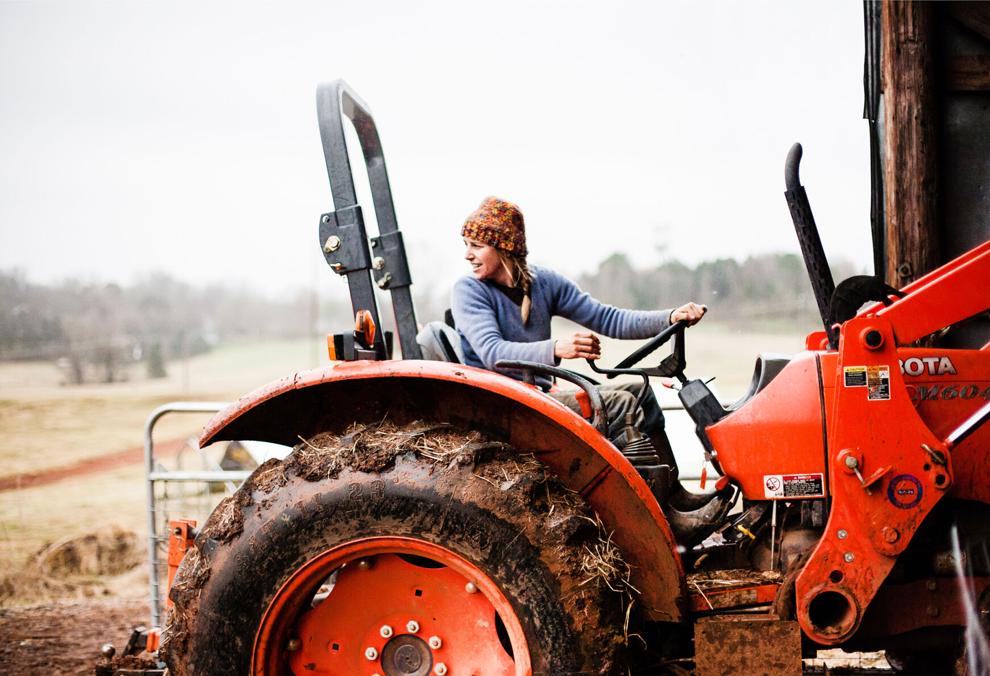 ---
Gaps in the data
Mulkern explained in her 2020 TEDxSeattle talk (one she gave to an empty room), that "women farmers are missing from the narrative, from the data, from the picture." 
The USDA didn't track gender among farmers until 1978, and the women Mulkern found in historical portraits of farmers were "wives and daughters, often without a story of their own."
"If they're not on the census, they're not in the data, they're invisible," says Mulkern. When the government develops grant programs and educational opportunities, "if you don't exist, they don't design anything for you."
It wasn't until 2002 that the USDA began collecting more information about the gender and age of other people on a family farm, not just a single person in charge. That's important because, historically, men were inheriting the land. Until a shift in 1982, tax laws supported that.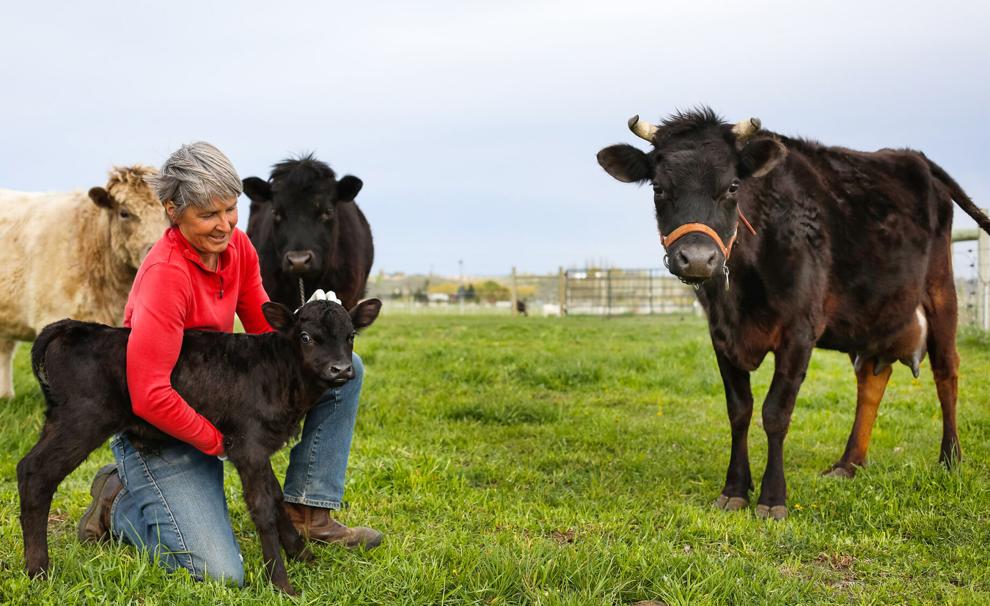 "If she had been doing paperwork, or managing the house garden or the milk cow, [before 1981, by law] that wasn't enough and she wasn't enough of a farmer to inherit the farm," Mulkern explains.
Now, women represent the agriculture industry's fastest-growing demographic. The USDA reports that in 2019, 51% of all farming operations in the U.S. had at least one woman operator. On 14% of farms, women were the "principal operator" in charge of day-to-day farming. Mulkern has found that women in farming tend to gravitate toward polycultures, often growing varieties of vegetables and fruits instead of monocultures, like corn and soy. Perhaps because their plots of land tend to be smaller they favor sustainable practices, too, like organic farming and permaculture.
"The heart of women in agriculture is how they approach agriculture," Mulkern says. "They created a system because they were locked out. They were locked out of land inheritance, education, loans, all of that, so they are super creative about how they get money and how they get land and how they find customers."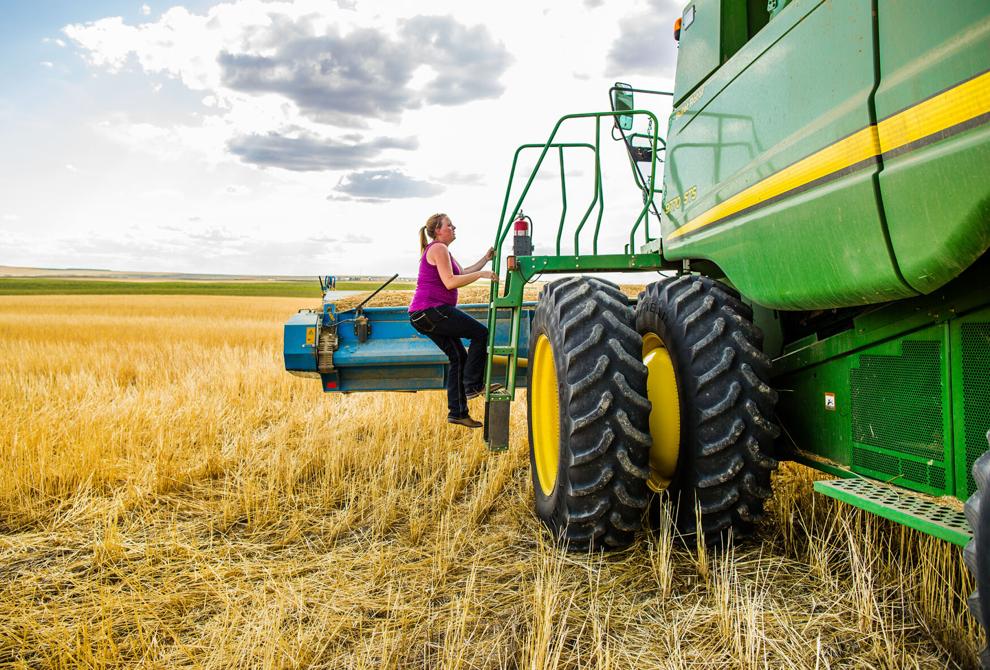 ---
'They shouldn't have to farm like men' 
While hosting the Female Farmer Project podcast, which launched in 2016 and distributes about 12 episodes a year, Mulkern recalls one conversation with Ryanne Pilgeram, a researcher at the University of Idaho who studies rural sociology. Why, Mulkern asked, are women attracted to alternate methods of farming? What draws them?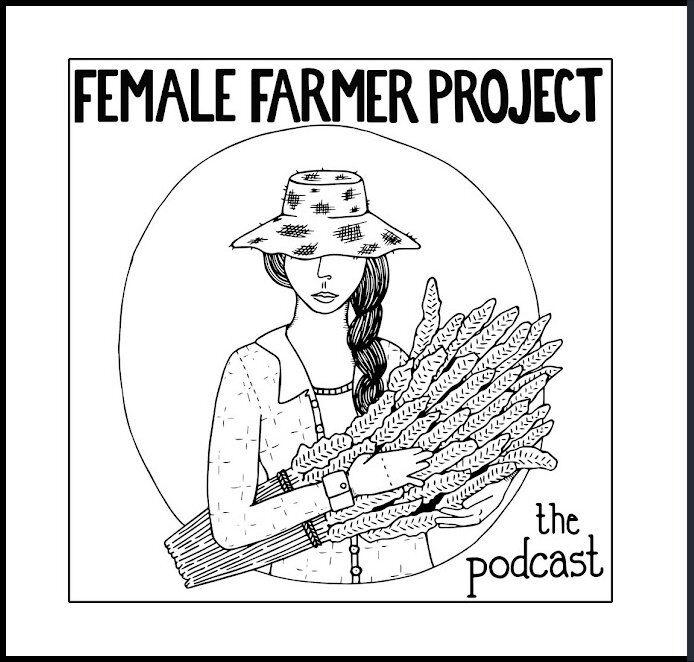 "[Pilgeram] said, 'What if it's not drawing them? What if they're creating it?'"
Women may farm differently — "out of necessity and ingenuity. I love the way women farm. They shouldn't have to farm like men," Mulkern says.
Female farmers need to be consistently counted and credited for their work, Mulkern notes. After decades of being locked out of generational wealth, they need financial programs to help them farm (and resources like better broadband internet, a persistent issue in the country's rural areas).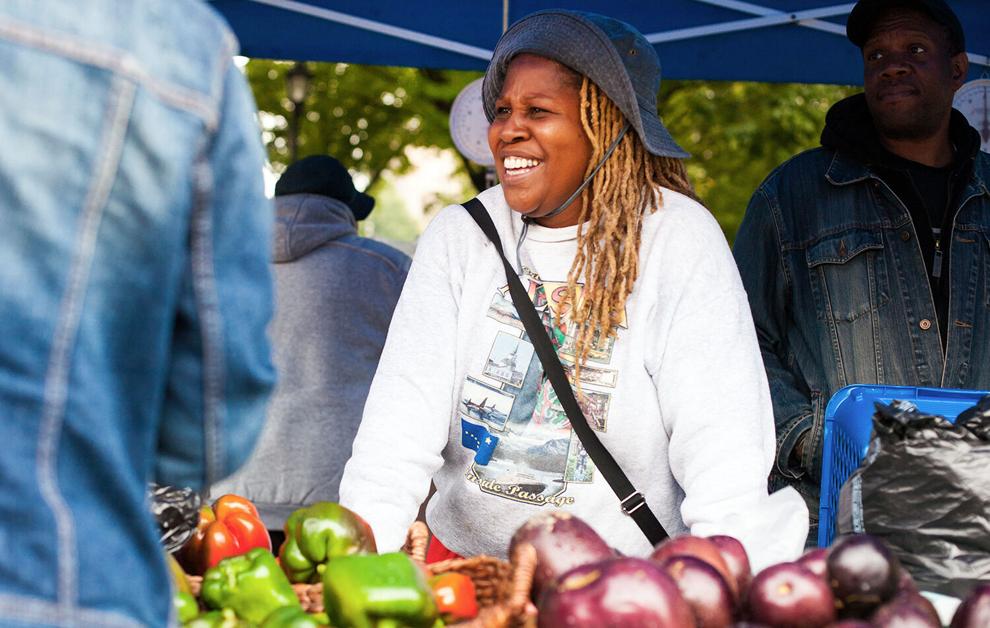 "Women will sit me down and say, 'I went to the bank for a $30,000 loan and they told me it's too small,'" Mulkern says. "They don't do loans that small. It's very frustrating. Many times women are leasing land, so they're not looking to create permanent buildings on the land right there. They have to invest in equipment and other resources that they can take with them."
As their cohort grows, female farmers support each other. Organizations like the Women, Food and Agriculture Network, the Women's Agriculture Network, American Agri-Women and other tight-knit regional groups encourage women to share resources and techniques.
"It's a story that's just beginning," Mulkern says. "Even though there's a long history of women in agriculture, I feel like we're at this precipice of something new."