Although sausage is a fairly straightforward ingredient to prepare, a little TLC and some basic know-how can elevate your recipes from standard to stellar. Corrie Cook, narration director for Goose the Market and Smoking Goose in Indianapolis, offers cooking tips that'll have you turning out chef-level sausage dishes in no time.
---
Boiling/poaching
Perhaps the easiest way to prepare sausage links, poaching only requires a pot, liquid and heat. Cook recommends, as with any fresh meat, allowing the sausages to reach room temperature before cooking. Place the sausages in a pot or skillet with enough water to come halfway up the sides of the sausages. Cook over low heat until the sausages are cooked to temperature, turning them halfway through cooking, which should take anywhere from 15 to 30 minutes, depending their size. Cook says you want to cook them gently and avoid boiling water, which could cause the casings to burst and the sausages to become tough. From there, you can go straight to the plate, but Cook recommends a quick sear on the grill or stovetop for added flavor.
"You can also layer on flavor by experimenting with different poaching liquids," Cook says. "Try stock, beer, cider or wine mixed with water."
Even easier, throw everything in a slow cooker and let it do the work for you.
---
Grilling
The trick to grilling fresh sausages is to start slow and low, turning frequently, until the sausage is browned on all sides. Or, you can always poach the sausages on a stovetop and finish them on the grill.
"You want to grill gently over indirect heat at first," Cook explains. "Once the sausage is cooked, you can move it to the hotter section of the grill to get a quick sear that caramelizes the surface and adds that snap that makes a bite so satisfying."
For ready-to-eat sausage links that are already fully cooked, Cook advises letting them come to room temperature and then searing them quickly over high heat.
---
Broiling
Cook describes broiling as grilling in reverse, with the heat source coming from the top instead of the bottom, but the cooking process is basically the same.
"Poach the sausages first and finish them in the broiler, or let the sausage come to room temp and broil on the rack furthest from the heat, turning often," she instructs. "The juices on the pan will caramelize quickly; take advantage of that deliciously reduced flavor by adding a little wine, beer or water and using a wooden spoon to scrape up the browned bits. Reduce and serve as a sauce for the sausages or side dishes."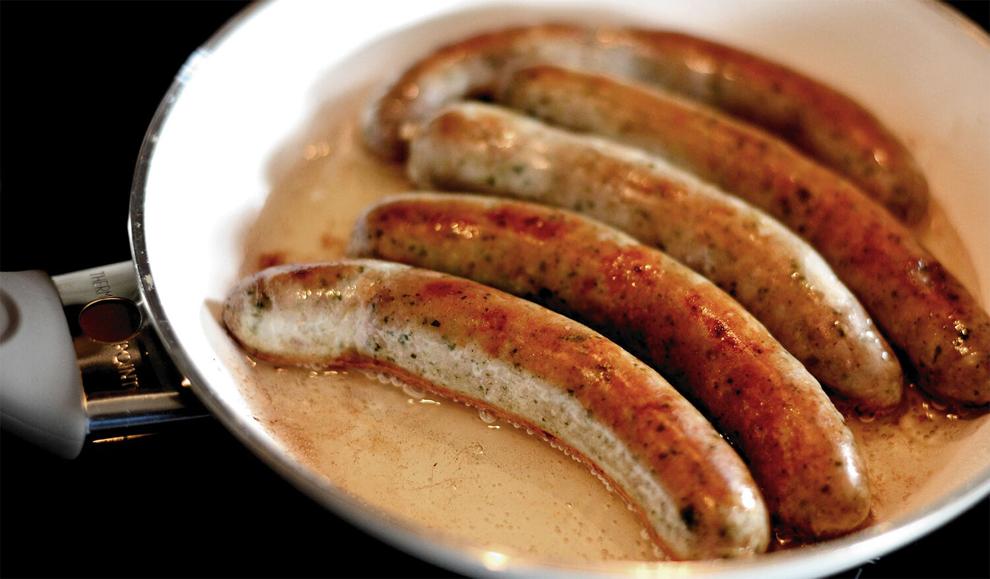 ---
Pan-frying
As with grilling, throwing a fresh sausage straight into a screaming-hot pan may cause the casings to burst which releases the fat and juices from the sausage and can make them turn dry. The sausage will also lose its shape and seep out of its casing. Cook recommends adding a little liquid to the pan and cooking over low to medium heat instead.
"You can use water, or again, layer on more flavor with stock, beer, cider, wine or even a spirit like bourbon or tequila cut with water," she says. "Once the sausages are cooked, you can remove them from the liquid and reduce it down to make a sauce or glaze."
---
Smoking
Smokers add a whole new dimension of flavor to sausage based on the variety of wood you're using.
"Fruit woods like apple are lighter and sweeter; hardwoods like hickory are stronger and richer," Cook says. "Depending on the type of protein and the thickness of the sausages, you're generally looking to smoke between 200 and 250 degrees F for anywhere from one to three hours."
---
Baking
Sausages lend themselves nicely to quick sheet-pan dinners that are easy to prepare with minimal clean up. Just add your favorite vegetables to sausages on a sheet pan (potatoes, peppers, onions, Brussels sprouts, mushrooms and carrots all work nicely), toss with a little olive oil, salt and pepper, then bake until everything is cooked through, stirring occasionally.
"If you're short on time, cut the sausages into halves or quarters and the vegetables into smaller pieces so they'll cook more quickly and evenly," Cook notes.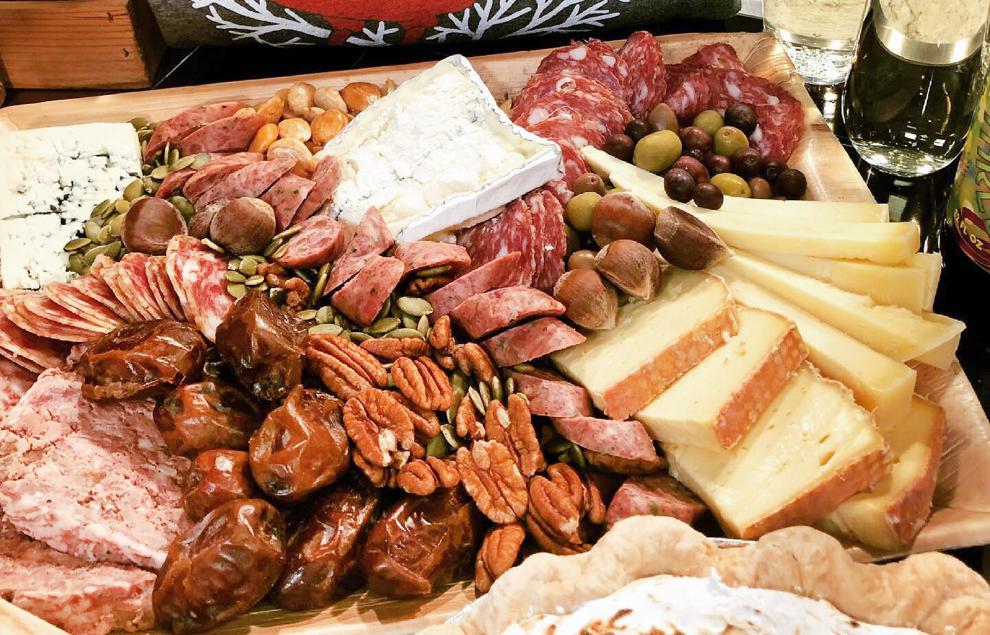 ---
Ready to eat
Although many consumers prefer them served hot, ready-to-eat sausages don't require any cooking at all and can simply be sliced for snacking or a charcuterie board. When it comes to accompaniments, the sky's the limit.
"Smoking Goose's sausage flavors, for example, are prime for creative condiment pairings like fruit preserves, tangy mostardas, flavored mustards or sweet and spicy nuts," Cook offers. "You can also skewer sausage segments for Bloody Mary garnishes, or chop them to add to egg dishes."
For food safety, the USDA recommends cooking fresh or raw sausages made with ground beef, pork, lamb or veal to an internal temperature of 160 degrees F, and ground turkey or chicken sausages to 165 degrees F. You can store sausages in the refrigerator or freezer. Make sure to use up any cooked leftovers within three to four days.