There are five types of wild Pacific salmon, and Alaskans love to use them all as they come into season throughout the late spring through the end of summer. Understanding their differences and when to find them at your local fish market help to take advantage of each for its best use in the kitchen.
Marsh Skeele, founder and vice president of Sitka Salmon Shares, a community supported fishery that sources a wide variety of Alaska seafood delivered to monthly subscribers, offers some of his expert advice on Alaska's prize catch, wild salmon.
---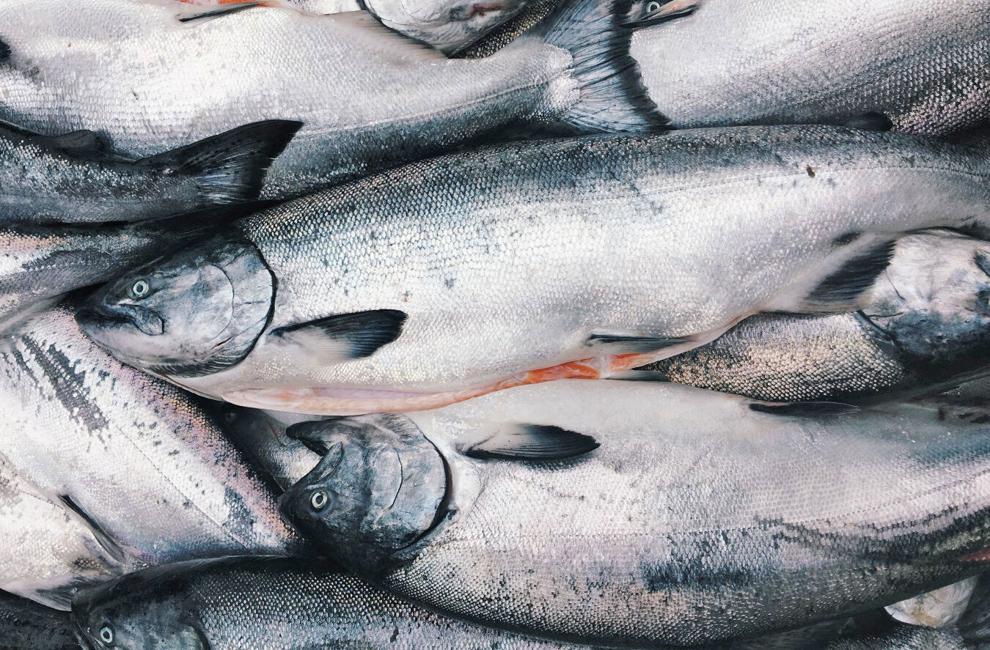 ---
King or chinook salmon
There's a reason they're called kings. These mighty fish can grow upwards of 50 pounds and offer the fattiest and thickest fillets. They're often harvested hook-and-line by hand, cleaned and cared for one at a time, miles offshore in the northern Pacific Ocean — which is reflected in their flavor and their price. This is the ideal salmon to serve as a main dish, eaten fresh off the grill with a simple sauce or marinade.
"I compare them to the rib-eye of salmon," Skeele says. "They're beautiful on their own. They're fatty, and you don't need to embellish them much." King salmon are usually the first to arrive in stores around early- to mid-May.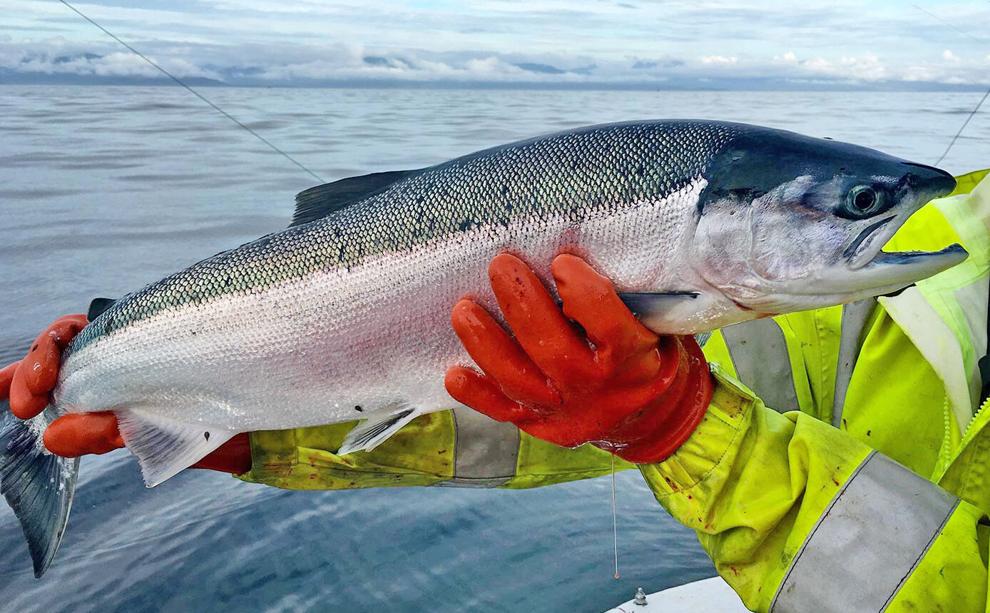 ---
Sockeye or red salmon
"Tens of millions of sockeye salmon have been returning to Bristol Bay every year, making it the second most abundant salmon species in Alaska, so people are most familiar with sockeye," Skeele says. The famous, red-fleshed sockeye salmon has earned fans far and wide thanks to its great flavor, affordability and health benefits. Its long harvest season, from mid-May through September, makes it one of the most valuable fisheries in Alaska.
"It is lean and sometimes the fillets are smaller, so it's also great for sashimi, poke and gravlax where you can really enjoy the beauty of the fish," Skeele says. "It's really important you don't overcook it. Oftentimes, it can cook in less than five minutes, and you should serve it medium-rare."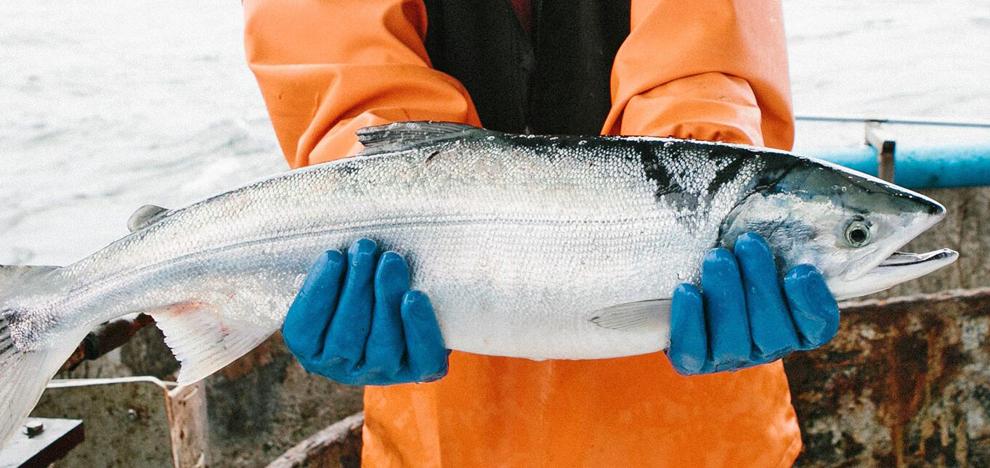 ---
Keta or chum salmon 
Keta salmon comes into season around early June. The desire for this variety has only grown over the last decade as people have started to take advantage of this culinarily neglected yet delicious type of salmon.
"Historically, it was valued for being the richest, most desirable roe, and the fillet wasn't prized much," Skeele says. "That's still the case, but people are finding the fish is still great. I like them grilled, smoked or blackened, or dusted in cornmeal and deep-fried."
With a slightly lower oil content than others, it's a great candidate for marinating, dressing up with a sauce, glaze or vinaigrette or folding into mayonnaise or aïoli for salmon salad.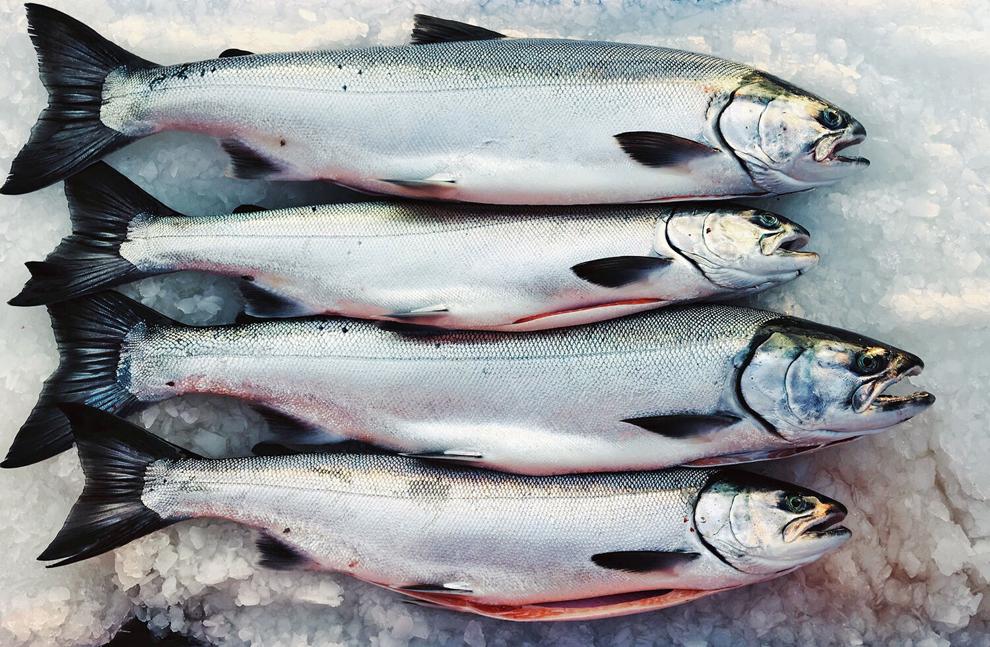 ---
Coho or silver salmon
This is the bread-and-butter salmon for many Southeast Alaskans, fishers included. A slightly smaller fish than king with higher availability, coho offers excellent quality and flavor for a lower price than kings. They're perfect for dishes that feature salmon as the star ingredient: fettuccine Alfredo, curry or a bowl of ramen to name a few.
"They're leaner with a mild, delicate flavor," Skeele says. "I like to use it for raw preparations like poke, or I slow-roast or poach it to keep it moist, anything to keep its delicate flavor. They're a great introduction for someone who isn't sure if they like salmon or not."
---
Pink or humpy salmon
Pink salmon is the smallest, least expensive and most widely available salmon beginning around mid-June.
"They're softer, more delicate and harder to fillet in a nice way from the processing side, so they often end up in a can because of that," Skeele says. "They're still widely available and delicious."
Although the flavor might be slightly milder than the rest of the Oncorhynchus bunch, it's an excellent, healthy source of protein to complete any salmon salad or dip.
"I like to smoke and can my own pink salmon," Skeele says. "But unless you're fishing for them yourself, you probably won't see them outside the can."