Cheese and charcuterie are a food marriage made in heaven, right up there with peanut butter and jelly or bacon and eggs. Learning how to pair your selections can create a memorable prelude to a special-occasion dinner, fun nosh for a festive happy hour or a light meal in itself.
Think of your charcuterie plate as a mix-and-match opportunity to sample different flavors together. There are two schools of thought here. One, you can serve items that complement each other without clashing — say, a mild creamy Brie that lets a bold fennel sausage shine. Or, pair big flavors together that can stand up to the challenge of elevating each other, such as an earthy salami with a sharp Cheddar.
Here are a few combos to know (and love).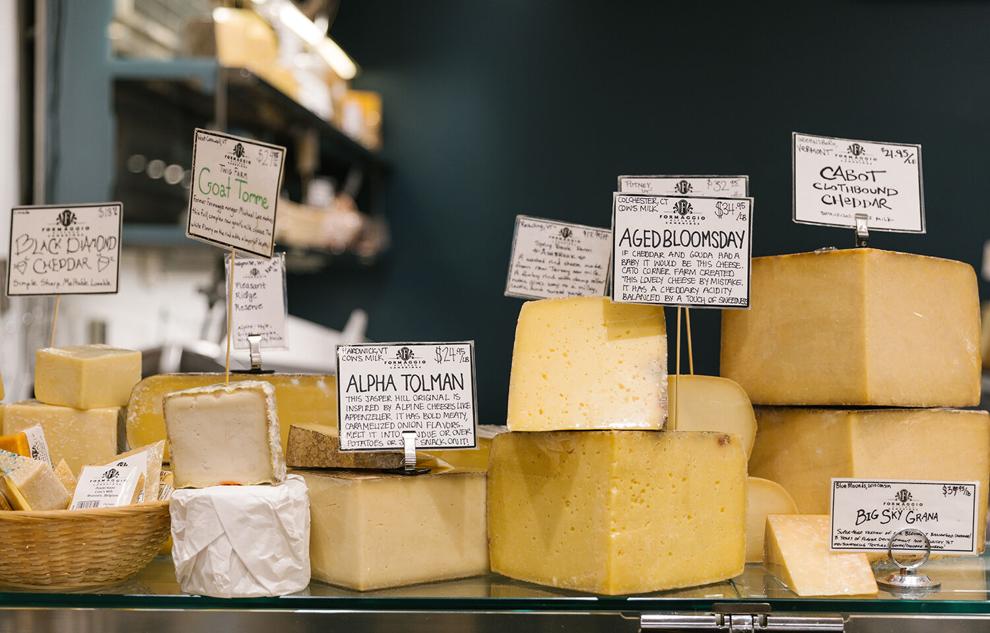 ---
We'll take one of each
Not sure where to start? When you're standing at the cheese counter feeling intimidated, remember this tip: Go with one soft cheese (i.e. Brie), one Cheddar and one blue to cover the flavor spectrum. You can also choose one representative cheese each from cow, sheep and goat milk varieties. The same goes for selecting charcuterie — pick a couple varieties that cover mild, salty and spicy flavors, or choose a trio of items made from different meats.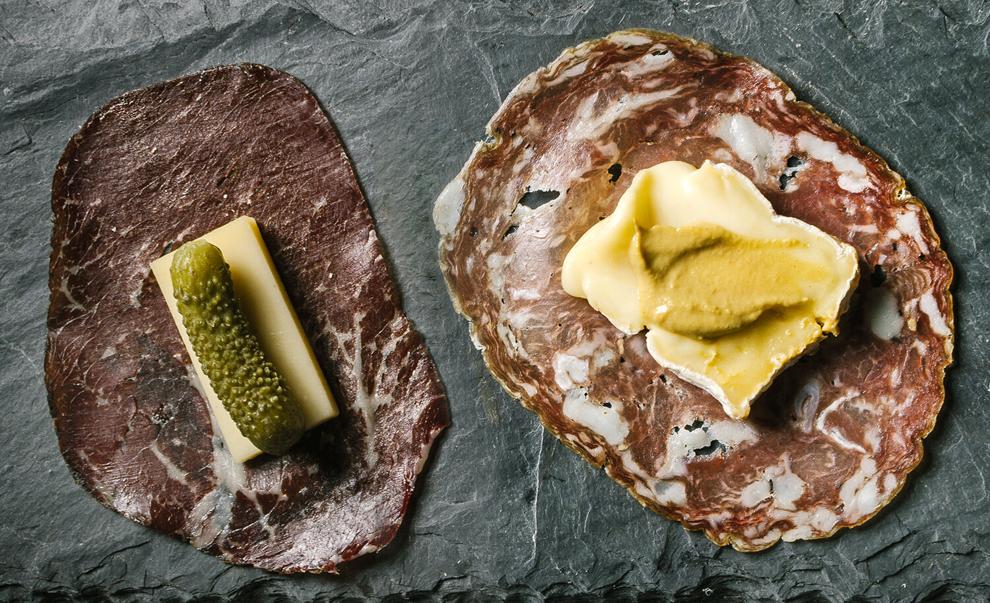 ---
Classic bites
"A cheesemonger favorite that's a perfect bite on the go is a piece of cured meat, a piece of cheese and a garnish,"says Julia Hallman, general manager of Formaggio Kitchen in Cambridge, Massachusetts. "We affectionately call these 'meat wraps,' but they would also make fantastic hors d'oeuvres." 
For example, Hallman suggests topping a slice of Petit Jesu pork salami with a small wedge of Brie Fermier Jouvence and a dollop of German mustard, or a piece of bresaola with Swiss cheese and a tangy cornichon.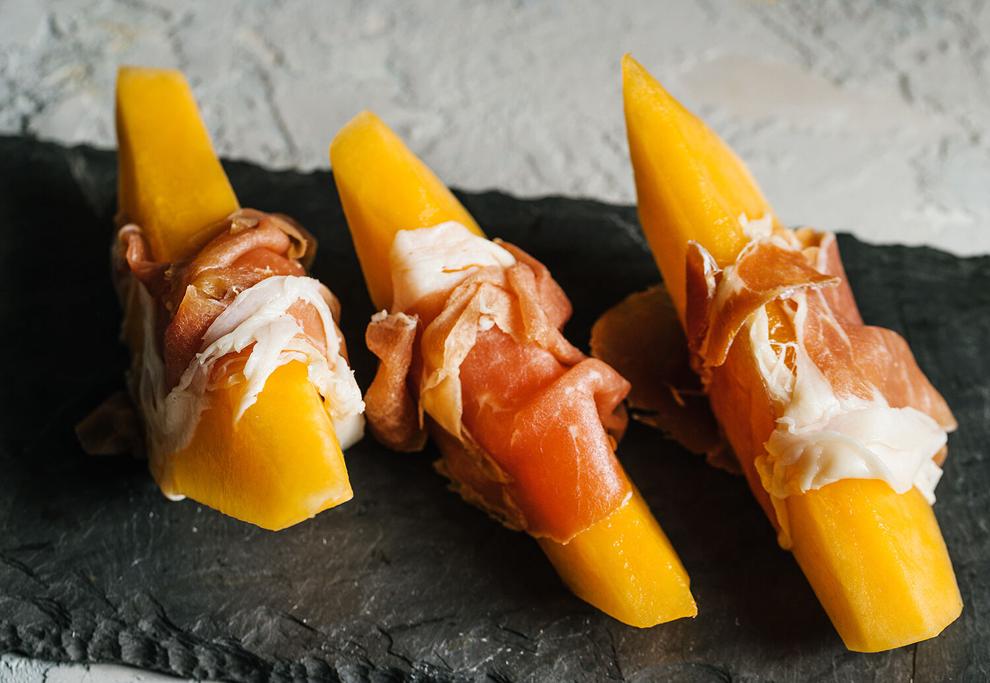 ---
Salty, sweet perfection
Sugar and salt make a tasty combination: Think paper-thin slices of aged prosciutto wrapped around chunks of juicy summer cantaloupe, or a cube of sweet watermelon sprinkled with salty crumbled feta.
"As long as you have a good balance of components, it's hard to miss," Hallman says.
Honey, jams and preserves also make excellent additions to any cheese/charcuterie board as a sweet component to play nicely with salty items. Blue cheese with a slice of pear and a drizzle of honey? Yes, please.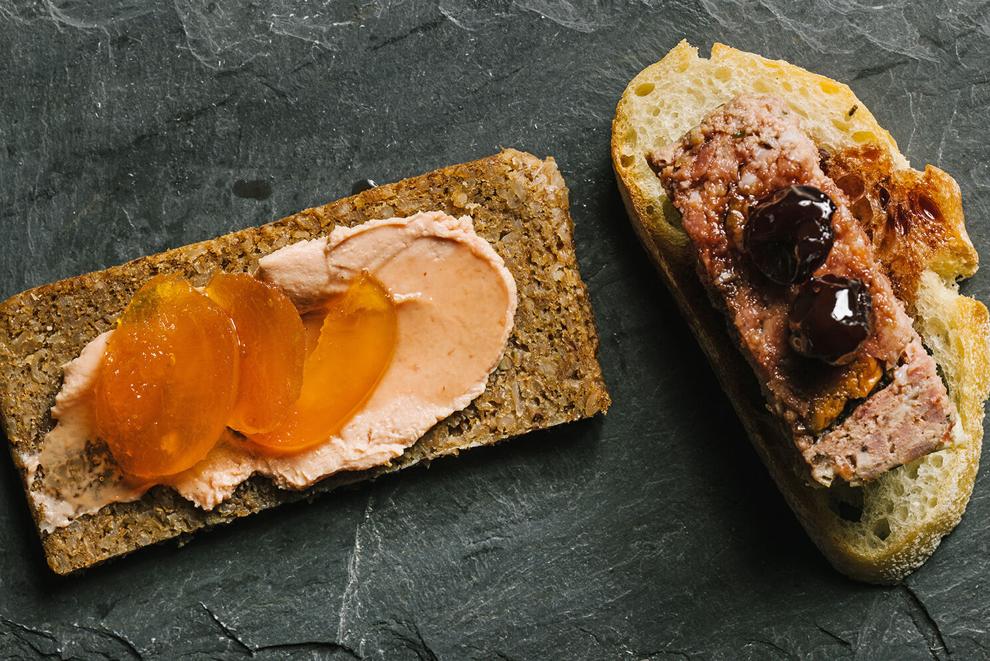 ---
Spread the love
In addition to sliced meats and cheeses, consider adding rillettes or pâté to your charcuterie platter to lend a touch of luxury. 
"We love rustic duck pâté with Greek spoon cherries and a crusty baguette, or chicken liver mousse with Italian mostarda and brown bread," Hallman mentions. "Our staff are head over heels in love with the pâté, and they are terrific at suggesting classic and unique pairing ideas."
For example, try pâté with a tangy cornichon and imported German mustard to cut the richness. Hallman also suggests pairing Formaggio Kitchen's housemade chicken liver mousse with preserved Portuguese plums in syrup and a crusty bread. 
Although a favorite appetizer among diners everywhere, cured meat often leaves us with the question: What am I actually eating?
---
Go unexpected 
Use your imagination and don't be afraid to go in unexpected directions.
A few favorites are crushed chocolate espresso beans with Brie, popcorn atop foie gras-slathered baguette slices or spicy chutney and chèvre.
Why not? The sky's the limit. Bon appétit!