More and more high-quality, affordable seafood options available year-round means home cooks are embracing varieties beyond catfish and cod. From mild and delicate Dover sole to oily, full-flavored mackerel, there's something for everyone. Versatile and packed with lean protein and nutrients, most fresh fish can go from package to plate in 10 minutes. Yet, for some, cooking seafood can be intimidating.
Here are a few tips for the adventurous chef striving to diversify your diet and dinner menu whether you're tackling salmon, sardines, sea bass or sturgeon: 
Stay informed. Educate yourself about sustainable fishing practices and choose seafood that is wild or farmed in ways that promote a healthy ecosystem. Monterey Bay Aquarium's well-respected website seafoodwatch.org advises curious consumers about which wild and farmed varieties of seafood are healthy for the environment including their harvesting methods and the safest country of origin.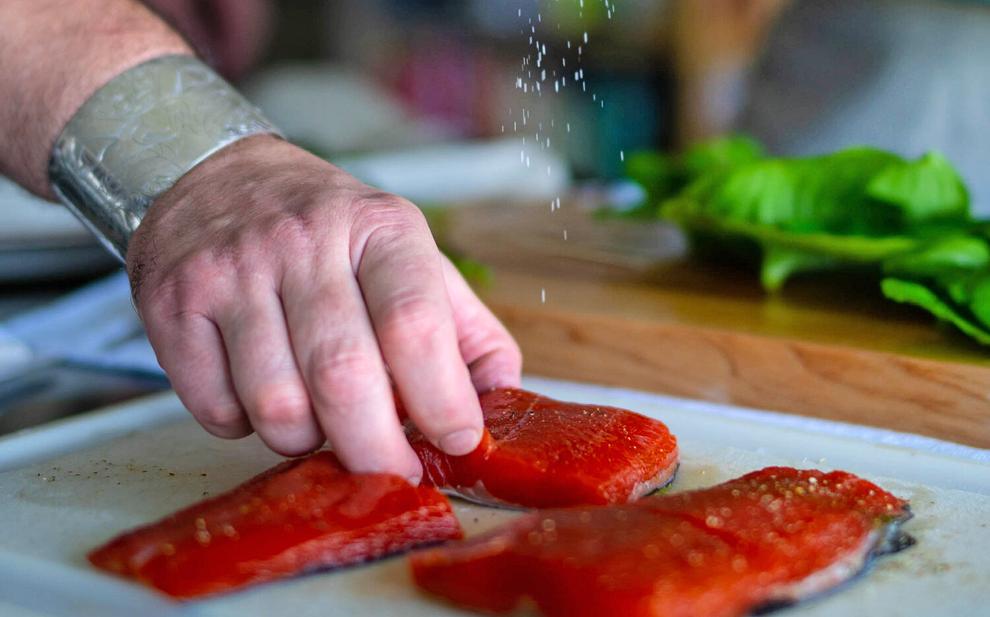 Use your senses. When choosing fish at the counter, look for fillets that are firm and appear moist without any dryness around the edges. Make sure it feels cold, telling you it has been under refrigeration or on ice. The seafood should smell fresh and mild without any hint of ammonia or a sour odor.
Store it properly. Wrap seafood tightly in plastic wrap to remove any excess air, then refrigerate it at 40°F or less as soon as it arrives from the grocery store. Consume it as soon as possible for maximum flavor and nutritional benefits. For storage longer than two days, freeze the seafood up to eight months.
Embrace the freeze! Fresh-frozen fish has many benefits, not the least of which is preservation of nutrients, structure and texture of the fish.
Don't fear the freeze. If you live far away from Alaska, and most do, buying frozen fish directly from fishers (for example, from fisher-owned businesses such as Sitka Salmon Shares or Alaskans Own) offers much better-quality fish than what one can buy "fresh" or freshly thawed at your local grocery store. Though the FDA recommends always consuming cooked seafood, it does offer very strict guidelines to freeze fish such as tuna and salmon for sushi-grade quality. Extremely low temperatures well below the capability of a home freezer will kill any parasitic activity. Be sure to purchase these cuts from only the most reputable sources who can ensure the fish was always handled correctly.
Sharpen your knife. Think of your fish as a very delicate, sea-grown meat — using the right tools can make the difference, and nothing is more frustrating than mangling a beautiful fillet of fish with a dull blade. Use a sharp knife to glide between the skin and flesh for its easy removal or to slice perfectly portioned steaks or fillets.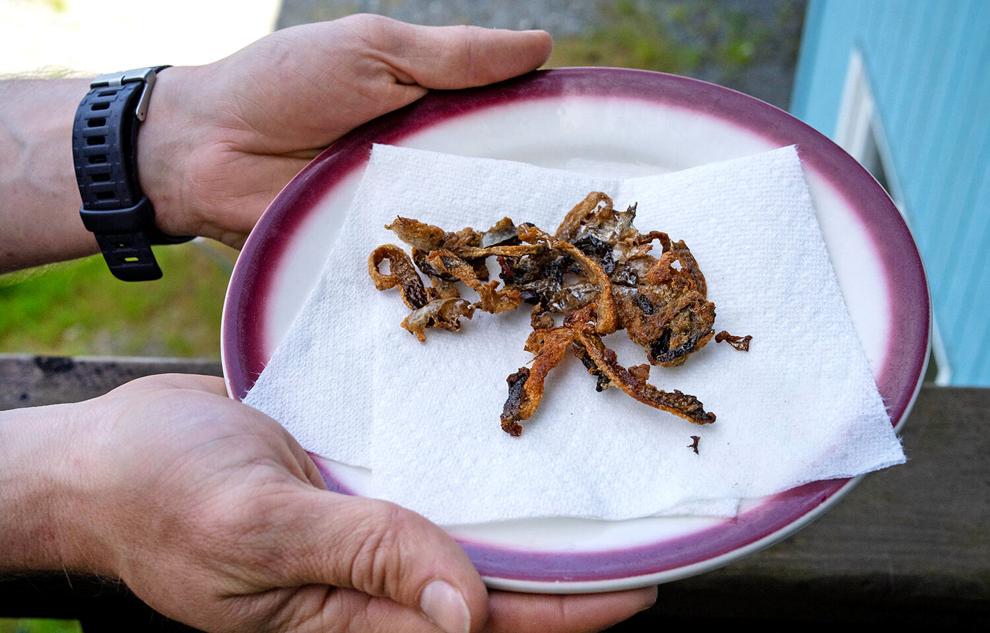 Or, whenever possible, ask the fishmonger to remove the skin for you, but be sure to have them pack it up along with the fish to sauté for some crispy cracklings to sprinkle over your final entrée.
Marinate it, but for not too long. It helps to marinate seafood to keep it moist for high-heat methods such as grilling, broiling or roasting. Marinating will not only infuse it with flavor, but it will also help keep it tender and juicy. Most fish should not be marinated more than an hour, and for thin fillets, 15 minutes will suffice.
Wild salmon and local ingredients star in dishes from Mary and Lucas Goddard, the duo behind the Forest Fresh Alaska blog.
When left for too long, any acid (such as citrus juice or vinegar) will cook the fish — the method used for preparing raw fish for ceviche. After removing the fish from a marinade, be sure to pat it dry to prevent steaming and encourage browning.  
Embrace the skin. Most seafood markets will present fillets of fish with its skin on whenever it's an edible option. Some large-species varieties should be avoided such as tuna, shark and swordfish; though edible, their skins are usually very tough and lack flavor.
Cook skin such as salmon, trout, sea bass, flounder and barramundi until it is well-browned; fully cooked steamed or poached fish skin is best left for the pet dog or cat or discarded. Chefs will cook a fillet with its skin down for most of its cook time to ensure the fat underneath has been rendered and the top is crisp, and then flip the fillet to finish cooking off the other side. Always serve these fillets skin-side-up; otherwise, when the skin is touching the plate or a puddle of sauce, it will begin to steam and lose its crunch.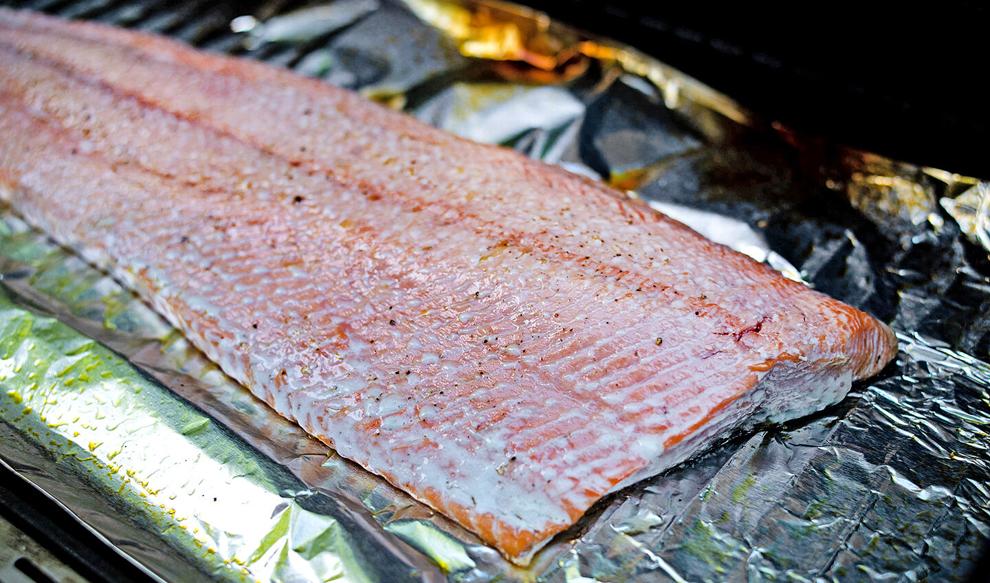 Don't overcook your fish. This is the cardinal sin. Salmon is ready when the layers of its fillet flake apart with a fork while there's still a hint of deep-pink translucence in the middle. For other varieties, the general rule of thumb is to cook fish 10 minutes per inch, turning it halfway through cooking. Like steak, a thick fish fillet will continue to cook internally after you take it away from the heat source, so let it rest about five minutes before serving. The final internal temperature should reach 145°F.
Be creative. Tacos and lettuce wraps, burgers, risotto, curry and chowder — the number of ways to make a delicious seafood dish is infinite. Leftover salmon is an especially amazing resource: flake it into salad or mix with caramelized onions for stuffed shell, enchilada or empanada stuffing. Find ways to eat seafood without significantly reheating it to avoid any strong "fishy" flavor.