With its scrawny, bright-red, feather-free neck, the Transylvania Naked Neck chicken isn't going to win any beauty contests. But what this bizarre-looking bird lacks in looks it more than makes up for in the noble work it's doing. Or at least that's the case at Arkansas-based Cooks Venture, a chicken farm, hatchery and processing plant with a mission to offer pasture-raised, slow-growth heirloom chickens that not only taste good but do good by the planet, the people who'll eat them and, yes, the birds themselves. 
It's a big ask, but Cooks Venture CEO and Founder Matthew Wadiak is more than up for the task. As the co-founder and former COO of Blue Apron, he knows a thing or two about shaking up food production and delivery systems.
And as a professionally trained chef who's worked with culinary innovators in the United States and Italy, Wadiak has a deep appreciation and respect for thoughtfully sourced, great-tasting products. 
---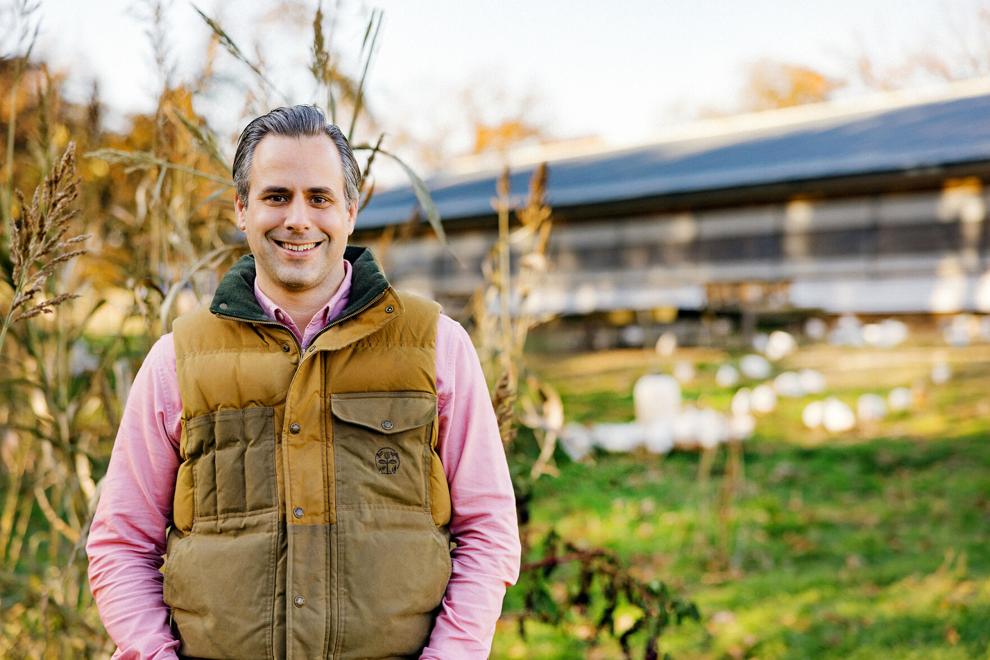 ---
An early interest in quality
It was that easy access to high-quality ingredients he had while working as a young chef that got Wadiak to question how he could do the same for those not in the hospitality industry. "That sort of thinking of how to provide similar quality food for millions of people went into all our procurement at Blue Apron," he says. "There isn't that kind of supply chain of high-quality ingredients in the U.S. that you find in Europe."
At Blue Apron, that meant working with legendary grass-fed beef farmer Bill Niman of BN Ranch to improve meat sourcing for their meal kits, which included the purchasing of whole cows — and eventually, the company itself. During his time at the meal kit company, a supply chain network of more than 250 farms was also established.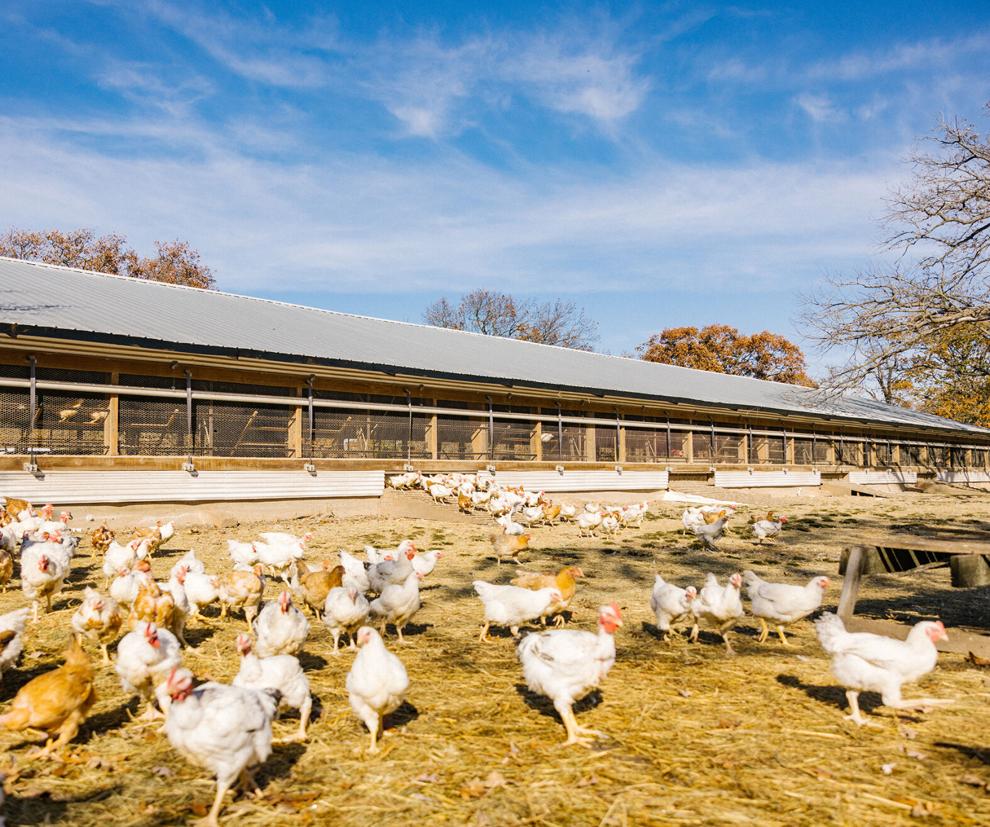 But while their meat sourcing saw great improvement, chicken remained a conundrum. "I went to pretty much every company in terms of poultry in the U.S.," says Wadiak of his search for a better-quality bird. He quickly came to realize that his lack of success was because more than 90 percent of all chickens in America are basically the same because there are only two breeding businesses — Aviagen Group and Cobb-Vantress, a unit of U.S. giant Tyson Foods Inc. — that had been aggregated over the course of the last 50-odd years.
"Everything has become about cheap meat and poor quality," says Wadiak, citing the rise in demand for low-fat chicken breasts as one of the influencing factors in the proliferation of genetically manipulated chickens. "We decided the only way to have access to better chickens was to do it ourselves."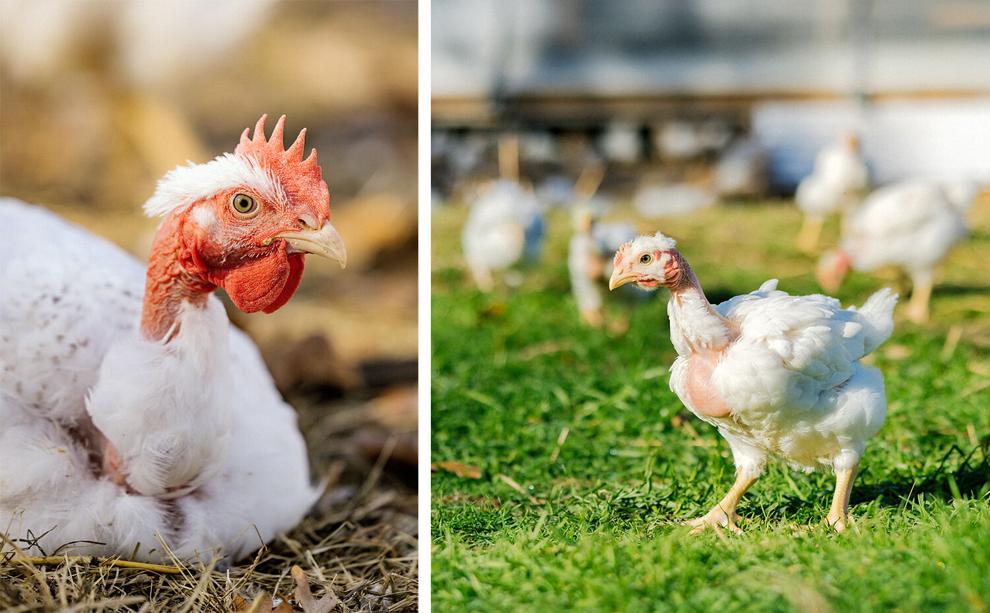 ---
Small and slow
And that's how Wadiak first crossed paths with Blake Evans, the grandson of the late poultry farmer and independent breeder Lloyd Peterson, originator of the internationally known Peterson male breed. Evans had been working for more than a decade with geneticist Richard Udale to create a better, more natural chicken that could thrive on pasture. In 2018, Wadiak's passion for improving the food system led him to start Cooks Venture with both Evans and Udale onboard as partners.
This leads us back to our friend, the Transylvania Naked Neck. Currently the only vertically integrated chicken producer in the country with an independent breeding business, Cooks Venture eschews the long-standing industry trend of large, fast-growing birds in favor of a smaller, slower growing one. After a decade of breeding, Cooks Venture's new breed, dubbed the "Pioneer," is a three-way cross between a Heritage Transylvanian Naked Neck, a Heritage Delaware and a proprietary Peterson family breed from the 1930s. It has a naturally strong body and robust immune system (both necessary for the birds to thrive outdoors), which makes for better health — for both you and the chicken.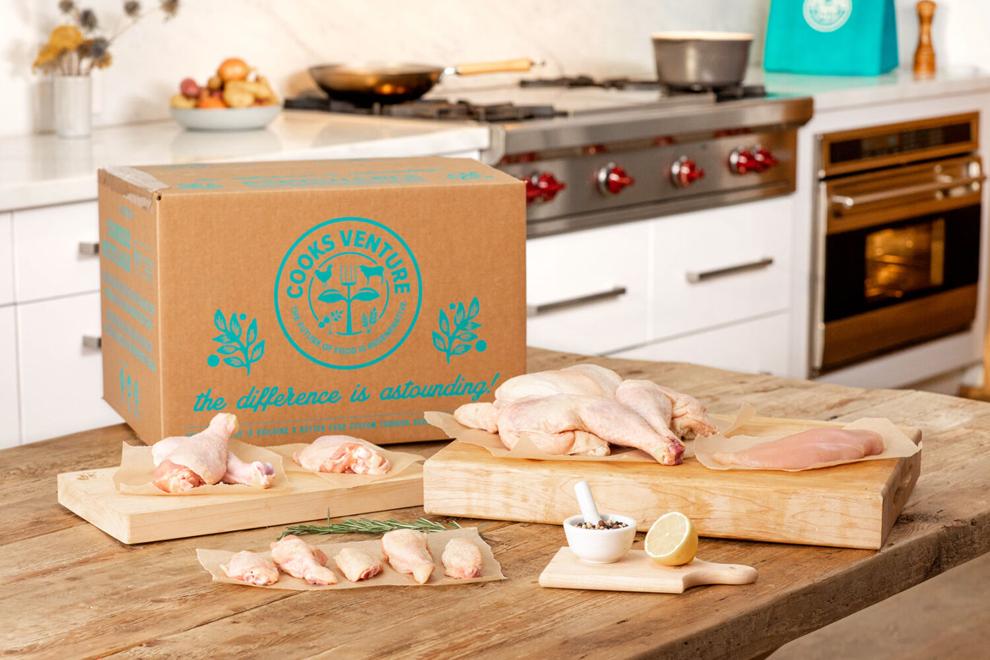 ---
A taste generations in the making
Each of those three chickens were chosen for the specific traits they bring to the table — literally and figuratively — a process that can take years due to the breeding of multiple generations. Top of Wadiak and his Cook Venture partners' list of must-haves for their birds was resilient immune systems and digestive health to ensure a strong frame and legs so they could thrive on pasture, snacking on insects, seeds and foliage, when they're not inside their spacious, light-filled homes eating a non-GMO blend of feed.
Average sautéed chicken breasts meet their match with these four adventurous recipes.
And then, of course, there's taste. "We want birds that are healthier and taste good," says Wadiak. "Bill [Niman] told me this 20 years ago: 'You can have all the bells and whistles, heritage, antibiotic-free and pastured-raised and whatever. But if it doesn't taste good there's no value to it."
In the spring of 2019, Cooks Venture's first customer was Fresh Direct. In September of that year, they began selling online, directly to the consumer. "Initially, we thought we were going to be in more restaurants," says Wadiak. "But when Covid hit, we ended up in more retailers. Now you can buy our stuff on the Internet and all over the place and we are expanding every week into more foodservice."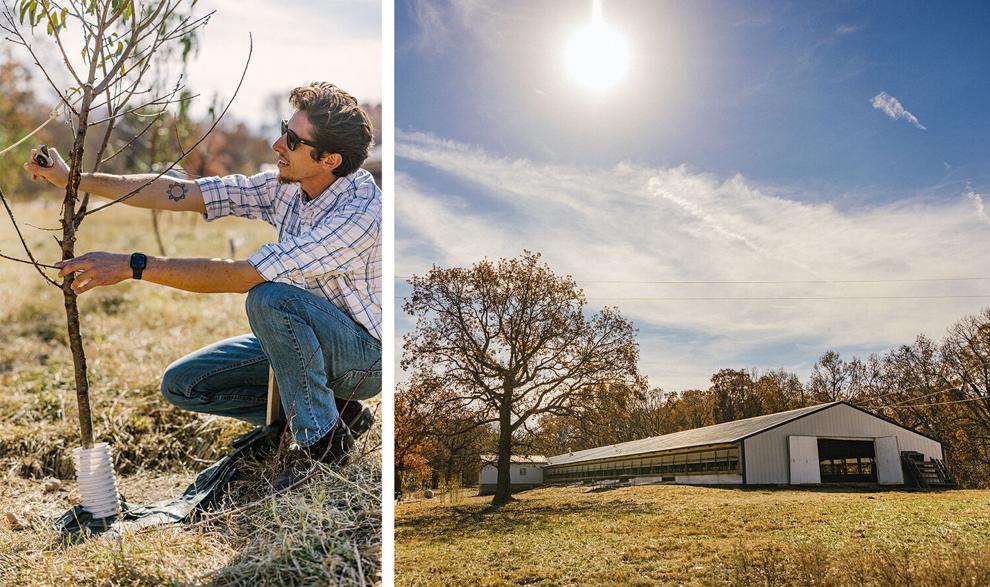 ---
Healthy animal, healthy earth 
But Cooks Venture's special chickens and the humane ways in which they are raised are only part of the story. The 800 acres of forested farmland and the 70 or so buildings on it in the beautiful foothills of the Ozarks in Northwest Arkansas (where the company engages with regional crop farmers to grow feed using regenerative farming practices) is another major part of this complicated puzzle.
"We are working to build diversity into the grains grown by our crop farmers, such as cover crops, lupine, hemp and peas, in order to develop soil fertility and regenerative systems on the crop land," says Wadiak. "Our breed's healthy gut is able to digest a wider variety of feed, which allows us to move away from the soy- and corn-heavy feed found on most industrial chicken farms."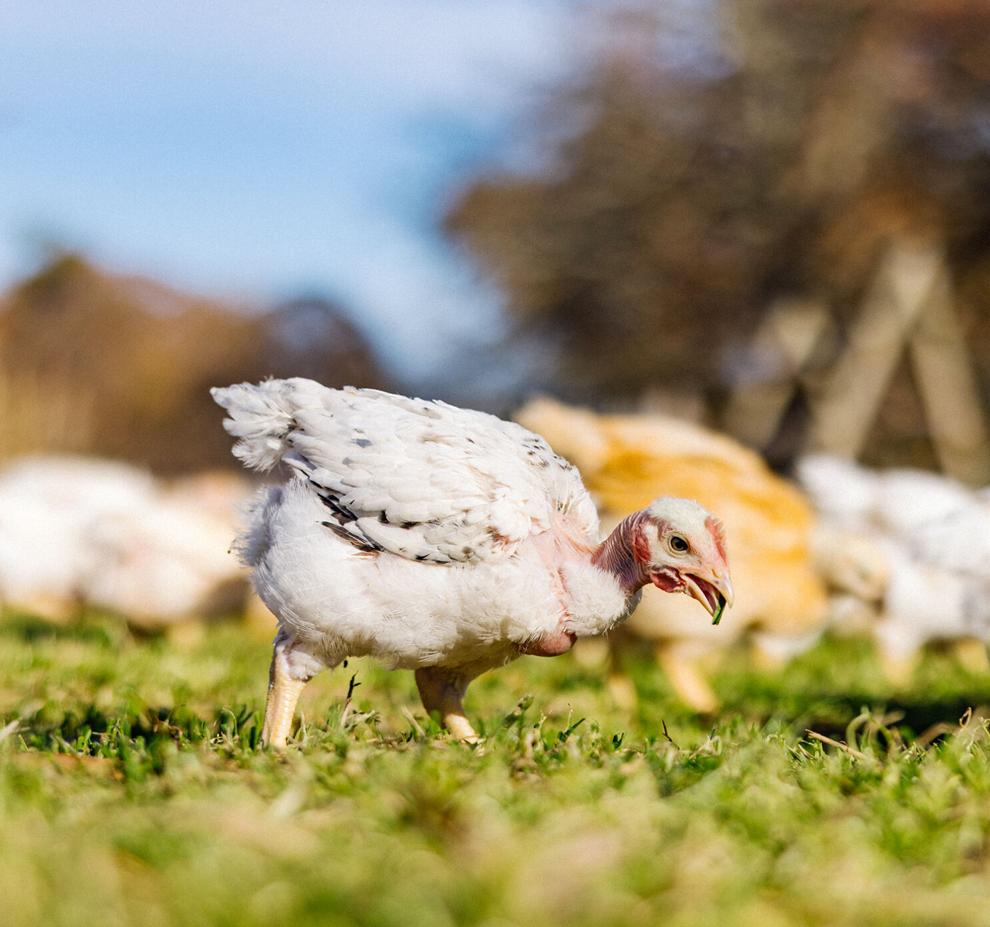 Additionally, Cooks Venture partnered with Restoration Agriculture Development (RAD) to plant more than 20,000 hazelnut trees across 18 farms (including their own) in the spring of 2020. Agroforestry practices like this not only help improve soil quality, but hazelnut trees, which actually look more like bushes, both feed the chickens (they love the nuts), and provide shade and protection from predators.
And Cooks Venture is just getting started. Partnerships with like-minded ranchers and farmers mean the company's been able to add grass-fed lamb and beef to their offerings, with pork coming in 2022. "In the future, the company will rotate cattle, pigs and chickens on the land as well as feed crops and vegetables with the aim of measurably improving soil health — a report card that will be scannable on every meat label for concerned consumers," says Wadiak.